Poll: Do You Work Full Time on the Internet?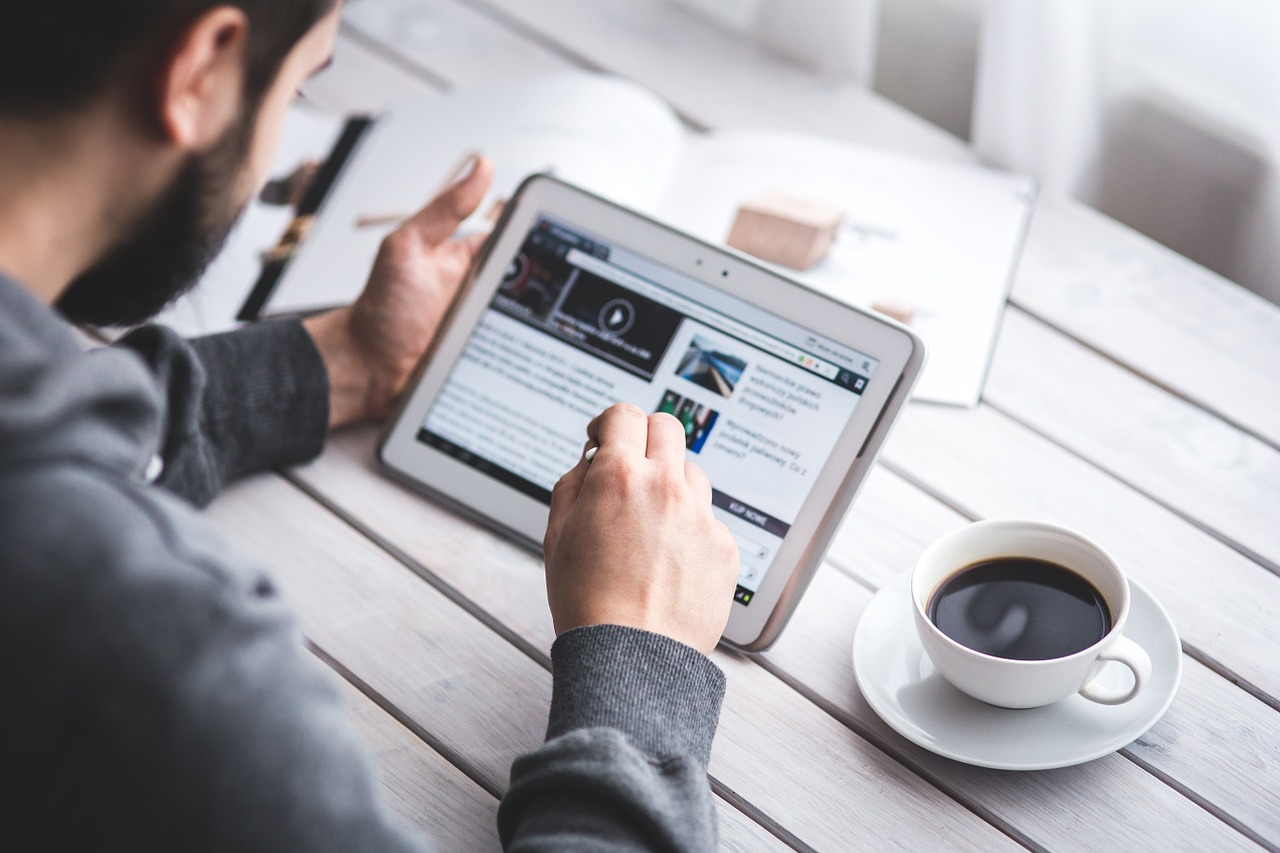 One of the common complaints that I hear from bloggers is that they don't have enough time to work on their blogs. People who say that obviously work a regular 9 to 5 job, and they end up blogging at night or over the weekends.
During my first year blogging I was also working a regular job, so I know how challenging it can be.
Thing about this issue, though, I started wondering what percentage of our readers are already working full time on the Internet, and how many still juggle with a regular job and online projects. Let's find that out with a poll. (RSS and email subscribers might need to visit the post to sell the poll widget).
Feel free to leave a comment as well if you want to elaborate on how you started working full time on the Internet, if you plan to, or why you won't even consider the possibility.
Poll closes on Friday, and I will publish the results next week.
Browse all articles on the Blogosphere category
51 Responses to "Poll: Do You Work Full Time on the Internet?"
GoBusiness101

having a regular daily job and blog after my free time. It still works fine.

Jean Lam

Hey Daniel, I just came across your blog. Nice layout and plenty of valuable content. I do work full time on the Internet. I started about 5 years ago for my full time online venture but I discovered internet marketing about 7 years ago. Many things done with trial and error at first, so it was pretty hard. But I kept learning and I started discovering what was working or not. Getting results were definitely not overnight.

One thing is I wasn't holding a regular job when I was trying to find a living online so I had time to focus on building my online businesses. Working full time on the Internet was what I wanted because I didn't like the idea of working for someone else. So I was determined to make it work. I did work before for 4 years and you really don't have much freedom as compared to an internet business. Venturing into affiliate marketing and info products have been lucrative for me.

Marin Vasile

@Daniel Scocco Yes i do. I'm in the drama highschool, so i'll kinda be an actor when i finish the school. But in my country it's kind of hard to make money as an actor, so i think i'll just stay on the internet.

Anyway, i'm blogging recently but i am watching the online market and the blogging area in my country since 2006. So have some experience and know how things work. That will make my road on working on the web more easy.

Himanshu

I was working on my blog from past 8 months, and I love to extract something new every time. Passing time on internet and learn something becomes my hobby and I take this hobby as my career, recently I left my day time job and become a full time blogger. So, now I have a whole 24 hours to pass it on internet.

Nathan

Well, I definitely understand where all of you are coming from. I am juggling a full-time job, finishing grad school, and trying to get my blog off the ground. There are times I want to just forgo school and focus my efforts on my blog when I'm not at work. I think it's because I see the enormous potential to be successful online. However, I typically come back down to earth and remember how much a graduate degree will be for me-teach online, have more educational credentials, etc. so at the end of the day, I realized I have to do it all. It's like losing weight-there is no magic to it. You just have to sacrifice and work hard. It basically comes down to how well you manage your time, how bad you want to be successful, how passionate you are at your craft.

Andrea Lyn Van

My "day job" is a SEO Analyst. Each night when I get home I spend some time working on my freelance clients and posting to my own blog. Actually, I would be happy to pick up a few more blogging/SEO clients!

Daniel Scocco

@excITingIP, thanks for the nice words, and glad you find the info on the blog useful.

excITingIP.com

I have taken a break from my job to start developing my website from scratch. The design part of it was easy, but to write content consistently and with a good quality is the toughest! I will go back to another job after completing 6 months on the above mentioned project. Right now I have completed about four months and started to apply for new jobs. But one thing: Since I blog about the technologies that we use at work, the prospective employers are not unhappy 🙂 But, I might come back to full time blogging once again after 2-3 years, when the website starts earning enough consistently to take it as a separate business, as the hits/day are quite less right now.

And a special thanks to Daniel, you were my main inspiration to try this venture out so seriously. I have been following this site for the last one and a half years, which enabled me to learn a lot about web technologies, SEO etc. Otherwise, I had a wonderful personal blog (Destination Infinity) which was an excellent hobby and enabled me to connect to people and indulge in my passion – creative writing.

excITingIP.com

Jessi

Nope, I don't, although I'd definitely love to if I could make ends meet that way eventually.

SingleGuyMoney

I have a full-time job but I work on the blog before and after work.

Robomaster

I am still a student in highschool and do not have a 'official' job yet. I need more money before I can buy a domain name and support it, so I can't say I've been completely working on the Internet. Wish I had the money to jump-start a blogging job. Any tips?

Adam Baird

Everyone has free time. Its certainly more difficult for some to find time for blogging that others, but with some time management anyone can find the time to blog.

Mike CJ

It took me four months from starting out blogging to being able to go full time at it. It was the hardest four months work of my life, but I don't regret a moment of it!

Chester

Well, I wouldn't be surprised if majority of here works full time on the Internet. Welcome to the club fellow bloggers. This is our life. Embrace the Internet!

Muzi Mohale

Started working fulltime on my blog in March and before that it was a side project while keeping a full-time job…which forced me to work after hours. I'm more than happy now that I'm able to even attend countless industry invites, which I couldn't before.

LetUpdate

Wow, there are many full time internet worker. 😀

Raju S

I work from 10 to 10, day job, 6 days a week. But I do have full internet access to browse, surf on web. Though I have restrictions on what I browse…I never care them.

so I am not getting, what option I have to poll in above poll.

but its really pain…cant leave job and cant leave thinking of Blogging…

and as my salary cant fulfill all my needs, mostly I do freelance in my free time.

reza

@daniel socco

those time consuming themes are main material for my blog,
doesnt it mean my time is all about i-net?

victor

I am afraid to let go of what is secure – that's why I answered that I do not want to work full time online. It scares me, what if things tank and I will sink the ship?

Stephen Tiano

Yes, I work full-time at a 9-t0-5 civil service job and then come home to my full-time book designer/layout biz. Fully half or more of the biz is scouting up connections online and turning them into paying gigs.

V.C

All the day, all the time, in the morning to the morning after, 20/24 🙂

lena

I agree that running a successful appealing interesting website requires a lot of time and efforts. I just started mine and always complain about the lack of time to do the things the way I want them. maybe some time in the future I will be able to concentrate fully on it.
For now I got to find balance between my regular 9 to 6 job and maintaining my magazine.

Chris

I'm currently juggling a regular job, blogging and my writing services, and of course family time. It's challenging sure, but someday I will work full time from home much more comfortably.

Daniel Scocco

@Web Marketing Tips, the question I am looking to answer is how many people work full time on the web, not full time blogging. If you just manage websites all day that is fine, and you would qualify for a "Yes."

Daniel Scocco

@Reza, by the way you described your routine it looks like you do not work full time on the net.

Daniel Scocco

@Marin, I guess you could say yes indeed. Are you planning to keep working online once you are done with school?

Web Marketing Tips

Well I am not full time blogger but because of outsourcing this task can be more easy. I want to concentrate on those fields which require my attention and for other tinny works I do outsource. Because I do believe that I would love to $1000 dollar work instead of $100 dollar.

For $100 dollar job I use outsourcing and this is the perfect way to manage.

Clarky

Now, I have full time on the Internet, I am on the Internet all the time every day, except eating, sleep, and other stuffs. I really love the Internet and I want to be an professional blogger, or Internet marketer, whatever :).

reza

working at night and weekend to create wordpress themes that i'll put in my blog

yes, i think i work full time on i-net

Marin Vasile

I voted Yes, but i don't know if that's really the right answer.

I just entered highschool in my country, so i have 4 more years till i finish the school. My parents give me everyday money, i don't have a job. But i made some money online by blogging and working on some projects. Not many, but enough to make me want more and to ensure myself that i can really make money online.

So, can i call this that i full time work on the internet? 😀
Comments are closed.