Open Discussion: What is Your Favorite Web Hosting?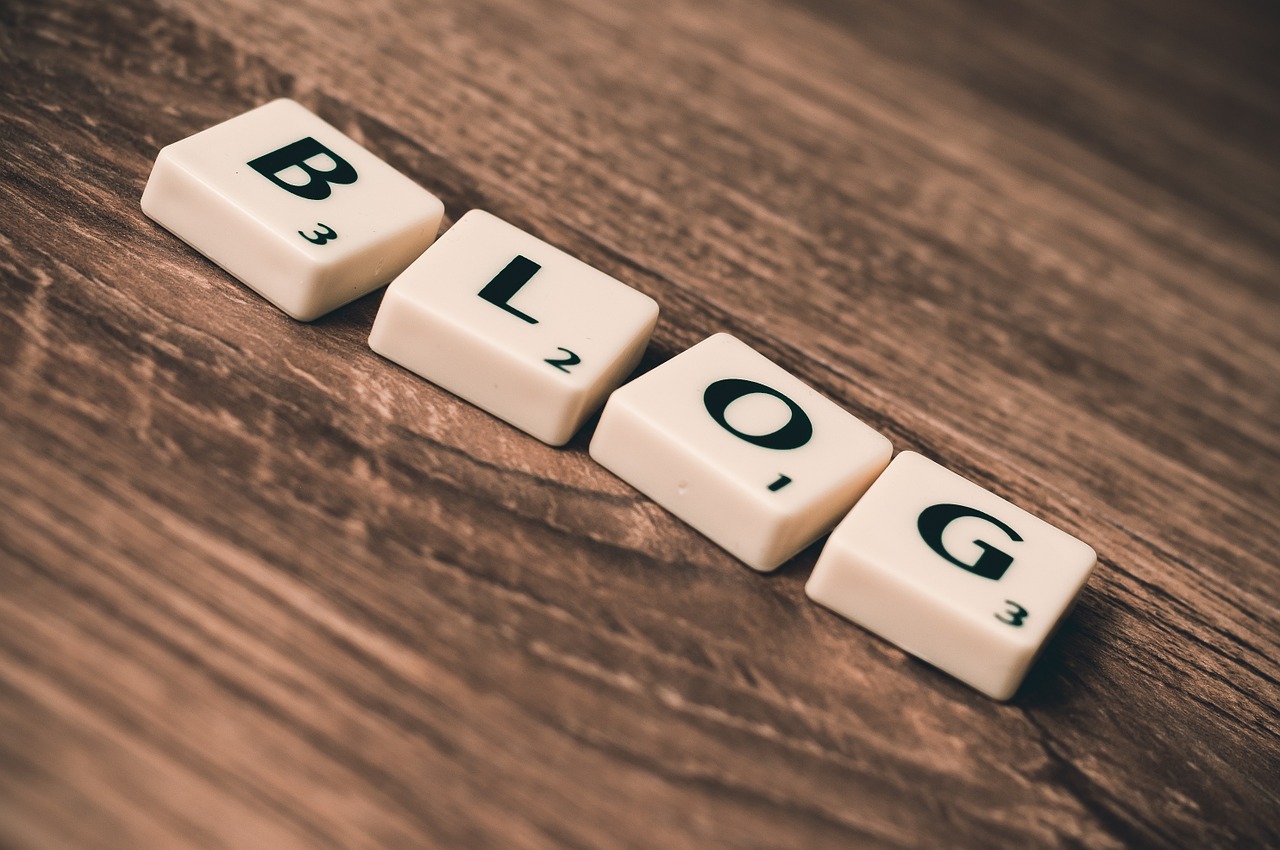 Like it or not, web hosting is a vital part of any website. Reliable and fast hosting will give your readers a much better user experience, and they will be more likely to return in the future. Slow hosting with frequent downtimes, on the other hand, will not only annoy your visitors, but it might also harm your search engine rankings over the long term.
In the past I have already written about how to choose a good web hosting, and personally I believe that bandwidth, disk space and price are secondary factors.
Why? Well, it is very hard to burn even 20G monthly with a blog, so you are just kidding yourself if you think you will make a great deal by purchasing a hosting plan with 3 Terabytes of monthly transfer allowed. The same point applies to disk space.
In reality choosing a plan that offers such huge bandwidth and disk space limits is usually a bad idea per se. That is because in order to be able to offer that, a web hosting needs to jam hundreds if not thousands of sites on a single server. And when you do that you can say goodbye to reliability.
I have already been a client of many different companies, and here is my feedback:
GoDaddy: It was my first hosting company. I was a total beginner, so I had no clue what I was looking for, and the prices seemed pretty good. Needless to say that as soon as I started learning the stuff I realized that their plans sucked. I still use GoDaddy as a domain registrar, but I would stay away from their hosting services.
Yahoo!: After leaving GoDaddy I decided to give Yahoo! a try. They have a big name on the Internet, so I was expecting to find good stuff, which I did partially. The server speed and reliability are pretty good at Yahoo!, in fact one of my sites is still hosted there, and over a period of almost two years I never had any major problem. I said partially, though, because they operate with Windows machines, and that is a big limitation after you discover the wonders of the Linux world. (Update: Yahoo! migrated to Linux and Apache servers, so do not consider this last point)
Dreamhost: As soon as I started creating more sites I thought that I needed an account on a hosting with unlimited domains, huge bandwidth and huge disk space. Dreamhost was offering that for $7 a month, so I didn't even blink before signing with them. Unfortunately this turned out to be an awful deal. Daily Blog Tips was hosted there on the beginning, but after a couple of months I was forced to move out. The servers were terribly slow, and downtimes would happen every other day.
A Small Orange: When I moved Daily Blog Tips out of Dreamhost I decided to go with ASO. I had heard pretty good stuff from friends that were hosted there, and they were not overselling. The first months went pretty smoothly. Their servers are very fast and customer support is good. After some time, however, I started to get frequent downtimes, and at times my site would start displaying blank pages. I used to recommend ASO to a lot of people, not anymore though. For the last four months I have been trying to solve these problems, but without any success. If things keep at this pace I might need to move Daily Blog Tips again soon.
Doreo: Well Doreo is my sponsor, so I don't want to sound biased, but I decided to propose a sponsorship deal to them only after I was client. When I opened Daily Writing Tips I decided to try them, and the reliability was amazing. The blog has been hosted there for over 8 months, and I think it had some 20 minutes of downtime over that period. A confirmation that I really like them is the fact that I decided to go with them even for Daily Bits, my newest blog. Combined these two blogs have been on the Digg front page seven times already, and the servers managed it quite smoothly. In order to be impartial, I must say that Doreo also has some limitations, like only one SQL database per account and the inability to run some scripts at server level. So far they have not affected me though.
Anyway these are my personal opinions, and this blog is democratic. What is your favorite web hosting and why? Did you have a bad experience with any company in the past? Speak your mind!
Browse all articles on the Web Tools category or check the recommended articles for you below:
95 Responses to "Open Discussion: What is Your Favorite Web Hosting?"
redwall_hp

Currently, I'm mainly on 1and1. Some people claim to have horrible nightmares with 1and1's service (a la Dreamhost), but I've not so far in the two years I've been with them. There have been a couple of downtimes of a few minutes, but nothing too bad (I've survived a StumbleUpon spike, but I haven't hit the Digg front page yet). If I start to max-out my plan in the future (when, not if…), I'll probably move to Media Temple. Their plans are pricey, but are well worth it. I know a couple people who use them, and everyone who uses them totally raves about the service. There were plenty of complaints a few years ago, during their transition from shared hosting to grid-based service, but they seem to have fixed most of their bugs.

cchrissyy

I use hostgator and I'm asking a question bravely here, because I need the answer but I know it may be elementary to some of you.

Where can I find my uptime statistics? I'm sorry to say I can't say offhand how many times it's been down and how long each time, and I know I need to know that. Of course I expect it's in the cpanel but I never can find it. Thanks in advance!

Nancy

I currently use AlphaOmegaHosting.com because they have 1) great customer service; and 2) excellent pricing on their reseller accounts.

However, I just set up one of my clients with Greenesthost.com because of the sustainability factor. All of Greenesthost servers are powered by solar energy–so as a consumer, you are adding ZERO to emission problems.

I am in the process of transferring all of my domains to Greenesthost.com because I believe that we are all responsible for helping in whatever way possible to move to sustainable energy solutions.

Natalie

I've been very happy with Site5. They also offer one-click installation of WordPress.

felix

I've had good experiences with LiquidWeb – been using them with some clients for a couple years now and very few problems. Ones that have arisen, whether my fault or theirs, have been handled quickly and easily. I haven't tried their shared hosting, but can definitely recommend their dedicated server offering!

Mike Panic

I've been hosting sites since late 1999 and have used more than 20 different hosts, can't remember them all. Been burned a few times by deals I found on webhostingtalk.com that rolled up and closed 2 months later, had great deals with great customer service companies that were bought by larger companies and went to crap, and had some rock solid ones.

All my sites, along with a few I host for friends are on Dreamhost now. I make enough in referrals from them each year to get virtually free hosting, have had zero speed issues and only about 90 minutes of downtime so far – and when a trouble ticket was sent in I got a real, not canned response within 10 minutes. Currently hosting 9 sites with them, about to launch two more, no complaints, at all.

I used 4ph.com, also called prohosters and carpathia for about 7 years for one of my sites. Rock solid, affordable ($50/year) and live tech support. My problem with them was only one domain could be hosted, one MySQL table and limited email. Additionally, I had a very serious spam issue with them and they wanted me to pay $15/month for "premium" spam filtering and wouldn't give me root access to install the open source, free stuff I wanted to to fix my problem.

Towardex.com is another lesser known but rock solid company with amazing tech support that I have used in the past.

Melodee

I use Network Solutions and I have been completely happy with them. Their customer service is awesome! And setting up my blog with WordPress was a breeze.

Joshua Clanton – Design for the WEB

I use a Media Temple grid server to host my blog and some other sites, and have never had any problems with it. Their one-click installs of WordPress and Drupal are great time-savers.

Eric Atkins

Media Temple at http://mediatemple.net

I've evaluated all the hosts you mentioned and have found that (mt) is the best for performance and cost. I've got 3 (Grid Servers) with them and have been very pleased – especially when the sites get linked on DIGG or the NYTimes. In fact, it almost seems that the more traffic I get the faster the sites perform. This is due to the way the Grid works.

* 100 GBs of premium storage
* 1 TB of short-path bandwidth
* 100 unique sites / alternate domains
* 64MB Ruby/Mongrel container
* 100 databases
* 1,000 email addresses

That plan is $20/month. Enter a discount code and you can get it at $15/month.

I can purchase MySQL containers on the fly to give me more dedicated RAM for my databases. I can switch between PHP4 and 5 on the fly as well as edit the php.ini files.

I am trilled with the price, the administrative freedom I have, and the performance.

Low

I will not trust any hosting companies recommended by WordPress except perhaps HostICan because a big blogger personally recommended them.

I'm at Dreamhost and they're very slow. I wanted to sign up to AnHosting but their payment methods are just primitive. I also tried to signed up to BlueHost but failed in the last seconds (i lost confidence). I found LunarPages and found their VPS plan meet my client requirements, but then my IP and visitors from my geographical area blocked to their sign up page (so stupid!). Oh, i can't sign up to 1and1 either because they don't accept registrations from my country. I don't trust hosting resellers from my country either because i experienced of losing a domain to them (they didn't let me transfer to GoDaddy).

To be honest, 2 days ago I was going to purchase a plan in HostGator (just because they're not at WordPress recommended hosting list) but seeing they are already hosted 700k domains just reminds me to Dreamhost (600k +) and like Daniel say those overseller hosting companies.

I plan to give Hostican a try (their tera shared plan seems a good deal and heard that their support is solid!) and Like Tejvan, i am now tempted to Doreo. Is DailyBlogTips runs on Doreo shared server? It's cool then, your blog loads quite fast from my browser.

Dan Wolfgang

Matej/Daniel: I'm sure you aren't being suspended for 20k visitors. The host doesn't care how many visitors you've got, it the resource drain it is causing that is the problem. It's entirely possible that a site with 20k visitors could be using much more CPU/memory than a site getting 200k users. Without knowing anything about your site it's hard to say "that's the culprit!" but some tools and techniques are much more resource intensive than others.

I'm using Media Temple: http://mediatemple.net

Kevin

I didn't like godaddy because I couldn't get rid of some radom html code that showed up at the end of my page. I'm assuming it was some sort of stats or tracking they added to my page.

I tried Host Monster in the past and was kicked out because [i think] someone hacked one of my pop accounts and started sending spam. It is what it is, but I was very unhappy with the way they handled it. I tried to get a real explanation from them and they claim they are unable to tell me which email account it was or which domain it was under.

I'm currently using Blue Host and they've been ok. They rely too heavily on email auto responders for their support tickets. It took 4 tries to fax them my photo ID before they'd turn on SSH access. So far, they're just "ok".

Tom Johnson

I use BlueHost — they have excellent live chat support at virtually any hour of the day.

Daniel

Gabriel, yeah looks like my information is outdated, apparently they are running on Apache now.

That is a good thing, because back in the day I was not even able to use a .htaccess file on my site.

I will update the post.

Deceth

I use Ipower. They go through periods of being an excellent host, to periods of being quite unreliable for those using databases. The price is right though, but I may have to move once my sites grow if they don't get their downtime for databases under control.

Gabriel Topala

Hi Daily Blog Tips,

Yahoo!: ….. they operate with Windows machines, and that is a big limitation after you discover the wonders of the Linux world.

What do you mean by "they operate with Windows machines"?

My http://gtopala.com domain is hosted on Yahoo!
Netcraft says that is running FreeBSD, not Windows.

Peter Knight

I didn't have anything on the 'net until ten days ago – just my domain http://www.byknight.com, Registered and Parked at network Solutions for twelve years (!). Ten days ago I began setting it all up and chose Tiger Technologies which is turning out very well. I have my WordPress blog there as well. I have to learn a lot about all this but both have been very helpful to this total ignoramus.

Daniel

PChere, I have had Digg front pages both on ASO and Doreo, and they hold the traffic without problems.

My opinion is the opposite in fact, any shared web hosting worth its salt should not have problems with Digg.

Last time I was there I burned something 60G of bandwidth in 24 hours, and the blog was not even using cache plugins.

PChere

We are on Dreamhost and with no complains. However, any shared hosting messes up your account if you have spiked Digg-y traffic, as it creates problems for other users on the server.

Tejvan Pettinger

Agreed its a pain not to get an email warning. Host i Can once temporarily said I was using too much bandwidth on a normal traffic day and shut blog down. The blog was only down for 10 mins, but it caused me to lose confidence

Daniel

CPU limits with 20k pageviews sounds exaggerated to me. Definitely talk with them.

Also, I hate the fact that most companies will will shut your site down instead of sending you a warming via email when things are getting hot.

Tejvan Pettinger

Good question, Daniel,

I have accounts with host i can and dreamhost, assuming their promises would solve my hosting requirements. Upto now, the service has mainly been fine, but I wonder what would happen if I got on digg home page.

in UK I have used streamline.net who are quite good.

I have to say I'm tempted by doreo

Matej

Yes, it was because I used too much of CPU. I'm sharing it with other and I passed my limit – that's how they explained.

I installed Adsense Deluxe plugin that day.
They told me that this could be a reason but most likely it was because of traffic ( and then they suggested me VPS for 50$/month lol).

Anyway, I removed Deluxe plugin and my blog was online next day when traffic returned to normal 5k-8k page views.
Now, I'm running only 7 plugins like Askimet, subscribe to comment, enforce www …. simple ones

But I can't afford this to happen anymore because my blog is in niche where I can get 10x more traffic in one day, but the next day it returns to normal.

Maybe I should talk with them to see what I can expect in future when it happens again?

Deborah

I have to toot my own horn here, as a rule I do not usually do that but the problems I have seen throughout the web hosting biz in the past weeks are unbelievable! I own Garlic D'zign. A web hosting co. in Florida. Small but I run a tight ship. No middle person, I am it. And I at times will create hosting accounts to suit whatever needs a person has. I lean toward the blogging community and work close with other bloggers. At the moment if you visit my site you will see a reconstruction lol. Thats because I just released (about to) my new CMS application that the site is running off now. Anyway your right about he ones you mentioned above. I do not try to be the biggest hosting company. I want to give that personal attendance to people. Hosting company's crowd servers and that causes problems. Well thats mine in a short!

Kathy

I use BlueHost and I'm a little disappointed. I picked them because they were first listed on the WordPress.org suggested hosts (I believe). My site has suffered three downtimes since December. Two of them lasted just minutes, but one of them lasted hours!

Daniel

Matej, did they block you because you used too much CPU?

That shouldn't happen with 20k page views on a day. I score around 100k already and the hosting did nothing about it.

Make sure you are not running any weird scripts or plugins that make too many server requests burning the CPU usage.

Ben

I use Midphase and they are very reliable and fairly inexpensive.

Matej

I'm with midPhase. It's my first hosting company. I don't have much experience with hosting companies so I don't know how to rate them.

My site was down once for one whole day because of CPU Memory – I had around 20 000 page views that day.

I'm not sure, but what's overall traffic limit for shared hosts? If my traffic is around 15 000 daily, do I need VPS or I can stay on shared hosting.

Daniel

Samatha, I never used them personally but I have friends that had, and both BlueHost and 1and1 seem like oversellers to me.

One that I think should be good apart from the ones I mentioned is MidPhase.

What Sells Online!

I've been using GoDaddy.com for quite a while now, and find it relatively fine. They seem to be very marketing oriented, in a loud way, but I guess that's how they differentiate themselves. Thus far, I've not experienced any downtime with them. Their rates seem reasonable, as compared to Yahoo!, but I've not really checked out other hosts either.

Doreo's website look professional, and I would certainly check them out in the future. Another two that I've come across are BlueHost – promoted in WordPress, and 1and1.com, promoted on Fortune magazine.

Has anyone used these? How are they like?

Cheers
Samantha
http://www.what-sells-online.com
Comments are closed.