Open Discussion: How Much Traffic Does Social Media Really Generate?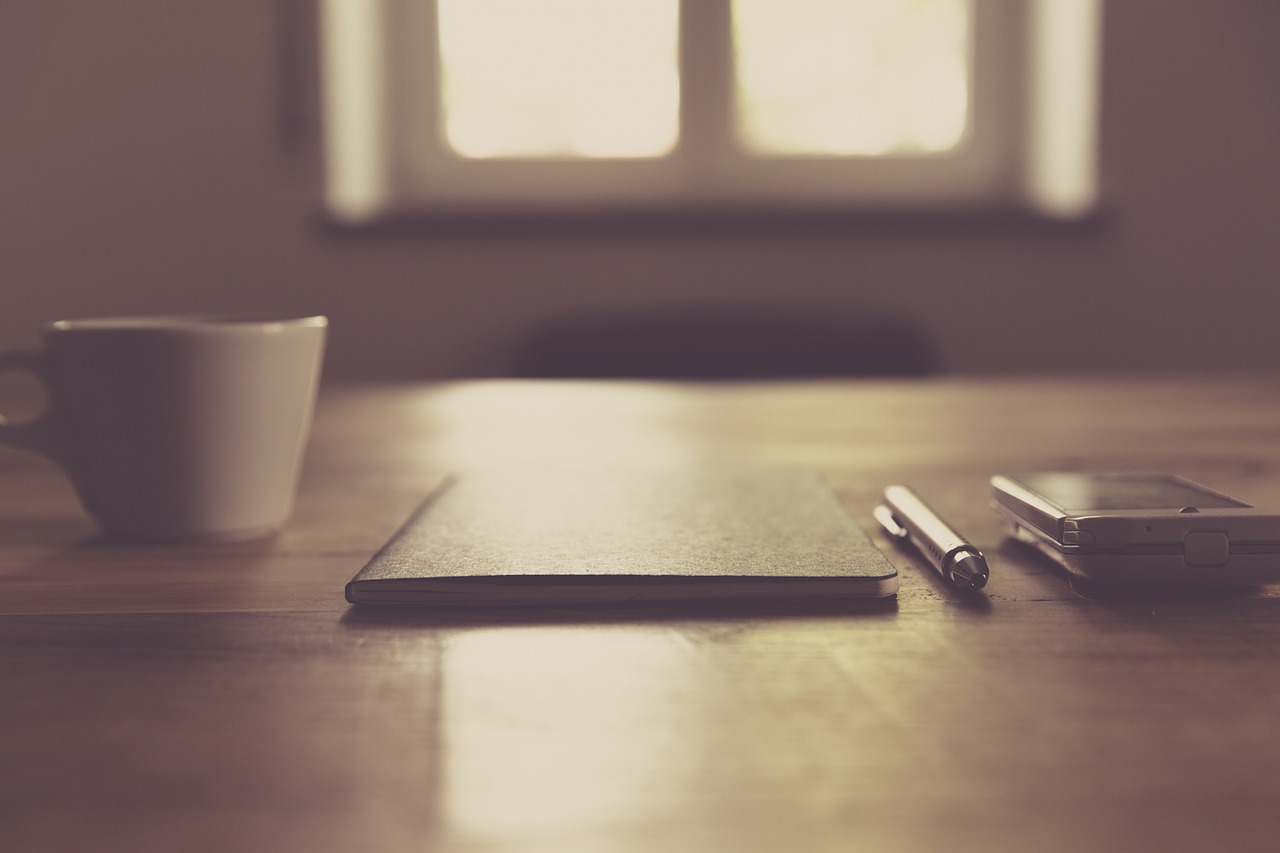 Last week I wrote an article on how to generate traffic with social bookmarking sites, and one question popped into my mind: How much traffic do those website really generate? If you browse around the web you will hear all sorts of numbers, from hundreds to hundreds of thousands of unique visitors.
That is why I decided to write this post and invite the readers to share their own experience. Being able to access the numbers behind real stories is always beneficial for understanding the whole picture.
Let me share my experience with the main social bookmarking sites:
Digg: Over the past years, through out my different blogs and websites, I have been on the Digg front page 11 times. The smallest traffic I have seen from a front page was around 5,000 unique visitors. But that was coming from an article that talked about writing mistakes, which is not really a hot topic on Digg.
The highest traffic I have seen was around 50,000 unique visitors, spread in two days, from an article that featured a list with websites that every gamer should know.
Most stories fell somewhere in between those two ends. I would say that an average front page would send me 25,000 unique visitors.
An interesting point to note, though, is that a Digg front page will usually trigger a bigger avalanche of traffic because other social sites will grab the story, and many people will link to it. The story that got 50,000 uniques from Digg also got 50,000 uniques from other sources on that same day, and probably those were triggered by the front page on the first place.
StumbleUpon: It is harder to measure the total traffic coming from Stumble Upon, because apart from the spike on the day of the submission, you will also have visitors coming on the following days and weeks (sometimes even months!).
On the peak day, which is usually the same day of the discovery or one day later, I have seen as many as 15,000 unique visitors coming from Stumble. Some article I published, however, experienced a prolonged peak with 10,000 unique visitors coming from Stumble for many days in a row. I think it is completely possible, therefore, to hit 100,000 or more unique visitors in the course of a week, if your article explodes with thumbs up.
Average articles that I have seen submitted received far less traffic, hovering on the 10,000 unique visitors range after one week (so around 2,000 unique visitors daily, with a decreasing amount as the days went by).
The good thing about Stumble is that pretty much all submissions will get some traffic. Even posts that readers submitted for me and had only 5 or 6 thumbs up ended up receiving a couple hundred of visitors.
Reddit: I have only reached the front page of Reddit once. It sent me around 15,000 unique visitors if I remember well.
Usually you can reach the front page of the single categories (e.g., politics or gaming) more easily, and those will send anywhere from 500 up to 3,000 visitors from my experience.
Delicious: I have been on the front page of Delicious many times. Usually as a consequence of being exposed on some other social bookmarking site or larger website. The site can send anywhere from 1,000 up to 5,000 visitors depending on the quality of the article.
Over to the readers
Those numbers come from my personal experience, though, and I know that other people will have different tales to tell.
What traffic did you receive in the past from the different social media websites? What was the highest and lowest you have seen around?
Browse all articles on the Social Media category
33 Responses to "Open Discussion: How Much Traffic Does Social Media Really Generate?"
Dominique Hind

I did a test on my blog to see which social networks were driving the most traffic out of StumbleUpon, Twitter, Facebook and LinkedIn. Surprisingly StumbleUpon drove the most traffic through and the great thing about it is that it is traffic that wouldn't have other wise found my site. All of my Twitter, Facebook and LinkedIn contacts know me and might check out my blog.

Here are the results from my quasi test:

Sumesh

Digg sent me 25k hits (the minimum) and 90k for another (post with maximum hits from Digg).

I should also add that Delicious is more important for bloggers because of the backlinks and the SEO effects it has. Also, traffic from Delicious seems more educated, perhaps because of the demographic.

Amit
AmandaSMT

Does anybody know some good tipps about diet?
Need some weight loss you know 🙂

Toilet Paper Entrepreneur

I think social media is a critical component to any sort of marketing campaign…not for the direct measurement of traffic, but for the contacts you can make while networking! These contacts is what will help you increase sales in your niche. The power of working together to help more people is incredible 🙂

It's also the Toilet Paper Entrepreneur way of marketing. Are you a Toilet Paper Entrepreneur?

– Andrew

Nick Stamoulis

This is definitely THE question. Many people are reluctant to add social media marketing into the mix due to it being hard to measure. Your examples may be a bit much for the average traffic someone receives but definitely shows the potential of social media!

Jordans

with digg alone, for every post i make i get atleast 40-60 diggs.

DKumar M.

Never gave a thought about thinking towards it !!

I never agree that Social media is all or half about chasing traffics but once again the key is your audience. one need to identify right market for it !!

Adam Singer

All of my Digg front-pagers sent about 10K readers each time…50,000 is high!

Let me also say it hardly equaled any new subscribers…

David Bradley

Social media is not really about chasing traffic spikes, it's about being sociable with fellow web users. Get involved and you'll find a community emerges around your niche, it then spreads by word of mouth. Sciencebase for instance had some 1300 subscribers 18 months ago but the community has grown partly by word of mouth to well over 3500 subscribers now.

Ben

Honestly, I can say that I get very little traffic from social media sites. Really haven't put the time into working them and with a small niche, I doubt that I would ever get the massive numbers DBT does.

I do plan on using social media more because it does work as far as getting some traffic. I just don't expect thousands of visitors.

Kathy @ Virtual Impax

Once again, knowing your target audience is an essential key to not only blogging success -but social media success as well!

Thanks for another great post illustrating this essential truth!

Franklin Bishop

The truth is that you can get a ton of traffic from social media web sites. We all just have to experiment with them and learn how they work. Too many people think they can just submit their articles of their blog and then all the traffic will be rushing in. That is not true by any means. You have to put in a little effort otherwise you will just fail like others have already. Social media can be really helpful to the little people that are just blogging but it can also waste the a lot of time if you are not doing it correctly.

Maria Reyes-McDavis Social Media Expert

Great post, thanks for sharing. It helps to understand what is realistic for traffic coming from social media. 🙂

SEO Genius

Overall I think it totally depends on your websites market and the readers that you target. Figuring out who your target market is earlier on can definitely save you time and money which could of been used for useless promotion.

There are hundreds of different social media sites now though and I think there are several for most markets the most popular being Digg and SU.

In my personal experience I have found Digg to be a hard social media site to conquer especially in the "Make money blogging and SEO" scene. Mainly because most of the content is not new or unique its just re-written with my own personal experiences and unique strategies I may of used to overall achieve the same thing other SEOers want to achieve number one rankings. However SU I have had a great effect here by stumbling some of my own pages I have received anything from 100 + uniques to the article.

I also use Sphinn which is for Internet marketers this again is really good.

Overall I think social media marketing can definitely help you a lot and is probably one of the largest chunks of traffic you can receive.

Todd Andrews

I get several thousand through Stumble for each blog post of mine. Haven't cracked the Digg front page, but I get a dozen or so diggs per post but no traffic boost from it.

Ted Murphy

This is a very honest and valuable post. Fair enough, Digg and StumbledUpon are the best, while Yahoo Buzz is that elusive big kahuna.

What do you think of Entrecard, I've been doing a bit of work there over the last week.

Daniel Scocco

@Kik, the first and most important thing you can do is to make sure that you have a reliable hosting company.

I never had problems handling those sudden bursts of traffic, and I never tweaked my websites for them.

David Bradley

Hahah! Well, that's the thing you see…at the time I was concentrating on my main site and this spike just happened by the way, I didn't actually find out about it till I got the stats from the host weeks later by which time it was far too late. But, how do you define good traffic. If 10% of 250k visitors clicked an CPC ad, then you would call that good traffic in terms of making some money. If another 10% subscribed to the RSS, then that would be good too. 10% might have left a comment. 10% might have bookmarked the site. Who knows? Like I say for that one instance, I don't! 🙁

Desk Coder

Traffic is one thing, but GOOD traffic is another. Even if you get 250,000 visitors, how many stayed on the site for more than one page? How many came back?

I rarely get good traffic from these sites.

David Bradley

I may write a post on that very subject, thanks for the hint – it will most likely appear on Sciencetext.com and will undoubtedly mention the Socialize Me! plugin from Wayne Smallman on Blah Blah Tech.

Bryan

@David: "…let alone worrying about how to make the most of such a burst of traffic."

That would be a great topic. Hint, Hint. Nobody knows when they write an article if it'll become viral throughout the social bookmarking sites but if it does, how can you ensure you're ready to make the most of the traffic burst as David said.

David Bradley

I guess it is. Unfortunately, I only heard about it after the event, because it was quite early in Digg history, and at the time I was not even aware of the potential impact of the site, let alone worrying about how to make the most of such a burst of traffic.

Kok Choon

Daniel, do you have any problem handling such volume of visitors to your site? Do you recommend we at least have some preparation to our server if we expecting to hit the front page of those social bookmarking sites?

Danny Cooper

Thanks for this post Daniel, I've always wondered what its like being a 'front pager'. I'm still quite happy with the couple of hundreds of visitors that stumbleupon sends me every so often.

Daniel Scocco

@David, 250,000 visitors on a day is a really strong Digg fp I think.

Daniel Scocco

@Ruchir, as you said, I still have see small blogs getting featured on Yahoo! Buzz. They seem to have a really strong bias towards mainstream websites. The traffic numbers I heard are huge though, over 500,000 uniques if you get listed on the Yahoo front page.

David Bradley

I've seen several spikes over the years, but not really monitored them too closely. However, one Digg spike had 250,000 visitors to a post about hangovers, on day one. That really says something about the Diggership doesn't it?

Ruchir Chawdhry

I can't tell you about Digg, never been there. Though I think the numbers you quoted are a bit low. Of course, tech sites do the best on Digg.

An article of mine did get really popular on SU once and that sent me about 8,000 visitors in 9-10 hours. After that my host suspended me 😆 , but I'm sure it would have gotten at least another couple thousand. Usually though SU for me averages just about a thousand visitors per post…

I was wondering though Daniel, what kind of traffic is Yahoo! Buzz capable of sending? I've only heard about big profile blogs like TechCrunch getting there but they didn't disclose how many visitors they got…

Lax

Hi Daniel,

Really these site works great with my blog TechZoomIn.

Even though my blog is month old…Approx am getting 30 to 40 visites from these sites.

I didn't tried Reddit…howz that ? Is that useful ?
Thanks,
Comments are closed.