One Simple Way to Plan Great Posts, Step by Step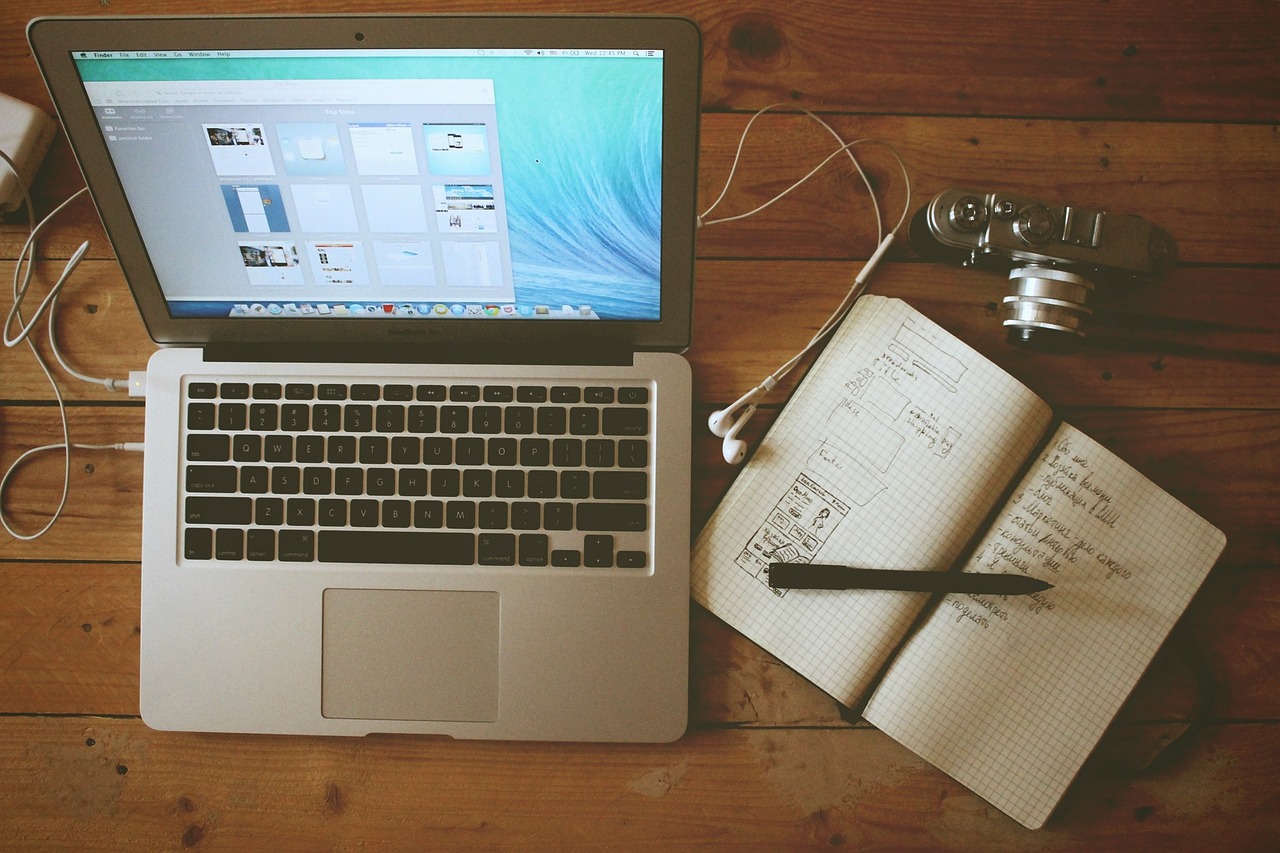 Do you run out of ideas when you're writing a post? Or do you find that you go down a huge tangent part-way through?
Planning your posts helps to keep them on track from start to end. A good plan doesn't take long — but it saves you a lot of time in rewriting and editing.
Here's how to plan your posts in just four simple steps:
Step #1: Choose Your Topic
A great post starts with a clear idea. Select one topic to write about.
You might find it helps to write a whole list of ideas before choosing your topic. If you just go with the first idea that you come up with, you'll probably find that it doesn't make a very good post.
Step #2: Draw a Mindmap
Mindmapping is a great way to brainstorm, because it actively encourages new ideas.
Put your topic or title in the center of the page, and then write down sub-topics as they occur to you. Don't worry whether they fit well or not — just write them all down. Draw lines to connect any related ideas.
(This is also a great way to come up with multiple posts, perhaps for a linked series.)
Step #3: Select Your Key Points
A mindmap is a great start, but it's not a whole plan.
Take a look at the ideas on your mindmap and ask yourself:
Are there any points that don't belong in this post?
Are there any points that should be merged together?
Once you've decided what to keep, what to cut and what to merge, you can move on.
Step #4: Order Your Sections
A finished plan includes the order of your key points.
Decide which point you should tackle first, and write (1) next to it. Then do (2), (3) and so on. If you're struggling, try working backwards from your final point.
For a step-by-step post, the order is usually obvious! If you're writing a list post, try ordering your points with the easier ideas at the start and the harder ones at the end.
You should now have a complete plan in the form of a mindmap. It might look a bit messy, with some crossed-out ideas and numbers dotted all over the place — but it'll help you construct a clear, useful blog post.
If you've got any thoughts or tips to share about planning, leave a comment below!
Bio: Ali Luke is a writing coach and blogger, and writes a weekly column for DailyBlogTips. If you're struggling to find time to plan and write blog posts, click here to get her free ebook "How to Find Time for Your Writing" (plus a bunch of extra goodies).
Browse all articles on the Writing Content category
20 Responses to "One Simple Way to Plan Great Posts, Step by Step"
Web Marketing Tips

I would love to add one more thing to it and this is always carry a note book with you, whenever you get an idea, simply note it down. If possible note down the place and date as well, this will remind your all surroundings when you are going to write on this topic.

Do not assume that you will keep in your mind and later will elaborate more. No … just write it down.

Believe me this will really helpful …

Tyson Otto

I remember venturing into forum marketing a while back and it was quite productive. I'm sure the competition being stepped up so much now, it will perhaps be less so but it's still something I want to get back to trying out again. Also hoping to make some guest posts in the near future as that is something I think I could do good at.

BlogInformer

Everything that you say here is correct, however I think that you have left out one very important step in writing a useful post and that is RESEARCH. Yes, research.

Unless you are a personal blogger writing about your thoughts, you should always research the topic and provide some useful facts. Just because you feel comfortable with the subject – there is usually always something else that could be learned.

John SBP

I always do #3 and 4 and posts really are better when you do the necessary planning. I will try the mindmap for future stuff as well.

Jamie Northrup

Planning is the key to anything, it's can make or break you, if you can take the time to plan each post, do it!

Everywhere I invest more and more time into the planning stages of my websites, blogs and posts, and it's paying off.

It will make you more effective and more money.

Meaghan Drina

Nice tips. All points in your posts are great. If you persist enough long on these tips you will succeed. Just to clarify, unique interesting content is first, regular blog update is second, and bunch of quality links on third place will get you glory. And, don't expect miracle in first 2-3 months of your work. First great results usually show after 9-12 months of intensive and hard work.

Ali Luke

Thanks for all the comments, everyone!

@Daniel Roach — good point. Some posts have more of an argument than others (a "how to" post, for instance, has a fairly straightforward structure). For posts where the flow of the argument is important, I'd see this as part of Step #3 and Step #4 (selecting and then ordering the key points).

@Dmitry — A blog post can be any length. A typical average would be 500 – 800 words, but posts range from a few sentences to thousands of words.

RebeccaCurz

Your steps are showing me the right way to proceed further…………..

Nicolaj

Great advice 🙂
I will try to make a mindmap next time, this seems to be a smart way to make great blog posts..
Thanks for a great post, Ali 🙂

Ehsan

A really great points to plan a great post. As you mentioned in your post, Mindmapping is great way.

Josh Sarz

Nice tips, Ali. I haven't tried doing a mindmap yet. I'm curious as to how it would work out for me. Heh

Tushar

I always like your post on the content generation topic because they are very relevant to me. thanks for the share Ali

suraj

sir i just comment you here to inform you i found one of your post on Wordoid.Com copied by someone and that appear on search above you..

Lenia

Hi Ali,
As a beginner in blogging I didn't plan a post because I haven't though how useful planning is. Then I discovered wmind and I used it to organize my thoughts about my tasks and activities. After you post, I will definitely apply this method in writing articles.
i think step 3 is very important.
Thank you for sharing,
Lenia

Shanker Bakshi @Net Profit Mantra

Back to the basics, simple things are always tough to do. 🙂

Daniel Roach

Another step might be to formulate your argument. Many bloggers I've worked with will find that they start a post with one angle on their topic, and finish with a different view. They end up formulating their argument as they write, making the first half of their post useless. It's an easily avoidable waste of time.

Trung Nguyen

Building a plan is a smart way to begin something, as a new blogger, I didn't care about the plan but I should do it and that's why this is the first step I have done before start my blog or writing my post too.

Thanks for sharing great experience.

Dmitry

Thanks for the post! Could you tell me about standard length of the post?
How much symbols it must be?

P.S. Sorry for terrible english. It`s not my native language )

Leif G.S. Notae

Thanks for posting this Ali, i can always count on you for great tips.

I have tried some of this myself, but not in this order. I might have to give it a try when I start planning my next week. Thanks for sharing this with us, always appreciated!

Scott

Excellent post and suggestions. As someone who is relatively new to blogging I find that sometimes it's hard or sit down and write my ideas. I've been working with the web for many years but mainly with informational type sites. I will try this for my next post and see if it helps, thanks
Comments are closed.