One Really Simple Technique to Grab Readers at the Start of Your Post and Engage Them at the End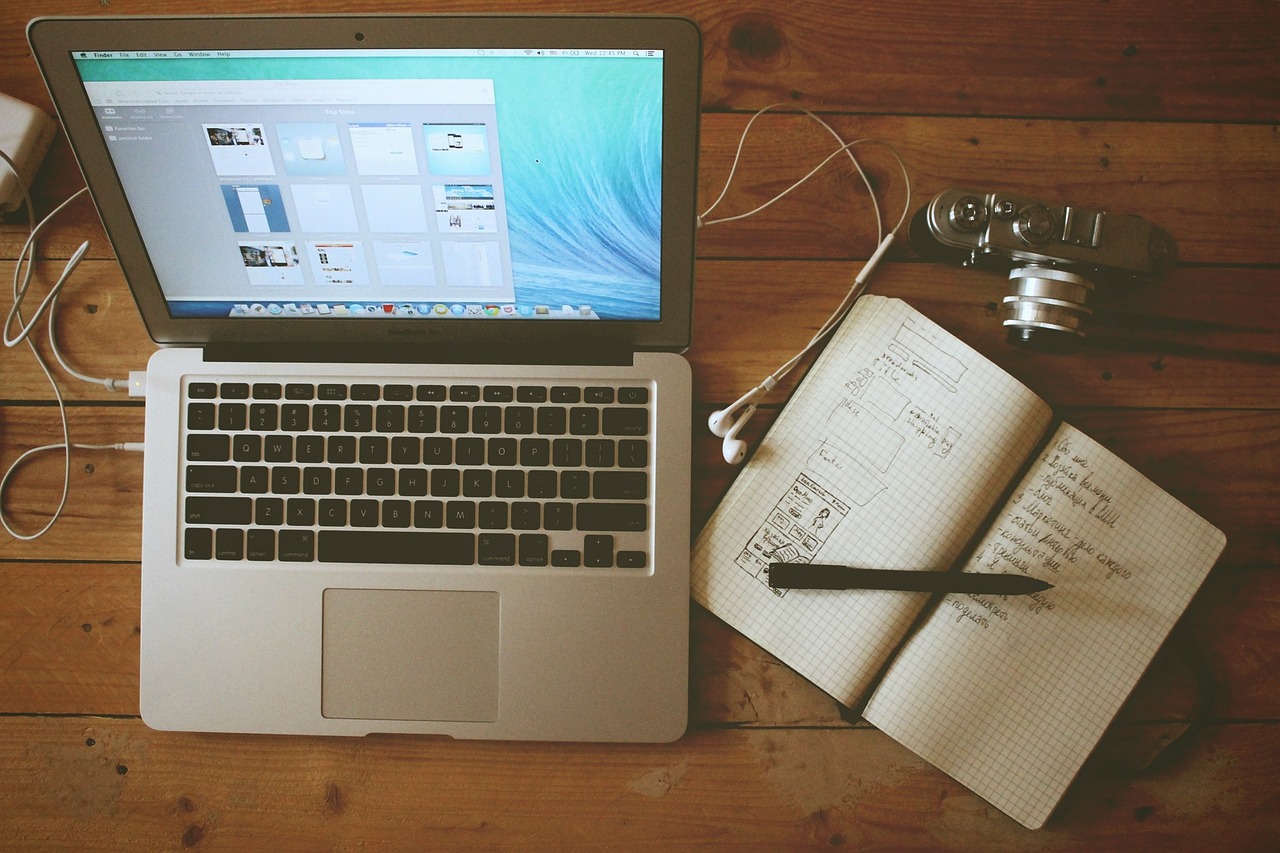 Do you ever feel like you're writing good posts but no-one's reading them?
Maybe you're coming up with powerful headlines. You're making sure your posts are easy to follow. You're writing in a friendly, conversational way.
But it just doesn't seem to be working.
Even when you can see from Google Analytics that your posts are getting read, no-one's sticking around to comment.
Some bloggers give up at this stage – which is a real shame. They might have a great topic, or a great writing style: they just need to pay more attention to the two most important parts of their posts.
The introduction and conclusion of a post are vital.
The introduction should grab readers' attention and get them engaged from the very first sentence.
The conclusion should prompt them to do something – don't just leave it to chance that they'll do what you want after reading.
Where Bloggers Often Go Wrong (Are You Making These Mistakes?)
I've read a quite probably embarrassing number of blog posts over the years, and I've reviewed blog posts for dozens of bloggers and writers.
Time and time again, I see the same mistakes cropping up with introductions and conclusions.
Introductions typically go wrong because bloggers:
Spend too long getting into the post. They write about the inspiration behind the post, or they apologise for not blogging for so long.
Don't explain why something matters. If readers don't understand why what you're teaching them is important, they won't stick around.
Conclusions typically go wrong because bloggers:
Miss them out altogether (e.g. if they've written a list post, it ends with the final item on the list). This is an easy mistake to make – but a huge wasted opportunity.
Only sum up the post, without providing any call to action.
Get it Right: Ask Questions
There are plenty of different techniques for writing good introductions and conclusions, but I'm going to recommend just one: ask questions.
This is an easy technique to get right, whereas others can be more complicated. It instantly engages readers because it turns your post into a conversation and forces them to think.
Introductions
Open your post by posing a question – ideally one to which the answer is "yes". For instance, a post about waking up early could begin, "Do you always find it a struggle to get out of bed?"
The idea behind this is to show readers that you're on their side and understand what they're going through. There's also an implicit promise in the question: your post will teach the reader how to solve their problem.
Here are a couple of examples:
Have you ever wished you were more creative? Of course you have!I mean, who hasn't?
– How to Be Creative and Find Your Brilliance: 10 Superb Articles, Mary Jaksch, Write to Done
Do you wish you had more time? Or rather, do you wish you spent less time on mind-killing, boring stuff like managing emails?
– 16 Email Productivity Hacks to Unchain You from Your Inbox, Oleg Starko, Firepole Marketing
Conclusions
You can use questions in conclusions, just like you do in introductions. This time, though, there's a twist. As well as asking a question, you want to encourage readers to comment or to reply on social media. Don't just assume they will – specifically invite them to.
Here are a couple of examples:
Question: Do you regularly exercise? If yes, what benefits do you notice? If no, why not? Share your answer on Facebook, Twitter, or LinkedIn.
– 3 Surprising Reasons Every Entrepreneur Needs Regular Exercise, Michael Hyatt, MichaelHyatt.com
Have you struggled with this? Or have you found the perfect posting schedule? I'd love to hear in the comments.
– ProBlogger FAQ: How Often Should I Post?, Darren Rowse, ProBlogger
Now, over to you. Come up with an idea for your next post. What question will you start (or end) that post with? Share it with us in the comments!
Bio: Want to take your blogging further? Ali Luke runs Writers' Huddle, a community / teaching site for all bloggers and writers, with monthly seminars, in-depth ecourses, supportive forums, and more. It's only open for new members until Friday June 12th, and we're about to start a new Summer Challenge for accountability (and prizes)! If you think you might be interested, check it out now.
Browse all articles on the General category
17 Responses to "One Really Simple Technique to Grab Readers at the Start of Your Post and Engage Them at the End"
rahul

Bloggers who are successful always have an unique technique to make their post popular and interesting. Even i have read many bloggers who begin their post by writing about their past. I personally don't feel to read those post in such cases.

Kanika Sabharwal

Hi Ali,

I really liked your article. Its very useful. Sometimes, we write very big articles that become boring to read.

Avitus

Thank you for this post, however I've always thought that comments on blogs are influenced by two main factors.

1. Blog's age
When a blog is new, its quite hard to find comments on posts however engaging post content might be. With time, as a blog starts ranking and gains popularity, it will grow readership and comments will start flowing in.

2. Previous Comments.
People find it easier to comment on a post if there are comments on it. Infact most people always scroll down to the comments first before they actually start reading a post itself. posts with more comments will always get more comments. Vice versa is also true.

That's all i have to share for today.

Leo

I'm just getting into the whole content marketing thing for my business. Trying to post something every week, and getting into infographics now. It's difficult to get readers, but I think this is some great advice. I'm gonna try them out and see what it does for my blog. Thanks!

meenaxi

IT is really simple technique to grab readers for us .And it is very great and very helpful for me.

Mansoorvalli

Ali,
A post which justifies its content by being the exact way.People do not bother about why was the post made or how but what's really there in it.hence as you told introduction should be very good and asking questions is really a very good way for engaging the users

sangeetha menon

Ali, Thats a great post.

I have always experienced asking questions in the intro often helps in the SEO too, as majority of the people would type in their queries in search engines in the form of a question.

For example a reader puts in the query in search engine : Can I feed my baby apple juice?

If you start the post on apple juice with can you feed your baby apple juice? It helps a lot in the SERP as well.

I would definitely keep trying the open ended questions too. Thanks again!

Ali Luke

Great tip, Sangeetha — thanks! (And you know what? I was just Googling yesterday whether I can give my 5-month-old baby some juice! Apparently water is best till he's a little bigger. :-))

Dilip Kumar

Great post. The fact that you get the first 10 seconds to impress your customer applies to blogging as well. And this first 10 seconds is the introduction, in the case of a blog post. And your point that most bloggers miss out on this is a fact and of which I think I am also guilty of.
I have seen copyblogger using the exact same trick you mentioned here. Most of the post there starts with something that just grabs your attention.
Thanks for the nice points.. Will implement this starting my next post.

cuci sofa jakarta

This was a great post! Asking questions helps the reader become more engaged. It gets that person to ask the question themselves, and persuades them to read more and get answers.
These tips are great, it really is very difficult to create a quality article and not an audience.

Renayle

This was a great post! Asking questions helps the reader become more engaged. It gets that person to ask the question themselves, and persuades them to read more and get answers.

Connor Rickett

A lot of readers skip the introductions of informative articles, reading only far enough to decide what they're looking for is in the article or not.

Which, somewhat counter-intuitively, means following the basic advice you laid out here is critical. Intros need to let people know what's in the article quickly, and hook them with minimal delay.

Nice article!
Connor

Ali Luke

Thanks Connor! Yes, I think if people are skipping over the introduction entirely that suggests it's not doing its job. There's no need for an introduction to be long, but it should let people know, clearly and quickly, what to expect from the post.

Oliver

These tips are great, it really is very difficult to create a quality article and not an audience.

Dawn

Asking a question in the introduction makes sense. I must try. Thanks

Elvis Michael

Ali, this is the second article I've read from you today — and darn it, you're always SPOT ON!

Another thing about conclusions is this: Ask open-ended questions, as Neil Patel once suggested. It gives people the opportunity to express themselves and speak their minds fully, as opposed to simply answering "Yes" or "No" in the comment.

I am putting more and more of these techniques to use everyday (yours included). Can't wait to see the end-result later down the road.

Take care!
Elvis

Ali Luke

Thanks Elvis! Great tip about keeping questions open-ended — good for any sort of conversation, but particularly for encouraging thoughtful comments.
Comments are closed.