One Great Source of Ideas You Might Not Have Considered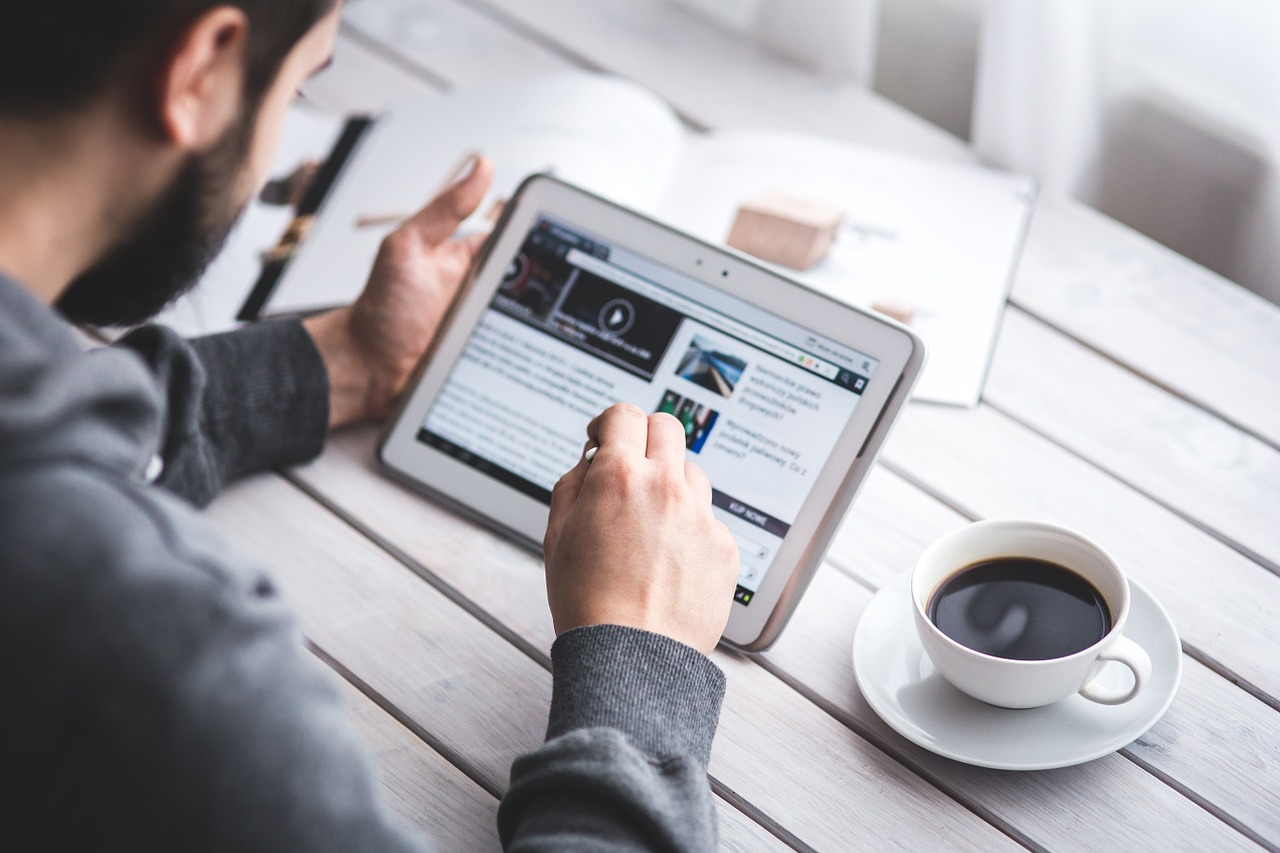 Right now, I've got dozens of blog post ideas sitting in a spreadsheet on my computer. It took me next to no time to gather them … and I know that they're spot-on for my audience.
How?
I surveyed my readers, and one of the questions I asked was what they wanted me to write about.
Of course, not everyone wrote down an idea. But many of them did — lots of great ideas that I might not have considered myself. And it took me just seconds to download all those ideas into a spreadsheet.
Have you ever tried this? If your blog's new, or if your readers don't seem very engaged, you might be reluctant to give it a go — but even a few responses can be enough to give you some extra blogging inspiration.
I use SurveyMonkey to run simple surveys, with a mix of multiple-choice questions to gain insight into what broad topics my readers might be interested in (fiction, non-fiction, blogging…) and open-ended questions so they can tell me what's on their mind.
What if You Have Very Few Readers?
Perhaps your blog is brand new — or not so brand new, but you're struggling to get any readers. In this case, head to a big blog in your niche. Read through the comments on some recent posts and look for:
What questions are readers asking?
What topics have clearly struck a chord?
Is there anything that readers clearly don't like to read about?
Comment sections can often be a gold mine of ideas and inspiration. Even spending just five or ten minutes browsing comments today could be enough to stock you up on ideas for the rest of the week.
How Can You Tell if An Idea Will Be Popular?
Sometimes, the ideas that you'll be given are ones that only apply to one reader (or a very small number of readers). You need to use your own judgment in figuring out which ones will work. Consider:
Did several readers ask a similar question or offer a similar suggestion?
Is this topic one which makes you think "Oh yes, I struggled with that when I was new, too."
Does the idea fall well within the scope of your blog?
If you can answer "Yes" to one or more of those, you're probably onto a winning idea.
So … your turn! Run a survey (or even a post focused on readers) to ask what they want to see on your blog. If your blog is too new for that, or if you haven't launched your blog yet, take a look at the comments on larger blogs that cover the same topics as you.
And, if you've got any questions that you'd like to see me answer in a future post, or any topic suggestions related to blog content, I'd love to have them! Pop a comment below…
Ali Luke writes a regular column for DailyBlogTips. If you need a bit more blogging (or writing) inspiration, check out her post on 12 Sure-Fire Ways to Find Great Ideas for Your Writing over on her own blog Aliventures.
Browse all articles on the Writing Content category
12 Responses to "One Great Source of Ideas You Might Not Have Considered"
Ali Luke

@Treathyl — I'm not on Pinterest (too many social networks, too little time!) but thanks very much for sharing this post. 🙂

@Glynis — That's a great tip — sounds like a great way to pull together an authoritative post that uses multiple sources.

Amanda Prior

You can often find hidden gems buried in a blogs comments. They can provide the catalyst for great conversations and additional blog posts.

It's good to see this content source being highlighted, rather than the usual suggestions of forums and Yahoo! Answers.

Deljo Joseph

I started a new blog recently and now I am planning to try survey monkey to collect feedback from my readers. I think it will help to improve my blog as well as traffic

Glynis Jolly

Actually you are doing just fine with the topics you write about. I just wanted to offer another possible way to find ideas. When I read a post within my niche, I ask myself is the subject has been talked about enough. If I think 'no, it hasn't', I start taking notes as I read on a text document. I label the file so that I know what it is and put is in my 'idea' folder to bring out on a later date(at least 2 weeks) to write a post using the notes I took. Often I'll have several text documents like this that are on the same subject and I may use all or some for my new post. Great way to learn more too.

Ehsan Ullah

Running a survey is great idea, but not always as It will annoy the readers. I do use comments section of my own blog and other blogs to find blog post ideas.

BTW, a great advice Ali.

Treathyl FOX

OK, Mr. Luke. Sounds like a plan! I shared this on my Pinterest board dedicated to Home Business Advice. Are you on Pinterest?

Ali Luke

Thanks everyone!

Houssen, SurveyMonkey is definitely easier than comments for the blogger … though sometimes I just use comments to keep things easy (and familiar) for readers. I try not to run surveys too often, as I think people can get a bit tired of them.

New Way to Earn Revenue Online

Great idea for making surveys to see what your readers want to read!
It's always a good idea to give people what they want!

Houssen Moshinaly

Good tip ! I test Survey Monkey. I think that surveys is much easier than browsing or analyse comments.

Manoj Rawal

Great post Luke,,,,,,thnx for sharing

Patty@homemakersdaily.com

Great post. I actually just asked my readers today what they would like me to write about. It's the first time I've done that. But I love the other ideas you offered, too. I'm going to try them.

Swamykant

Great idea. But what i noticed that this works for blogs with great engagement.

But it is worth trying. Nice Post.

Thanks
Swamykant
Comments are closed.