Should You Have One Blog or Several if You're Interested in Multiple Topics?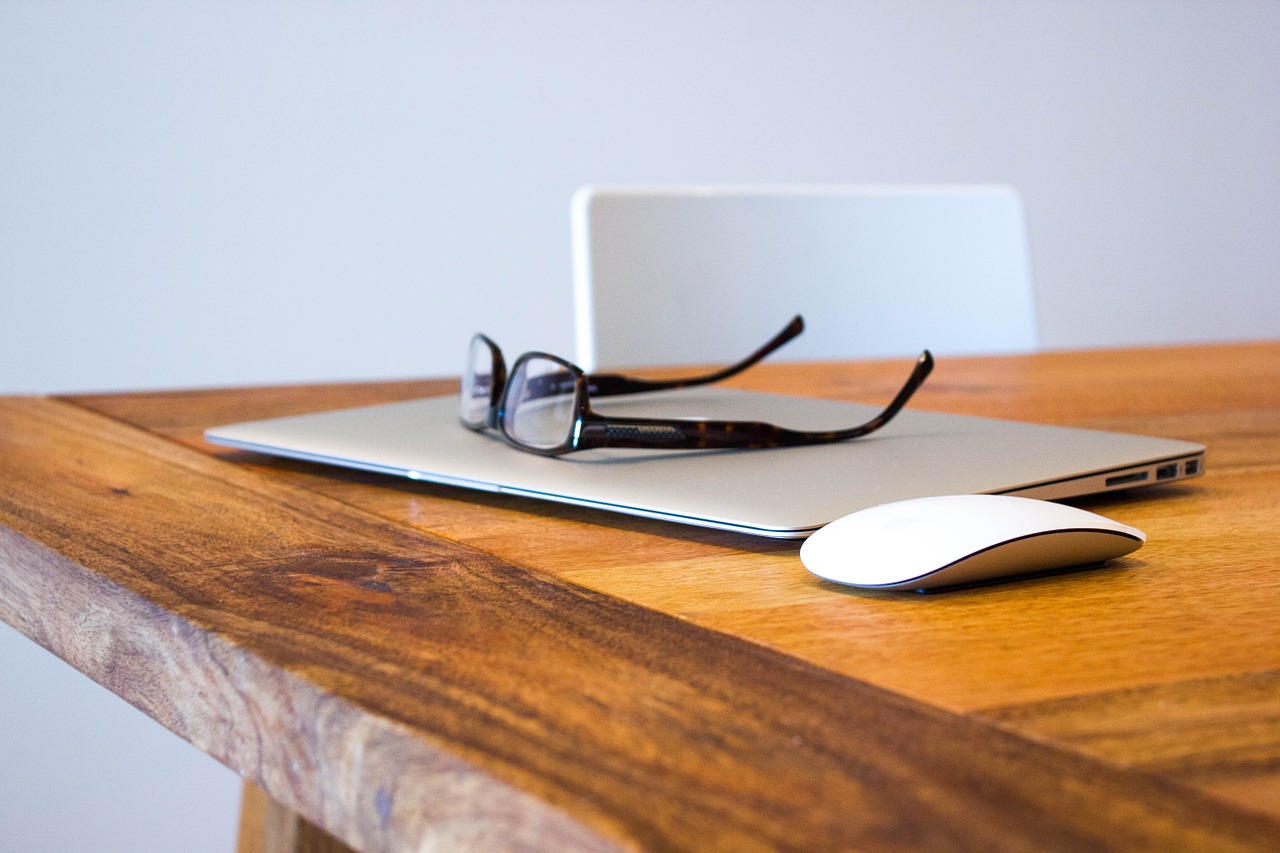 One question that I get from a lot of new bloggers is this:
I'm interested in lots of topics. Should I have just one blog or several different blogs?
The quick answer: it's best to focus on one blog, and that blog should have a clear focus.
I'll explain a bit more about why that is, and how you can do that.
Let's say Jane Blogger is keen to write about travel, food, self-improvement, blogging, and music. He might start a blog that covers all of these topics … but it's going to be tricky to attract a readership that's interested in all of them.
You might think, then, that the best solution is for Jane to have five different blogs – one on travel, one on food, and so on. But building just one blog takes a lot of time and energy, and splitting your efforts across five different ones is a fast-track to burnout.
Here's what I recommend:
Look for Related Topics in Your Interests
Chances are, some of your interests will have an overlap. For instance, Jane might decide to write about different foods from around the world (combining travel and food), or you might write a blog aimed at entrepreneurial types (combining self-improvement and blogging).
This can often be a good way to find a niche, without narrowing your focus too much. It gives you the scope to write about both topics, and with just one blog, you'll have plenty of time to post regularly and to promote your posts.
Guest Post on Other Topics
I'm not suggesting you give up on all your other interests: you can still write about them! The best way to do this is by guest posting on other blogs – that way, you don't have to run a whole blog on, say, "music" in order to write about it.
Ideally, you'll want to tie your guest posts into your own blog's topics in some way (e.g. if Jane's main blog was about self-improvement and blogging, she might do a guest post on "Surprising Self-Improvement Tips from Ten Top Musicians").
Why ONE Blog is Enough … to Begin With
You might still be unconvinced that sticking with just one blog is the best idea. Perhaps you think you'll have more chance of success if you start two or three blogs and see which is most popular.
The thing is, it's really tough to grow more than one blog at a time. If you have three blogs, you'll need:
Separate Twitter accounts, Facebook pages, etc for each one.
Regular posts on each … often meaning a drop in quality as you struggle to write that many.
Time to promote each blog. Getting your first 1,000 subscribers is probably the hardest part, and you'll be going through that three times over.
Ideas for each blog – easy to begin with, but you may find yourself quickly running out of topics you want to write about.
The majority of big-name bloggers have one blog that they run – not several. (There are some exceptions, of course: Darren Rowse has both ProBlogger and Digital Photography School, and Daniel owns a bunch of blogs other than DailyWritingTips.)
I can't think of a single big blogger, though, who runs two or more blogs without relying a lot on guest posters and paid writers/editors … and unless you're in a position to do that, I definitely suggest you stick with one blog for now.
If your first blog goes brilliantly, attracts a huge audience, and gets loads of high-quality guest post submissions from bloggers keen to be featured there, then of course you can get to work launching your next big success!
Do you have one blog or several – and do you agree or disagree with me on this issue? Let us know your thoughts in the comments.
Browse all articles on the Strategy category
14 Responses to "Should You Have One Blog or Several if You're Interested in Multiple Topics?"
laith k. farhan

Absolutely, it is better to have one blog than having many

Raspal Seni

Hi Ali,

I've been a victim of starting with mutliple blogs and then collapsing! So, I speak from experience – have just one, single blog. If you later want to have multiple blogs, Carol Tice recommends having separate blogs per niche. One niche, one blog is what she says.

Even having one blog, you usually have multiple sub-niche topics to handle. And, if we blog about one niche one day and another niche the other day, people seem to get confused as to what our blog is about. They don't seem to get what they come to your blog for.

You spoke about some Jane Blogger, and I'm talking about a real problogger from India named Jane Sheeba. She started with multiple blogs. Her intention was not to earn from all of her blogs, they started as hobby. She recently sold three of her blogs at a good price. She still blogs at ProbloggingSuccess and JaneSheeba.

It's fine to blog about topics very related to your blog. For example, my blog is about blogging, but I'd also blog about webhosting and domains. Just like DBT has those topics covered too.

Guest posting is a very nice idea about other niches you don't blog about. And, there's paid guest posting too.

Tom

Absolutely, it is better to have one blog than having many because it becomes cumbersome to handle all. And if you don't post on each blog on regular intervals, your readers loose their interest.

Lye

It's always better to focus on blog instead of many. Blogging is a journey. Imagine to build a stead readership takes a lot of time and effort. I have two blogs. Both are hobby blogs which the topic i have lots of passion of.

i guess that plays a big part for me to consistently update the blog.

Stephen

I think it depends upon your goals. If you blog to share your views and record memories and thoughts, you can run as many blogs as you like, on whatever topics you like.

However, if you want to reach the pro-blogger level and make serious money from a blog, I think it is absolutely vital that you concentrate your efforts on one topic. Ideally the subject should closely overlap at least one other so you can write about about those things too (we all need variety)…for example: WordPress and web design or exercise and eating well.

If your blog takes off and is self-sustainable or very easy to manage, there's no reason why you can't start another.

Daniel Lim

That's a great tips

Marian

It depends to you, if you can manage several blogs that's fine. For me I'm fine with one blog. 🙂

Rohit Singh

Great blog post yes it true to focus on one blog at a time rather than focusing on many blog you will quickly burnout and will have very hard times as you must be thinking of many topics at one time so its better to make one successful blog and then switch to other What do you think?

Sue Tornai

Thank you for your encouraging advise. I have started several blogs and find it very difficult to keep up. It is hard enough to maintain one blog and regularly submit freelance articles and stories. I have found myself focusing on one blog, but felt like I was letting my audiences for the other blogs down. Your article let me know it's okay. Thank you.

Steve B

There is no right or wrong way to do it. It's all about how much time you can dedicate to them. And like Tope said, there is nothing wrong with leaving a blog in the backburner for a while until you can allocate more time to it later on.

Tope Fabusola

I read the post carefully and the comment by Destination above. To be candid, I am one of the many interests and passions type too. I experimented with another blog for a while last year, and that almost killed my main blog.

I had no choice but to back off honourably when I still can. If later I bring my blog to a stage where it could fend for itself, then why not? Other passions could be explored too.

One at a time…

Destination Infinity

While I agree that a single niche blog focused on a single topic maybe the best way to focus our efforts and spend time productively, sometimes that may not be the optimum thing to do.

First issue is, we cannot put all our eggs in one basket. Second, expansion capability is limited, if it's a narrow niche. Third, we often run out of topics. Fourth, different monetization strategies may require different platforms – only if we experiment, we'll know which one is optimum and works for a particular site. Fifth, it's easy to mess up and land into a penalty – it's possible to recover too, but it takes time.

I would rather experiment with multiple niche sites but focus maximum energy on the most productive blog (this, in my case, has varied from one site to another).

Miss Tulip

I had this dilemma. I started out just blogging about budgeting and money saving but wanted to incorporate my hobbies and interests which are nature and the great outdoors. I now blog about all of them and just class myself as an all-round lifestyle blogger.
Miss Tulip

Don Prince

My blog has multiple topics almost all topics around but they are related to one large niche. It is really difficult to get subscribers for the blog with large niche. But it still works for Google Search Engine provided that the posts are not out of the track. I agree with you that having one single blog is better. I am following this policy from the very beginning day of blogging and I am still excited.
Comments are closed.