Never Hit the Backspace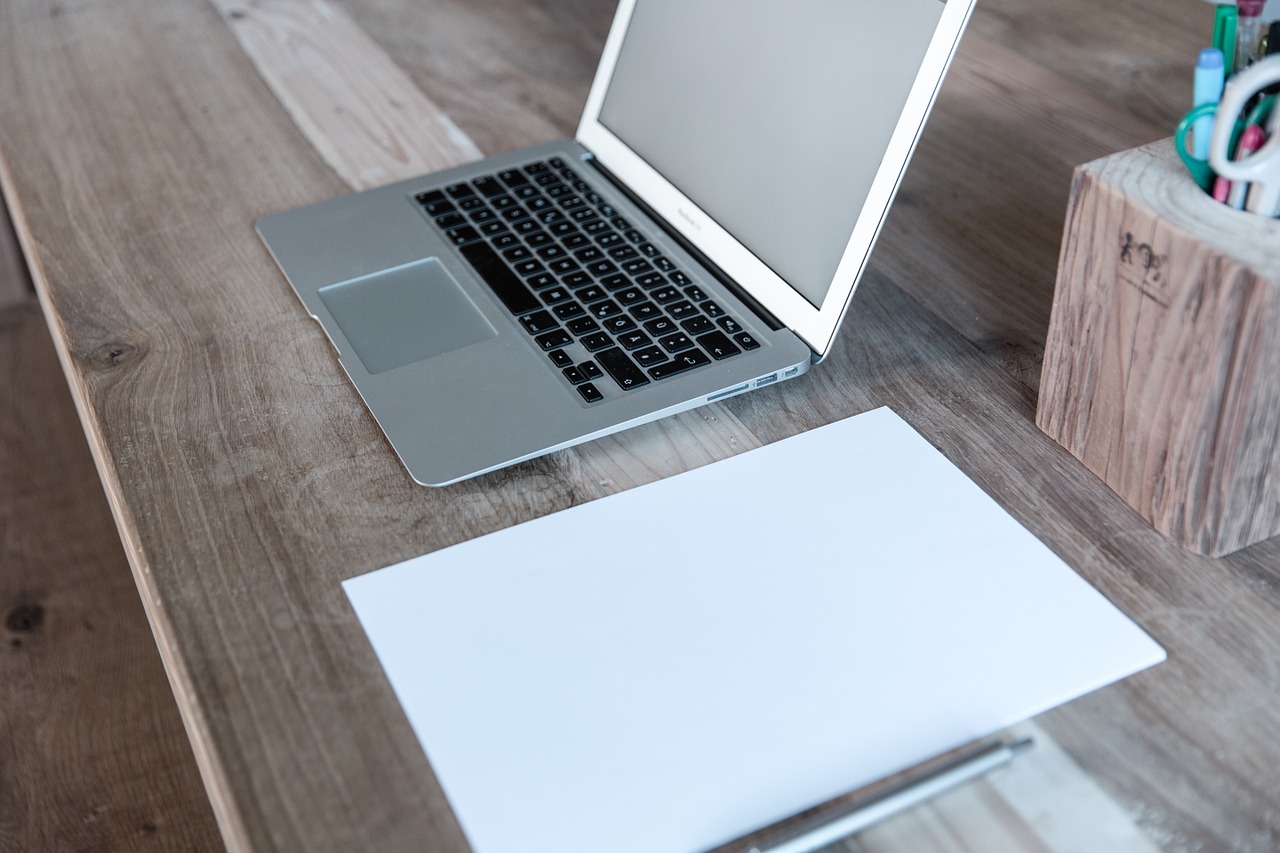 At least not when you are writing. The Backspace key is supposed to be used when you are editing your piece, and not when you are writing it. Those are two separate processes, and if you don't separate them your productivity as a writer will be terrible.
If you work online you know that content is the corner stone of any blog or website. The more unique and useful content you publish, the better. In fact even Google likes that. The more content you put on your website, the higher the trust Google will have on it.
The question then becomes: how can you increase your productivity as a writer so that you can write more content (without compromising the quality, obviously). One trick most people don't use is to separate the writing and the editing processes.
Most people write like these: they write a couple of words, re-read what they just wrote, think about it, delete one word, and then proceed to finish the sentence. As you can see, the process is very inefficient, because you are doing many things at the same time.
A much better approach is to separate the two things. First you'll write. During this phase your goal is to simply put words down. You shouldn't care if they make sense, or if they are grammatically correct. You should just write the words down.
Once you are done writing, then you'll pass to the editing phase, and that's when you revise the sentences, to see whether or not they make sense, to fix the spelling and grammatical mistakes and so on.
By focusing on each phase separately you'll be able to drastically improve your efficiency on both.
The problem is that entering into a pure "writing state" is difficult. Most of us have the habit of writing and editing at the same time, and habits, as you probably know, are hard to drop.
There are two tricks you can use to achieve this: the first one if to commit to never use the backspace. When on the writing phase you'll never delete anything, you'll just write new words. You can only go forward, not backward. I don't care if what you just wrote makes no sense, you go forward no matter what, as you'll have time to fix it on the editing phase.
Another trick, slightly more drastic, is to not look at what you are writing at all. You can look at the keyboard, for instance, or if you are stubborn you can turn your monitor off. Once you are done writing you turn it back on and proceed to the editing phase.
If you don't believe me give it a try. Use either of these methods and check whether or not your writing productivity will increase.
Now let me turn the monitor back on to see whether or not I made some spelling mistakes…
Browse all articles on the Writing Content category
21 Responses to "Never Hit the Backspace"
Bilal Malik

Lol. Your second trick is funny 😀 but this is better for stubborn or obdurate people. I've also a habit to edit my content while writing but I didn't notice that it is a bad habit or not. Anyways a nice and interesting article. I've enjoyed it and I'll also try to adopt "Never hit the backspace" habit while writing.

David

This is all good advice, Daniel–especially never to "hit the backspace–given that so much blog traffic comes from search engines which can find terms but not examine quality. I do wonder, though, if what you've shown with this admittedly useful advice is a bit of a problem with blogging, or a reason, at least, that it's not always as good as it should be. Thanks for keeping us honest!

Chadwin

Great advice i used to do it very often and it messed up my train of thought so much so that i missed important points cause i couldn't remember what i was going to write.

if you like me and write on the fly its best practice to leave the editing for after the writting

Joseph Anzai

I love this idea. In fact, I have already hit the backspace 3 times and I am only writing a comment. Oops 6 times now. My typing is atrocious.

I will give this try.

Johnw

Hey Danial, I am fully agree with you. I would just say that if we want to maintain the quality of content than never ever try to hit backspace while writing. Just keep writing whatever in your mind.

Ferb

When you have an idea first in your mind you really don't have to use the backspace 10 times in a idea, so It's really important to have an idea then write it. Love this post.

Karen Davidson

I think it was a nice clue. This was a big trouble for me.I never hit backspace after this comment.

Jignesh Shah

Hey Daniel, this is totally different concept for me, I have never heard like this before. After reading your article I have tried it, but after one or two sentences my fingers automatically appears on Backspace, well I am trying to follow this in entire article. Thanks for the unique article.

Akansh Gulati

I have tried this today after reading your post. Earlier it took me 2 hours to write a how to article but now in 1.5 hour I have completed another article . Thanks for actually showing me my mistake.

Manish

Dear Daniel, while writing I follow both the methods, one of writing first & then reading it and editing it, next writing few lines, editing them n then move forward…
But what I find is that when I adopt the first method my content is more unique & fresh to read….A better reading flow is developed by that method..

Anita

This is something I have been working at getting better with but still catch myself editing as I go on occasion. Thanks for the writing tip, Daniel.

Andrea Cannavina

In working with attorneys for 20+ years I have often recommended they separate the time between the first draft and the revisions to it.

To do so, however, I recommend they dictate the first draft so they:

(a) get it done much faster (talking is up to 7x faster than typing – even for good keyboardists);

(b) can't self edit;

(c) let time go by between their first thoughts and the time they begin to edit <-or what I like to call "ruminate". 🙂

It also appears to help if they print out their first draft and hand write the changes on the paper – something about it being non-digital makes the process work differently. After editing with pen – either they go in to the original document and make the changes (and ONLY the changes – not more self edit); or their assistant does.

So, if you are having a hard time NOT touching the backspace – perhaps you should consider learning how to dictate and see if that doesn't help you to stop the self-edit as you write cycle.

Email me if you'd like a copy of my book: Dictation 101 <-its written for lawyers but happy to share!

Amrik Virdi

Great write up. I'll try not to hit the backspace key in the middle of my writing.

But when you think you have completed your article, you can proof read, proof read again, and again, and again. Don't even think it is ready til you have a hard copy proofed!"

prakash

This is a great tip. Thanks for sharing !

Never hit the backspace ":)

Moinul

Great post. It is most important for a blogger. Unique post is real post. This article is valuable. anybody can know about unique post read this. Thanks for admin.

Miriam

Great advice, Daniel! I do this on a sentence or two but not on an entire article. I will definitely give it a try as I was going back and forth just writing this comment! =(

Philip V. Arel

Hi Daniel,
Thanks for sharing yet another bunch of very useful tips for the fellow bloggers.keep inform.
Best Regards

Angeline M

This is a great tip. Not sure I could turn off the monitor, though. But I love the idea of just getting the words down first.

Beth

Thank you for sharing this! Huge problem for me! I am going to commit to not hitting the backspace again – right after I submit this comment!

Wayne Stiles

Daniel, I agree. I've discovered that the spelling and grammar check features act like stop lights to my writing. During the writing stage, it's helpful to turn off that feature until it's time to edit.

Michael P.

Nice post Daniel. I have read somewhere that when a writer is writing his first draft, that's the time when he's mostly using his unconscious mind, which is more automatic.

After that, when it's time to revise and edit, that's the time when a writer shifts to using his conscious mind mostly. Editing for spelling, punctuation, and grammar mistakes require conscious attention. Although a skilled writer can identify those mistakes intuitively.
Comments are closed.