My Experience with Google on 2012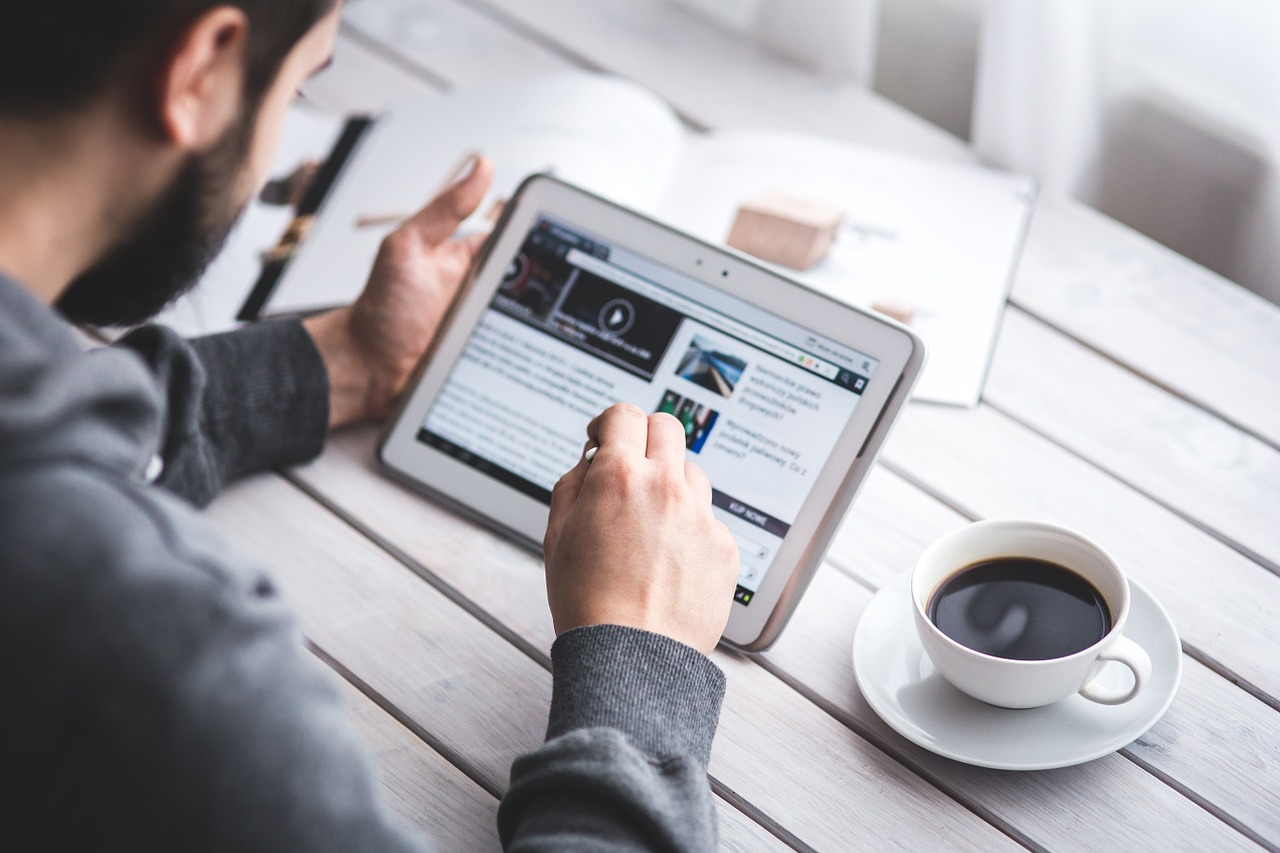 This is a guest post by Dipendra Pokharel. If you want to guest post on this blog, check out the guidelines here.
Google: like it or not, you can't live without it. This is true for everyday people, and for webmasters and bloggers even more. In this post I'll talk about some changes I noticed in the search engine in 2012.
This year I made 3 new blogs on WordPress. All three were top level domains while they were on different nich. The niches were productivity, games and careers.
I built an almost equal amount of backlinks for the first two sites, which means I spend equal time promoting them. As for content updates, one of the sites were updated more frequently than the others.
On the third site I didn't spend much time building links, and instead I focused on social media promotion, including Google +, Facebook , Twitter , etc. I was both building a profile for my site and getting mentions from other people.
The result was interesting, as I found that search traffic on the site that was promoted via social media was higher if compared to my other two blogs. What I found using Google Webmaster Tools was that my blog had many +1 on search results, and this was improving my search rankings. In other words, the +1 widget and Google+ mentions can really help your site these days.
Another thing I learned in 2012 was that effective linkbuilding is much more about relevancy now. You may build links from any source you want, but only the relevant ones will actually have a value on your search rankings.
Many people also say that getting links from bad websites may cause you to get penalized by Google, but I am not so sure about this. Obviously I don't recommend, but I don't think you need to worry so much. If Google would have penalized the one that has links from bad sites, I would start building links from bad neighbor to my competitor's site. This would break the model.
Conclucion
Backlinks and content still represent the backbone of any SEO strategy, but I think we are starting to see some niche changes. First of all social media is being take more in consideration by search engines, so make sure your content can be easily shared. Second, +1s and shares on Google+ are particularly useful, so don't neglect that.
Dipendra Pokharel blogs at DipIncome.com
Browse all articles on the SEO category
20 Responses to "My Experience with Google on 2012"
Mathew Day

Enjoyed reading your insightful post. I need to start getting into this Google+, asap, really can see the potential. But still don't know if it's going to last.

One thing I learned about Google this year is that on-page SEO is just or more important than the actual backlinks themselves.

Go figure.

Dan

It doesn't matter if we like Google+ or not, it's here & they're downright force feeding it to us. Much like Facebook & Twitter, except this time it's the Google Goliath.

suraj

Old linking methods are not useful these days. But social networking like digg and google plus is very useful for better ranking.

Chori

That part about +1 it's what I noticed a few weeks ago, google is taken very important all of mentions and sheared in Google+.

Sune Swanepoel

Google is definitely very important to always keep in mind when you have your own website. As long as you keep Google happy, and try to use all the tools they give you, your site will probably do very good… Without Google, one's site would be absolutely worthless.

Movie Film Cool :)

First of all, there's a spelling mistake; it's "Conclusion" not "Conclucion".

Second of all, the comparison of the sites is a bit irrelevant. We are talking about so different niches here –

Games (popular among teens who simply adore social sites and tend to share a lot),

Productivity and Career (personally have no experience in this field, so I have nothing to add).

Plus, it would be really great to know which one got the most out of Google. My guess is still Games, though 😀

Web Marketing Tips

There are no doubts that social media is playing an important role in search engine rankings.

But to decide which extent is also an important point. Along with that whether google is giving importance to all profiles or more importance to aged one ?

Any thought on that Mr. Dipendra ?

William Francisco

It is currently increasingly essential for companies to invest in social media marketing with regards to marketing their products or services as well as for getting in touch with clients. Eventually, companies cannot manage in not using social media for marketing. Nice article, thanks for sharing mate!

jeff

Google's business is in providing a great search experience for its users.

And social media and plus 1 google are tools to measure the readers response to the site.

It seems to make sense to me that google is migrating to those metrics.

Aterall, it so easy to build a backlink using SEOLink Vine or UAW or the like.

But it is more challenging to get more tweets and +1.

Incidentally, this article is tweeted 53 times already.
It is short but surely it is great! 🙂

Lisa

Interesting data that you shared- thanks! It will be interesting to see what Google does going forward. They seem to have more Panda updates and the updates come more quickly. If it's about quality that is a good thing. If it's about who is buying Google ads it will dis-service folks doing searches.

Kushal Biswas

Social Media Optimization is the new trend of SEO in 2012.

I am also not sure about the fact that Google would have penalized a site that has backlinks from bad sites.That means if I want to make my competitor's sites banned from Google then I just have to place their website links in a already banned site ?

Google +1 is of course a important factor in 2012

Yin

My experience is totally different. I have never found any visitor from google+ that clicks on ad or buys stuff from your niche site. I found that they are tech savvy and usually likes news from say – mashable, search engine land etc. But they don't tolerate blog post updates from other bloggers. I don't know but the type of environment of the people on G+ gives me this view. If you compare pinterest and g+, you'll find pinterest users more beneficial in terms of conversion.

Another thing is that rel=canonical isn't stopping spam results, there are people who managed to get into SERP using that method with fake profiles. So my experience is totally different from dipendra.

Naser @ Tech Blog

First Google launched buzz, which was not successful, then Google Plus, which tries to compete other Social Networking Sites.

Tams

So, if your site that was promoted mostly through social media was ranking better than the ones you promoted through back-linking this would leave me to believe that Google is either (A) deciding that they want to promote their own +1 and this is one way of making that happen, or (B) they are getting wise to the fact that someone who goes to several sites to leave comments and get back-links may not be the best source to get a higher ranking. or (C) Social media is just the biggest wave of the past decade and it's time to be on board or get out of the business.
As far as the relevant links, this goes along with another article I read that talked about the words used with links brought more value to the link than simply "click here." So, if your link to someone else's site said, "successful blog" then those would be the words Google used to related to that link and carry those as weight to that blog.
Interesting information to be pondered. Thanks for sharing your study.

Daniel

Some basic though, useful tips, Dipendra.

Not detracting from your knowledge base, though, both the " Google loves social media thing" and the "Relevant Links " are quite old news. Google rolled out it's Carved from stone set of search engine rules for websites and blogs, a while back.

The other point of regarding Google penalizing "bad links form bad Neighborhoods" Of course Google will eventually get around to taking action(Once the site is caught out) A lot of the bad link-Black hat style sites get away for awhile then get slapped.

Interesting you then have mentioned a common practice by a number of people(black hat) who "do" go and shove bad links on sites(competitors) just to make life difficult.

If as you say, people should not be overly concerned with bad links or linking to bad sites, then in all truth we have to content that there are really no rules to follow.

So it would then be a case of " open slather – Carte Blanche – Anything Goes" as far as establishing or blogs and websites is concerned.

Grant

I'm sorry but I fail to see how you can possibly come to the conclusions you have. You write as if it's nearing the end of 2012…"I'll talk about some changes I noticed in the search engine in 2012″

2012 has just begun and the examples you give are of new blogs which are meaningless when we all know it takes a good 6 months for a new blog to settle into it's own. As well the blogs I am assuming are on different subjects which also skew your results.

"Another thing I learned in 2012 was that effective linkbuilding is much more about relevancy now. You may build links from any source you want, but only the relevant ones will actually have a value on your search rankings."

Unless you work for Google there is no possible way you could even hypothesize this. Unfortunately this is the regurgitated standard response along with " write more than 500 words" and many other made up suppositions.

"+1s and shares on Google+ are particularly useful, so don't neglect that"

It's amazing that people are still buying into this junk. Google + has been a tremendous failure much like Google buzz before it. It's awkward, not relevant and not a social standard that anyone cares about except webmasters that think it will help them somehow.

Tushar@BloggersEthics

Google has brought some revolutionary changes this year and introduction of Google + has surely changed the way we people look the world, internet and social marketing

Slavko / Lifestyle Updated

Thanks for this article. It helps a lot. Especially for those of us who try to rank new sites higher. A post on SEO Moz was cantered around having links to many sites, the bigger part of them comments.
Through the analysis they came up with staggering conclusion. It showed that having many links even nofollow ones is helpful more than people thought.
Also what you say about the relevant sites and the ones who are outside of the niche is true too. Google probably came up with this myth just in order to avoid so much spam.

Will try Google+ and see how that goes.

Leif G.S. Notae

It is funny to read this because I hear the rumblings of so many people looking to Microsoft as the answer and Bing as the solution to the Google scourge. It is amusing how the more things change, the more they stay the same.

Good article, thanks for sharing this with us!

Technical Mag

Google wants to rule the world as we all know, therefore it came up with Google plus. Google plus started to fail miserably and now having a Google plus account and a lot of plus 1s is one of the best way to rank high. Business are forced to give in to Google plus to rank higher. It's a blackmail in my mind.
Comments are closed.