My 6-Week AdSense Course Launches Next Tuesday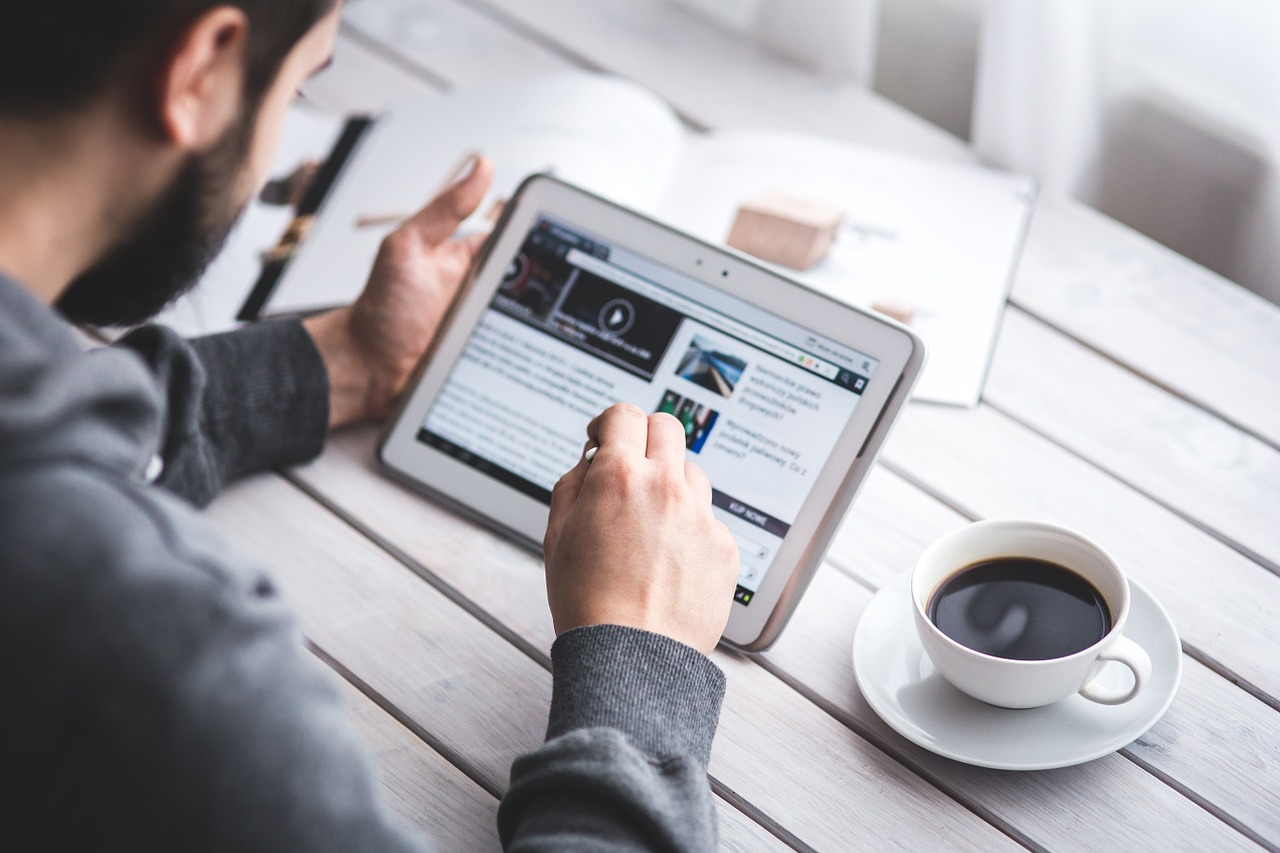 Last week I mentioned that over the past months I started relying more and more on Google AdSense as a source of income. That is mainly because I saw a lot of untapped potential there. In other words, I figured I probably could be making a lot more money than I was with AdSense.
I changed my promotion strategy on some websites, created a couple of new ones, tweaked my ad units around, and within some months I managed to double my earnings. I don't like to reveal exact numbers (cause it always sound like you are bragging), but my goal is make six figures with AdSense alone this year.
When people hear about making money with AdSense, though, they tend to think that it's something incredibly hard to achieve, or that you need a extremely popular website to make anything more than pocket change. The reality is quite different. Reaching an income level of $1,000 monthly AdSense, for instance, is not that hard if you know how to build and promote your websites, and how to optimize the ad units and placements.
That is why I decided to create an AdSense course. My goal is to share the stuff I learned along these years, and to help other people reach a good income level with Google AdSense, which I think is one of the best monetization strategies available.
One of the bonuses I'll include are interviews with people who are also making good money with AdSense. Below you'll find the answers to the introductory question, just to give you an idea of what is possible.
Question: On how many websites do you run Google AdSense today, and how much do you make monthly?
Clinton from Experienced People:
I probably have Adsense on about 20-30 sites. AdSense was my sole income for a while and I had multiple "Fedex" accounts (accounts earning more than $10K a month). To date I've earned a few million from Adsense, but at present I earn "just" a six figure sum from Adsense per year (because I diversified my income sources).
Jehzeel Laurente from Jehzlau Concepts:
Today, I have around 20 active websites with Google Adsense and I make a minimum of $7,500 monthly. Sometimes it reaches $10,000 USD monthly. And twice or thrice a year it exceeds $25,000 USD in just 1 month.
Flávio Fonseca Mariano from Enternauta:
AdSense is my main source of the income. I have 15 blogs in different levels. I also have some co-owned blogs, so I probably run AdSense on around 20 different sites. Last month I earned $7,000 in total.
Steve from Live Ambitions:
As of today I run Adsense ads on 2 websites mainly. This is not to say that I've not had more sites running Adsense, but many were sold when I received good offers. Currently I'm making around $3,000 per month with those two websites.
John Pope from All Touch Tablet:
Currently I run Adsense on around 5 websites. Monthly income from Adsense varies a lot at the end of each year (drops in January, to be precise), so the first half of the year is pretty slow for me. That being said I am still making $2,500 USD/month currently.
Ajeet Khurana from Techno Zeast:
A couple of years ago I came up with the "brainwave" that one-page exact-match-keyword domain name sites might be the way to go. That led me to create 400 odd sites; most of which I still have.

I make a few thousand dollars per month with AdSense, although 90% of that income comes from 5 or so larger sites.
Young Young from Free Nuts:
Currently I only run Google AdSense on the FreeNuts.com blog, but luckily things are going well over there. I can earn over $3000 on most months with that site.
Shabbir Bhimani from IMTips:
I have Adsense on 7 website currently, and I make around 2500 USD per month, which is quite a lot of money here in India.
I'll be explaining all the details about the course next Tuesday, so stay tuned.
Browse all articles on the Monetize category
19 Responses to "My 6-Week AdSense Course Launches Next Tuesday"
Tradedomain.in

Excellent!, but I still expect some discount. Already spent lot of behind adsense material
Can you?

Jack@moneyblogging

I learned a lot from your blog, and am very interested in this course. When is it available to register?

Esteban

I want to join the program too.. please send further details.

Thanks!

Tikyd

As you said, a thought I have had about adsense was that it required a lot of traffic to work.

This being, another one of my concern with adsense is that I wonder if driving traffic to a site that sells a product wouldn't be more profitable.

Ikenna @Blogmobilepro

Wow. How could these guys run 10s of websites? Guess the answer would be a part of the course..

Tech

Great!
Hey Daniel I too can fit in this list 🙂
My biggest income source is adsense, almost 95% and working on Adsense since 2006!!

Barbara LaBier

I'm very interested in your course on how to use Adsense.

Swamykant

Hi Daniel

Very interesting. Earning 1000 dollars via Adsense is not a big deal but achieving six figure value really is.

Wait for more information dude

Bob Burns

When will the course start. Any further details?

Thks, Bob

Isha Singh

Well my income from adsense is little slow. I need learn from the course. I am excited about it.

soscod

look interesting….need more info from you….

Daniel Scocco

@Cleber, for this first edition I wanna make the price as low as possible (which is basically a price that will make the time I'll spend creating the content worth my time).

I think this will be a single fee of $97per member.

Cleber Lusa

Surely it will not be free. Any information about prices and how it will work?

Caren with a "C"

Wow, I'm really interested in your upcoming course on Adsense. I have a few blogs and could really use the help on how to make Adsense work for me.

Ric Rat Fashion

wow,,its great,,,Thanks for sharing such an useful information on Adsense

Flyingcows Digital Blogger

Interesting, looking forward to it.

Helen Neely

I will be joining the course. Although I make some decent income with Adsense, I would like to learn more.

Graham Lutz

Holy Moly – I've had my google adsense account disabled due to indiscretions of youth…I can't even remember why it's disabled now.

Anyone know how to get the account back up? They tell me its permanent, but surely someone knows something I don't!

Ajeet

Nice to see myself figuring in the post above. Quite an eclectic mix of respondents. I have known Clinton for a while now. And he is real stand-up kind of guy. Hopefully, I will get to know the others eventually.
Comments are closed.