Multiple Bookmarks with OnlyWire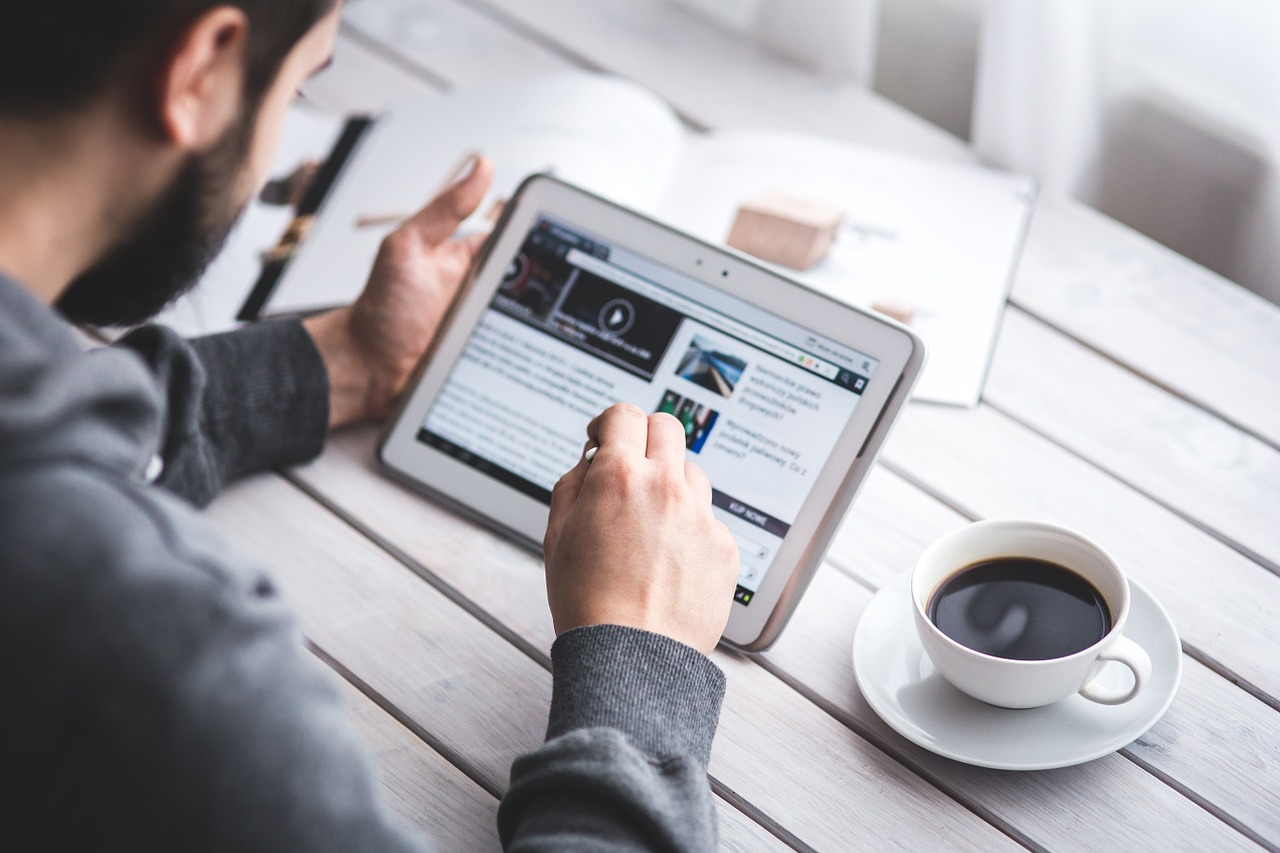 Social bookmarking sites represent an efficient way to increase the link popularity of your website and to receive some extra traffic. It would be cumbersome, however, if you needed to manually bookmark your posts on every single site out there.
OnlyWire is a web tool that will automatically save your posts on several bookmarking sites, including:
Backflip
Blue Dot
Blinklist
Delicious
Furl
Magnolia
Rawsugar
Shadows
Simpy
Spurl
Wink
You will need to create an account on those bookmarking sites before using the service. Once you do that just configure your OnlyWire account with the different users and passwords for each bookmarking site and that is it.
Browse all articles on the Web Tools category
19 Responses to "Multiple Bookmarks with OnlyWire"
Sam Freedom

You'd think, if having to create 20+ accounts so we can properly use Openwire, that there'd be a better explanation as to whether ONE account can work with MULTIPLE blogs.

Giovanni – Article Marketing Power

First:
you're free to use the username you want. I started with my first series of account and all the accounts are my own name.
Next:
You would better creat a set of accounts with the same (or almost the same) username based on the keyword you're targeting.
If your purpose is to brand a company, you can use the company name too.

Anyway, don't worry about that. Just don't feel lost. Do it anyway: you can create all the accounts you want. If you start out at least you will learn how to get it done and the next time it will take you half time.

About your question "when senind the blogs are you able to adjust how thy are sent?", I'm not sure I understood it. You can choose the tags to send with the bookmark. This is a very important feature of onlywire.

If your question was about someting else, write me back.

Don't worry and have fun

Lou

When setting up username and passwords do they all have to be the same? and if so what to do when some sites dont let you use the same user name? also is the user name should be your company name or can you use anyname and when senind the blogs are you able to adjust how thy are sent?

Im lost please help!

C. Gardner

I have the same problem like Giovani. Although service is free, it doesn't mean it has work occasionally…

Las Vegas DUI Lawyer

Maybe i'm a bit dense. I put the widget on my website. I only saw that info on the only wire page. I saw no where to input name and password to various social bookmarking places at all.

am i blind?

Giovanni

I am using onlywire, and it works well, except…
It always without any exception fails bookmarking on Facebook, Bibsonomy, Ask, BookmarkSync, My Web Yahoo.
I chacked all the accounts and they are correct.
Anybody encountering this kind of problem?

Rob

I've been using Onlywire for a few months now, seems to work fine all around. The only thing I run into once in a while is I have to manually submit some information on a few of the sites. All in all I save a ton of time building high ranking links to my articles…which after all is what it's all about.
Good article

Las Vegas DUI Lawyer

I was told to use onlywire via video instruction, however the person also said it was bad. I came here looking to see if there would be a good review weighing the pros and cons 🙁

Bang Kritikus

thanks for your info about onlywire

cashback shopping

might have to give this a go.. hope it works.

Steve from: Cheap Web Hosting Reports

I opened an Openwire account for a blog I have about cars and assumed I could use the same account for my other blogs too. But it seems that my Openwire account is only able to handle that one car blog based on the 'car' tags I see listed in my account. Obviously that won't work for my other blogs that don't have tags related to cars.

So the two questions I have are…

1) Do I have to set up a totally separate Openwire account for each of my blogs? You know, 5 blogs equals 5 separate Openwire accounts??

2) And if so, does that also mean that I have to set up ANOTHER different account for each blog with all the places (Simpy, Facebook, Spurl, etc.) that Openwire notifies?

Thank you very much!

Moglie | affiliateways101.com

Hi
I too can't seem to figure this out. I have the button on my web site, but yesterday I got about 6-7 emails from them, telling me my account had been disabled until I install the button.
Well when I go to my website through IE, it is on there, so I honestly don't know what they mean..
If some one does, feel free to let me know, please.

Susanne

Offshoreinsiders.com

It's hit or miss for me, but all in all not that bad.

Tara

I haven't had much luck with onlywire either. I never heard of the other one you mentioned. Think I will check that one out! 🙂

fmjrey

My advice is to stay away from onlywire. I've been using it for a year, and this is the second times it fails silently on me with Simpy, leaving me to manually adjust the missing links (very tedious) I've created for more than 3 weeks.
Emailed them, no answer and no fix after a week.

Silent failure + silent support = stay away from them!!!

robert

hi all.

bill

Hey Daniel,

I guess I'll have to chalk it upto user [my] error and give it another go.

Thanks,

Daniel

bill, I have used OnlyWire for the past 6 months, and it works fine. On the beginning I would bookmark all my posts, now I do it once in a while.

As far as online tools go this is my favorite service. There is a software called Delicioso that does the same thing. I will write about it next week.

bill

I've tried using OnlyWire a few times but haven't had much luck. It seemed as though the posts almost never got submitted.

The accounts appeared to be setup properly but after submitting the posts no entries were listed under each account.

Maybe it was just user error but I'm curious, has anyone had better luck with OnlyWire?

P.S. If you're going to use OnlyWire be sure not to use your primary accounts with the bookmarking services. Putting all your passwords to all your bookmarking accounts in one place is a bit scary.
Comments are closed.