Managing Guest Post Submissions Efficiently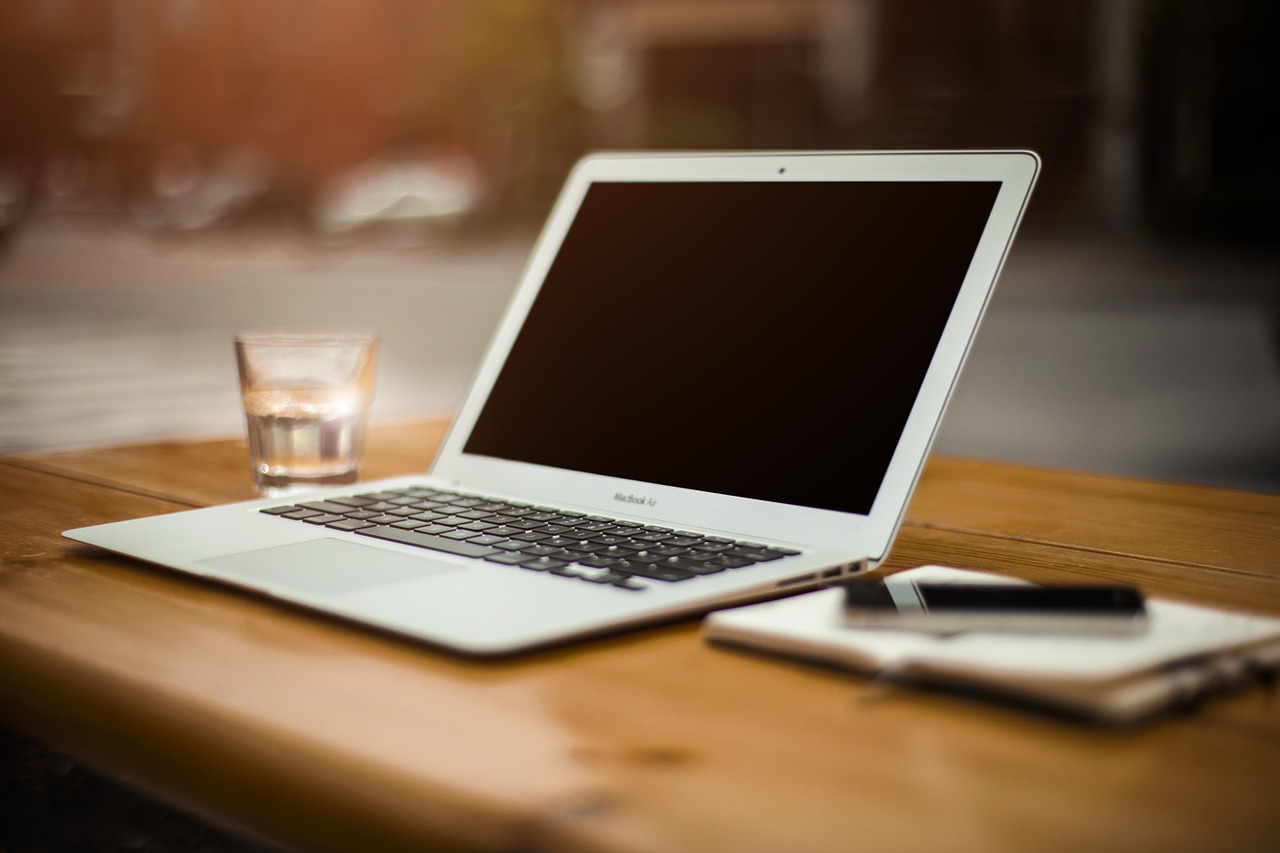 If you started applying the trick I mentioned on this post, I am sure you are already receiving more guest post submissions.
As your blog grows, however, you might start getting more submissions than you can handle. I receive 3-4 submissions per week, and I have seem blogs out there getting over 10 submissions weekly! The problem with this is that you might start messing things up.
For example, I used to accept some submissions and then I would forget to actually publish them. Sometimes I liked the guest post but would forget to reply to the author stating that and so on.
What I learned, therefore, is that you need a basic system to manage the guest post submissions. Here is the one I developed for this blog:
I fixed the frequency of guest posts that I would publish on the blog: 1 per week.
I fixed the day of the week when guest posts should be published: Wednesday.
I developed the habit of replying to submissions as soon as possible, either accepting or denying them.
If I accepted a guest post, I tell the blogger the exact date when I can publish it. If he agrees, I then immediately upload the post to WordPress and use the "Schedule" feature to automatically publish it on the right day.
As new submissions keep coming I just keep adding the accepted ones to the queue.
This system made it much easier to manage the submission. At one point I had over 10 posts queued, but adding new ones was easy.
You can still mess things up if you don't keep up with the right dates, but it is certainly better than having no system at all.
That is what I use though, and I am sure there are other methods and tricks out there. Do you have any of them to share? How do you manage guest post submissions on your blog?
Browse all articles on the Writing Content category
29 Responses to "Managing Guest Post Submissions Efficiently"
Lynn Bruines

Thank you Daniel for sharing! My website is a platform for writers and has over 30 writers on the day of launch (yesterday). There will be unlimited number of guestbloggers accepted on the site.
The system that I use is from WordPress. Everyone can register (as a subscriber) and once they fill out their entire profile, they become a contributor. They can manage their own articles, but I am the only one scheduling and publishing the articles. There are quite a few plugins that help me manage this. A detailed excel sheet helps do the trick too!
Your post is useful as it focuses on the importance of having a system. It doesn't matter how you manage, as long as you do :).

Internet Marketing Made Easy

This is a great post. We plan on using some of these techniques on our blog. While we only get a few submissions now, hopefully once we get more this will help keeping them manageable. Thanks Daniel.

scheng1

haha, the only way to really mess up is to schedule postings on 30 February!

Melvin

This is a pretty slick method Daniel and Im looking to implement the same because most of the times my problem is that I publish guest posts consecutively w/c obviously is not the proper way to do it.

Thanks

Laura Christianson
Janice @ Laxy Mama Fitness

What about using TODOMiniForms plugin for post submission? The submitter will then also format the post for you 🙂

vanae

Thanks sweetie. Found this helpful since I'm putting out open invitations for guest blogging!

Happy New Year dear!
Vanae

PC

We publish a lot of guest posts, and we get so many of them that we publish them as soon as they are finalized and ready to go. We avoid weekends so guest authors get good response.

Gabe | freebloghelp.com

Getting guest posts are great but giving guest posts is better for many bloggers. During the growth stage, promotion can't be underestimated. Delivering even a single guest post once a week can be extremely powerful. And often times, all it takes is a little repurposing of a pillar article that was already written.

Over time, by writing guest posts (and not even asking for one in return), you'll eventually start seeing offers and guest posts arriving in your inbox anyway. If, for instance, you delivered one guest post a week for an entire year, I'm guessing at least half of the 52 bloggers would return the gesture.

Steven Richardson

I've only just started applying your techniques so haven't had any results yet, but I'm sure I will soon. 🙂

Kenneth

I'm sure this will come in handy when I start accepting guest posts in the future.

poch

Your method is excellent enough so I can't suggest anything more.
I even think we should follow your method sir.

Nezine

"Schedule" is an useful feature. I had always wanted to look into it and had quite frankly forgotten about it. Thanks for reminding me.

Yes one can easily get distracted online so we need to plan out every single thing.

Thanks for the tips.

Daniel Scocco

@Eric C, my rejection rate is about 66,66%. In other words, I accept 1 post every 3 submissions or so.

What I look for in a guest post is unique and valuable content to my readers.

@Aminul, keep in mind I said I reply "as soon as possible." Sometimes, unfortunately, the "possible" becomes 1-2 weeks, because I get busy with other sides of my business. I am trying to fix that problem though.
So I am not ignoring your email. I just didn't have time to open it yet.

Jörgen Sundberg

I've just got going with Guest Posts and I think Wednesdays seem to work well. Thanks for the advice Daniel!

Jp Manching

Hi Daniel,

Nice tips. I actually tried guest posting just once and never tried again. I never thought that guest posting would have this frequency too.

I like how you organize your guest post frequency. Thanks for letting us know.

Jp Manching @ Beginners Blogging Guide

Chris Peterson

Amazing solution of managing guest post. I liked number1 & 2. If we are getting N numbers of guest post per day or week, to maintain them step 2 and one is necessary.

Dave

I started accepting contributors (regular and one-off's) a few months ago, and it's to the point where I'm managing about 8 posts from people besides me each week.

Regular contributors – they have Contributor access to my WordPress blog, and guidelines for posting. Requires me to review, edit, and schedule once they get the hang of it. I spend extra time on writers who aren't as experienced, or have poor punctuation.

Random contributors – I usually get back to them quickly to approve/mold their post ideas, and they then work on them and submit. Usually I get stuff scheduled within a few days, but always by Sunday for the week ahead. Then respond back with the permalink and date it goes live.

Fairly easy so far, but I don't have a lot of other projects going on at the same time. Hopefully there will be enough growth this year that I can promote a regular contributor to an assistant editor role. 🙂

Marianna Hayes

Very good advice. We love accepting guest posts, too, if they fit our niche. But haven't systemized it yet. Systems make our business run well, and this is a great micro-system that can take the hassle out of yet another routine activity. In fact, with a system in place, one could empower an assistant to pre-screen submissions and related correspondence to keep the system moving smoothly.

Chanda | BizDharma.com

Good planing Daniel. Most of us including me dont yet use the Schedule feature which we should definitely check out.
Also just accepting 1 post/week will have a good competition among the fellow guest bloggers

Chester

That's great techniques. This way, we would avoid overlooking some guest posts and would have an organized way of publishing them without having to keep track of the scheduled dates. WordPress is a lot of help.

Dana @ Blogging Update

Yeah — this tips surely can decrease miss guest posting significantly.

Tom | Build That List

That is a very nice system you have there Daniel! The bloggers who submit guest posts to you would really value knowing exactly when their post is going to go live.

Dave Doolin | Website In A Weekend

This procedure is precisely what I do.

I get a few guest posts coming in, but I also work hard at soliciting guest posts from people. This is a win/win.

Soliciting for guest posts is a bit of an art. Perhaps I'll write it up one day.

Dave

Great post, and thanks for the links to the previous posts. I hadn't thought of doing guest posts on my site, but what a great way to get free content (while helping out other bloggers too).

Aminul Islam Sajib

Hi Daniel,

Your system for managing guest posts for this blog is quite effective; but to me, it seems like you are not really following that. I point you at the third system, you said that you develop the habit of replying to submissions as soon as possible, either they are rejected or accepted.

But it has been over weeks (more than a week, for sure) since I had submitted a guest post, but you didn't make any reply. Also, I tried to draw your attention to the fact that you're not replying to my submission by emailing you twice and commenting on your posts, still you didn't see me. That leads me to think that you don't read all comments your readers spend time to write. Not even those left in new posts.

At the end, I feel you no more care single readers, as you have established yourself in the crowd and have got huge loyal followers.

To remind you, I had submitted two posts before that. They were rejected, as they didn't meet your thoughts although I believe they met the requirements. Is that why you're ignoring me this time?

Eric C

Two responses and a question:

1. This is an intermediate to advanced tip. For me personally, I'd love more submisisons, my blog just doesn't get them. Yet.

2. You followed all the steps with me save step #3 for my guest post. I hope it comes out well. I'm also working on a guest post or two for dailywritingtips.com.

3. What is your rejection rate like? What do you look at in a good guest post? Maybe a post on what factors you take into deciding a good guest post would interesting for both publishers and writers.

Bob Bessette

Hi Daniel.
I just started using your technique for gaining more guest posters and, in fact, I currently (today) have my first guest post featured on my blog. I think it is a great technique and am looking forward to having to manage multiple guest posts.
I certainly can understand why you have the volume of guest posters that you do on your blog. I'm sure all of your readers hope to have your problem in the future. 🙂
By the way, thanks for previously posting your technique for gaining more guest posts. I'm hoping it will pay off for me as well.

Best,
Bob

Henri

I'm sure this will come in handy when I start accepting guest posts in the future. I've already gotten a few requests but had to deny them because I want to cultivate my own voice first.

It's so easy to get distracted on the internet. I've started implementing a rule that I have to make a decision when I'm doing something, instead of clicking around and getting nothing done. So before I move to another task, I finish the one before me, works pretty well so far, but I'm flexible with it 😉
Comments are closed.