Managing Your Blogging Time When Family and Friends Don't Understand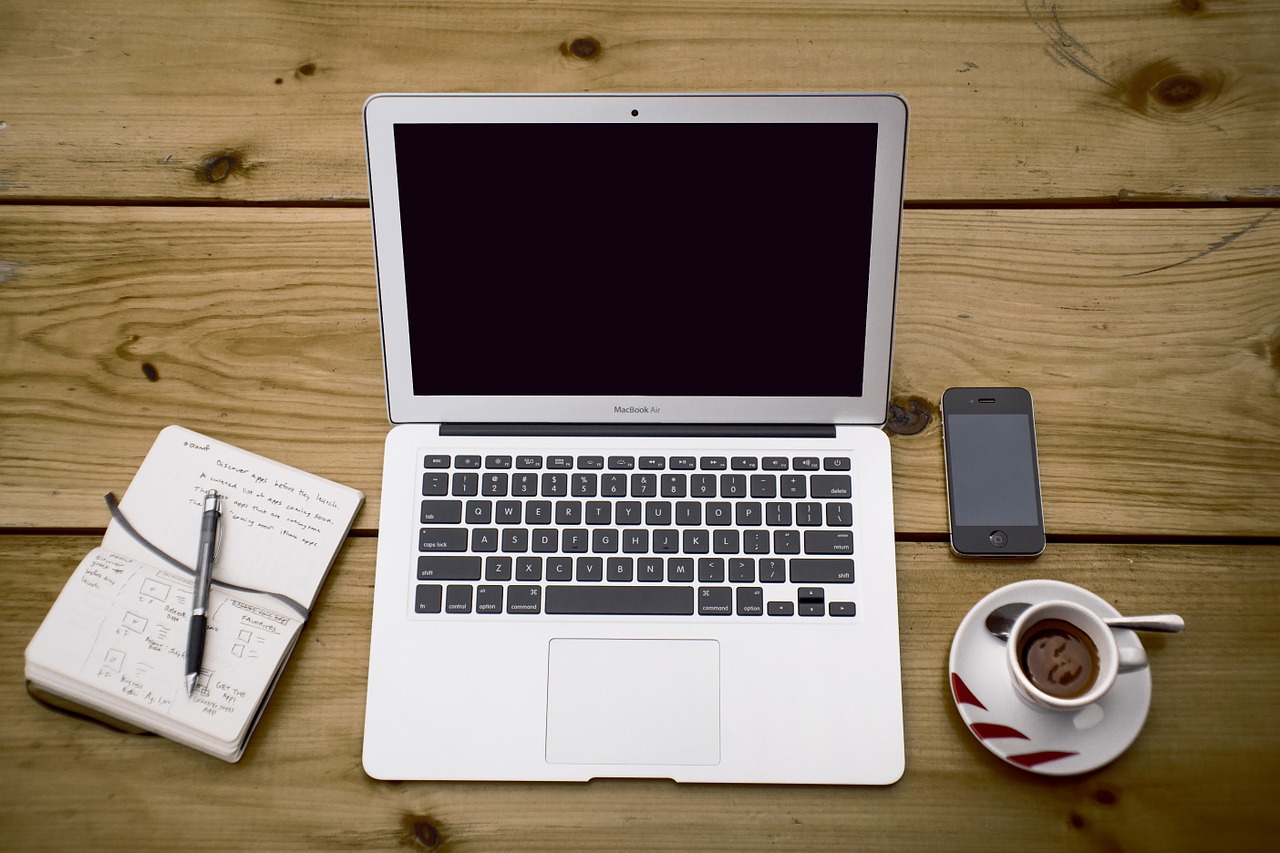 In the DailyBlogTips survey, one reader wrote, "It is difficult to deal with friends and family and to make them understand that I have working hours even though I work from home."
Is this a problem you have too?
It's one that a lot of bloggers face, especially in the early stages of their blogging career.
If you don't tackle this, it can be enough to stop you blogging altogether.
Not Everyone Will "Get" It
Some people in your life simply won't understand why you want to blog – at least, not straight away.
They might not see it as a legitimate way to build and run your own business.
They might think that regular employment is better or easier.
They might even be a bit envious of your ambition and dedication.
Even when people have a vague understanding, they might not realise how much time you'll need to invest in building a successful blog. Perhaps they think your blog is just an online diary where you write about your day – not the foundation of a business.
So one of the best things you can do is…
Treat Your Blog as a Business
If you don't take your blogging seriously, you can't expect other people to. Ideally, you should:
Stick to your working hours. If you say you're going to be busy blogging from 9am til 12 noon, work! Don't stop at 9.30am and watch daytime TV.
Be business-like. For instance, if you intend to make money from your blog, have a clear plan about how you're going to do that.
Track important metrics, such as cashflow. Once your blog starts making money, track how much you're getting month after month. You can show this to family and friends to explain how your blog is growing.
When the people around you see that blogging is more than a passing whim, they'll be much more likely to take it seriously.
Quick Fixes
If you're really struggling to get people to respect your time, try these:
Get out of the house to blog. Your spouse / roomie / mom can't bother you if you're in a coffee shop writing.
Go in a different room. If you can't escape the house, at least find a quiet corner – perhaps working in your bedroom rather than in the living room.
Wear headphones. People are much less likely to interrupt for a chat if you've got headphones on. (You can even crank the music up so loud that you can't hear them if they do!)
Work in short bursts. You don't need to blog all evening, every evening. How about working on a post from 6pm – 7pm then having dinner and watching a bit of TV with your partner, before doing another quick burst of work from 9pm – 9.30pm?
Do you struggle to get people to respect your working hours – or is this a problem you've successfully overcome? Let us know your experiences in the comments!
Browse all articles on the General category
21 Responses to "Managing Your Blogging Time When Family and Friends Don't Understand"
Ding Yang

Get your family to support with your blogging is difficult.It seems that you are doing a mysterious thing,especially when you just start blogging,you can not earn a dime from blogging.They will be thinking you are just waste time,even you have to put more time to persuade them to support than blogging.

Philos

And sometimes when you keep explaining to them what you do and it seems like they don't want to understand what you are telling them, you can give them a tour of your dashboard, article writing process, how you go about creating free ebooks, graphics etc.

Nandu

I started to work from home around 12 years back after an illness and hospitalization. My father understands what I'm doing.

In my community, marriage proposals will automatically come once buys are settled with a job after education. In my case, nothing came.

faisal

Get your family to guest author, they will understand then.

Thomas

This is the post the people like me or maybe everyone else needing it would need. Simply written and hit to the point.

I am kinda tired hearing how my mom calling me crazy when I give up my daily job just to seek an opportunity in the internet world and this post from this day going forward will work as my new talisman. I believe someday I can prove everyone wrong.

Thank you for the kind advices.

Shyam Chathuranga

I also had that problem when I first started to make money online. My family said, "Don't do useless things". I didn't stop and continued until I make the 1st real Withdrawal from Payoneer.

Just after I showed them this is real and useful thing, They started to trust me and not to disturb me like the way they did in the past.

So I think this problem can be solved easily by showing your Internet Achievements and specially Payment Proofs 😀

Best Wishes,
Shyam Chathuranga

Bimakuru

my girlfriend complains when I spend a lot of time to blog 😛

thanks for this blogging tips 🙂

Ali Luke

Thanks everyone for your great comments! It's a shame that this is a problem lots of bloggers have, but hopefully it helps to know that other DBT readers are in the same situation!

@Ryan — That's fantastic that your fiance and most people in your life are supportive. My husband has been really encouraging right from my early days of blogging, and I honestly couldn't've done it without him.

@Scott — Hope the quick fixes help! I'm lucky that my daughter is only 7 months … she doesn't mind me sitting in my office typing. We've had to give her an old keyboard to play with, though, because she's fascinated by mine!

@LuAnn — I met my husband online too — about 10 years ago now. 🙂 We quite often email or Facebook one another rather than going upstairs / downstairs and interrupting! (He's a part-time student so both of us are used to working at home.)

@Caren — I've been blogging full time for five and a half years now and my extended family still don't really get it! They're all pleased I'm doing something I enjoy, though. 🙂 It's good your husband understands a bit better.

@Shahzad, @Sohil and @Istiak — looks like we have a few late night blogging fans here. 🙂

Ujjwal Blogger

One of the best thing is managing time for blog, you have shared almost all tips regarding this.

I will definitely use your blog tips to keep blogging.

Bye the Way Thanks.

jam

it's very difficult to deal with my family. i start blog all days and my family says i'm crazy :(. By the way, Nice post

Istiak Rayhan

I am also struggling on this. Though I was able to convince my family about blogging, but it is really tough to convince friends about blogging.

That's why I prefer blogging on late night. However, love your all tips.

Thanks for sharing.

Sohil Memon

Undoubtedly, blogging requires time and if we are giving space to blogging then on the other side we are going away from our family! Rather than day, I love to blog at night when everybody is just snuffing and dreaming their ways!

mohin

blogging is a important important matters online. this article is most valuable for a blogger. managing blog that anybody understand it. without understanding blog anyone develop his ideas. So blog should be easy and valuable. thank you for your performance.

Shahzad Saeed

I am a fan of late night blogging so that I would be free from those people.

However I could not work in short bursts as Ali said because I may lost my focus on every intervals.
Thanks for sharing your tips Ali

Kapitan

this is really very timely for me. i took a leave one week from now for two months to have enough time for blogging. if it works well, ill resign, if not, i still have a job. it's a little difficult tough as i already have a daughter. but this is something i nee to do because i cant see our future to a underpaid job. wish me luck!

Caren Gittleman

Boy did I ever love this!!!!
My extended family still doesn't understand (and I just hit my 4 year blogoversary mark!) that we CAN and DO make money from this. I am coming off my best year ever…not as much money as a full time job but it has finally reached enough for "part time" job status!
My husband understands a "tad" better……
I do sometimes go into my "office"…but often I work from the kitchen table which I must stop.
I forgot the idea of blogging from a coffee shop to get away, and I think I might just start to do that occasionally.
Great tips!

LuAnn Braley

Hubby and I met back in the early days (anyone remember the green or amber letters on a black screen?), so if we absolutely have to talk from his desk to mine, we IM or email! *lol* It's the rest of the adult world that has issues with us working and studying the way we do. I appreciate the pointers on how to present ourselves more professionally. Thank you.

Scott Cofer

Awesome article, Ali! I can really relate to the topic …. my kids and my wife are always wondering why Dad is in the basement office for hours at a time … and what the heck he is doing.

I guess the best defense for the time spent is when you start realizing a profit, and sharing those numbers with your family as you suggested above.

Having said that, I also love the "Quick Fixes" you propose … going to use a few of those for sure!

Thanks so much,
Scott

Paul

Content is the king online. And I have to agree you have to treat your blog as a business. Thanks for the great read Ali.

John Liam

Great thoughts. It's true that most of the people don't get it why you need to blog if you work from home. That's an issue for anything you do not just blogging, if you have to work from home. Anyway your tips are useful
John

Ryan Biddulph

Hi Ali,

Thank goodness my fiancee lives the internet lifestyle with me. She is a prospering article reader so we are both on the same wavelength. Sometimes my family does not understand why I travel the world.

They think I should just do what I do from NJ, but what the heck kind of benefit is that? I work from wherever I want to and sacrificed 4 years of my life building my blog and gifting team because I wanted to wake up in Bali or Phuket, not NJ in The States.

Overall though most people in my life are supportive and saw how much time and energy I put into growing my blog and team. They get the drill. This is more than a real job; it required a life-time, life style commitment to make it work.

Thanks for sharing Ali.

Ryan
Comments are closed.