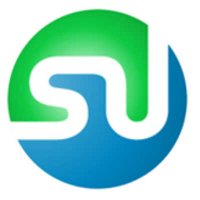 I created my Digg account back in 2005. During 2006 I also started using Stumble Upon, Reddit and Del.icio.us. Until a couple of months ago, however, I was taking mostly a passive role within these social bookmarking sites. I would visit them several times a day, but rarely I would take the time to submit the interesting stuff that I was finding on my browsing sessions.
This changed recently, when I realized that these communities would not work at all if everyone was to take such a passive role. I truly believe that social media is revolutionizing the way we communicate and work, so it was about time to contribute.
Long story short, I am now trying to be more active inside the social media sphere, and I thought it would be cool to write a post where all the readers could share their profiles and contacts. I browse around blogs and websites pretty much all day long, so if nothing else I will share with you the interesting stuff that I'll come across. Here you can find my Stumble Upon profile and my Digg account. If you use them just add me as a friend and I will be glad to reciprocate.
Also, feel free to post your contacts and profiles below on the comment section, so that other readers will be able to add you as a friend as well.