Let's Exchange Social Media Contacts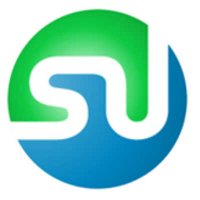 I created my Digg account back in 2005. During 2006 I also started using Stumble Upon, Reddit and Del.icio.us. Until a couple of months ago, however, I was taking mostly a passive role within these social bookmarking sites. I would visit them several times a day, but rarely I would take the time to submit the interesting stuff that I was finding on my browsing sessions.
This changed recently, when I realized that these communities would not work at all if everyone was to take such a passive role. I truly believe that social media is revolutionizing the way we communicate and work, so it was about time to contribute.
Long story short, I am now trying to be more active inside the social media sphere, and I thought it would be cool to write a post where all the readers could share their profiles and contacts. I browse around blogs and websites pretty much all day long, so if nothing else I will share with you the interesting stuff that I'll come across. Here you can find my Stumble Upon profile and my Digg account. If you use them just add me as a friend and I will be glad to reciprocate.
Also, feel free to post your contacts and profiles below on the comment section, so that other readers will be able to add you as a friend as well.
Browse all articles on the Promotion category
125 Responses to "Let's Exchange Social Media Contacts"
Luciano Passuello

Here are the two digital versions of myself:

StumbleUpon: http://lucianop.stumbleupon.com
Digg: http://digg.com/users/lucianop

Cheers!

Thorn
sir jorge
Mitch at Money News

http://xight.stumbleupon.com
http://digg.com/users/xight

Here are mine, I'm getting close to the 200 friend limit on stumble though, like about 6 spots left.

Gaurav Mishra
Karla ~ Looking Towards Heaven

OH, this makes my day! A couple of my friends and I were just talking about trying to get more out of Stumble! Perfect timing for this post!

My info:
Stumble: http://karpo4.stumbleupon.com/
Digg: http://digg.com/users/karpo1

Blessings,
K

Daniel

Added every one, keep them coming!

Ben
Muhammad Siyab

wow, daniel, you and i live in like the opposite ends of the world! You there in Brazil and me here in Karachi, Pakistan. Cool!

Alex Kay

Will add all of you later, here's my SU profile:

http://alex-k.stumbleupon.com/

Feel free to add me, I'll add you back!

Jon

Great idea. I've been reading for a while, and I'm happy to add you to my SU friends list.

my Stumble upon profile

Carla

As a relatively new blogger, I'm still getting the lay of the land. Your tips are helping a lot with that. Thanks! 🙂

I stumbled this article, and added you as a friend on Stumble and Digg.

Here's my profile info:

karyn

I love stumbleupon, but don't use Digg nearly as much. In any case, the post is a good reminder of the importance of social media. Thanks! I've added you as a friend.

Bradly

I really don't use Digg much but I do have a profile there. StumbleUpon is my favorite though.

Leslie Dow

Add me to the list as well…
http://del.icio.us/lesliedow
http://digg.com/users/lesliedow

Havent really used my stumbleupon account as much as delicious….

Shankar Ganesh
Mike

I like the point that for these services to be useful people need to be active in actually submitting good stuff to them.

I stumbled it.

Elena
Muhammad Siyab

well why should I be left behind!!

I've added you Daniel!

James Pegram

StumbleUpon rocks! Added you Daniel here's mine http://crazy4bass.stumbleupon.com

Armen

Guilty as charged!

I've been extremely passive in the social media sites, and it's probably why I haven't been overly successful with them.

Young

the more friends you have, the more successful you are.

Sharon Hurley Hall

I've added you – and my SU page is

Daniel

The comments were in moderation because they contained links.

Sumesh

I am not the first to comment, after all. Hmm….I believe you've got the WP Super Cache here, seeing as how the cache refreshed after my comment.

Daniel

OK added both of you guys as friends.

Daniel

Sumesh, the comments were against the article itself. It was not the original source of the content, it was just making reference to another article that was on Digg previously, that is why.

I contacted Digg by email to highlight the issue and they solved by removing the story.

Sumesh

OK, I guess I am the first one here. Here goes my accounts:

Digg profile
SU profile

And I find it queer that the Digg crowd has been a rogue and made poor comments against your article 'top 10 ubuntu games', since you're not the one who submitted it(and you shouldn't be 😉 ). And diggers may not always visit the pages, which explains the 36 diggs.

Mark Avey

Okay, to get the ball rolling, I've added you to my StumbleUpon and Digg friends list.

If anyone else wants to join in, you can find me at:

OldSailor

Hi Daniel,
So nice of you to remind everyone the importance of socializing in the blogosphere.
Comments are closed.