Is There Such a Thing as a Saturated Niche?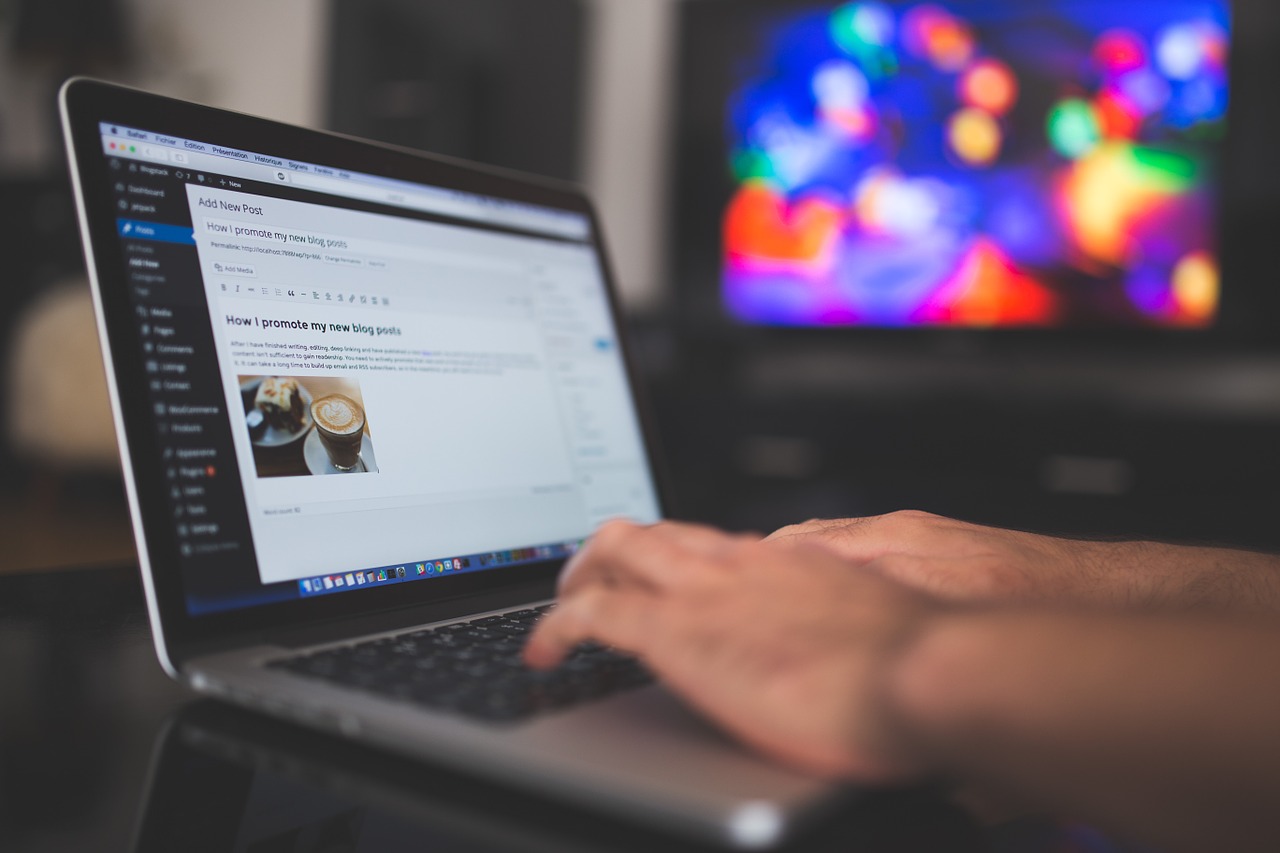 This is a guest post by Hendry Lee.
I bet you've heard this advice somewhere. Perhaps several times. Internet marketing experts almost always recommend you to avoid saturated niche as part of their teachings.
Their advice is to corner your own small but profitable niche. With little to no competition, you should be able to dominate the niche and make money by either selling advertising space on your blog / web site for advertisers who want to sell to this market, or sell your own product and service.
At a quick glance, this advice may perfectly make sense. However, it may come to your surprise that picking a small niche may not always be the right strategy. Worse of all you may find out later that it becomes one of the biggest lies that prevents you from getting the most out of your online business.
False Perception about Saturation
According to Merriam Webster Dictionary, saturation means:
"The supplying of a market with as much of a product as it will absorb."
Based on that definition, saturated niche as the dictionary refers to simply can't exist. Close to saturation is possible, but there can't ever be a saturated market.
In real life, especially in the era of long tail distribution, it is impossible that everyone buys from one or a handful of vendors. Customers could switch from one brand to another. They may also wait for new product to appear before buying.
Let's not forget there is always new customers who replace old customers too. As more people come online, presuming it is a growing niche, more customers become available to the market.
Finally, the same person often buys multiple items of the same product from two or more vendors.
Getting It Straight
When asked further, usually these marketers use the wrong word to describe what they mean. By saturation, they refer to a condition where there are a lot of competitions doing business in the same niche.
Satellite TV and credit card are just two examples of niches with a lot of competition. And here's the truth. Competition isn't equal to saturation.
When two or more businesses are trying to sell the same type of product to the same individual, they are competing. Competition isn't necessarily a bad thing though.
Oftentimes, competitions can only means one thing: there are more customers who are still in demand for the products. If no one else wants the product, and people are no longer making money from the niche, then competitions should not exist at all.
Your Competition, Your Partner
Here is a strategy, or mindset if you will, that applies especially well to certain type of online business. Actually this strategy works everywhere just that in other markets some people may think it is impossible. Lack of creativity, perhaps?
Competitions may as well be your best partners. Think about it for a moment. They spend money to generate traffic and leads. They build a list of prospects and customers. All of these customer profiles fit very well for your products and vice versa.
Business owners are only going to make more money if they just cross promote or do some type of partnership. After all, people rarely buy from one vendor only. People who are very fond of surfing often buy half a dozen, if not dozens, of surfboards, most likely from different brands.
By doing cross promotion, you will be able to generate revenue when your existing customers buy from others too. This purchase habit happens with or without you, so why not take advantage of it?
In other words, a partnership not only allows you to get customers faster, but also at a cost that is much lower than if you have to do it yourself.
What does this have to do with blogging and online business?
A lot. Let me elaborate.
Blogging in the "Saturated" Niche
One of the important metrics of a successful blog is traffic.
If you look at it from the search engine optimization perspective, an expert tells you to pick a less crowded niche because with that you will be able to climb the search engine ladder easier. With the right pick of long tail keywords, you may start getting into the first page of the search results within the first weeks, or even days.
At the same time, you are limiting the number of traffic you can possibly get from search engines. By no means you should target the broadest niche possible but you also want a topic with room to expand, perhaps for years.
Competitive niche usually has more keyword variations, although it may not always be so. It definitely will take longer time to rank for your most wanted keywords, but you can work from the bottom up — from those easier to rank, long tail keywords.
Everyone knows that links are very important for search rankings. If your blog contains high quality content, you are more likely to get people to link to your blog if there are more bloggers blogging the same topic. By getting links you can also speed up the ranking process for your keywords.
Making friends and getting links are easier if you know someone to network with.
And if you don't want to see if from the search engine perspective, plunging into a competitive niche also means more partners to promote your products. If you've ever struggled to find affiliates to promote your niche product, you should know what I mean.
Competitive niche usually means more and better products to choose from, more affiliate programs, more everything.
I could go on and on with examples but you get the idea.
Before You Dip a Toe into Shark-Infested Waters
Be prepared. Despite all the great reasons to play in a larger pond, it is not for everyone.
Unless you have a unique selling proposition, you should not try to compete with the sharks, or they will eat you for lunch.
On the other hand, if you have something valuable to contribute back to the niche, or if you have a tested product idea that will be accepted by the market, there is no reason why you can't conquer a share of the niche.
At the end of the day, if you have something interesting to offer, you are doing people a disservice by not taking the necessary steps to contribute.
It may take a lot of brainstorming and planning. You may have to play like the big fish but if you are ready then jump in.
Those sharks who are already dominating will thank you too because soon they will have another great partner to link to and promote. By nature, this process will push the less interesting products out of the market, which is what competition is all about.
Keep in mind that in order to make six or seven figure online, you don't have to dominate a niche, although it certainly sounds nice. You only need a small share of the pie.
No matter which path you choose, remember that it never is a good strategy to start a blog where you are the only one who blog about the topic. That usually means other than your spouse and mom, no one will read it.
Your turn. What do you think about this strategy? Are you a shark or a small fish? What's the reason you pick your niche? Let's start an interesting discussion.
Hendry Lee helps bloggers overcome strategic and technological challenges in starting and growing their blogs. He also writes about blogging at his blog Blog Tips for a Better Blog – Blog Building University. While you are there, download your free eBook and subscribe to his blogging e-course where he reveals his secret about blogging and content writing!
Browse all articles on the Strategy category
30 Responses to "Is There Such a Thing as a Saturated Niche?"
oyun hilesi

Entering a niche that has a alot of competition is not for the faint of heart. Remember,
it has many players for a reason!

Muzik dinle

I dont feel any niche is saturated..
As long as you have your own opinion and that too valuable ones..there is no saturation..

Joabng

This came at the perfect time. I was sitting here the other night just staring at the screen, stumped. It was as if my mind had completely shut down. Your post turned on a light for me. I guess I've got more ideas floating around that I realized.
Thanks for the tip

araç sorgulama

It's really a good post; I think a blog must have its own content and actual ideas of the owner 🙂

BlogMoneyMania

I am doing a blog about niche blogging which is saturated but I am learning quite a bit about it from writing posts & including videos.

I hope people learn a lot from my blog too just as I'm learning.

I love information & feel like there's never enough. Just enjoy & create a better blog!

Ken Jason

I was about to dump my website before I found this article. Even though it is a niche that I am very interested in, I feel that it is a very tough niche. As I was looking for a new "jack pot" niche, your article changed my mind. You got a point. I guess I should stick to my niche and change my approach. I've bookmarked your blog. Thanks

kraloyun

its a good posting..i have that point that your write here.thank you very much

dixiebelle

This is a very good article, and offers a lot of encouragement for people trying to find their niche.

Dinesh Mathia

Very thoughtful post. Once I started reading it, I couldn't stop till the end.

I don't know, but there is an over whelming opinion and advice about not getting into a crowded niche, and it makes a newcomer rethink many things and thus further causing delays in his project.

After reading Mr lee's opinion about being well prepared by planning and introducing something new to any niche,it doesn't seem to scary now, more than that it inspires one to try be a shark than a little fish!!

Daniel – Your blog – Its Always a pleasure to read!

Niche Traffic

Interesting post. Is there such a thing as a saturated niche? No but as you pointed out there are niches that are very competitive, probably as a result of profitability

I would still advice a newbie to go for less competitive niches to start with. Let them cut their teeth in these small niches. The lessons learned can them be applied when they go after … bigger fish shall we say

Tyrone

It's really a good post; I think a blog must have its own content and actual ideas of the owner 🙂

Juistin Brooke

Very profound explanation. Some may suggest that entering a saturated niche can give you real tough competition. But with enough knowledge and top notch quality work, there's no such thing as saturation. This will test your uncanny skills to dominate your target market.

Brett

I dont feel any niche is saturated.. As long as you have your own opinion and that too valuable ones..there is no saturation..

Rob Oakes

You raise some interesting points. However, while there are some blogs that are direct competitors (Gizmodo and Engadget come to mind), many of the commentary oriented blogs are actually in a great position to collaborate with the sharks.

Electronic media isn't like physical media, which is to say, that it never gets used up. Just because someone visits one site doesn't mean that they won't visit another. Thus, if you have something valuable to add to the conversation, then you should say it and try and get links. This can be done directly, but it can also be done by indirect means like posting thoughtful comments.

I've actually been experimenting with this on my own blog. I recently finished up a series of articles on the content versioning system called Subversion. While surfing the net, I noticed several other people were writing posts about Subversion as well. I placed comments on several sites and got several hundred visits from those comments. When commenting and writing the original comment, I simply tried to add what was already available; and it worked as great exposure.

Hendry Lee

Good to know that most of you think along the same line.

Tuesday, you offer a good approach to a competitive niche. Instead of aiming for the broader keyword right out of the gate, focus on the long tail keywords – or any untapped market – and grow from there.

steve wilton

Entering a niche that has a alot of competition is not for the faint of heart. Remember, it has many players for a reason! If you view the
market saturated, don't be intimidated. Study your competitors, steal
their campaigns and excite the market offering something different.

Eric Young

Really good post..same view here!

Rudolf

Very good point of view. 🙂 It is all about angle. How you spin it. If you put yourself authentically into it and are very passionate about the niche which leads to more quality content you will find your crowd, or tribe even in crowded niche..there will be people who will appreciate the uniqueness if you stick with it long enough.

Süper Loto

Saturated niche means the market is already tested and you no need to create or build the market or educate the market.

Cananito

This is a really good post, I've never tought about that partner stuff, actually, I tought quite the opposite, from now on I'll defenetly be networking and making partnerships.

Make Money Online

I think there is always room for a new site in a niche its all about quality and marketing. Sites eventually fall by lack of updating or being sold so new sites can cycle in just like life and death.

But if you don't have the experience to tackle a "saturated" niche then your are just going to fail eventually from lack of progress or success.

Its better to start small, gain experience and work your way up to playing with the big boys.

David Turnbull

Most people will copy the largest site in a saturated niche because they believe that to be the road to success. So avoid looking too much into those top sites and really just think about the type of content you would personally want that. Create that and you have a chance.

Tuesday

One major blogger I read about said that although he entered a niche with some major players already established, he never intended to compete with them for the top ranking. He found another angle that the top blogs didn't use and he has been happily receiving his own (bigger) share of readers ever since.

Chung Bey Luen

Saturated niche means the market is already tested and you no need to create or build the market or educate the market.

odtaa

The important factor is your unique selling point. In a blog that's your voice: your writing style, your authority, your contacts and even the reliability of the products you advertise or businesses you partner with.

There can't be a more saturated niche, apart from one, and my mother warned me about those type of ladies, than developing a website.

People come back to Daily Blog Tips as they like the pragmatic down to earth approach and the helpfulness of topics in the Q&A sections etc.

There is however, room for more if they are well written, well interestingly written and have something to say.

Zach Heller

This is a great post. It is important to note that you can still alter a service a bit and find a niche. Take a look at what the main competitors in an industry are doing and change one or two things. Many niches these days are discovered by accident, and created on the fly.

Just because a niche is saturated does not mean there is not room to succeed.

Melvin

to answer your question, yes there is a saturated niche but actually like what you said the bigger the market, the larger the reach, the better hopefully is the business…

Barbara Ling, Virtual Coach

I'm both a shark and a small fish, or perhaps, a wolf and a malamoose. It all depends upon which blog and which topic – there are some sites I maintain to make money, some sites I maintain just because I enjoy the topic, etc.

But you certainly are right – traffic is what will make or break niche marketing in a popular subject.

Data points, Barbara

joe comp

its a good posting..i have that point that your write here.thank you very much

SEO Tips

Great article and I agree with some of your points.

Looking for a niche with little competition in this day an age generally means that the niche doesn't convert that well, thus being why no one is in the niche however looking in to a saturated niche such as weight loss doesnt mean that your not going to earn any money from it.

Because the weight loss niche is so big there is usually a place for everyone.
Comments are closed.