Is There a Career in Blogging?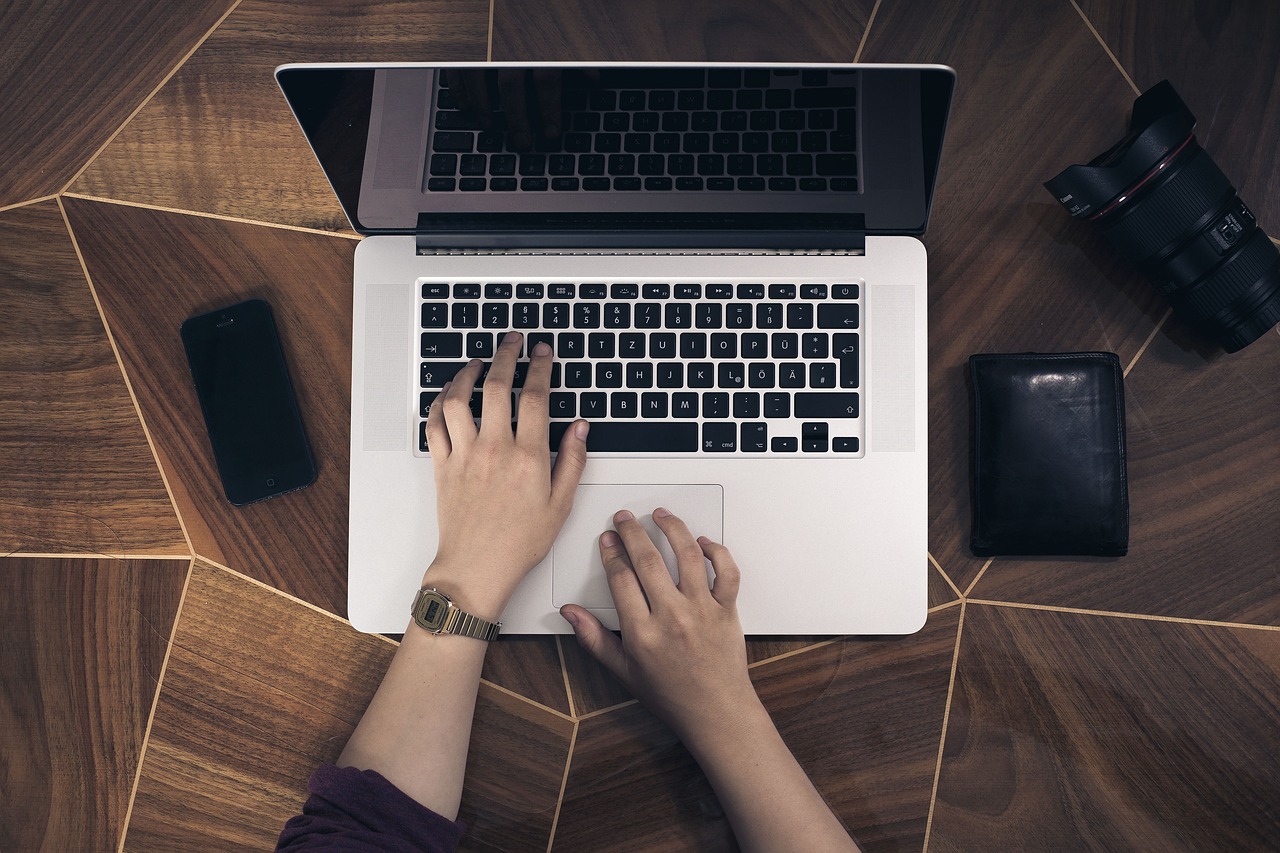 Many bloggers get started with high hopes for getting rid of their full-time job and earning a living from their blog. While it's certainly possible, a very small percentage of bloggers get to this point. For those who have been able to achieve pro blogger status, consistency and long-term focus is the key. A pro blogger didn't reach that status by giving up when there were a few months of slow growth or because they got tired of the pressure to always be producing new content.
If you are hoping to take your blog to a level that will financially support you and your family, what do you need to realize and what should you be focusing on?
Treat it Like a Business
I think a lot of bloggers expect to get financial results that they would get from any other type of business, but yet they approach their blog as a hobby. If you want to be able to blog full-time you must respect it as a legitimate business like any other.
If your blog is a business you will schedule your other activities around your work, not the other way around. Of course blogging part-time until you can reach this level will bring its own unique time constraints and challenges, but you should always schedule plenty of time to work on your blog. Don't just simply work on it when you have spare time and hope for big results.
Businesses are willing to invest in order to improve profitability. Bloggers obviously need to be willing to invest their time, but being willing to also invest some money can really improve your results. Many bloggers are always looking for the free options and not even open-minded to spending a little bit of money in order to be able to make even more money. If you are making money from your blog, dedicate some of that income to be reinvested back into your blog. Maybe you'll spend it on advertising, or maybe on a new blog theme. There are any number of things you can do to improve your blog if you are will to reinvest some of your income.
Develop Multiple Sources of Income
Many bloggers fall into the trap of assuming that all of their income will be generated by selling ads. While advertising can be a great source of income, you should never rely on that alone. You'll need to have an incredibly popular blog to ever earn a full-time income solely on advertising. Additionally, reliance on one form of income is less stable than if you have multiple sources.
If you're currently only producing income through ads, look for some affiliate programs that you can promote on your blog. If you're able to find the right affiliate products you can not only increase your income, but you can also help your readers by introducing them to some great products.
In addition to ads and affiliate programs, you may be able to make some money by selling premium content or by selling your own products. A great example of premium content can be found at PSDTuts, a Photoshop tutorial blog. They offer a premium subscription for $9 a month that gives subscribers the files that are used in the tutorials plus some exclusive content that is not available to all subscribers.
How Many Blogs Do You Need to Own?
Most bloggers that make a full-time income online have more than just one blog. For example, Daniel has a network that includes Daily Writing Tips and Daily Bits in addition to Daily Blog Tips. While having more blogs obviously involves more work, it also opens up the opportunity to make more money and it provides a bit more stability as you are not putting all of your eggs in one basket.
It's my opinion that you should focus on building one strong blog before adding others, but that is really just a matter of opinion. I think that having one popular blog will make it easier for you to launch other successful blogs, especially if they are covering similar topics.
An Alternate Possibility
Freelance blogging can also provide plenty of opportunities to make money with blogs. I kind of fell into freelance blogging without really trying, but I have found it to be a great source of income and exposure. There are an increasing number of blogs out there that are hiring writers, so opportunities are waiting to be found.
While I enjoy freelance blogging, I don't necessarily think it is a great long-term approach to pro blogging. Long-term you are better off being the one that owns the blog, but I have found freelancing to be a great way to make money while growing a blog of your own.
What You Will Need to Become a Pro Blogger
Dedication – Having a career as a blogger is work, and it requires being dedicated to success. There will always be struggles and temptations to give up along the way, but those who are cut out for pro blogging will push through those obstacles.
Some Time – Developing a money-making blog doesn't happen overnight. Most bloggers aren't in a position where they can quit their full-time job and just replace their income with their blog. If you're willing to take some time and make progress with consistent work, pro blogging is a possibility.
A Strong Network – Every successful blogger has surrounded themselves with a strong network of other bloggers. Be involved with others in your niche and make an effort to develop some solid friendships with others.
The Ability to Develop Content and Market a Blog – Pro bloggers aren't always the best writers out there, but they all have found ways to create content that draws attention and a response from readers. Additionally, being able to market that content is equally important.
The Ability to Run a Business – A money-making blog is very much a real and legitimate business. Several major blogs are really more like a business than a blog (example, TechCrunch, Mashable, ReadWriteWeb). If your business skills are lacking, this is an area that you may want to develop.
What's Your Experience?
Are you a blogger that hopes to earn a full-time income? Do you currently? What have you found to be important to making money with a blog?
Browse all articles on the Strategy category
37 Responses to "Is There a Career in Blogging?"
Pallavi

hi friends ,
i am new to the world of blogging .though i have no idea how tp start it all but i am interested to write some really good content and make my blog intersting as well as a bit of a source of income to atleast for a decent earning.Please help me to start it .sugesstions are invited .thanks
regards
Pallavi

Kristian Rodgers

Very informative article! Thankyou.

Wesley

Whoops, now who is pointing out mistakes?

I meant the link for, "mashable," is not working. HA!

Wesley

Just an F.Y.I., your Daily Bits link is not working near the bottom of your post — it appears that the problem is related to it only having, "ww," and not, "www," in the url of the hyperlink. Please delete this response once you have the problem corrected.

Thanks for writing — I enjoyed the post!

Bill

For most people building a reasonably successful blog will take time. After working on one of mine for more than 2.5 years, I'd made a relative pittance in ad revenues, but had established myself well enough in that field that it led to a worthwhile position writing for a similar site.

mark

Hey Steven – great post, and THANKS for linking to me. I find myself in the position right now of not trying to make a career in blogging, but rather, trying to use my blog to spur on some other entrepreneurial aspirations that I have.

Steven Snell

James,
I agree.

Deb,
I do some freelance blogging, and while it's definitely not a full-time income it is a nice addition to what I'm able to make in other ways.

Copes Flavio

Lanched my own blog nearly a year ago, now it's something integrated in my way of life since when I find something interesting in my field, I talk about it in the blog. And this happens often, almost every day now.
Nowadays I don't earn a single penny from it, but I had a few freelance gigs and a contract to write as a freelance blogger for a great blog. Without asking for it.
So, even if blogging will not turn to a career on its own, however it's a great medium to drive business right to your door.

Bilingual Blogger

Another alternative: Create a blog with a clever gimmick. Watch it go viral. Get $300,000 book contract three months later to turn blog into a book. That's what Christian Lander, creater of the Stuff White People Like blog did. And now he's laughing all the way to the bank.

Marty

I agree when you say to concentrate on developing one strong blog before adding more to your portfolio. I think the tips you list at the bottom of your article accurately summarize the requirements necessary to make money blogging. In my opinion, the two most important requirements of success besides great content are commitment and patience. Don't give up too soon.

Ali from TheOfficeDiet

Great post, Steven, thanks! I would definitely agree that freelance blogging is a nice way to both gain experience and a little bit of money whilst starting out; I've been lucky enough to find a couple of freelance jobs whilst trying to establish my own blog, "The Office Diet".

I'm also with you on approaching the blog as a business — but I think there's a danger of losing the fun or passion if that's the only aspect to it. Perhaps a "serious hobby", something you dedicate effort, time and potentially money to, would be another way to look at it?

Ali

Deb Ng

I think you're right. Very few bloggers earn enough to survive with their own blogs. As a blogger fore hire however, I earn more now than I did through my office job.

As with freelance writing it takes hard work and dedication to land enough clients and keep them happy. It can be done though – and plenty of us are doing it.

Etienne Teo

There is no need to own multiple blog to earn a comfortable income, focus and dive into the niche with more quality contents, that should do the trick unless are starting a new niche then you might want to consider starting up another blog but not neglecting your first initial blog.

tbowcut

Blogging as a hobby and to keep track of things I come across. My blog started as a personal reference, but I have been excited to see it be useful for others as well.

James Chartrand – Men with Pens

@ Steven – It's getting to be one of those 0.5% of blogs that can earn significant income that can be nearly impossible. I think it's important that bloggers realize that definitely won't happen overnight.

But it does happen. So does a Haley's Comet sighting 😉

@ Bilingual – The advantage is that while some blogs got in at the right time and become huge successes, whoever follows now gets to learn from their mistakes and their successes. We don't have to do as much trial and error to reach the goals they did. We may not achieve astounding success of their heights, but…

Steven Snell

Masked Millionaire,
I agree with you that nothing worthwhile is easy. Daniel has some good points about time commitments and that kind of stuff. I think he knows that pretty well from his experience.

Easton,
Thanks for adding focus. I agree with you.

James,
Having some of those other skills is definitely helpful. I think advertising revenue can be a bit more substantial than "pennies" though. You're right, for 99.5% of blogs it will never amount to a full-time income, but I think for those that treat a blog as a full-time job it can be a significant income source.

Bilingual Blogger

I totally agree with poster #4, James Chartrand, and his entire comment, especially the parts about networking and that blogging alone won't earn most people the real money.

I think the way things stand right now, the first-mover advantage rules. Those who got into the game first and staked out their territory are light years ahead of those who are just now trying to get a foothold. There are some sectors, (such as technology, politics, celebrity gossip, internet marketing), where building a successful, money-making blog from zero would be a Herculean task in 2008. There are just too many excellent blogs in those areas to make a lasting impression. It would probably be easier to climb Mt. Everest without a Sherpa. 😀

While I do believe there is a career in blogging, beyond the obvious mantras of hard work, patience and networking, it's also going to take a tremendous amount of creativity to turn it into a money machine. The traditional means of advertising, affiliate marketing and the like aren't going to be enough for the majority.

Andy MacDonald

Another great post. Personally Ive only been blogging for 6 months and am loving every minute of it. Ive not even tried monetizing my blog yet, as im going to wait a year or so, but in time, i hope to be able to make a full time living from my blog.

Some great tips, keep up the good work

domin mercier

Yes, I'm agree with other comments: this is one of the best article that I've read in DBT.

Lex G

If your content is good, then you don't even need large amounts of traffic to make money from your blog … For example, my blog is small, however I receive requests do paid reviews regularly.

Aside from that I receive ridiculous requests from people who would like their 'name' endorsed in a article of their choice constantly.

I guess that what I'm saying is that there are many 'none mainstream' ways of making money from blogs even in their early stages …

p.s. For anyone wondering why they don't find review on my blog (if you happen to check) –> I never accept …

team ray

me i think alot of major blog success is due to them being first in their niche, being more tech savy than average blogger. just like with dot com era those who were firstto embrace blogging as a monetizing system bloom to the front. would a site like tech crunch , john chow if started today be as successful i doubt it. but i do see other blog niches having lots of potential outside of blogs about money, blogging, technology

mayooresan

Interesting article..

I'm blogging as a hobby!! but later found that it can be a souce of income!!!

Buiding a network is kinda tough job I guess!

Chris Blackwell

One of the best articles ever written here! I loved your part about treating your blog as a business. I always believed that is what needs to happen in order to be successful. It's ok to have your blog as a hobby, but you reach a point where you have to start being a little serious.

Otto

Another terrrific post, my blog has been growing steadily. No, not 12 hours per day, 3 in fact. I wish I could give it more but hey, need to go to work…I never started out thinking of having it rid me of my full time job…just another source of income. It's an evolving process and eventually it may be a decent income. Certainly think long term and focus on good posting first, revenue second….thanks for a informative post…..

Easton Ellsworth

Er, I should have said Steven, not Daniel (although Daniel's good too). Sorry, didn't read the byline carefully.

Young

This is a great post.
I have been dreaming to be a pro blogger one day, and have been learning from some top blogs, such as Problogger, Copyblogger, DoshDosh, etc, of course, DBT. From which I did learn a lot, and found out that I would learn more before being a problogger.

Contents+links+networking+ads=problogger, it is my thought of what a problogger is.

James Chartrand – Men with Pens

Yes. If you can't treat your blog as a business and a platform jumping-off-point to help you earn credibility and showcase your items, you'll never make it as a blogger.

A blog, on its own, won't earn you a dime. Your money will come from other sources, and it sure as hell won't be from advertising, ebook sales or affiliate memberships. Sure, you'll earn a few pennies or a couple of dollars, but nothing to keep you on a full-time income earning standard.

Also, if you suck in business relations, like networking, cold-calling, applying for jobs, etc, you're going to have a hard time making money through your blog. Get some practice in those areas, learn how to run and manage a business and know that you won't be an overnight success without putting in the time.

Easton Ellsworth

Excellent post, Daniel. There's lots of careers in blogging. There's even more careers that include blogging.

I'd like to add one element to your final list: focus. It's closely related to dedication. Each flounders without the other. Work hard, but also work smart. Avoid distraction. Spend as much time as possible on things that add directly to your success and that of others.

Much, much easier said than done. But certainly possible.

Daniel Scocco

Masked Millionaire, I don't agree 100%.

Hard work is the foundation of any successful project, that is for sure.

But hard work does not necessarily equate with working 12 hours a day.

Some people will just get unproductive after a certain threshold.

Additionally, I think that working on the Internet (either blogging or something else) is actually a move in the direction of being able to work less, with fewer constraints, and with more time to dedicate to other aspects of your life.

The Masked Millionaire

Nothing worth doing is easy and nothing that is easy is worth doing.

If you want to be a full time blogger and actually make money at it then you certainly will have to treat it like a business. No business owner that I know works just 8 hours a day.

So you might want to think long and hard about quitting your day job.

The Masked Millionaire
Comments are closed.