Interview with Zac Johnson: Internet Money Maker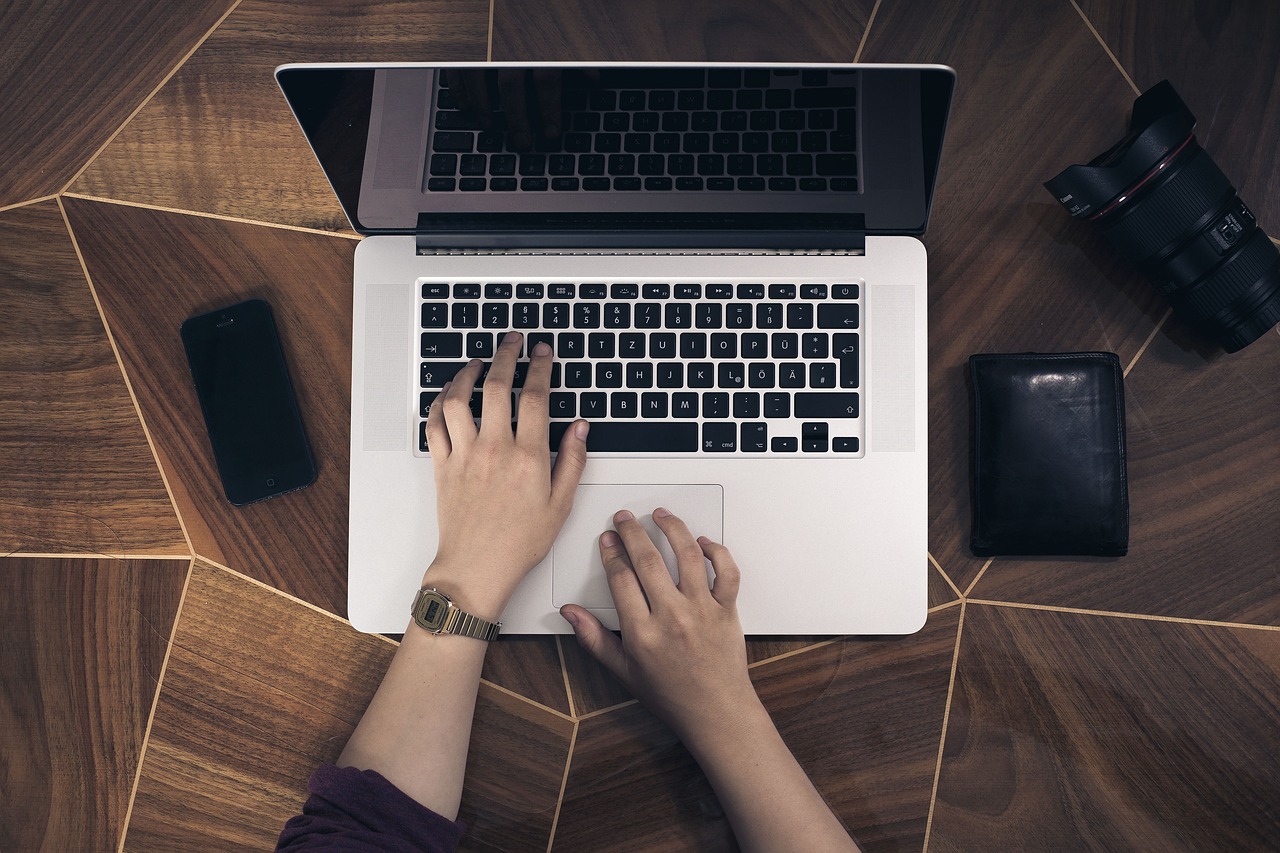 Out of all the people I know online, Zac Johnson is probably the one who started making money on the Internet the earliest. He started building his first websites when he was 15, and by 2006 he already had a website pulling in over $30,000 per month (as you'll see below).
On the interview below I ask him about the different websites he had over the years, the different business models he used and so on, so check it out.
1. What kinds of websites, businesses and business models did you try over the years?
Looking back I feel like I have been all over the place. My very first web site was just a fun site I created on the AOL members pages that was just a collection of my favorite sports, tv shows, music and everything else. Thinking back it was quite a fun time!
My first money making sites were Amazon.com and Free Stuff related. I first started making money in affiliate marketing through Amazon's associate program where I would earn a commission every time I sold something through their site. I was focused on celebrity based sites and was getting a ton of traffic from the search engines for free, which I then pushed over to Amazon since I was pushing celebrity movies and books. I then came across an affiliate network that was paying on a per lead basis for giveaways, freebies and other deals. The payout was around $1 for someone to complete a free sign up form. I realized this was much better and easier then having to get someone to sign up and buy something from Amazon.
This was my real introduction to the power of affiliate marketing. I would then focus my efforts on creating my own free stuff sites while pushing offers from the ad networks, then building out my own contest sites and creating affiliate programs for my own sites through networks like Commission Junction.
After a few years in the free stuff and sweepstake niche I also had some nice success in the humor market. I had created a few sites that were getting a ton of traffic to them, mainly focused on adding funny pictures and videos to the site on a daily basis. I also had a greeting card site that did very well, which was built up of original flash ecards I had created for the site. When people would visit the site and send the ecards to their friends, they would be signed up to the site newsletter which I could monetize by adding a few free stuff related offers along with each ecard.
I've always loved creating sites and bringing content together. In 2006-2007 I created a MySpace resource site that was pushing some insane numbers and driving over 100,000 people through the site every day.
You can see a growing trend as I mention each site, and how part of the previous sites flow into new projects and ideas. Pulling everything together… I've also been very busy in the blogging world, mainly focusing on ZacJohnson.com and BloggingTips.com, which featured my successes/failures and stories from my years of running a business online. The end goal is to continue to provide quality content and inspire others to start their own web sites and businesses online.
2. Which ones were the most profitable?
The MySpace resource site was definitely the most profitable site when you focus on one individual site and revenue source outside of ad campaigns. There were days the site was generating over $30k a day in profit and it was just mind blowing the watch the growth of the site explode through viral marketing and being shared all over the place. This site went from being on a small shared server, to needing to be setup on it's own rack of 16 Dell servers!
3. What about the ones that were fun to run?
Again I would have to say the MySpace site was the most fun to run, simply because of the massive growth. I've never been a programmer or taken the time hire one and wait on them to create something for me. This meant I was creating everything on the site myself, which ended up being over 15,000 pages of pure HTML. Endless nights of content creation and exciting days of watching mind blowing numbers. Definitely a very fun site to create and have,
4. Are you focusing on any particular business model these days?
For many years I've always focused on running ad campaigns for the major ad networks. That industry is still doing amazingly well, but it's not what it used to be. Sketchy networks, relying on payments and various other issues… it's just not what I would like to focus on right now.
Instead I am more focused on the branding of my name and business, while also expanding out and creating some new sites. Blogging.org is an exciting new project that I am heavily focused and invested in right now. It's a content generation site that connects site owners and those who need content with freelance writers who are looking to get paid to provide original and quality content. Be sure to sign up and check it out, it's a pretty cool system.
5. Do you see that focus changing in the future, say in 5 and 10 years?
The model is definitely already changing and more successful affiliate marketers are making the move from being just an affiliate, to creating their own brands, products and services… which is an excellent long term solution. Still, the barrier of entry to create a legitimate business on the internet is hundreds of multiples cheaper than starting a retail or local based business that is almost destined to fair. Blogging is definitely one of the best ways for anyone to get started and playing around with their own site without having to spend more than a few dollars a month on a domain name and site hosting.
6. Facebook: is it vital for any online business, or only to specific ones?
Facebook is amazing and I believe it can work for virtually any business or lead gen offer. The amazing thing about running ads on Facebook is that you can target your exact audience. Everything from age, gender, location, interests and much more. Some targets are more costly and saturated than others, but so is all online advertising. In the end it all comes back to split testing and building campaigns that are heavily targeted to an audience and making your conversions work. Again… a very low cost entry to try it out and get started.
7. Any particular trend you think we should pay attention to?
For anyone with a web site or blog, you are already probably well aware of how Google continues to penalize sites for their link building methods or content generation tactics. Some sites are getting hurt bad while others thrive. In the end you need to make sure you have a legitimate business that can survive without Google. Create a brand that people know and trust, and build a loyal following of customers of visitors who type your name right into the browser and completely bypass the search engines. At the end of the day, create a quality product that people actually want and need to use.
Zac is currently launching a new book, and he is giving away a blogging guide and a bunch of reports. You can download them for free here.
Browse all articles on the Monetize category
14 Responses to "Interview with Zac Johnson: Internet Money Maker"
Bruno Babic

What a great interview!!

The interview with Zac definitely gives me that extra drive and inspiration to succeed online especially after my 7 year long painful and shocking struggles to start making money on the internet.

Hence I have lately decided to start my own blog and bravely get up again from being down on my knees so many times before.

But this time I have finally got the guts to try to win the game of making money online forever by following the tips of Zac and other gretest bloggers and super successful online entrepreneurs.

How about if you try to encourage me on my journey to my online success?

Well, if you decide to do so, I will definitely do my best to encourage you too on your path to your own ever desired financial success online.

Please, feel free and welcome to visit my personal blog and leave your comment there.

In advance many thanks.

To our online success!

Bruno Babic

Harshit Singhal

Zac has been an inspiration, not just for me but for many other bloggers as well. Absolutely loved reading his interview since it gave insights into his view points.

Ashish Kumar

Zac and darren are two great personalities of blogging they are inspiration to thousands of people. Please provide his interview also

Thanks for sharing his inspirational interview with us 🙂

Kelvon Yeezy

Zac Johnson is one of the most popular bloggers I salute. I would say his marketing strategy is to be everywhere, that's one of the keys of his success.

Well done Daniel!

Kelvon Yeezy

Hack

Very inspiring article. I'd be interesting in hearing how traffic was generated for his various different ideas (other than the organic traffic for the celeb site).

Joseph Adediji

Zac is a great Guy I love and respect a lot. He is one of those bloggers and marketer that i love reading their posts. I really enjoyed this interview, thumbs up Daniel for this interview. 😉

Hamza Sheikh

WoW. Awesome interview! I am just reading it again and again to get more and more deep points from the answer of Zac. He is the man! Really!

Mi Muba

Internet marketing is yet to be entirely explored as on every passing of day it is offering more and more avenues for business and marketing. A day would when people woult look around for any virtual business concern as entire edifice of the business world might be standing over the powerfull pillar of the internet.

Rahul Kuntala

I know that Zac is a great internet marketer, and he knows what he talks about on his blogs.

I REALLY enjoy his insights. And I'm glad that I'm a part of his blog "Blogging Tips", a great blog about blogging tips and content marketing.

Thanks for the interview Daniel 🙂

Ehsan Ullah

Zac is an inspiration for all bloggers and those people who wants to start an online business. I Agree with what he said about Facebook advertising. It's beneficial for every niche since It let's users to target exact audience interested in specific niche.

Great interview here. Daniel, why did you stop bloggers face-off series here at DBT?

faisal

No doubt that creating good sites help with quality and user experience but it doesn't happen overnight.

Slavko Desik

Great interview Daniel and Zac.
I love the way you said that content creation and putting everything together is the most fun of all. It really is. Creating something out of an idea and with the intent to serve readers has its own power at a number of levels.
Advertising slowly fades away as a concept of monetizing, but mainly because of the fact that most of the share goes to big names and brands. The SEO tilts in their favor too. The trend is, just like you said, focused on building a quality content and authoritative site, a brand in short. Advertising is better suited then, as well as all the other methods of monetizing. Especially affiliates.

There is no quick way to success with creating online value, it has to be earned and gradual. I love that you point that out. Even industries like SEO and the Search engines are trying to stress that more.
Btw, Blogging.org sounds like a great concept for editors trying to push the overall quality of a site higher as well as for freelancers to offer their valuable experience. A classic love story 🙂

Mahaveer

Story of Zac Johnson inspires me to continue ahead and work hard on my blogs. Interesting to see how one by one one can climb on steps to success.

Andi the Minion

What an excellent interview, Zac is an influence to me and his story motivates me to strive for more. I completely agree with the brand building and creating a name that becomes the searchable term takes away a lot of the issues people are having with Google and frees us from relying on them.

This was a very inspiring interview and a brilliant read. I am currently reading Zac's book that is on Amazon…. All good stuff.
Comments are closed.