Interview with Steve Pavlina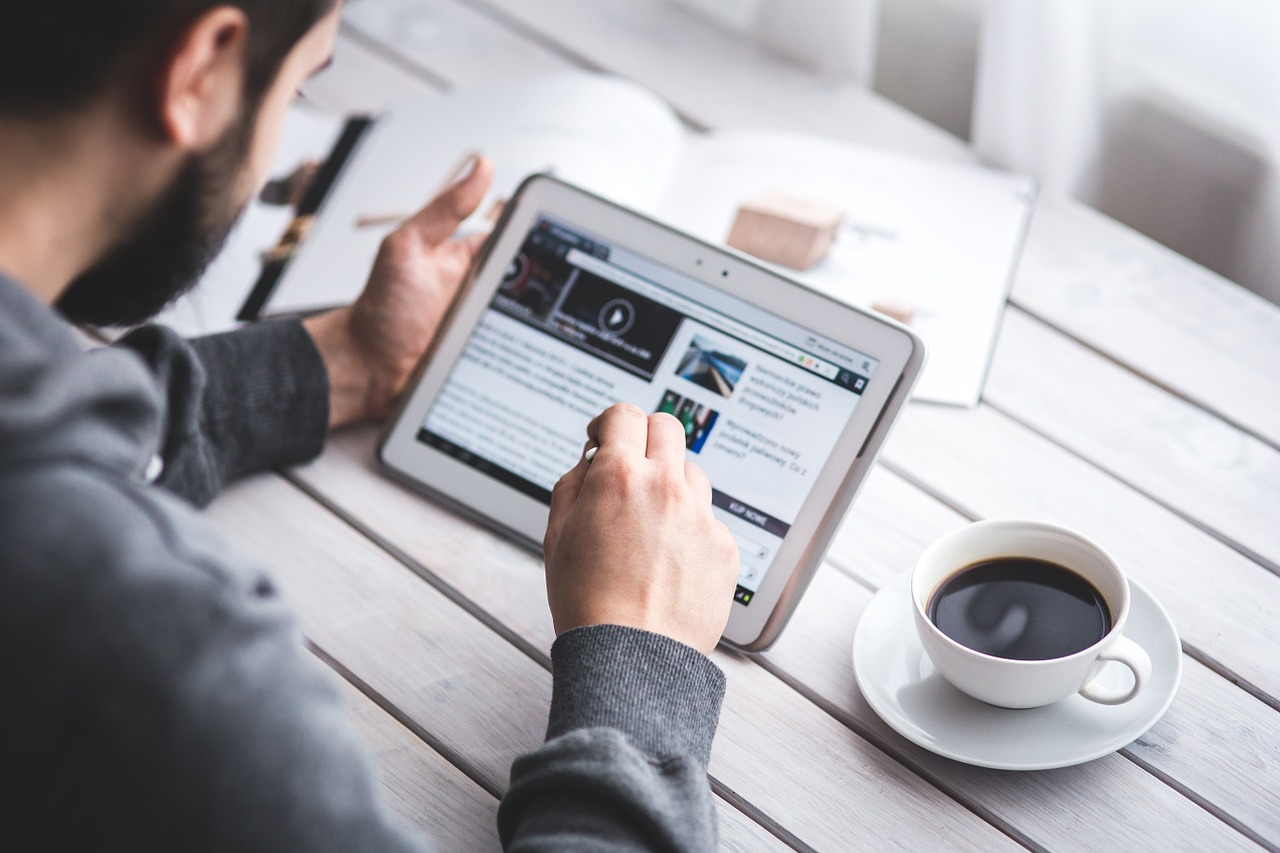 Sometime ago I had the pleasure to feature Steve Pavlina on the Bloggers Face-Off series. Steve is a very eloquent and insightful guy – in fact, in his blog you will not find "posts" but rather "essays" – and his answers for my questions were really structured. On the face-off, due to the format, I was forced to cut them down. But since there were many important and interesting points that did not appear, I decided to publish the whole interview. Enjoy!
1. How long have you been blogging?
Since October 1, 2004, so a little over 2.5 years.
2. How many hours do you dedicate to your blog daily?
On average about 2-4 hours a day. I normally write 2-4 posts per week.
3. Do you make money with the blog?
Yes, I currently earn about $40K/month from my blogging activities. About 70%
comes from joint-venture deals with personal development product publishers. A
JV deal is like an affiliate program, but they tend to involve custom offers like special bonuses and discounts for my readers. Because of its traffic, my web site can sell tens of thousands of dollars worth of a single product within a fairly short period of time, so I have no shortage of companies interested in working with me. I generate income from commissions on these sales.
4. How many page views does it generate daily?
About 175,000.
5. What is the biggest blogging mistake you did?
The biggest mistake I made was enabling blog comments and keeping them enabled for too long. The prevailing wisdom is that comments are essential for a blog, which turned out to be total nonsense when I actually looked at the data. Even though I was getting over 100 comments a day when I decided to disable them, I saw that only a tiny fraction of my visitors — way below 1% — ever posted a comment, and hardly anyone even looked at them. I turned off comments in October 2005, and traffic growth remained steady. It saved me a ton of time not having to manage them.
I wrote a couple articles about why I turned them off:
http://www.stevepavlina.com/blog/2005/10/blog-comments/ and
http://www.stevepavlina.com/blog/2005/10/more-on-blog-comments/
A much better alternative was to use forums. Forums require registration,
which cuts down on spam and useless juvenile comments, and they're easily maintained by volunteer moderators. Whenever I make a new blog post, the forum software automatically creates a discussion thread for it, but visitors can start their own topics too. I added forums in November 2006, and my visitors have posted over 68,000 messages since then. The forums themselves become a draw to the site as well.
6. How important is the "niche" for a successful blog? (0 to 10)
That depends on the niche and the person, so I couldn't give it a number. One
mistake people make is choosing a niche that's too small, either compared to the
market or compared to who they are as a person.
For example, if you start blogging on computer role-playing games, you may run into two problems. First, you may end up succeeding. Suppose you become the #1 blog in your niche. Now your growth rate is limited by what the market itself is doing. If the market is growing like gangbusters, great, but if it starts to shrink, you'll follow it down.
Secondly, you may end up outgrowing your topic. Suppose you blog about role-playing games for several years and then get sick of it. What will you do then? This doesn't necessarily have to stop you, since you don't have to blog for life, but do consider your exit strategy if you pick a topic you may outgrow.
Instead of choosing a niche, I suggest you choose a focus. Make that focus something that's very important to you, a part of who you are. That's why I chose personal growth as my topic. It gives my blog a solid focus, but it would be hard for me to get bored with it.
7. Digg, Stumble Upon or Delicious?
Stumble Upon for their steady flow of visitors. Second choice would be Del.icio.us. I appreciate Digg's traffic swells, but a flood of sarcastic teenagers isn't a great fit for a blog on personal development.
8. If you could give an advice for a novice blogger, what would it be?
Don't be a novice. Nobody wants to read a novice.
Instead become an expert at contributing substantial value to your readers' lives. Focus on giving people something that will actually help them as opposed to pumping out "content" that will just waste their time. Value generates referrals, referrals build traffic, and traffic builds income. Focus on giving the best you can, and the getting will come fairly easily.
9. Do you think blogging is declining, stable or growing?
Obviously growing, both in terms of writing and reading.
10. How many RSS feeds do you track daily?

About 5, but I don't check them every day. The vast majority of RSS feeds are a complete waste of time. I find books, audio programs, seminars, and plain old conversation with interesting people a much better source of input.
11. If you could read only one blog, which one would you pick?
My wife's blog (www.erinpavlina.com/blog). I'm biased obviously, but I do think she writes beautifully. Plus I want to know what she's saying about me. 🙂
12. What is the secret of your success, expressed in one word?
Contribution.
Browse all articles on the Blogosphere category
25 Responses to "Interview with Steve Pavlina"
nitha

Steve preaches about self discipline. But it is a shame that he is not able to apply this in his own private life…?

Bang Kritikus

Good interview….

james

175000 per day my foot!
do an ALEXA just now – the average is about 5000 a day… and that includes the forums!

Mahmudur
Alexandria
John

Good interview!! I will look into delicious a little more, but I get very little trafic from them.

Barbara

Steve's blog is what inspired me to start my own blogs. I've listened to all of his podcasts and read lots of his articles. I like the fact that he reminds us to take responsibility for ourselves and our actions.

For bloggers, he reminds us to give our readers value-not always an easy task, but definitely something to strive for.

This was a great interview. Congratulating to you for landing this one.

araya

"The vast majority of RSS feeds are a complete waste of time. I find books, audio programs, seminars, and plain old conversation with interesting people a much better source of input."

It doesn't strike anyone as odd that a professional blogger doesn't recommend reading blogs?

Ben

For a good motivational story, listen to his podcast about going to prison for petty theft, I believe at age 19, and deciding to turn his life around.

Perhaps it sounds cheesy here, out of context, but it is a great story and it is amazing what Steve has done with his life.

PS I also like him cuz he's vegan, a lucid dreamer, and of course a blogger, like myself. 🙂

vijay

Even if Steve is a bit diverted from his focus he is a king of content!
really liked some post so much that I cant avoid myself reading them again and again when I get frustrated from blogging and want to come on track!

Trent

So you recommend going through the archive, then? OK, I'll give it a shot.

Daniel

Trent, I think lately Steve is deviating slightly from what made him successful on the beginning, but even so his blog is still extremely popular.

First and foremost he has a very valuable archive. Some of his early articles are literally life-changing pieces. That is why he is ranked #2 in Google for "personal development."

Secondly, every now and then he still pumps some very good articles, and he has a very active blog on his site, which drives traffic back and forth to the blog (thus the crazy number of pageviews).

Trent

To wit, I just went to Steve's blog and the first thing I saw that was content was a promotion for Agloco. What's the value here?

Trent

Could someone please explain to me the appeal of Steve's blog? I've seen it pop up all over the place, but every time I read it, it seems to be an ad for The Secret or else a detailed rundown of whatever conference Steve happens to be attending. What am I missing?

Daniel

The link is fixed, thanks for the heads up.

shaunlow

Good interview, it's always interesting to read what the pros have to say.

Steven Smethurst

The link to his wifes site does not work… you forgot to add the 'http://' part.

Good interview.
Comments are closed.