Interview: 'To date I've earned a few million from Google Adsense…"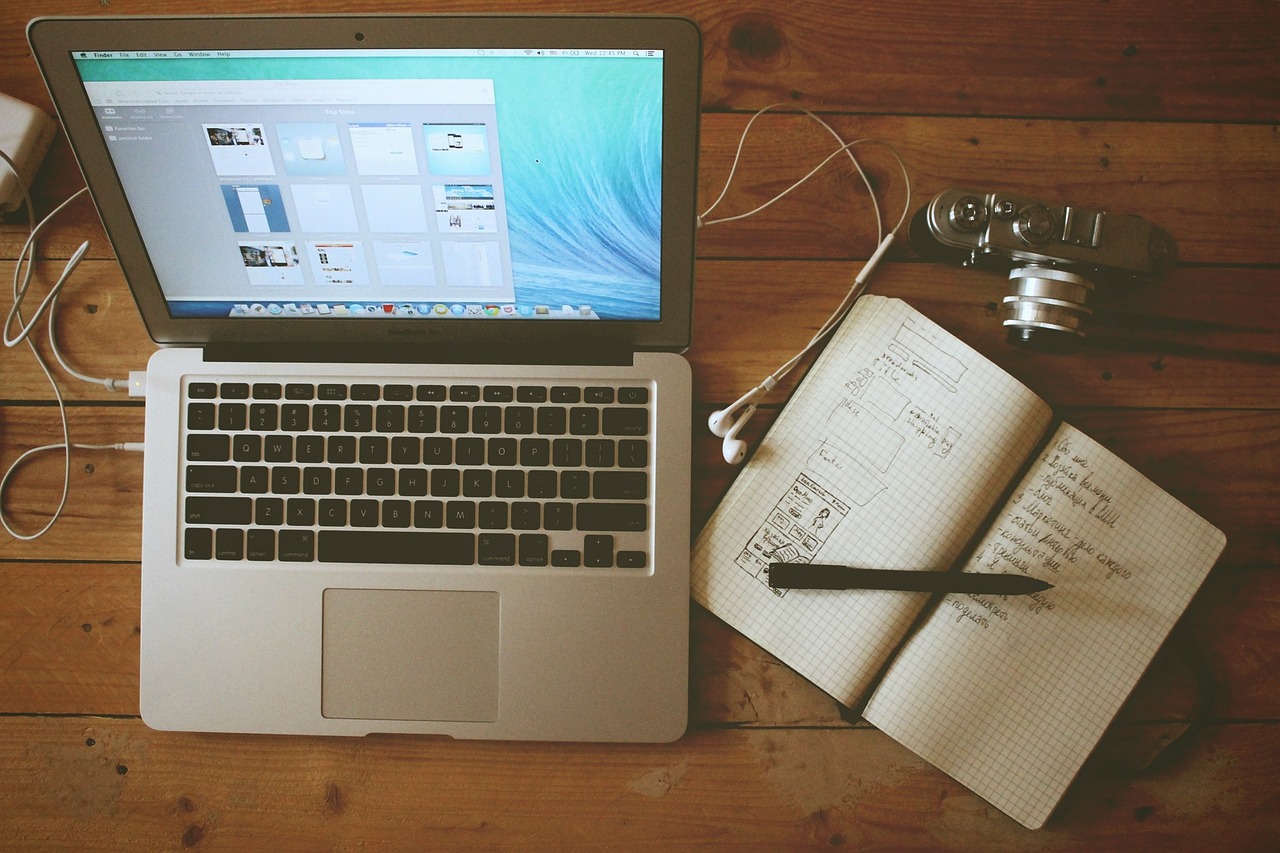 A couple of days ago I mentioned that next week I'll be launching a 6-week AdSense course. I also mentioned that one of the bonuses is going to be a set of interviews with people who are already making good money with Google AdSense.
In order to give you guys a preview of what's inside I decided to publish one of the interviews here. The answers below are from Clinton, who owns Experienced-People.co.uk (which is a very useful resource for webmasters and online marketers, so check it out). He has been working online and making money with AdSense for years, and is by far one of the sharpest people I know in the field.
1. When did you start using Google AdSense, and how did it perform in the first few months?
I started in the first few months after the programme was launched. I was sceptical at first. However, it did make a small three figure sum which in those days was huge compared to what other programs were paying. That impressed me no end. Then as the site grew the earnings exploded. I was earning so much from Adsense after a couple of years that I gave up my bricks and mortar company to live entirely off my Adsense earnings.
2. On how many websites do you run Google AdSense today, and how much you make monthly?
I probably have Adsense on about 20-30 sites. AdSense was my sole income for a while and I had multiple "Fedex" accounts (accounts earning more than $10K a month). To date I've earned a few million from Google Adsense, but at present I earn "just" a six figure sum from Adsense per year (because I diversified my income sources).
3. Do you find that choosing the niche of a site carefully is essential to making good money with AdSense?
I know that this is the widely touted philisophy, but I've not had opportunity to test it. My style differs from most others in that apart from the first site I owned I don't develop sites from scratch. I simply buy them. When I buy an Adsense site it doesn't matter what the niche is. If it's a good business proposition I buy it.
4. What SEO tactics do you use to increase your organic traffic over time?
Nothing fancy. I don't do social networking so no Twitter, FB etc. I have dabbled in some article marketing etc., but it's my endeavour to get a LOWER percentage of traffic from Search engines rather than a larger one. Again, not conventional, but I prefer to not be on tenterhooks each time there's an algo change. In fact, when buying sites I pay less for sites that rely too much on search engines (well, it's just Google really, isn't it?) However safe people think a particular "authority site" is in the SERPs it's never as safe as getting that same volume of traffic from a wide range of referrers. Let's bear in mind that only 5% of people reach their destination through a search engine. SEO is the cheap and easy route for those who can't be bothered to develop real referrers 🙂 .
5. What are your favorite AdSense units?
The large rectangles, so 336×280 and 300×250.
6. What tricks do you use to format them (e.g., font color, background color, font size, etc).
You know what, I've played around with some colour blending, contrasting etc., but I've never found any big change in earnings. A friend of mine who works for Google (in Adsense) is going to be appalled by that comment! That said, I have seen reports in my forum – from people whose expertise I respect – who claim to have had great success with this particularly when they've implemented it after consultation with Adsense reps. Blending seems to be the big thing.
7. What about unit placement, what strategies you found to work well on your sites?
In content, definitely. Sidebars don't work that well for me (unless the ads are on the left and look like a nav bar – not my favourite). And sometimes reducing the number of ads on the page can actually increase your earnings. There's an easy way to implement Adsense …and there's the smart way: getting really familiar with the program, using channels, ad blocking, merchant targeting etc., then implementing, testing, making changes, tweaking. Most Adsense publishers just stick the ads on and don't bother to go really deep into the program. For small sites/earning capacities the extra money earned may not justify the time spent, but it's always worth learning the ropes for when your site does grow.
8. What other tips would you give for someone who is just getting started with Google AdSense?
Spend a few days, yes DAYS, reading quality blogs and forums on what others have done to optimise their Adsense earnings. Read the Google small print and follow it to the letter – no point getting kicked out of the program for something silly like not have a privacy policy. Subscribe to the Adsense blog – there's a lot of useful stuff they publish in there. And don't rely on just Adsense. Work on building alternate sources of income – many sit comfortably with and work well in unison with Adsense.
Browse all articles on the Monetize category
19 Responses to "Interview: 'To date I've earned a few million from Google Adsense…""
Dimi

Thanks for the article and for sharing your experience with us! I guess having a friend working for AdSense is not the worst idea. 🙂 At least you can find some brilliant ideas that are still not shared on the official AdSense site. Plus you can ask the questions that would never be answered being asked another way. I have a questions although. Did you start from scratch or you did have some initial capital for smart investments like buying web sites and working with them?

Azwan

Inspiring, but it will be really tough to maintain 20-30 sites, especially when i still hv a full time job.

Gokil

Whoa, i wish i someday Fedex could knock on my door to delivered the check 🙂

Thanks for sharing

Clinton

"I don't believe it's possible to make a million dollars with adsense. Unless one spends 2mln to promote the site."

Ansatasia, I hear your frustration. Newcomers to Adsense often complain that it's not as profitable as they thought it would be.

Now take a different approach. Assume you had $10K to invest on an evergreen Adsense website. You could normally pick up a site earning $3K-$5K per year. (You may have different ideas on how you value your sites but that's the earnings multiple sites sell for in the marketplace)

Now if you had $100K to spend and reinvested all profit, by the end of your second year you'd have $200K in assets and an annual income of about $80K. Sometime during the fourth year you'd have made a quarter of a million dollars.

I've been doing this a lot longer than four years and I've invested a lot more than $100K. You need to bear that in context.

You need to focus on how you can scale your efforts. Advertising is not necessarily the best way to go to attract traffic to a site monetised with Adsense.

Marine

I think Adsense is a good tool to use but I am also more inclined to use other forms of advertising. I think that links are better because they withstand the test of time and can always bring traffic. With SEO only- trends change and if you are too reliant on them then you are in trouble/done

Anastasia

I don't believe it's possible to make a million dollars with adsense. Unless one spends 2mln to promote the site.

Tech

hmm.. there is point that tech sites need frequent updates but that too again depends on the niche you target in tech.

I have some tech sites doing too good job and some having very hard luck getting traffic despite of fresh updated content.

tub chairs

As an Internet marketing strategy, SEO considers how search engines work, what people search for, the actual search terms typed into search engines and Promoting a site to increase the number of backlinks..

Richard C.

I have been looking for a well detailed idea on how to drive traffic to my new blog for sometime now and I have to say that this post has been very very useful. I hope this will help me get more traffic to my blog as i can't wait to implement these tips. Thanks a million for this great post!

RealTimeTricks

@Jerrick – You forgot to write, if its TEXT ad then 336X280 is good to monetize but if its IMAGE ad then 300X250 is good.

Jerrick

336×280 and 300×250 is the famous !!! yes i hear from that which is most monetise size use in blog. I been learning hard on placing the Google Choice Area nowadays.

soscod

thanks for sharing….make me more inspired to make money with adsense….

Clinton

Thanks, Daniel, for interviewing me.

Guys, I can't promise I'll keep posting in this thread, but I'll try.

Tiykd, there are far too many ways you can drive traffic to your site without Google. They are not easy to build, but they are more enduring. For example, if you have a UGC site/forum with thousands of great articles/threads, it'll keep attracting new links effortlessly. Getting a site to that point, though, takes time and effort (or capital :)).

Junaid, thanks, but I'm not that brilliant. It's part right place, right time and part lucky investments. The brilliant guys are the ones who built the sites I ended up buying. I honestly don't understand half my sites and can't put a CSS page together to save my life. PHP and databases scare the living daylights out of me.

Steve, no I don't do email campaigns, but yes, if you have a large subscriber list …that's always a good potential source of traffic when you've posted something new on your site.

Celber Lusa, I hear you and feel your pain. Strategically it's worth concentrating on "evergreen" sites that don't require much regular effort (like the experienced-people example). That's why I avoid blogs or sites that require frequent updating. And that's why I got rid of a lot of sites I owned in the tech sector. Also, I use freelancers and others to help out. I try to avoid working more than 20 hours a week.

"I think it's very hard to get tons of traffic … unless you have something unique and innovative"
Absolutely! I'm surprised people even think about getting a lot of traffic when they have little to offer on their sites. I believe everybody can do unique and innovative if they think long term and focus more on creating a good resource than on how much it's making.

Tilen Hrovatic

Really inspiring 🙂

Cleber Lusa

Google adsense is efective only if you know how to drive tons of traffic. I really don't know how these guys have time to manage 20-30 websites. Does their days have 30 hours? LoL

I think it's very hard to get tons of traffic without spending money advertising it, unless you have something unique and innovative you'll find not easy build constant traffic.

Steve

Would love to know what those other sources of referrels/traffic are that create 95% of the traffic. I guess Twitter and Facebook are two. Is email the big one? So he drives email traffic to Google Adsense. Interesting.

Junaid

Making millions from adsense without any SEO and other tactics..
that is brilliant

Maaike Quinn

Hmm, I never even thought about using AdSense because it's so hideous, but reading this post makes me want to try it nonetheless. No. Not, really. It's appalling and dreadful. But interesting. And gruesome and monstrous. *leaves in doubt*

Tikyd

I do not have adsense sites. I am interested in Clinton's traffic tips. As he said that he does not use SEO. It could be cool to learn more about them.
Comments are closed.