Direct Traffic: 5 Reasons Why You Should Care
Undoubtedly you read a lot about bloggers improving traffic and finding new sources (I know I've written about this myself more than a few times). Social media, search engines, inbound links, commenting, they're all common topics for bloggers who are aiming to increase their traffic levels. But very rarely do I read anything about improving the numbers of direct visitors.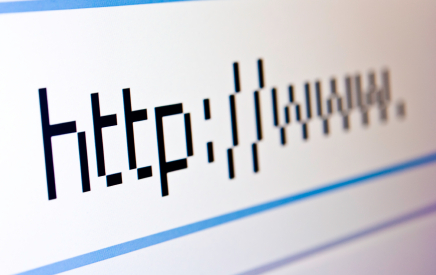 If you track your blog stats, which I know most of you do, you'll see a section of visitors that come directly to your blog rather than being referred from another website or from a search engine. Most of the time we're more interested in the other traffic sources and we focus our attention on improving those results.
Why Is Direct Traffic Important?
1. When a large percentage of your visitors are coming directly to your blog, it shows that they are recognizing you and thinking of you. For example, if someone is looking for writing tips, they could go to a search engine and do a search, or they could type dailywritingtips.com in their browser and go directly there. In this situation, the visitor feels that there is no need to do a search for writing tips, he or she would rather go to Daily Writing Tips first because it is recognized as a valuable source of the information that is being sought.
2. Direct traffic is not dependant on shaky factors like search engine rankings or social media popularity. While these things can be outstanding and valuable sources of traffic, they are always going to be somewhat out of your control. If people know your blog and they choose to visit directly, there is nothing to stop them.
3. The traffic that you receive directly will likely be the most targeted traffic that you can get. People are coming to your blog because they want to find something specific or see what new posts have been published. In most cases they're already familiar with your blog and they are choosing to come back.
4. Increased recognition leads to increased loyalty. Every blogger aims to be recognized by those within the niche or industry. Think about your own habits as a blog reader. Which blogs would you say that you are most loyal to? Are they also the same blogs that you visit directly? Most likely they are. With increased recognition and direct traffic you will receive more repeat visitors.
5. Direct visitors are warm leads. Whether you are selling products or just attempting to grow your subscriber base, your direct visitors will be the most responsive to whatever you are offering. Because they have chosen to visit your site specifically, they probably value your opinions over others.
How Can I Increase Direct Traffic?
1. Creating a strong brand is important to driving direct traffic. If readers know you as being the source of information on a particular topic and they remember things that they have learned from you in the past, they will be more likely to come directly to you. Potential visitors should ideally think of you instantly when they are looking for something specific. When I think about what blogs I visit directly, I think of ones like ProBlogger and Copyblogger that have done an excellent job of branding themselves.
2. In order to effectively draw direct traffic you will need to be remarkable in one way or another. For people to think of you first, there has to be some reason that you stand out from the crowd. Of course, being remarkable is not easy, but it should be the goal.
3. Use a domain name that is easy to remember. Daniel wrote an excellent article The 7 Characteristics of Good Domain Names. If people can't remember your domain name it will be very hard for you to build up a substantial amount of direct traffic.
What Are Your Thoughts?
Do you pay much attention to your direct traffic numbers? Have you found any specific ways to increase the amount of direct traffic that you receive?
Browse all articles on the Promotion category
46 Responses to "Direct Traffic: 5 Reasons Why You Should Care"
Merry

Looks like I'm not the only blogger who looks at the wrong source of visitors! From now on I'll be concentrating on the direct traffic as well as the sites that refer to my blogspot. Thanks!

Eryaman hali yikama

Good info thanks for sharing with us.Nice information, valuable and excellent, as share good stuff with good ideas and concepts, lots of great information and inspiration, both of which we all need, thanks for all the enthusiasm to offer such helpful information here…

Robinsh

I was on the daily analysis for my blog digmlm and got there are the number one visitors in direct traffic section and that's why thought to search what is advantages and disadvantages from this stat.

And you are telling this is showing I am getting towards a brand, that's a good news for me.

Thanks for this description.

matthew carleton

I have to thank you for this blog, It was the more direct and easy to understand description of "direct traffic".
Thanks for the post!

medyum

I agree with many of the comments about direct traffic being people that are going to be more involved in your blog and want to provide feedback.Typically if they are coming to you direct whether it be from your rss feed or by typing directly it shows that they have an interest in what your presenting to the end user.

Medyum OÄŸuz Hoca

Anja

Well written and informative article!

I stumbled across this while I realised that a large number of my visits were actually direct traffic. I'm pleasantly surprised to know that people actually noticed my blog and remember it. That's really encouraging.

rain

Great! I'm beginer on this stuff and what've you write above very usefull for me, now I know how to make a step regarding long term goal for my blog

Toronto SEO

Great post. I just wanted to add a few things:

Direct traffic absolutely increases with other traffic. As people learn about your site some of them will bookmark it and some of them will remember the URL. The only way to increase direct traffic is to increase other forms of marketing and promotion.

Another important thing to keep in mind is that direct traffic can also be the result of email links, as clicks from email will always show as direct traffic unless the links are tagged.

Jordan

I do use twitter. I think I tweeted the url in tinyurl. So Google doesn't acknowledge the fact the redirect comes from tinyurl?

I guess a rogue robot could also cause the hits, sharing the link to all it's robot friends. I would think they don't provide referrers.
Comments are closed.