3 Tactics to Increase the Number of Retweets on Your Blog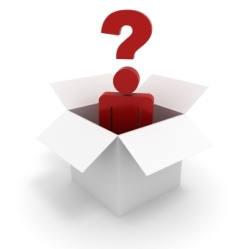 This post is part of the weekly Q&A section. Just use the contact form if you want to submit a question.
Melvin asks:
I am using the TweetMeme button and the problem is I am not getting that many retweets for my posts. My followers count 780, but I think I mm getting enough views for my posts that 10 retweets should be the average count. I don't think my content sucks that much as well. Any opinion to share?
First of all you need to keep in mind that only a small percentage of people who are coming across your post will take the time to retweet it (or Stumble it, Digg it, email it to a friend and so on). This comes from the fact that people are busy, lazy, or unaware about the feature in question.
For example, I noticed that on some of my posts the retweets to views ratio is around 1/100. So for every 100 views that my posts get, one reader will take the time to retweet it. I would guess that your ratio is close to that. For some people it will be 0,5%, for others as high as 3%, but it will always be a small percentage no matter what.
If you want to get a substantial increase in the average retweets you get per post, therefore, aim to increase your traffic.
That being said, there are some tactics that you can use to increase the retweet ratio on your blog without necessarily increasing your traffic. And keep in mind that these tactics also work for other purposes (e.g., if you want people to subscribe to your RSS feed, to download your ebook and so on).
1. Educate
As I mentioned before, many people will not retweet your posts because they are not familiar with that feature. They might not know Twitter, and even if they do they might not know what a retweet is.
If want more retweets, you could teach your audience about Twitter and retweets. Write a post on the topic, include screenshots, explain the benefits of using those tools and so on.
2. Emphasize
If you want people to do something, you got ask them. This is one of the golden rules of marketing.
If you want more retweets, say so. Practically speaking you could position your retweet button in a more visible position, and you could also put a message close to it saying: "Liked this post? Please help to spread the word by retweeing it!".
3. Reciprocate
If you want people to help you, help them out first. If you want more retweets, retweet more posts from other bloggers.
You could also be frank with this tactic. That is, you could contact some of your friends by email and mention that you will start retweeting their posts, and asking if they would be willing to do the same.
Over to the readers
Do you have any other tip to increase the number of retweets on a blog? If so, share with us with a comment.
Ah, and please retweet this post if you liked it!
Browse all articles on the Social Media category
26 Responses to "3 Tactics to Increase the Number of Retweets on Your Blog"
Latief

Great info, gotta apply it. Thanks a lot!

Net Age | Google SEO

I just realized that you haven't got a "Follow us on Twitter" button anywhere on your page. You have an RSS and email button, and an RSS folower counter, but the only twitter related item I can find is the retweet button. Why is this the case, pray tell?

Paisakamana

really great post I have been thinking about adding a retweet button in my posts on my blog. I've had it before but people was not using it so maybe I should try again with other placements and this article in mind.

Boerne Search

Without a doubt. I think you have to emphasize the retweet, button or not. I know I do. 😉

Kane

Brian D. Hawkins

Number 3- Reciprocate is a big one to me. Re-tweeting, just like blog commenting, is a two way street. If we feel like we're pulling all the weight with no reciprocation we will quickly lose interest.

clandestine

Logically, can your tips be proved ?

Alex Lim

Being bold and literally asking visitor to retweet will eventually do instant result. Some may not know how it goes so better put a clear instruction to follow and don't forget to add a sign of gratitude for the action done.

I also suggest to write something not ordinary and if possible put a catchy title on the article- the element which triggers curiosity from audience. Of course, if people will find your article interesting, valuable and unusual there is great percentage to get retweeted and even better, go viral.ss

Ajith

I agree with Kurt Avish on the neighbourhood part. You need to have a good portion of your twitter followers as your regular blog commenters, visitors and then it might get a few tweets. Another thing is that without you giving RTs to some of them, they may not reciprocate. Once in a while try to write some gospel posts about twitter – those posts might get more RTs. My best RT count so far has been on a post related to twitter lol.

Ching Ya
Ching Ya

Apart from the suggestions shared by many, I just like to point out there's a possibility that your followers did not catch your tweet at all. Who are your followers? What time do they normally gather? Have you tried to tweet at other times? Perhaps you can run a few experiments on different time frames to get active on Twitter. Try to locate the 'peak' hour for your group and incorporate Daniel's 'Reciprocate' advise. Let us know the outcome if you do try it, Melvin?

@wchingya
Social/Blogging Tracker

Al

About tips # 1 and 2: I've done this on my blog for getting more RSS subscribers and the results were AWESOME. I had to create I page in which I explained what RSS was (Educate) and include a few lines at the bottom of each post asking people to subscribe in order to keep up (Emphasize). My blog is in Spanish but I'm sure you'll still be able to see what I've done.
My RSS subscribers went up from about 20 to over 400 in a couple of months.

Bryant Smith

Absolutely true, especially the education part. If we can 'be the guy' that introduces your visitors to how to retweet, you'll find a small group of them will continually retweet your articles, which is obviously a great thing. A lot of Internet and blog marketing is about all those little tweaks to slightly increase your turnover rates for stuff like you mentioned, retweet to view ratio. Great post!

Sunil

Does anyone know how to add a retweet option on blogger post.

Thanks

doris jeanne

Just getting out here in "blogsville" and am not real familiar with tweeting or terminology, so DailyBlobTips, links, comments and responses are an education.

must one have an active, established twitter account to retweet or will retweeting start one?

Hope to be of benefit in very near future as I build my blog, email lists, etc..

Thank you Daniel Scocco and visitors!

V.C

Sometimes i discovered someone retweeted my post.
It's a good idea to rate a blog bases on the number of retweets

Walter

Tweeting is also about relationship. If you followers gains benefit for following you then retweets will always be a fact. 🙂

Igor Kheifets

I believe the educate and contribute are two most important tips, but emphasizing may work well too. People love to be told what to do, it makes life easier, why not help them?

Igor

Melvin

Well it makes it more clear for me now. Thanks for answering my question.

Jason Berkes

Great info on the numbers of retweets.

Thanks

Jason Berkes

Chester

Share some interesting content always and I agree, emphasize the retweet button saying If you like my post, click this. That way, you won't have to need much traffic to increase the number of your blog's retweets.

Nicholas Cardot

These are all good tips. I love your tactics here and I think they could be very useful to increasing retweets on a website. Thanks.

Greg George

Interesting. Please bear with me, this is only my 3rd or 4th comment to a blog post. I am by no means an expert, been active on twitter and have had a blog only the past few months.

From my experience so far, I've found the most valuable resource is the quality people you choose to follow and who follow you back – similar interests, professions. And, it is ALL about Education, helping and promoting others – comes back to you 10 fold.

I don't have a retweet button on my blog – conversely, I use twitter to drive followers to the blog post which has proved quite successful, to me anyway, nearly 4,000 views in less than 90 days (is that good?). Two articles picked up other publications, including CIO magazine and the Chicago Tribune – but again, the content is of particular interest to the majority of those following me which also results in many RT's each time I post a tweet about the blog.

My strategy is quality content and using twitter to broadcast to a targeted audience that finds this content useful to them and their friends or clients. Result: many (qualified) new followers each week that have seen the RT's of my blog, but by far, mostly other content I post on Twitter – driving to blog ex: I don't have our firms website in my Twitter bio – I have the blog url.

I don't agree with asking for RT's – that will come of its own merit through those who wish to share your quality content – because it would be interesting to and/or "help others."

Join me and check out the action: http://www.twitter.com/gtiadvisors

Props Blog Ideas

Based on your CTR study on tweeter, it seems like re-tweets from highly followed people can be huge for generating traffic. Most people don't have 10k+ followers, so every RT helps! I think getting a RT from a highly followed person like you mentioned in tactic 3 would be the most effective from a reach standpoint.

Steve

You consistently get a good number of retweets. I am impressed. I use the same TweetMeMe plugin and don't have the same kind of results.

Kurt Avish

It also depend on your neighborhood on twitter. No all people are NOT ego-powered. (That is thinking about the blogger advantage by the RT instead of valuing the value of the post).

excITingIP.com

In our domain, people are not much aware of Twitter itself! So, I had to write a post on what it is, and then gave some details on the DOS attack that took Twitter down (DOS attacks are our domain as it is related to network infrastructure, not Twitter). Re-Tweet button is something that I might have to put up in the near future. It makes it easy for people!

excITingIP.com
Comments are closed.