Improve Your Search Rankings with Internal SEO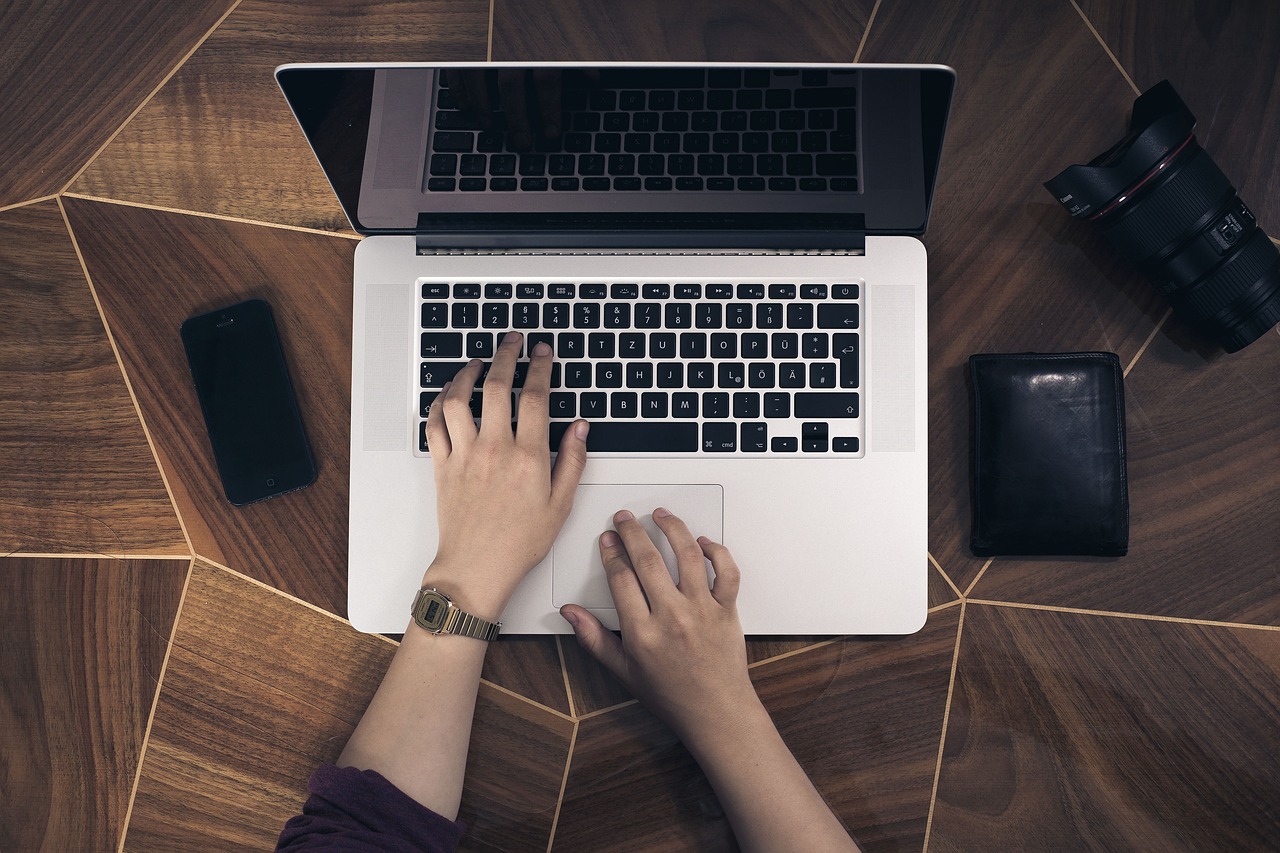 This is a guest post by Derek Clark. If you want to guest post on this blog, check out the guidelines here.
Earlier this year I wrote a post about the stimulus package that passed Congress in February. I titled the post Government Stimulus Package because I thought the only thing it was stimulating was government. I got lucky with this, because apparently a lot of people searched for the phrase "government stimulus package" to learn about what was in it.
The post did ok on Digg and Reddit, nothing spectacular but it brought in some traffic. It may have gotten a few other links, but not a ton. A few days after the post was published, I noticed that I was getting some traffic the search engines. The post was on the front page of Google, around 6 or so for the keyword phrase "government stimulus package." This is the first step in improving your SERPs.
1. Look at Your Stats
Find out which pages you are getting traffic to from the search engines and what keywords are being used to get there. This is where we need to focus. Improving your ranking for a term from 7429 to 43 takes your traffic from 0 to 0. If you can improve from 9 to 1, you will see a huge increase in traffic if it is a phrase that people are searching for.
Now that we have a few pages that are getting some traffic and the keywords they are getting it from, we have to do a little keyword research.
2. Keyword Research
The first step is to find out which phrases we want to target. Look at the keywords that are getting the most traffic and find out where you currently rank. You could use your web analytics program for this, and then check the rankings on Google.
At this point, you can also use a keyword search tool to find out how much traffic each of these phrases gets.
Now we want to focus our efforts on the terms we rank the highest for that get the most search traffic.
3. Internal SEO
Have you ever written anything similar to this before? Go through your archives and find where you have mentioned this topic before. Update the old article with a link to the new one using the keywords you are trying to rank for.
If this is a topic that people want to know more about, consider writing another post or two expanding on the first one. In each new post, link to the original article with one of the keyword phrases you are targeting.
Next, go back to the post you are hoping to rank higher. Is the keyword already in the article? Consider making it bold. Is there a section where the phrase would make a good header? Consider adding it. Don't stuff the article full of keywords as you still want the people that come to enjoy your writing. However, if these changes can be made without affecting the quality, they may help improve your ranking a little bit.
These things do two things. They show the search engines what your pages are about (hopefully the keywords you are targeting) and they show them that they are important pages. The more links you have pointing to the page, the more important you are making it in Google's eyes.
4. Watch your Rankings and Traffic Surge
I went back to my post and made the keyword bold when I used it. Then I went through the archives and found another post that talked about the stimulus package and added a link to the new post. I also wrote a few more articles in the following weeks that talked about the stimulus package, so I linked back in each of those as well. The result? I moved up to #1 in Google for the phrase "government stimulus package" before it passed. It brought thousands of visitors to my blog, and the week that the bill passed is my highest traffic week ever.
The part of this that is really powerful is that all of this was done several days after the article was posted. The regular readers had read it already, and anyone who was going to link to it already had. I was then able to move from #6 to #1 in Google simply by telling Google what the page was about and that I thought it was important. Never underestimate the power of linking to yourself internally.
I have since dropped behind irs.gov and recovery.gov, but that post has been viewed more times than any other. It also gave me a valuable lesson in SEO that has helped increase my search traffic to many other posts as well.
Derek Clark blogs about conservative politics at Geek Politics. You can also follow him on Twitter @clarky07.
Browse all articles on the SEO category
25 Responses to "Improve Your Search Rankings with Internal SEO"
Jonathan Pirc

I'm currently taking a step back from my company's entire SEO strategy so I've been searching for new tips and ideas on things that I can do. These are some great tips. And I know that I can trust these ideas because I searched for 'internal seo' and this was one of the first sites to come up–so I know that as long as you're following your own advice, it works!

Thanks!

Will McCulloch

Hi,

I'm fairly new to blogging – and the SEO tips above are very useful.
Thanks & best wishes from Hamburg

Will

Timothy Scutchfield

Thank you for an excellent post, Mr. Clark.

I think it might also be important to remember that the keywords for which you are found most often, are not necessarily the most beneficial.

If you begin typing the keyword phrase that best applies to your site into a Google search box, Google Suggest will automatically show related phrases based on what you enter. Those phrases are ordered by their search popularity. Assuming that G Suggest shows phrases applicable to your site and your targeted keyword phrases are not showing in G Suggest, you may well be targeting the wrong phrases.

Another great tool to use is Google Insights for Search. It allows you to compare the search popularity of keyword phrases. Want to know which term is more popular (e.g. work-at-home jobs or online jobs)? Type them into Google Insights. It allows you to compare up to 5 keyword phrases per result while also showing the popularity trend for those terms and geographical hot spots.

Finally, no keyword analysis is complete without Google's External Keyword Tool (referenced in Mr. Clark's post) which will provide you with the estimated monthly searches for your keywords, as well as valuable related phrases and the amount of advertiser competition for the respective phrase.

Best of all, these three tools are free. I would suggest that you make them an indispensable part of your online marketing efforts.

Wishing you the greatest online success.

Timothy Scutchfield

Hypotheek

Internal linking is something we tan to forget,… but I think you're right. You can make small changes in good ranking articles that make it rank even better. Ones they rank very good search for keywords that you've used in other content on you're site. Make them link to you're other articles. It's the right way to create a strong chunk of content all related to each other. It will help you in more than one way. Pr sculpting , serp`s, traffic guiding and so on. This doesn't only apply to bloggers but also for informational sites. By the way making keywords strong still works well. Its old school but hey,… what can I say

Stefan

I'm not sure if I got it right: Is it okay to touch an old, good ranking blogpost for some improvements? I'm a little scared it could lose its top search ranking position.

Muhammad Faisal Jawaid Attari

Internal SEO is the key of website success. i really get lost of knowledge about internet seo.
thanx.

Boerne Search

I read this post 3 times. I like it and I am going to try and apply it to my directory thru my blog. I agree that the only real keyword tool is Google. I have found all other sites to be worthless. All great tips. Thanks

Kane

Bradley Davis

Internal SEO is still one of those areas that most web owners really need to spend more time on. Great article.

Kurt Avish

Wonderful post. I personally think internal SEO is better to be done before running out to build external ones.

Tehseen | Ijaar

Great tips Derek. Re-linking to your old articles is also a great way to bring some of your good old stuff up front again.

Thanks for sharing.

Derek Clark

Thanks for all the responses. It was really great to watch my work on SEO pay off. Sometimes you just have to let Google know what you want to rank for.

Blog Ebooks – Claus D Jensen

Hi,

Great guest post.

I especially like #3 about internal SEO.
I will have that in mind for my blogposts!

Greetings,
Blog Ebooks – Claus D Jensen

Harrison Schmidt

Good tips on internal linking. That's interesting about your ranking for "government stimulus package".

Chester

Great inputs here. I think one should really look into keyword research. It works best for my sites.

Luc

No. 1 is the one I need to spend more time on. You're right, if you know where your good traffic is coming from you can improve on it with more posts using the same keyword strategy – great post

Jaan Kanellis

It is good to use related post plugins for this kind of stuff to.

Virtual Dreamer

I think the best way to get page rank is to have a great product. I know that is easier said then done but the better your product is,
the more buzz your site will get, the more backlinks , and so on. SEO is important but make sure your product is unique in the marketplace. Rome wasn't built in a day… give it time.

Brandon Mendelson

The important thing, for all of us, is to get on this now. In the next year or so, the search engines are going to be less and less important in terms of where the traffic is coming from.

Michael Aulia

Really interesting post. I usually can never be bothered with updating my old posts with bold keywords or even updating the post on the keywords

Phaoloo
Offerte ADSL

I think this article is one of the best post i have read ever about internal SEO: now i must act and do some improvements to my posts 🙂

Thank You very much!

Tom Bradshaw

Great tips, especially regarding Internal SEO. That's a good idea I must use!

Hubtonomy

It something we should always be doing but we do not always get round to it. Just too busy I guess.

GoBusiness101

This is what we should do as basic. Great post!

Richael | Domain Marvelous

Point no 1, Look at Your Stats, is quite true. Unless you are placed in the first page of any Search engines, you can forget getting organic traffic. Thus, it is very important to attempt to reach page 1 listing of SEs.

Most Keyword Research tools have a large range of error estimate. Apart from Google Keyword Research tool, I guess all other keyword research tools are worthless.

Through blogs, you can achieve the true fruits of Internal SEO. I tend to link to my old posts within a new post and this really helps me in ranking for those keywords the post targets.

Cool post 🙂
Comments are closed.