If Possible, Make It An Affiliate Link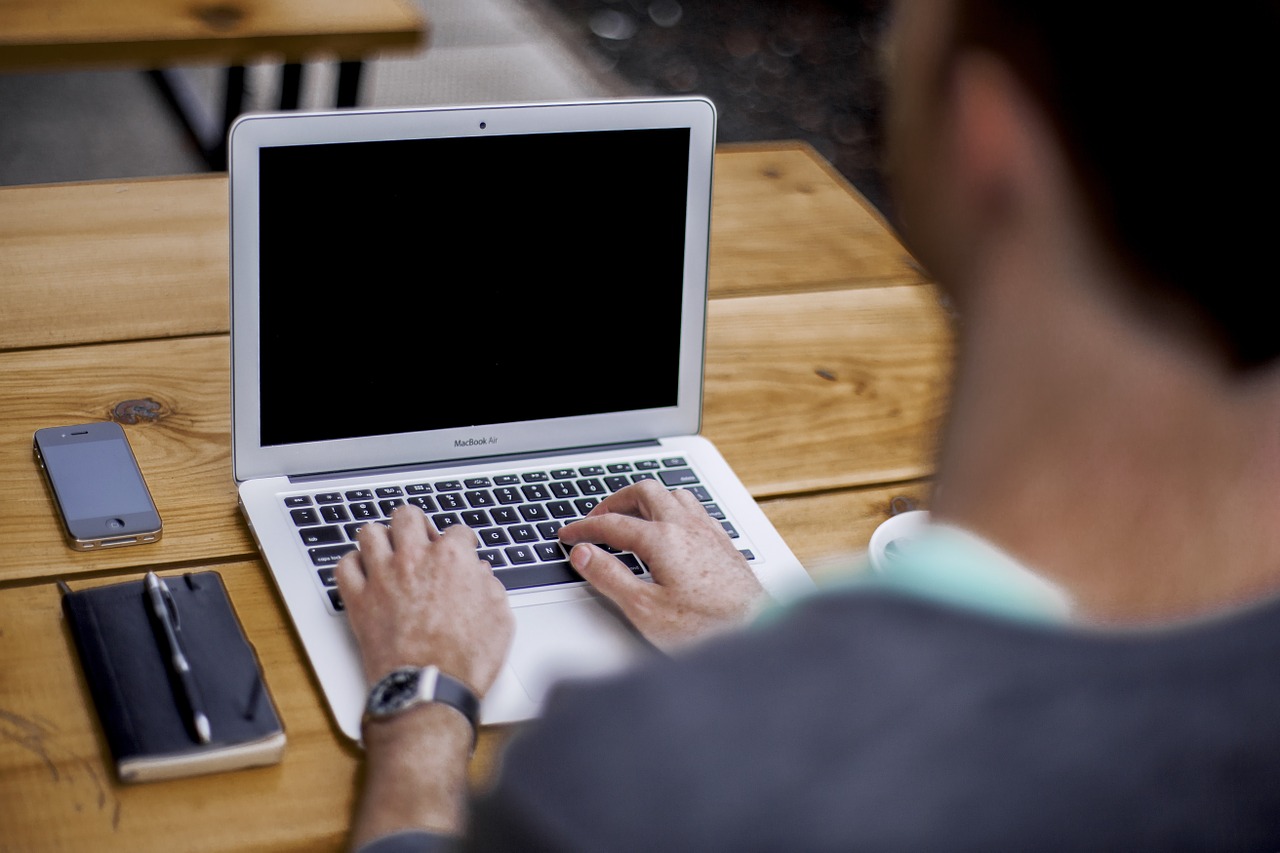 A couple of days ago I was browsing on iStockPhoto, trying to find some images for an ebook I was writing. When I proceeded to purchase an image I liked the site told me I had no more credits left. "Damn," I thought, "I'll need to spend more money here."
Then I noticed a curious message on the top right corner of the site. It said "Balance: $160.00". I clicked there to see what that was about, and I discovered that I had earned that money through affiliate commissions. I converted that balance into new credits, and now I can buy 160 new images without spending a dime.
The interesting thing is that I didn't even remember I had joined the iStockPhoto affiliate program. I went to check my archives, and I found the post that generated that money: Where to Find Images for Your Blog.
Needless to say I am glad I took the time to join their affiliate program back in the day (exactly 3 years ago…). I probably was not expecting to make any significant money, but over the time even small commissions can add up.
The takeaway message is: if you are going to link to a company or service that has an affiliate program, make sure to join the program and use an affiliate link. It will take an extra effort, but the 5 minutes you'll spend doing it could bring a good amount of money in the coming years.
Now I need to go through my archives and find all the links that could be affiliate ones but are not….
Browse all articles on the Monetize category
25 Responses to "If Possible, Make It An Affiliate Link"
O2BinMammot

I was able to get some Google Ads on my site using AdSense, but I'm having trouble getting approved by the advertisers I'm choosing within a given affiliate marketing co. (will not mention names). Maybe because my blog is fairly new? (abt 20 days old with 20 entries?)… Any ideas? Is this normal? How long should I wait? When will I be good enough? 🙁

Eric

Wow, that's awesome you didn't even know you joined and yet made a bit of money from it.

That's certainly a reason to go through a bit of extra work and start doing affiliate links on a regular basis with companies you're with.

Can make all the difference later on for sure.

Kelly McCausey

Affiliate income makes up about 25% of my overall online profits and a lot of that is passive income that has built up slowly over the years.

There was actually a time when I thought it was a waste of time! LOL! I'm so glad that I didn't stick to that way of thinking 😉

Andrew @ Blogging Guide

Hey, that's beautiful when that happens isn't?

You get some extra income with little effort.

It's similar to waking up and having a few emails where you have sold half a dozen products as an affiliate!

Pure solid, simple advice – thanks Daniel.

Andrew

Wallace

Only one post and generates $160 for you, it's absolutely cool. i think the main reason is due to you huge reader base.

Jens P. Berget

I usually don't add affiliate links to my blog posts, other than when I'm writing a review for a product, but I see now that I probably should do what you're doing.

Thanks for sharing this.

Carolee

I love affiliate marketing! I was at somewhere around $75.00 with one- I had set my account to get a check after I made $100.00.

I seemed to be stuck at that $75…I forgot about the account for a few weeks. Next time I checked, I was at $87.78!

On another one, I joined the program on a Thursday or Friday, and Monday I had an email that I had made $10.00.

I have an affiliate marketing page on my site with a few of my favorites listed- I'm still working on it! Like you said, there are a lot of them!

Roshan Ahmed

Great post. And also noticed the the link to istockphoto in this post is an affiliate link, isn't it?

Daniel Scocco

Yes it is an affiliate link (else this post would be pointless 🙂 ).

Gary David | Build Your List Fast

Thanks for sharing this Daniel. Joining several affiliate programs that we can recommend and can help our subscribers is a great way to earn passive income. I also experienced this, I joined an affiliate program about 2 years ago and add it to my autoresponder message, and until now I'm still earning around 10-20 dollars a day from that program every time a new subscriber joined my list.

Regards,

Gary

Sheila Atwood

That was a nice find!

You'll have to write a new post with that link. Especially since you like using that site. You would have lots to say about how great it is.

iStock is a great resource to turn others on to. I use it all the time…hmm better go get an affiliate link.

Daniel Scocco

Yes I guess I should write a review about it.

Nasrul Hanis

Feel happy for you for the nice moments you got there. And I also experienced the same thing too. My first impression was "How I got this??" and then remembered again how I put a 125 x 125 banner on my blog sidebar a few months ago! It gives me earnings without ever knowing it!

That's cool. Realy really cool 😀

panoet

I've an affiliate account on a website, and I didn't manage it. After about 6 month, I've got $21 🙂

Online Blog Tips

The important thing is to try and try again. One problem is that many bloggers just trying to use affiliate systems of large enterprises. I was reading a review about the Online Profits in a blog and the blogger not mention any affiliate link. To make money you need to be vigilant and seize opportunities.

Dev | Technshare

Hey Daniel,

Really Great advice man.
"It will take an extra effort, but the 5 minutes you'll spend doing it could bring a good amount of money in the coming years." Exactly right Daniel. Thanks for sharing this great advice.

~Dev

Melvin

Kinda like what shoemoney also said a couple of years back. "When you write on some product, you may as well want to get compensated for it". Simple but true.

A good example for me was when I wrote a lot about Yahoo Search Marketing long time ago. Before, I saw a lot of people write about it but never put their aff.links and the awesome thing for it was that they pay like $20-$40 per successful referral w/c I made good money with during my early days.

Another simpler lesson to go with it is : "don't be lazy".. 🙂

Carrie

are you still getting referral earnings from istock? i've been part of the program since 2006 and haven't gotten any new referral earnings since june 2009.

Daniel Scocco

Not sure when my last referral came through, but I believe so.

Michelle

Do you have a list of affiliate programs?

Daniel Scocco

It would be impossible to list all the affiliate programs on the web. You have them on virtually any niche or segment.

Nabeel | Create Your First Website

What a great advice Daniel. Sometimes even small things add up. Just like it happened to you. Great lesson for all of us. Use affiliate links wherever you can.

Nabeel

Himanshu Chanda

That is a right advise. I believe this will at times work better than your "usual business" for any IM. The reason being when you decide to sell some ones product online via their aff links the copy seems persuasive and pushy which might drive users away. A casual linking which was not initially intended will always be easily clicked and followed. All in all one more stream of income 🙂

BTW one important question. How do we manage so many aff accounts? Is their any service that can track all our accounts and give a consolidated view?

Daniel Scocco

Good questions about managing all the programs. I think the easiest way to do this is with a spreadsheet and to manually update things.

But I don't do this either, and I suspect I have commissions all around the web still to be paid 🙂 .

Gary David | Build Your List Fast

Thanks for the advise on how we can manage all the programs. As they say, "many streams make a river". i like the idea of building several passive income streams. Even if it's only giving me $10 earnings, but if we have hundreds of sources paying us $10 each, that would be thousands of $$$.
Comments are closed.