I Have Moved to Hostgator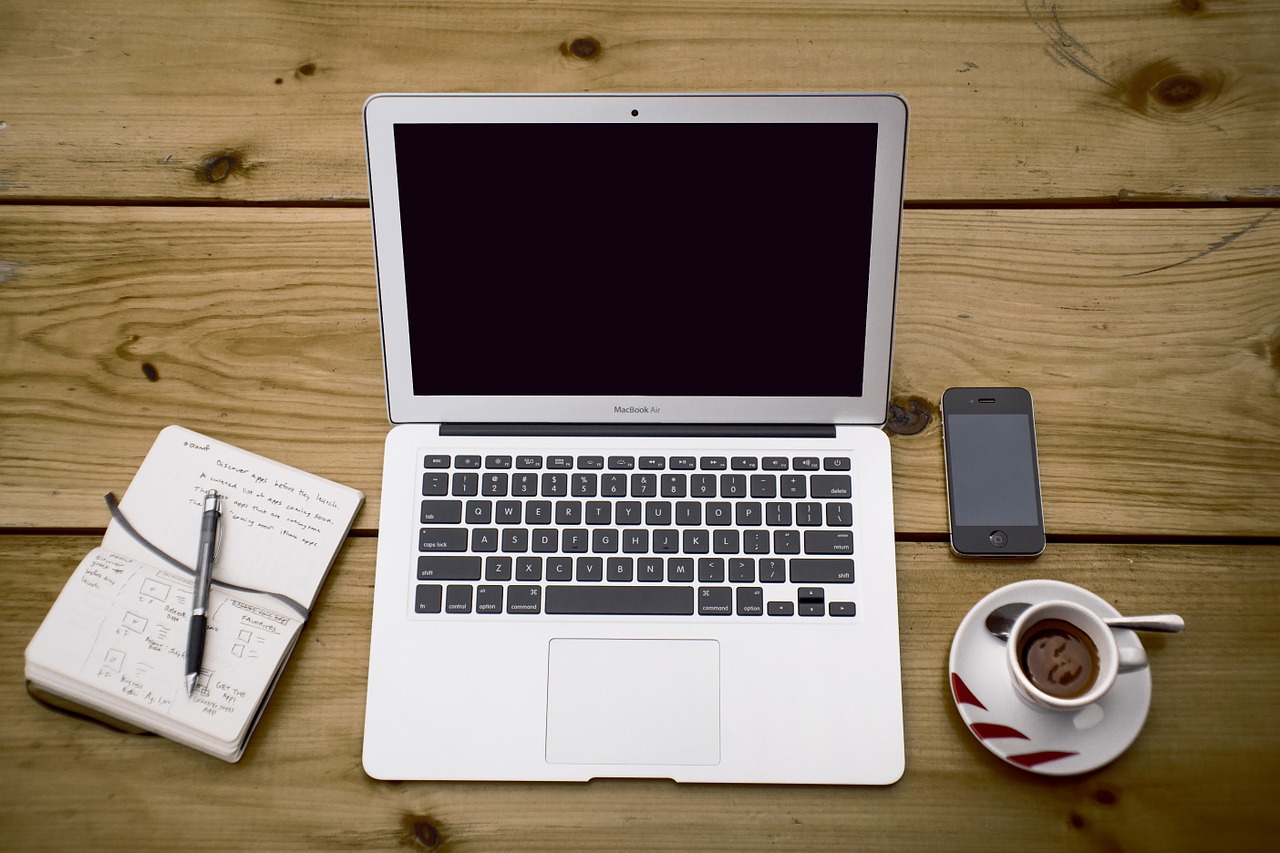 Hopefully you guys haven't noticed anything (while I was freaking out in the back-end…), but over this weekend I have moved all my websites to a new dedicated server on Hostgator.
Overall the transfer was smooth, and the customer support both on Hostgator and Doreo (my previous host) helped a lot. I just did the small mistake of not shortening the TTL of the nameservers before switching, but I'll talk more about that on a future post.
So why did I decide to move? It was mainly a business decision. I was a super happy client with Doreo, and still recommend it as one of the best hosting companies I have ever used, but for the growth of my online projects it made sense to move to a bigger hosting company. Hostgator hosts over 2,5 million domains, so it is as big as you can get.
This was not a blind bet either. I have been hosting some smaller websites with Hostgator for over one year already, so I had plenty of time to test their customer support, uptime guarantee, server speeds and so on. Since I was very pleased in all these areas, I decided to go ahead and move all my sites there.
I am also planning a possible partnership with them, but I can't get into too many details right now. And just to clarify things, Hostgator is not sponsoring this blog and they are not hosting my sites for free. I pay like any other customer.
Finally, please let me know if you find anything that is not working as it is supposed to, as moving websites across different servers is always tricky.
Browse all articles on the General category
40 Responses to "I Have Moved to Hostgator"
Swamykant

Hi Daniel

What do you think about the Knownhost or Media Temple ?

Tom | Oral Answers

I'm still a bit confused, Daniel. You've strongly recommended Doreo for the past few years on this blog. They seem to still be a great hosting company and yet you switched to Hostgator.

Your reasons don't add up. You said you did it because they don't offer dedicated servers. The owner of Doreo even left a comment here stating that they DO offer dedicated servers.

The only reason I can find that you mentioned is that since you're getting bigger, it made sense to go with a bigger hosting company… I don't see how that makes sense. Please let me know, I'm really curious!

Why did you really switch? I think you owe us an explanation since you wrote this post for us.

Andry

Hope everything will ok, my client use hostgator, but she got many spam email. Let me know your experience using hostgator for the next 6 months.

Kristoffer

Well, I don't think he should use Hostgator, but that is his decision. Over at IsMyWebsite, we don't send SPAM mails out.

Chad

It's not HostGator sending SPAM, its just regular old spam. Luckily, any host, even shared hosting have spam filtering rules they can set on the server end. To filter, sort, or even delete altogether the admin of the site just needs to set those rules to how soft or strict they prefer.

I've been with HostGator for 4 years. I was the best decision I made after switching off another large host, but far less reliable.

Andry

Hi, sorry if my comment bother you, but i can send you the information about my client website if you need (of course if you can help it would be great). But, the point is, she didn't complain about other service in hostgator, only emails.

But like Chad said, maybe that's just regular old spam.

Kristoffer

Hi Daniel,

I'm glad to hear you're glad about Hostgator.

However, I'm an admin on a free hosting provider, which can live up to the requirements you may have.

It's not actually completely free. We've recently added a credit system, where you pay for your hosting – and that's only the servers.

You can pay by posting in the forums, having your AdSense ads (we're in time of adding more networks) on your site that's served by us, or you can buy credits.

Then we've a per site fee – it depends on the company we've reseller or VPS with how many credits it cost, and then you pay down to the megabyte of bandwidth and space you use.

I've all my sites hosted here, and I'm very satisfied. With any credits left over, you can buy domain names (when the credits store open completely).

You get cPanel as the control panel. Just contact me if you want to know more about it.

It's called IsMyWebsite, and it's hosted at ismywebsite.com
We've been hosting clients for 5 years now, and we're still moving forward.

Gideon George

Host Gator frustrated me! I hosted a site with them following the recommendations of my Mentor, and guess what? for more than five days the site was not up. I even paid and advert in a local newspaper to advertise the product of the site but my site was down and the visitors came hitting an empty website.
though I love there chatting and customer's care, the rejected me because I am using a Mastercard prepaid credit card after wasting my time.

I aint got no option than to look elsewhere.

Agent Deepak | Blogging. Marketing & Success

Hostgator is one of the best Web Hosting out there. I have never used it but my friend uses it and he is very happy with it.

He says their support is the best.

Marija

Daniel, can you please tell me something more about your hosting plan? And what the price is?

I am the customer of AtlastHosting, it's been less than 2 months, and although they have been reliable, I find them quite expensive. So just for the comparison I want to see how much you are paying for this website.

Thank you very much!

Daniel Scocco

I pay $260 monthly for a dedicated box (i.e., there are just my sites on the server).

Marija

Daniel, thanks a lot for the reply, it's a useful piece of information for me.

Lee Ka Hoong

That's a great move Daniel! I've been with Hostgator for quite a few months and I'm impressed with their customer and technical support, as well as the uptime and server speed.

Regards,
Lee

alex

Great post Daniel. Timely and relevant since I am hosted with the internet marketing company that got me into this online business fiasco in the first place. I am getting 'internal server error 500's' at least once a week so think its time to build the foundations of my business on something a little more solid.
Would love a post on how you went about moving everything and what processes you followed to keep the transition as seamless as possible.
Thanks again, and can I just add that it was YOU that got me into this, what with your BRILLIANT 'MAKE MONEY BLOGGING' eBook!

Daniel Scocco

Will consider a post on this topic, thanks.

Derek

Welcome to Gator. I have been with gator for 4 years and have hosted a few sites in those years with them. I have had no downtimes except for 1 time and it was a short one. There live support is much better then there email ticket system. I even used there phone support to restore my mysql database when a table crashed. There support tech found the bad table and also fixed that. I was not home at the time so had the site fixed over the phone.

This blog right now is running great on the HG hosting. Sorry if i sucked up to HG but this the best host for me for the past few years.

Radu

And what plan do you use from Hostgator? VPS? What exactly?

I've moved to Doreo thanks to you (and I was a client of them for 2 years I guess). Not any more.

Daniel Scocco

I use a dedicated server.

Dave Starr

I'm with a small company called Quality Host Online, they have some value plans worth checking out, and they have something many of the big names don't have … month after month after month of 0% downtime.

But I'll say this about Hostgator. A blogging freind with amuch bigger enterprise than I have recently moved from a dedicated server on another 'name brand' service which was amazingly slow for its price and reputation, to two standard-size Hostgator plans and his blogs and ecommerce stores have never been faster. HostGator is definitely worth a look next time I consider any big changes.

Might as well throw this out here too, might make a good future blog post … once a blogger starts making thousands per month, wouldn't it be worth it to 'shadow' the 'money' blog on an account at a totally different server … geographic as well as company diversity?

With the cheap plans from even good companies out there, it seems like cheap insurance.

Daniel Scocco

Good topic for a post indeed. Thanks Dave.

Stephanie – Home with the Kids

I've been with Host Gator a while now, and I really like them too. Even helped me cope with a sudden surge of traffic. Still had some bad downtime, but it was something that couldn't be controlled by them. But they worked hard to get my site up while protecting their other customers when I was getting too much traffic for a shared server.

Aaron

I think you'll be incredibly satisfied with Hostgator. I know I have been. The only annoyance for me (who can't afford a dedicated server) is the Inode distribution

Vlatko

Well since you've asked to let you know if we find anything that is not working as it is supposed to, just to let you know that your WP- Supercache is broken.

While we are there you might want to try W3TC plugin. It surpasses WP-Supercache in most of the aspects and has many other features.

Daniel Scocco

Actually I had disabled that plugin a while ago, but it is already the system as you pointed out correctly.

I will remove it now. Thanks for the heads up.

Jaan Peter Kanellis

Been with them since I got online. I also have recommended and switch most all of my clients over to them. They are great.

Himanshu Chanda

@Frank I guess you guys need to work on the communication and flexibility part. Neither the website gets any update, nor the plans were modified from last 1 year. It seems almost dead!

Also the cap of using just 2 websites in an account seems so futile when there already is a cap on the bandwidth and disk space we utilize.

And considering sub-domains in the 2 website cap as above just kills the whole purpose.

With DBT making a move I guess Doreo guys need to upgrade themselves too. At times even the best service just doesnt satisfy 🙁

Regards
Chanda

Frank

@Chanda,

We do review disk and bandwidth on a regular basis. Everyone is way too caught up in the massive overselling that goes on in the web hosting industry. Offering huge amounts of disk and bandwidth that you simply won't use (or can't use because of terms of service) is a game we are just not going to play.

Himanshu Chanda

@Frank

My decision to opt for Doreo was only basis the understanding that you guys never oversell and I still vouch for the same 🙂 . The only question I have is when I am way under those bandwidth and disk limits… why cant I host few more sites or sub domains to utilize the same. Why a cap on domains hosted?

Ishan

I second Himanshu. I had opted for Doreo because of no overselling and customer care.
But leaving site without updates is weired.
We know about over-selling and other things but what about average joe who will say, 'Why should I go for this 60 GB host when XYZ is giving unlimited?'
At least you should tell about no over-selling and how you do not 'trap' our money with lucrative '4 doller per month*' options. ( *-only with 2 year subscription plan)!
Counting sub-domains in extras is also weired! You should do something about it. Maybe you should give us some extra addon domains just like you gave extra DBs last year.
And please, consider. starting affiliate program soon!
I am a Doreo customer since Dec 2008 and there's only one thing I have to say:
'You guys rock!*'
* – With all the plans! 😉

Roshan Ahmed

Hi Daniel,
Which blogging platform do you use? WordPress.org? Is it really easy to maove these websites? (I think 'tricky' doesn't mean tough) I think it would be better for WordPress.org users using BlueHost since it's preinstalled there. Anyway, I use Blogger (and I've read the post before the previous post made on May 8th) and I may stic with it since it's easy for me.

Roshan Ahmed 🙂

Daniel Scocco

I use WordPress. It is relatively easy to move one site, but I migrated a many of them at the same time, while changing nameservers too, that is why it got tricky.

Hostgator also comes with a one-click install for WordPress.

Himanshu Chanda

Hey Daniel,

Couldn't understand the decision completely (I opted Doreo only post your recommendations). Was Doreo not able to support the size of DBT? What actually triggered you to finally make the switch?

Chanda

Daniel Scocco

There were several factors involved, but none of them regard Doreo's quality. I still recommend them as one of the best hosts around. Hostgator has the same quality and reliability, though, plus some other things I needed, and that is why I moved. For example, Doreo is currently not offering dedicated servers, while Hostgator is and has some very good specs for the price they charge.

Frank

We do offer dedicated servers (as well as VPS's). We don't currently have them listed on the web site, but that will be updated shortly.

Daniel Scocco

Thanks for clarifying that Frank. I knew you guys were working to put those plans available, but didn't know they were live already.

Dev @ Blogging Tips

Hey Daniel,

That's awesome to hear !! Grreat.
I'm using hostgator for a while now and can there service is really rocking. !!!

Regards,
Dev

Steve @ 2009 Taxes

Best of luck. I have been with Hostgator for over a year and their live chat support is a crapshoot. Creating a ticket gets you better results but it takes more time.

Michelle

I just moved to HostGator on Wednesday- not long enough to have any real feedback. However, they were prompt in answering several questions I had via email.

Josh Garcia

Hey Daniel,

Hostgator rocks! I've been using them for a while now. They have the best customer service. Always there to help out.

Chat with you later…
Josh

Tia – BizChickBlogs.com

Hostgator is good, but it really depends on what kind of tech support you really need. Level 1 tech doesn't know anything, so if you have VPS or higher packages, and something goes wrong, you're in for a long night.

Let's just say that my site went down while it was on Hostgator for "unknown" reasons that were "unsolvable" by Level 1 tech, and so they filed a ticket (which is really irritating). It NEVER was addressed by Level 2. Three hours later, I got sick of waiting and moved the entire site to Bluehost. Everything. The longest part of the process was canceling Hostgator service, which couldn't be done until the next day (of course).

But that was a VPS issue and it was dealing with WPMU and honestly, I have heard only good things about regular ol' hosting with Hostgator.

Good luck with everything!
Comments are closed.