Hustling My Way to 50,000 Subscribers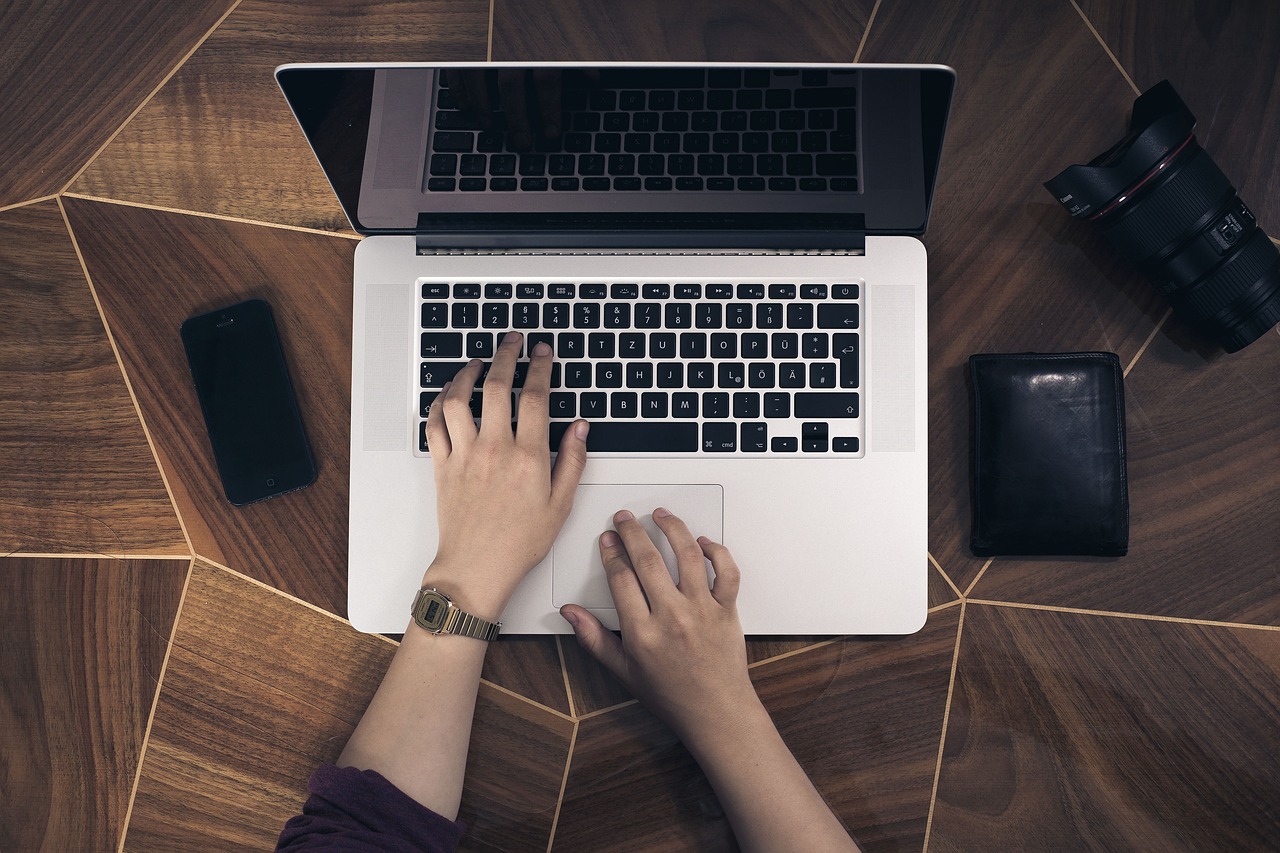 Hustle (verb): to proceed or work rapidly or energetically; to be aggressive, especially in business or other financial dealings.
I consider myself to be a hard worker, but I don't think I am a hustler. Not yet, at least.
I will be trying to change that this year.
Now the difference between "working hard" and "hustling" might be a subtle one, but it is also an important one. In my opinion working hard is about being able to work long hours, to persist for months on projects that are not going well, to remain focused and so on. Hustling, on the other hand, is about making sure that the hours you'll spend working will yield something. It is about making things happen, getting results, accomplishing goals, no matter what.
As you can see, you need both. You need to work hard and you need to hustle.
Practically speaking, I want to start hustling because I believe I fell into a comfort zone over the last year. The results I have been getting with my blogs, websites and with my online business as a whole were good, but they could have been better.
As a result I have set several goals for this year, and I will try to achieve no matter what.
One of them I wanted to share with you guys, because I might motivate you to do the same. That is, the goal of reaching 50,000 subscribers within the next six months (so by July 21). That is about 2,000 new subscribers per month, which is twice the historical rate of this blog (Daily Blog Tips is 39 months old and has 39,000 subscribers). It sure will require a lot of hustling to achieve that, but I believe it is possible.
As for the tactics and strategies I will be using to reach that goal, well, I will talk about them on future posts.
The message I wanted to send remains: hustling is essential. If you are not, get on with it!
Browse all articles on the Strategy category
39 Responses to "Hustling My Way to 50,000 Subscribers"
Luca Di Nicola

That's a very aggresive goal. I hope you can reach it. I'll be interested to see what you have in mind to get there

Adrian

Wow, that number of subscribers seems totally unbelievable. Personally I'm still working my way up to doing a real blog, but kudos!

Rocque

I am down to 15 subscribers since I have not been posting as often on my blogs. I would love to have over 1000. I was happy when it was over 100, and was striving to get over that, but I feel 2010 is the year I have to find what brings in readers. They obviously are not interested in what I have to say.

Matej

My favorite word for a long time. Harder part is to carry it into deeds 🙂

Lucy Thorpe

'Where hustle is the name of the game.
Good guys get washed away in the snow and the rain.'

Gabe | freebloghelp.com

The goal of 2k followers/month is a lofty one but I love it! I'll be curious to see what tactics you deploy to get there. Definitely keep us posted!

poch

I totally agree!

Chris Peterson

Quality hustling work is necessary for everybody current situation especially in management level. If we haven't advance technique then we can't do smart work to achieve that we have to do hard work.

Web Marketing Tips

Yes now a days hustling quality is one of the important quality of every manager, entrepreneur and now blogger as well.

Hard working certainly pay off but with hustling you can expect more and more.

Kristoffer

I have already subscribed, and I love your content. If you look at my blog (which is fairly new), some of the content is from this blog.

Supermarket Soap

I plan on doing hustling this year too. Maybe not on your scale, but I'd like to get my blog back to the state it was before I was forced to relaunch it somewhere else – i.e.:making money! It's going to be tough, but I think things will go well!

Ray

It's a combination of number of subscribers and whether they are the targeted followers that a blog needs. With truly large numbers this blog gets, I think it's safe to assume that a significant percentage of them are not here by accident. I would think that Daniel gets a large share of traffic from search engines. Large numbers of followers confirm that what you're doing works and is beneficial to your readers. It's the holy grail of a blog designed to teach such as this one.

Ray

mohsin

That is indeed a nice idea and a challenging goal, I wish you success, and if you will share your strategy with us, I will try to implement them also on my blog and I will share the results with you.

Chester

That would be a lot of subscribers. In every business, it's necessary to set goals. Then the challenge begins when you think of ways of achieving it.

I agree with Anna Jane, "why is the number of subscribers so important". It's the activity of subscribers that should be monitored.

Dana @ Blogging Update

what a goal you have here daniel. I think that after reach the goal (50k subscriber) you surely can make very decent money from it.

Daniel Scocco

@Eric,

Yes, my main goal is to monetize better that site. It is getting close to 500,000 monthly page views, but I haven't had time to monetize all that traffic efficiently yet.

Eric C

Yeah, unfortunately I just want to know what you plan on doing. Hrrm.

I guess I would say Daniel that I consider you to be my fav. blog on blogging. I was a little upset when I saw problogger's 30 bloggers to watch, and you weren't one of them. I think it did a disservice to the readerhsip.

Anyways, keep up the good work. Any goals for Daily Writing Tips?

Daniel Scocco

@Eric, I will be sharing the tips I will apply along the way.

@Anna, I value the number of subscribes because it is the best indicator of the reach of a blog.

@Tim, On my case it was pretty constant, but reaching the first 1,000 subscribers was definitely the harder part.

Raghu

1) Follow Idea 1 – Not working?
2) Implement Idea 2 – Better than Idea 1?
3) Make improvement to Idea 2 – No big improvement?
4) Find Idea 3 – Cannot find Idea 3?
5) See what others are doing.

Track and Test everything.

Tim Paulino

Have you experienced any subscription spikes or plateaus? I'd be interested to learn more about that. For example is it harder to get past a certain number doing the same thing or do you need to start to look to new ideas once you reach a certain threshold.

Anna Jane

I think its a great idea to have online goals and targets, but why is the number of subscribers so important? A number tells you nothing – it's the subscribers who genuinely follow and keep up to date with your blog who count.

Ray

What a strangely coincidental post. I wound up destroying a blog by accident yesterday, and as a result I launched a brand new one today. Just a quick aside here for a moment…when they tell you that you should backup your blog regularly…you should listen…I'm just sayin'. The main point I was making is that I am choosing to see this as an opportunity, rather than a disaster. I liked the old one, but it didn't have the focus the new one will, and like you, Daniel, I am planning on hustling. I don't want to waste a new beginning.

Ray

Eric

I just added this comment to get followup comments.

Eric

How do I get to 200? I am at 13 months, and far from 13,000. But good luck!

Ben Collins

Your content is great and I've learnt a lot from your site. I'm sure you'll get there…! Hopefully if my site takes off as i think it will then i shoud be sending some traffic your way..!

Raghu

Good Luck to you. Last 3 months I have an average of 2,300 subscribers. Let me see if I can catch up to you by end of this year 🙂

Chanda | BizDharma.com

After getting into the Online Profits program, I am feeling quite confident to try and carve a similar growth for my blog too 😉

All the best Buddy !

Kevin Muldoon

I'm sure you'll reach it Daniel. It's a great achievement 🙂

Debojyoti

Good luck to you for your quest to reach 50K subscribers. To get subscription rated up two fold, you really would need to hustle. No time to relax.

Aglo

2000 Subscribers per month? What dreams if I can get the reader like it? I almost a year in blogging, but only got no more than 1000 Subscribers.
Comments are closed.