How to Write 'Off Topic Posts' Without Losing the Focus on Your Blog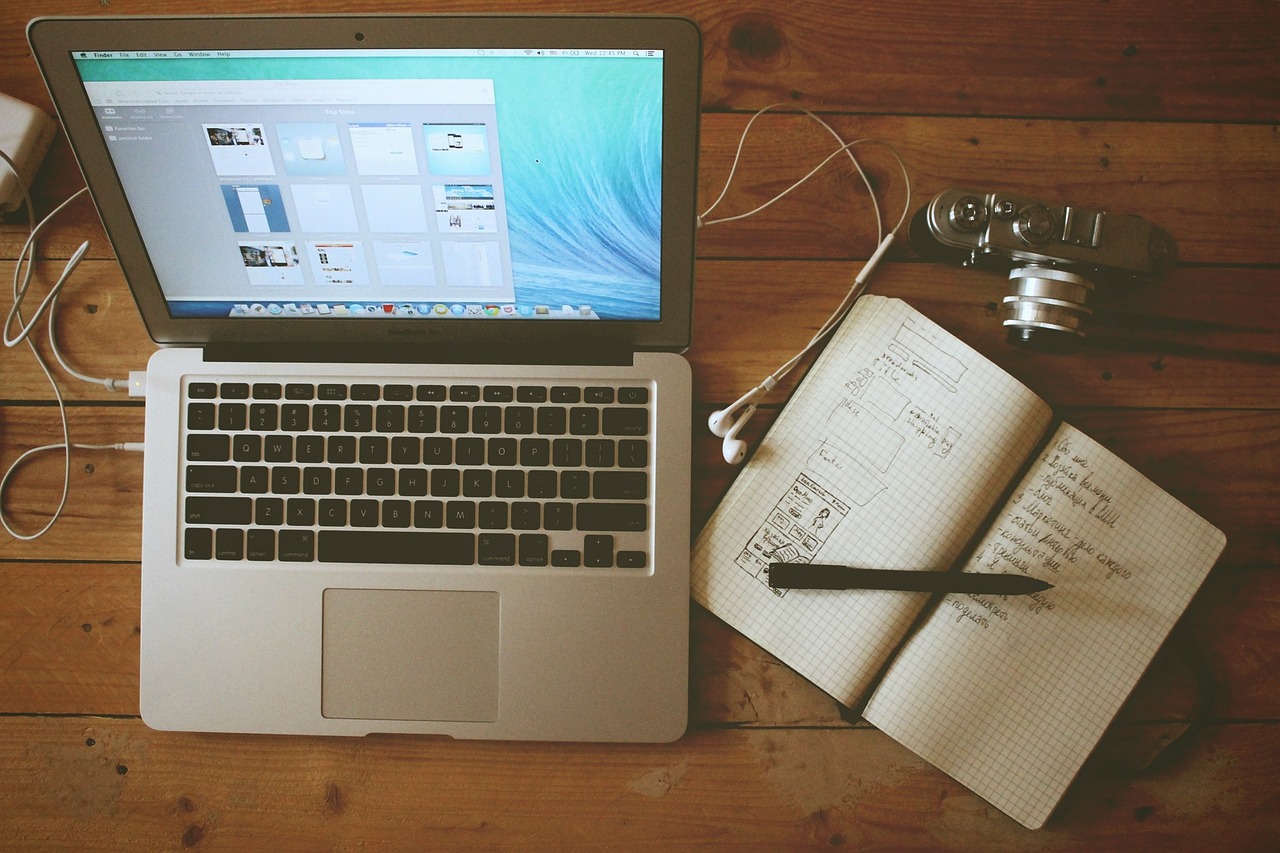 This is a guest post by Aman Basanti. If you want to guest post on this blog, check out the guidelines here.
Being a savvy blogger, you understand the importance of having a focused blog. You make sure that what you write is relevant and specific to your target market. You do not post content that may dilute the focus of your site.
Yet you still like writing about other topics, especially topics that are related to your overall market but are not specific to your niche.
So how can you continue writing on those subjects without losing the focus on your blog?
This was my dilemma. I loved writing about consumer psychology and wanted to keep my blog, Age of Marketing.com, focused on buyer behaviour. But I also enjoyed writing on other topics like blogging tips, entrepreneurship and personal success.
What was I to do?
The answer was to think outside the box, or in this instance, outside my blog.
The Answer
Just because entrepreneurship was not the focus of my blog did not mean it was not the focus of another blog, like Business Insider. Just because blogging tips were not the focus of my blog does not mean they were not perfect for ProBlogger or Daily Blog Tips.
Turned out not only could I continue writing about other topics, I could turn it into a powerful traffic generation strategy for my blog.
Here is how I benefited from writing off-topic posts and publishing them on other blogs:
Kept my blog focused: I could still keep my blog focused on consumer psychology and buyer behaviour.
Expanded the number of topics I could write about: It is easier to find post ideas when you have more topics to choose from.
Made blogging fun: They say a change is as good as a holiday. While I loved writing about consumer psychology, it was fun to write about other topics as well.
Built traffic and back-links: Traffic from guest posting is the highest converting traffic (in terms of blog opt-ins) I have ever got to my blog.
What this does and does not mean
Now this is not your ticket to writing and submitting generic, half-arsed guest posts to other bloggers. Nor is it an excuse to stop writing for your own blog.
It just means that the next time you spot a brilliant post idea that is not directly related to your niche, then go ahead and write it up. Or if you start to feel stale and need a break, take time out from your blog and write for another blog. You will build traffic, back-links and recharge your batteries at the same time.
About the Author: Aman Basanti writes about the psychology of buying and teaches you how you can use the principles of consumer psychology to boost your sales. Visit Ageofmarketing.com to get his new e-book – Marketing to the Pre-Historic Mind: How the Hot New Science of Behavioural Economics Can Help You Boost Your Sales – for free.
Browse all articles on the Writing Content category
13 Responses to "How to Write 'Off Topic Posts' Without Losing the Focus on Your Blog"
googler

I would say that is a great idea to just guest post to other blogs that is related to the niche that of your post. I also sometimes have a topic in mind not related to the niche of my blog so I tend not to entertain it. Guest posting would definitely help not only your inner desire to write a certain topic but also build back-links as well. =)

neo

totally agree with elijah – "The more topics you tackle, the better you write! Sticking to one subject can get boring".. but I don't write too many personal thing in my blog, just keep it balance

sokun

Great post, i usually find myself off topic sometimes and this will certainly help

Hezi

Guest blogging is great. I have done it only once, and it gave me a lot of traffic. It is good to building relations with other people in the blogging community.
ES from 2 comments above me is right though.. If your guset post is completely unrelated to your main blog, then the traffic you generate might not be very targeted.. But it is good to spread your name arround, and if you are actually having fun writing, then by all means, go for it!

Brian

There were times where I couldn't help think, "Man, I'd like to talk about this topic, but it does't really relate to my blog."

It's funny that this post popped up when I needed it.

doug_eike

This is a complicated subject, because if you direct folks through a guest post to your blog, they have an expectation that they will find something relevant to the topic of the post they just read. This brings you full circle to having to write in your niche. I've decided to take an eclectic approach and simply write what I want to write, letting the visitor-traffic cards fall as they may. Thanks for the insights!

ES

I am not sure how much this strategy would work unless they are on related topics. Getting links are better, as long as they are related to your blog content. Otherwise, I guess its not such a huge plus. Not sure, though.

Jamie Northrup

Wow, thanks Aman, I made the mistake of trying to make specific blogs for each of the things I enjoyed, but my time was too diluted to really take any of the blogs to the next level without ignoring another one of them, this is perfect, I think I will focus on my personal blog, and my hobby blog, and shut down the rest to guest post about those interests…

Thanks again, it seems stupid and over said (usually in spam comments lol), but this really is what I needed to change my focus, I think this will make my blogging much more effective and successful, by focusing on one blog, and drive all the traffic there.

Tim

You have some great points here! Now that I'm a blogger, I tend to see the world in blog posts. What I mean is I often catch myself trying to formulate blog posts out of the everyday things that life throws my way. I often think of posts that I think are really great but have to abandon the idea because it doesn't fit "my niche". So thanks for the advice, I'll definitely keep it in mind for the next time my mind subconsciously thinks up blog posts out of my niche!

Ruth

This is precisely the balance I'm trying to master as a writer and blogger. I write in the technology sector – my blog is geared to that niche market. But I'm expanding my scope with guest posts that allow me to write about lifestyle, pursuing one's passion, blogging/writing in general. I'm so glad to hear that this strategy has worked for others – very validating!

Elijah @ClimaxMedia

The more topics you tackle, the better you write! Sticking to one subject can get boring.. Just like only reading fiction novels. Switching it up keeps things fresh and exciting!

Nicolas @ Man With Zen

I wouldn't be so optimistic about new users or conversion ratio from such guest posts.

As you have correctly said, if you have an offtopic post, you post in on another web site dealing with another niche. It means that people who click on your link are less focused audience, than from "normal" guestblogging.

I am not saying to shun the practice, it's the great valve to blow off your extra creativity and use it for your purposes.

Just don't be overzelaous and overoptimistic of what it can and will bring you.

Rebecca

You make good points. I'm a guest blogger on a pet website and was writing articles for a parenting/teen magazine. It's a good way to stretch your writing skills and reach other markets at the same time.
Comments are closed.