How To Write A Viral Blog Post: 7 Real Examples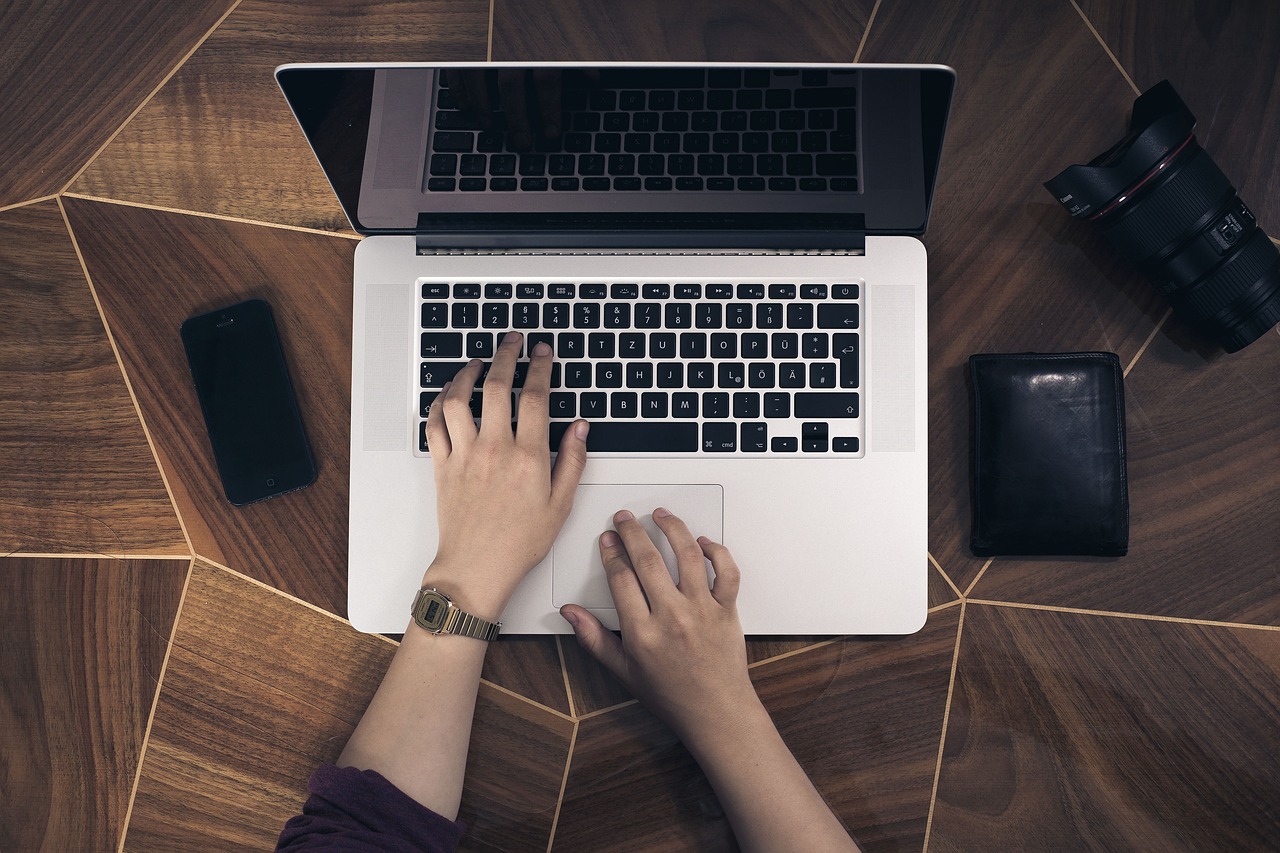 This is a guest post by Diggy. If you want to guest post on this blog, check out the guidelines here.
I don't usually write about blogging or writing but today I'm making an exception. While doing some browsing and stumbling, I decided to look at the top articles on Stumbleupon (a social sharing network) about self improvement to get some ideas for new posts. I was amazed to see articles getting 140,000 views. One article, getting that many views? I think that is what every writer and blogger wants.
So what is the secret? You are about to get a bit closer to the answer.
Top 7 Stumbleupon Self Improvement Articles
These are just 7 of the top posts on Stumbleupon in the Self Improvement niche. There are many more on the web, but I think the ones I listed should serve as enough of an example of viral blog posts.
1. What Are Your Eyes Giving Away?
What is it about:
Learning how to read people's intentions by their eye-movements and expressions and the visual clues they give.
Why it is interesting:
Everybody wants to have the skill of being able to know someone's intentions or feelings by looking in their eyes and reading their visual clues. It's a source of power and seems like a really cool thing to be able to do. Just by reading the title and understanding the topic of the article, it makes me want to start reading it and find out what it is about.
Why it makes me want to share it:
It's neatly presented, broken down into easy-to-read paragraphs and contains interesting pictures. It is not too long and has some good facts and information I never knew about, so that is something I would easily share or send to my friends. Cool facts and pieces of knowledge are always something that people share.
2. 33 Ways To Get And Keep Yourself Motivated
What is it about:
A list post of 33 ways to get and keep yourself motivated.
Why it is interesting:
List posts are always interesting to read because with so many reasons about a topic I'm interested in (motivation), there are bound to be a couple good ones that I can learn from.
Why it makes me want to share it:
List posts are the most common kind of posts that get shared very easily. A list is something that everyone can relate to, and the more reasons on the list, the more likely a reader is to find something that they can relate to on a strong level. If you have a friend or family member that needs some motivation, a list like this one is perfect to send to them or share on the web.
3. Ten Strange Places
What is it about:
Ten strange locations in our world. Places both weird and wonderful and amazing to see.
Why it is interesting:
Travel is one of those global topics that almost everyone is interested in. Our world has so many hidden treasures and beautiful places. It is always fascinating to see pictures and learn more about our world. This post has ten incredible places in the world, with some interesting facts about them and gorgeous pictures!
Why it makes me want to share it:
Beauty is worth sharing! Pretty pictures and awesome locations in the world? That is definitely a recipe for a post that I want to share with the world and my friends.
4. 40 Tips for a Better Life
What is it about:
40 Different ways how you can improve your life.
Why it is interesting:
Everybody likes to think that they are living life the right way. I also like to think this, but I know there is always plenty of room for improvement. That is why this post is so appealing, it arouses curiousity to see if there is a way in which you can improve your life.
Why it makes me want to share it:
It's an awesome list post. Easy to read with some valuable wisdoms that I would want to share with others.
I know that it is easy to read and won't be a nuisance to others, but more of an asset to them, and that is exactly why I'd share this post.
5. How to Become a Better Husband, Boyfriend or Life Partner
What is it about:
This article is about being the best man you can be for yourself AND for your lady. Written by a man for other men.
Why it is interesting:
Relationships rank high in the list of most important things in the world. I for one am always curious about what other people say about relationships and how to maintain them. This post lists a whole lot of reasons in easy-to-read paragraphs. A nice length and rather informative.
Why it makes me want to share it:
Good relationship advice is always welcomed by others. Besides that, it was fun to read and enjoyable, and that is exactly why I'd share it.
6. How to Live a Better Life with Less
What is it about:
Achieving more by doing less.
Why it is interesting:
The concept of being able to live a better life and do more by actually doing less is an interesting concept in itself. The post is broken down in easy-to-read paragraphs with headings. In today's world we are all so busy doing things, that we forget by doing less and the essential, that we can focus on the things we really want to do.
Why it keeps my attention and makes me want to share it:
It contains an important truth of cutting out the unnecessary and focusing on what you want to do. I would share this because it can genuinely help people make their lives better.
7. How Much Of Life Are You Actually Living?
What is it about:
Life and how you are letting it pass you by.
Why it is interesting:
So many of us all live for the weekend, or for the holiday, or the promotion in 5 years time. This post questions the way you live your life and if you are letting it pass you by. Very thought-provoking.
Why it makes me want to share it:
Exactly for that reason mentioned above. To give people a wake-up call so that they can realise if they are letting life pass them by.
How To Create a Viral Blog Post
List Posts:
The majority of the posts that go viral seem to be list-type posts. "X reasons to do something" or "X ways to be inspired". The reason that these posts are so easily shared is that they are easy to read and there is always one or more reasons that relates to the reader. That is why they feel happy to share it and go through the trouble.
Interesting Topics:
Posts that go viral are often about topics that everybody has an interest in. Travel, life, money, sex, relationships. These have a broad appeal and are likely to be shared.
How-to Posts:
If you can provide a solution for a problem then people are grateful. If you can provide a solution for a common problem that many people have, the chances are big that your post will get shared by everyone who finds your solution helpful.
Of course not every post that you write in one of the above three styles will ensure that it goes viral. however, I think that it will greatly increase your chance for creating a diamond in the rough, a post that will get thousands if not hundreds of thousands of views. If your aim is to create viral blog posts, or even just one or two to get more traffic to your blog and new readers, then it is worth it to write articles in one of the three styles I mentioned above (or a combination of the styles).
Diggy writes all about self improvement at his blog UpgradeReality. If you are looking for motivation, inspiration or useful tips to live a better life, subscribe to his articles via RSS or Email.
Browse all articles on the Promotion category
27 Responses to "How To Write A Viral Blog Post: 7 Real Examples"
Vita Reid

I'm new to the blogging world, and I find that the posts that people have found the most interesting have been very short one (less than 100 words) and a list blog. You were so right … thanks so much for posting this. This was most helpful.

Vita Reid
The One Minute Minimalist

Bill Bolmeier

Nice. This post itself is a great way to present and talk about other sites/blog posts.

James Todd

Everyone is self interested. Articles and information that resonates with readers draws eyeballs. The largest percentage of the posts are-how to improve your life, how to get motivated, how much of a life are you already living…

Sounds like people are depressed and looking for a way out?

In tough economic times the entertainment industry does very well.

Focus on the basic human need for happiness and looking good and you'll do well.

James Todd
Publisher: BuildMySiteforFree.com

Segedoo

very concise and informative.

List are awesome time savers. I guess that's why most of us like them.

Intelligent Post.

Cheers man,
Olusegun

Muxx

I think viral posts have generally 2 things in common: great information and something that tickles the readers imagination.

You need to be able to pull them in with a great title and teaser, then once they're reading it should give them information that is somewhat known but is still a 'mystery' to them.

I find myself reading these completely strange articles on weird things just because I've heard about them but never got around to doing the actual research into what they are: things like "Deep sea creatures" – I love looking at how weird they are and a post talking about them would gain my attention.

List posts are a sort of pet peeve of mine, although I do find myself writing them often. They don't really give a ton of great value in my opinion because many times the author doesn't add any additional information to the list. On the other hand, a well written top 10 post is one where the author adds their opinion, additional information and relates it to their readers.

Tony

Besides the three you mentioned, controversial blog posts are also good candidates for turning viral.

Aglo

thanks for tips. all of it are useful to me in exploring the potential for something better.

Elizabeth Haggar

I believe it's very important to have the research links to substantiate the main points being developed in a blog post, article, etc. However I also think it's important that the post or article stand on its own without the reader having to go to the research to get the meaning of what's currently being read. Use the simplest possible word and sentence structure, Use bulleted points whenever you can and don't be afraid to voice opinions.

Free Money Income

@scheng1

I bet that topic would become more viral but i guess divorce rate will increase.lol

David Walker

Thanks for the viral tips, Diggy.

When I see a post that is interesting and informative, not just for me but for many other people I know, I share, especially when it's in list form or kept short and sweet. I now see why that would go viral.

I liked #1, 3 and 7; very interesting. Will definitely check them out and share

James Stewart

Offer something of value and interest in your posts – that's the bottom line to me.

Great post all the same.

Keep blogging!!

James

scheng1

haha, interesting summary. I bet "how to find better husband/wife" will reach the top too.

mk akan

Problem solving,very helpful , controversial , against the norm type of posts usually have the potential to go viral faster than some other types of posts.

Online Pursuit

Really enjoyed that post Diggy,

Checked out your blog aswell some cool stuff!

hope to hear more from you.

GoBusiness101

This seems a lot of information to read. To seriously comprehend this you need at least whole day to sit and read this. very informative and well thought!

Happy blogging!

Chris Peterson

Yap, Your blog contains quality information. Thanks getting huge traffic.
Before writing a topic you should research your audience, what they are looking from your blog and how they will get new tips from your post.

mark

It just shows you that lists of things… top 10 of this and best 10 excuses, etc always attract peoples attention. Even my quality newspaper in the UK has got into the act as the Times now completely fills their online pages with top 10s.

Suresh Chowhan

I enjoyed all posts, but very much I like your concept for viral marketing. Great!

Free Money Income

Posting articles giving solutions to particular problems is really have a good chance to become viral and stand out from the rest.

Chester

Thanks. Your post is really interesting. I have been stumbling, but haven't checked that top articles. They're very good to read.

Eric

Making your article stand out is important. If it's just blah then you're going to get blah results.

Make it interesting and worth your reader's while. Not your while.

What do you think?

Web Marketing Tips

These all have one thing common and i.e., interesting and eye catching titles.

I always support that your title should and must have attraction and your contents MUST deliver such attraction so that visitors should come to your blog again and again.

BloggerDaily

Bravo!

Write something that other people want to know, not only for your own satisfaction. Congrats for the viral post and thanks for sharing them with us! =p

Jen

Thanks for this Diggy, I will read these that I haven't already. Stumbled!

Andrew @ Blogging Guide

I love the 40 Tips for a Better Life. It's so simple but brilliant and I can see why that sort of post would go viral.

I do believe you have to not only have a great post like the ones you mention but you also have to put the marketing effort in to make to go viral.

Andrew

Dragos Roua

Hi Diggy,

That was a good selection of viral posts and thank you for including my article about motivation in such a select company, I'm honored. I really enjoyed your post, it's spot on and easy to read. Not to mention it's quite useful, shedding a little bit of light on the hidden intricacies of creating a viral blog post.

NiceBlogger

All(almost) posts have something in common : almost all posts are lists with something useful and this tipe of posts are very readable 🙂
Comments are closed.