How to Suck at Writing, and then Write for the Biggest Blogs in the World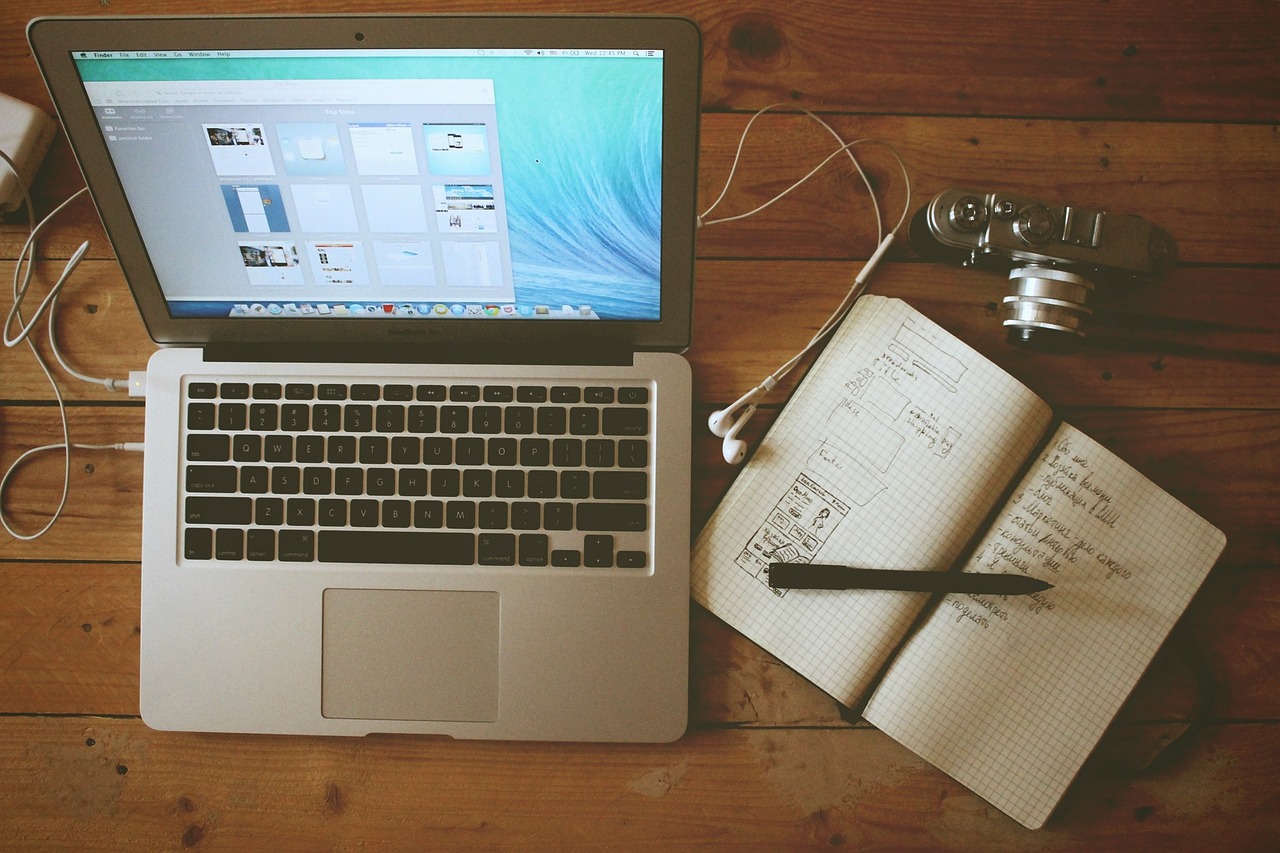 This is a guest post by Danny Wong. If you want to guest post on this blog, check out the guidelines here.
Writing hasn't always been a skill of mine. I rarely ever read when I was younger, and still had my father read me books for years after I had learned how to read for myself.
So how did I go from a forced writer (I only wrote things when I had to for school and never for recreation) to an influential blogger?
I started writing for our business blog just because we needed content creators. I was new to this whole Social Media thing, and I could hardly write coherent content, nevertheless quality content. I dreaded it.
We quickly killed my future contributions to the blog because I wasn't enjoying it, the content wasn't incredibly beneficial or engaging, and instead I focused more efforts on things I could do to really impact the business.
So I turned to learning how to manage Public Relations because I thought, "If I can't inbound any visitors to the site and business blog by writing quality content, then let me go out and get traffic from other people's sites and blogs."
So I spent a lot of time schmoozing bloggers and writers and then I closed a feature article with a writer on a site called Examiner.com. I thought it was the neatest thing to have such a high traffic site featuring me since it had millions of unique visitors a month. After reading and reveling in the feature article, I saw a Call-To-Action saying, "Write for us" and I thought, "Hm. This seems like an interesting opportunity to build brand awareness through links in my byline and increase my personal brand by just being a (sort of) professional writer."
The CTA called to me and I answered. Using a referral from the writer that featured me, I ended up becoming the Boston Startup Examiner, and then things just snowballed from there. I starting reading blogs like DailyBlogTips, reading more content on Examiner and other news-oriented blogs, and then starting doing guest posts any blogs that would take my work!
Then I just kept stumbling upon opportunities, and quickly built relationships with lots of editors through my formal PR work and then reached out to them with a guest post ready for their review.
Finally, I started publishing on some of the biggest sites in their niche, like SearchEngineJournal and a local NY Times blog, and then I started publishing on some of the biggest blogs in the world like TheNextWeb and ReadWriteWeb.
Now, I have a blogger account with the world's #1 blog, HuffingtonPost, and I have a pretty strong portfolio of writings published in an even stronger set of blogs, which gives me leverage when trying to publish articles on other sites when I can say, "My name is Danny Wong and I have contributed writings to NY Times (blog), HuffingtonPost, ReadWriteWeb, TheNextWeb and Examiner."
Just to break down how I went from sucking at writing to writing for some of the world's biggest blogs:
1. I had a relationship with a writer at a media outlet that had open invitations for writers to join, and spent way too many hours crafting my application writings as well as my first few posts.
2. I was reading more blogs and books, and spent more time writing blog posts that I would never publish just for the sake of practicing writing.
3. I started publishing anywhere and everywhere that would talk to a small-time writer like me, especially one that had some interesting thoughts and experience in startups and entrepreneurship.
4. Some of the bigger blogs I read had published guest posts on their site, so I contacted the first person I knew who was a writer (a relationship I built through my PR work) and asked how I might become a contributor. Sometimes, I was directed to the editor who would then request I submit a post to them directly, or I would have already had contact with an editor who was anxious to see how I could contribute to their business.
5. The bigger sites bit. Admittedly, I did spend several hours writing my first post for each outlet, but it was well worth the time investment because I started the relationship off on the right foot, and then became a semi-frequent contributor.
6. I name-dropped all the different media outlets I had contributed to when pitching myself to publish with a new media outlet, so things just snowballed as I built up my credibility. As I became more credible after publishing posts with more and more influential blogs, the bigger blogs started to pay attention to me and were more than happy to take my contributions.
It took quite a bit of hard work, networking and determination to build up my writing skills and my writing portfolio so now I can proudly say I am a blogger with the #1 blog in the world and write for several of the biggest blogs out there.
What tactics did you use to publish with big blogs and sites?
About the author: Danny Wong is a writer at HuffingtonPost (you can see his column here), the #1 blog in the world, and the co-founder of co-created dress shirts startup, Blank Label.
Browse all articles on the Writing Content category
15 Responses to "How to Suck at Writing, and then Write for the Biggest Blogs in the World"
vinod kumar

Others may not agree, I fully agree with "Practice makes perfect to everybody" because everyone wants to become perfect but without effort/practice which is not possible so at least effort is must. In addition if you have a good writing skill it will not only helps you but it will shine if you are blogger.

vinod
23.11.2012

Christian Guico

This problems really sucks for me but I do read a lot and research a lot for my blog topic, that's when I compliment my weakness.

Virtual Character

Passion in what we do will always be a plus, we may suck at writing for particular topics but sometimes if we like the topic then we become good writers. It's just the interest we have for a certain thing.

Web Marketing Tips

Writing is certainly a big burden but we do need it on regular basis.

Not only to add posts to your own blogs but also to add as guest post.

But thanks to my hard work that I overcome from this problem.

Peter Scallion

Great advice, Danny, and very inspirational. I'm taking a guest blogging course taught by Jon Morrow, a prolific blogger who has written many guest posts, including a handful for Copyblogger. I hope to find similar opportunities that you did as a guest blogger. Thanks for the post!

jason

Strong content. I have also noticed that the guest posts on daily blog tips are very informative, and rival any of the other big sites out there.

Christina Crowe @ Cash Campfire

Really, all it takes is practice. As you write more, you get better at writing and more people will start to notice you.

Sometimes I look back at articles written years ago, and I think to myself, "Wow. This really is crap…" Truthfully, I had spent hours on those articles, especially my first ones. But now that I have years of writing experience on my belt, my writing quality is a lot better. It may not be perfect, but it has improved tremendously.

Just like how if you wanted to join a basketball team but have never played basketball before in your life. What do you do? You practice. Then you try out. You don't become a pro overnight, and you aren't miraculously born a pro.

Great article and thanks for sharing your experiences with the rest of us!

Christina

Bamboo Forest – Tick Tock Timer

Good guest post. DBT is pumping out some really excellent content and should be in the 100,000 club.

~Kat~

Long story short, you worked very hard and didn't give up!
And I would say that you definitely don't suck at writing anymore.
Thanks for the inspiration. It is time for me to get back to work!

Corinne Edwards

This is an inspirational post, Danny. Lots of advice we should all pay close attention to.

Have seen you on TV – you are also great at media.

We get better the more we write. I look back at posts I produced three years ago and often say to myself –

"Well, you could have made that a little tighter."

Practice may not make perfect but it does make for improvement.

Thank you for sharing this wilth us on Daily Blog Tips. One of my favorites.

Rita

Blogging is not as easy as it sounds.

I set up blogs for clients, they start with the best intentions – posting daily. This soon declines, once they realize the commitment they need to make, to be successful.

Getting clients to allow guest postings is a great way to keep blogs fresh and I encourage clients to do this – it's a win win situation for the blog and the guest poster.

tuitiondb

You have an amazing "killer" title with inspirational content. I agree that practice makes perfect. It must be a privilege to be able to contribute to the NY Times, HuffingtonPost, ReadWriteWeb, TheNextWeb, Examiner, DailyBlogTips, etc

Kwesi Robertson

Danny, what a great article. You have definately inspired me to keep plugging away at becoming a stronger writer. I have a PR background but unless it's a press release, media advisory or talking points…I'm in a writing league with a remedial tween. Cheers.

lesley

Clearly you do not suck at writing! Thanks for your post it was inspirational, I will continue to try and get guest posts where I can.

Now that you have clearly made it to the big time in blogging terms, do you enjoy it more?

Danny Wong

hey lesley, thanks for your kind words. start small, then close the big outlets. you'll build your way up to be an awesome blogger in no time. 😉

i do enjoy blogging more. i wish i had more time for it. when you get good at something, you usually enjoy it more, haha. when you are doing something that has an impact on others, like sharing news or a story with a great audience, that's a great feeling, and a huge motivator to keep doing what you're doing.

thanks for your comment
Comments are closed.