How to Start a Blog Which Stays Active Even After 5 Years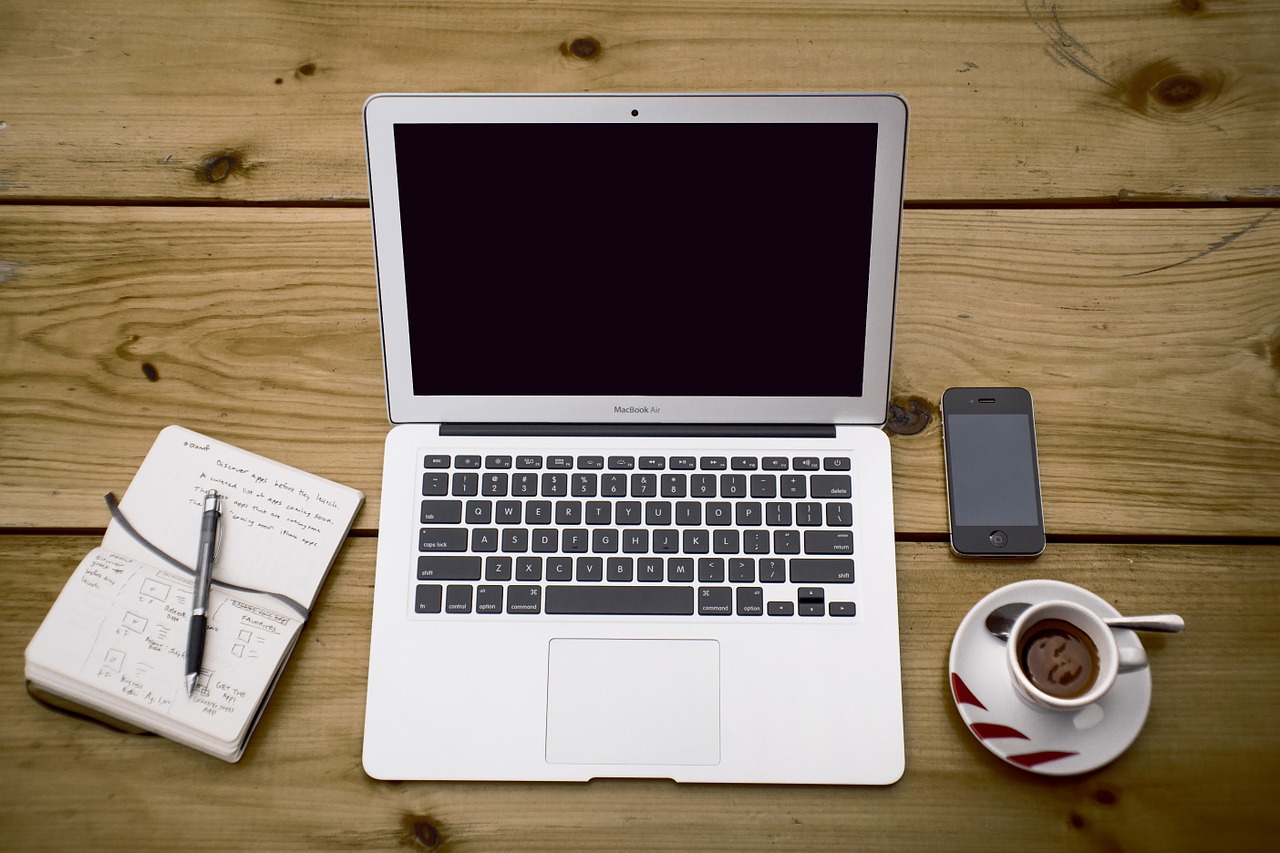 This is a guest post by Zul. If you want to guest post on this blog, check out the guidelines here.
Back in year 2006, a few reliable sources reported that more than 150,000 thousand new blogs were created on daily basis. This comes out to about 2 blogs in every second or approximately one-fifth of the number of new babies born everyday.
You would wonder, after five years, what happens to this plethora of blogs? Yes, like you, I am wondering how many of them survive.
Nonetheless, it won't take an Einstein to figure out the possibilities. They are either; alive and kicking (and have grown into a reputable blogs with large followers); barely active (with one update every six months or so); alive but in dormant mode (no updates at all); or completely extinct.
This leads to the next perennial questions: How can one start a blog and continues blogging even after half a decade has gone by? What's the secret to blog longevity? How do you sustain the momentum of ploughing through the highs and lows of the world of blogging?
Perhaps the following three ideas can help shed some light into solving the puzzle.
Passion first, money later
I think we have heard this too often. But then, many conveniently ignored this advice and instead chase primarily for the latter. With money in mind, some went to conceive blogs based on the so-called high-paying keywords such as "Chicago attorney" and "mesothelioma" despite absence of any decent interest and knowledge about the said topics.
Extremely successful bloggers like Darren Rowse started blogging about topic he is most passionate about: photography. The web was never commercialized until he came into realization that the traffic generated from his blogging was more than enough to create a considerable income. He next moved to another niche, which is to blog about blogging. More income ensued.
So, find your passion first. Soon, money will follow.
Create close and ever-lasting access to your niche
You are what you (read, watch, etc.). What comes out of our mouth or fingers are the result of our exposure to world. Without the appropriate inputs, the outputs are destined for disaster. Every one knows that these days, knowledge is power.
It is always wise to blog about something we consistently have access for updates on the latest happenings. For example, a discerning fitness blogger keeps stacks of Men's Health magazines, subscribes to fitness web updates, renews his gym membership yearly and tries out new whey powder brands so that he or she is ever ready to share newly-acquired knowledge.
Be ambitious, but play it smart
Starting a blog about BMW sports cars is probably a smarter move than blogging about cars in general. It tells that we are ambitious yet focused in our own niche. The power of "small" should never be underestimated.
The best-selling book, The Millionaire Next Door tells us the importance of zeroing into our own niche. About half of the self-made millionaires studied by the author are in very small business niches. They have smaller size of prospect, but the bulls-eye targeting helps create non-stop revenues.
Zooming into a specific area gives us the ammunition to blog what really matters, and when it matters. This in turns cultivate quality blogging principle.
Also, that way, we are not pressured into blogging just about anything from the daily overwhelming updates on a certain general field. And we know what happens when we can't handle too much thing. We stay out of it.
So, next time you are starting a blog that would last for many years, do seriously consider the above points.
About the author: Zul has been actively blogging since 2005 and is the founder of SKOR Career, an Asia-based career news and development blog.
Browse all articles on the Blogging Basics category or check the recommended articles for you below:
19 Responses to "How to Start a Blog Which Stays Active Even After 5 Years"
Web Marketing Tips

You shared your gold mine with us. Thank you for that.

Helen Neely

Couldn't agree more – Passion first, money later. I have had my blog since 2004, and it's still going strong. Largely because I discuss software development methods. In the process it has turned the blog into a big success both financially and technically.

Nice post BTW 🙂

Jamie Northrup

Like you said, Passion is first, if you enjoy it you'll keep doing it, assuming you enjoy it.

Also don't burn yourself out, don't force yourself to make posts each day, schedule them, instead of doing posts every day for 2 months, do 2-3 posts a week for like 6 months, use the rest of the time to get involved in the community and social networks, if you enjoy blogging about something, chances are you'll enjoy talking and sharing with people with the same interests.

Umesh

I don't see 5 years more far for me. I didn't write blog to make money first. But later I started to support blog and hosting money. That's it. It's been already 2 years and it's up and running. Only thing is I don't write daily but I do write when I feel like and when I get something to write. That could be once in a week or once in a month. 🙂

Schoolkid.Ph

I completely agree. I'm on my 3rd year now on my website and it's going strong and growing still.. I look forward to many more years with it.

The key, indeed, is "Money later." I know that my website is helping a lot of people (parents mostly) and I've invested a lot of time (and money too) with it, but the rewards are priceless.. it really does take time but it'll be worth it. The "later" has is now coming to me.

jorge jacobo

I liked this post. I would like to make a translation of it and put it in my blog. Can I?

Martin

Nice tips, thanks. I liked how you mentioned a blog about a specific car, for I decided to do one myself 🙂

That is true about passion, that's essential.

HP van Duuren

Hello Zul, thanks for your post,

I do think that one of the 'Secrets' of continue blogging is to make your blogging into ongoing – Conversations – because when you allow everybody to write their Comments
– because of your Readers Feedback – you constantly have
a stream of possible new ideas to write new posts about.
Btw. feel free to visit my blog and write – Your Comments –
because recently I made some changes in my settings and now
everybody can write their comments on the posts you can find
on my blog(s).

prasad

I agree with your passion first and money second.we should start blogging what we mostly into or like then we tend to write about our topic frequently with our experience.good post Zul.

dojo

I started my Romanian blog 4 years ago just to blow some steam and enjoy my writing. It took 3 years for it to earn me something (money wise). It's still not the big earner (my money comes from web design), but it does bring in a nice revenue.

PASSION is important, just as a constant effort. You need to be consistent and enjoy it. Money WILL COME.

Roger

I've got to agree 100% with you on the whole money later topic. Why some many people chase the money first rather than try to build a business with residual possibilities is beyond me.

Put the passion to work and keep at it every day and the money will more than likely follow. What a wonderful bonus to get some cash from real hard work doing something you have passion about.

Great post!

Panduan Belajar Blog

i think we must have good endurance to survive in a long time.
keep in our mind if blogging is our hobby, then it will make us feel happy. 🙂

googler

Simple yet awesome tips. While these 3 tips are common advices, some of us still fail to remember and apply it!

Daniel

You got it right, Zul.

If the passion dies out, you can probably say the Blog will soon follow.

Keeping up the motivation levels when blogging, can be difficult at times.

Though, once we push through certain barriers(amount of time blogging and/or loss of interest ) our passion and commitment become reinforced.

Dummy Cooker

I agree with Zul that it's smart to focus on small niches. On the other hand, if a chosen niche is too narrow, then all possible topics could simply be exhaused after a while. And a blog would turn into a dormant or barely active mode…
I am thinking about my blog on home cooking – what if I have chosen to write, say, about bread recipes only.
Write for 5 years about bread and nothing more? Hmm, don't think so..:)

naomi hamm

Yes this is juicy. How can anyone imagine that their blogspot would be still useful and in commission up to five long years. How is it possible. this is great news. thanks as always

Sean Davis

Nice article with timely advice. You would think that most people knew this already. But like you said, they choose to ignore it.

Rison Simon

Well said, Zul. Probably the most important point is 'passion first, money later'. Even I have been a victim of this. I had to sell my blogs that I started with focus on money.

With passion on the topic you write on the blog, it is also easier to write newer articles.

Extreme John

This is a really great help for my blog. I didn't expect that there would be a way in making your blog active within 5 years without updating it. Thanks a lot by the way!
Comments are closed.