How to Start a Blog and Make It a Million Dollar Business?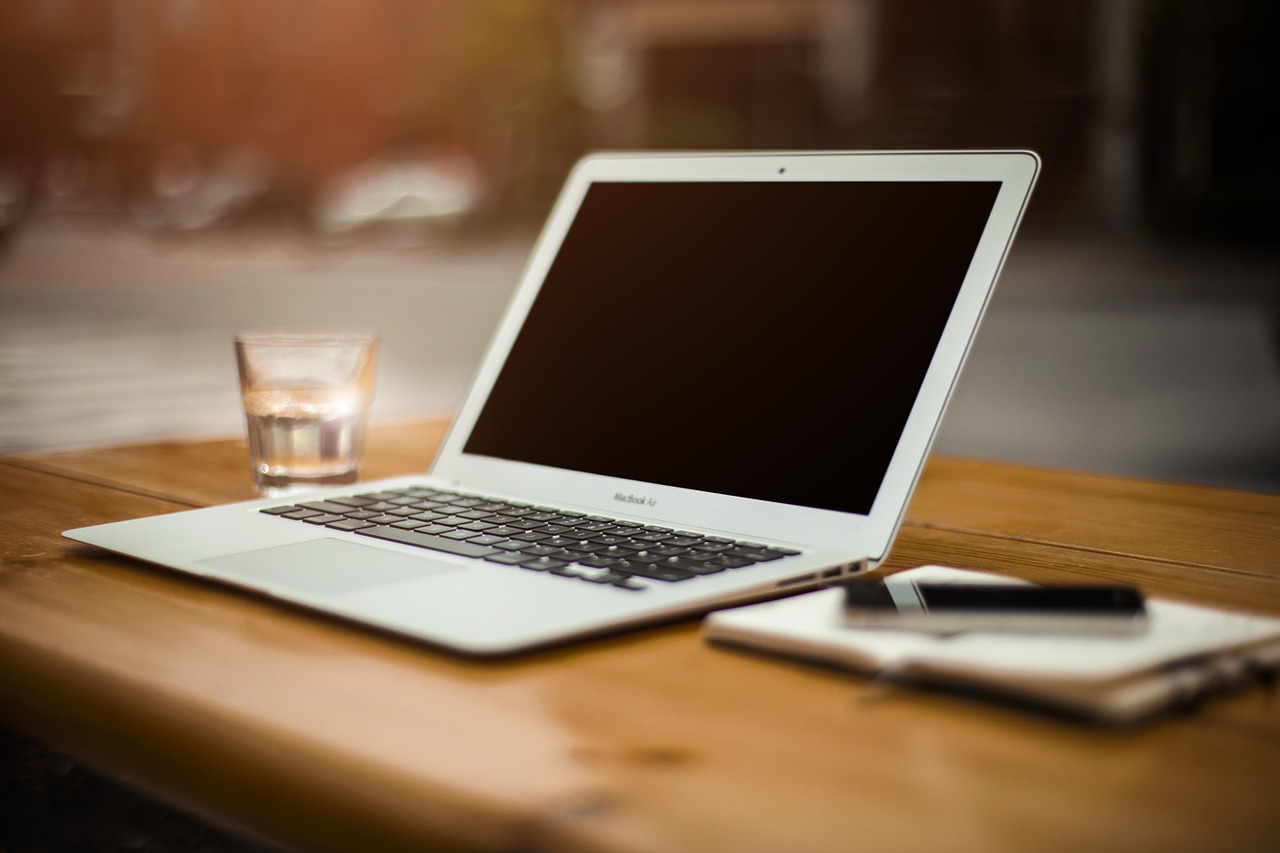 This is a guest post by Larry. If you want to guest post on this blog, check out the guidelines here.
The best way to start a blog that would make you money and make you successful on the net is to start the right blog with right intentions. If you blog for the right reasons, with right intentions – nobody can STOP you from making it into a million dollar business. And if you blog for wrong reasons — nobody will ever SPOT your blog. Time to take your call!
The formula is to know what you are getting into:
Do your homework.
Be ready for the hard work.
Be passionate about the subject.
Be clear about the plusses, minuses, expense, time, effort, & everything else that makes people successful and rich bloggers.
And finally give your goal your best and most patient shot. Remember, that just because your friend or cousin is making great money out of her traveling blog is no reason for you to start a traveling blog, especially not, if you are a fitness freak and happen to be an instructor at the gym.
Your fitness blog is likely to earn you money like you haven't been able to imagine. And fitness blogging would be so much fun for you. That is another secret to success:
Blog about subject close to your heart and have some interest, knowledge and control over.
That was my success key. When I started my blog, I did not want to change it to a business that makes money for me. I just wanted to blog about something that I loved and knew very well (trading). However, as the subject was my passion, it started moving like a river and took me with itself. I did not change my blog to a business. My blog readers did it. They wanted my blog to be promoted and upgraded. They did it themselves too.
Maintaining focus while building your blog is crucial. Figure out the focus for your life, and blog about that. What is so fascinating to you that you know will still fascinate and interest you 20 years from now? If you know what it is — you know that's the thing to blog about! Think of blogging as a means of self-expression, contribution.
The sincerity with which you work on it will decide the kind of dividends it will reap in years to come. This may sound clichéd, but that's the only way it can sound! No carrots, shortcuts, no quick-buck….none of all that. Hard work and home work is what will spell success for your blog!
We know that 90% of money and attention goes to 10% of people and blogging offers nothing that is different. There are hundreds and thousands of blogs mushrooming every minute and yet only a handful are doing what they are suppose to – making money for their owners.
I have been observing and following several successful blogs, and psyche of bloggers to find out why do blogs that fail, fail and why do blogs that succeed — succeed!
The answers I have found are surprisingly not boasting of some complex formulae or rocket science. On the contrary they are straight and simple.
Don't chase money. Let money chase you.
To understand this let us discuss what I have said at the beginning – that one should start the right blog with right intentions. Right blog is a blog that you would genuinely be interested in writing about. And you will genuinely be interested in writing about things or subject that you have a natural liking for and knowledge about.
When you create a blog on a subject that is of genuine interest to you — you will make a great success out of it. Since you understand the subject, your blog will have the right kind of information; flow of information will follow a certain hierarchy; your interaction with the visitor will be direct and easy, and above all in the right tone.
When the above elements are present, your blog is bound to attract traffic and traffic means money! Simple!
I have observed that a successful blog also succeeds in building rapport with its readers. A smart blogger knows that building trust with readers is highly imperative. And rapport is built by being human and genuinely connecting with people. Saying the right thing, at the right point of time, in the tone that strikes a cord with them – is the big secret behind a successful blog.
Don't start a blog casually, if you seriously intend to make money with it. Make sure that you have something worth the salt to say. Then, make a well thought out, well informed effort towards its publicity, promotion and, consequently, traffic will come your way, provided the information (read content) on he blog is truly great.
To create good content, become the master of your subject matter. Read and learn; use your sensibilities and intelligence while writing; never stop gaining knowledge about your subject; with experience, and as time passes, your reputation will grow and people will seek you out. This will help to attract more comments in your blog, which is what cross promotion is all about. Therefore it is important that you always respond to your comments too, it is vitally important.
Another thing I have observed in successful blogs is that bloggers do a great job at striking an impressive first impression. First impression is as much about words as it is about theme, layout, navigation, colors and design of your blog.
Last but not the least, learn to be web savvy. Lean to work with blogging softwares, publishing, book marking, marketing, pinging, tagging, reading traffic statistics, using multiple streams of income that you can use on the blog and so on.
All it takes is attitude. Right attitude and right frame of mind will put you en route making your blog into a million dollar business! Patience will come in handy and so will your familiarity with right blogging tools and techniques.
About the Author: Larry, a forex trader blogger, is the founder of www.Forexoma.com, the most popular forex and trading related blog.
Browse all articles on the Monetize category
16 Responses to "How to Start a Blog and Make It a Million Dollar Business?"
Shay

Scared and excited at the same time about starting my blog-but reading your article has given me a little more courage to move forward and do my absolute best-thanks!

Smith

Hello Vahid, thanks for the awesome post.

BMarvelous

I see that you are very educated when it comes to create a successful blog which is why I read this website. I like the many points you stated such as not starting a business casually and about doing a blog about something you have passion for not just the money. By doing it through passion the reader is able to tell that the person isn't just trying to bait them into buying something but actually offering them something knowledgeable. I must say though that it is hard at first and takes hard work to get your blog successful nowadays, or at least that's how it feels to me.

googler

Absolutely brilliant article! This post is a great advice to all upcoming bloggers out there. Make sure to create a master plan and have the passion on the subject that you will be blogging about.
Btw, love this quote – "Don't chase money. Let money chase you."

Web Marketing Tips

This one is really great for the starter and also quite motivating to people who started the blog and now hanging around only.

Atish

yes write the thing you love the most and well versed with that.

Claire

"Think of blogging as a means of self-expression, contribution."

Contribution. Yes.

I'm not in it to make money, though that would be cool. I started blogging simply to gain an internet presence so that future employers could find me and get to know me on a deeper level than is present on a resume. I didn't expect to have so much fun taking part in discussions with other bloggers. It's actually become a pretty addictive hobby!

Daniel

Very good article, Vahid.

I went through the post a second time, to get a better gist of what you were wishing to get across to your readers. If I kind of read between the lines, so to speak, what you are saying makes a lot of sense.

You actually have some very helpful advice in this article, though, I am not sure if other readers have cottoned on to it.

If other readers here dug a little deeper to get a better understanding of what you are conveying, they will find a few pearls in there.

Amrish SIngh

Blogging can make millions for you if you work hard and work on your best idea. Never think about other blogs ,think on topic on which you can write better

Trung Nguyen

Hey Vahid,

I love your tutorials about how to start a blog to make it a milion $ business. Yes, to become success business online from blogging, the first thing we must do is to start the right blog with right intentions. That is factor to keep we on our passion to write more quality article. And the most important of the blog is content. So, as you said, we should to blogging about subject close to your heart and have some interest, knowledge and control over. Thanks so much, Vahid.

dailyfun

vahid, this is a great post, but could you be more specific in a future post? maybe telling a success story would help us all.. or maybe let us know the most profitable niches you're working with these days!

thanks for sharing with us your ideas though!

jibran

well i think now it is of no use to say that one should blog about topic of his choice and likeness
what if your topic or niche have no searches ?

Jamie Northrup

You're right Graham there is a lot, and don't worry if you can't do everything right away, do all that you can and don't give up, the longer you do it the better, easier and more fun it gets, also more profitable 😉

Cristian

I've always been a "blog about something you love| person so I totally understand what you are saying, however that is not enough to make it.

I need to have a strategy, approach the market in the right way and be smart.

Megan

While I agree that making money from a blog is a good thing – it certainly isn't everything. if you head into blog writing with the intention that you will make lots of money you will certainly fail – at least in the short term.

When I started my blog, my intention was to provide information for people who wanted to be freelance writers. it was something I had done myself – successfully and I felt I could pass that on to people. My aim was to educate and help.

If my original aim was to make money, I would have given up long ago. Good writing, clever, inspired ideas and a clear purpose is what makes a good blog. The rest just comes on its own.

Graham Lutz

There is so much to learn if you're a new blogger. I think the biggest thing that most new bloggers and internet marketers do is fail to plan.

A well planned blog saves so much time!
Comments are closed.