How to monetize domain names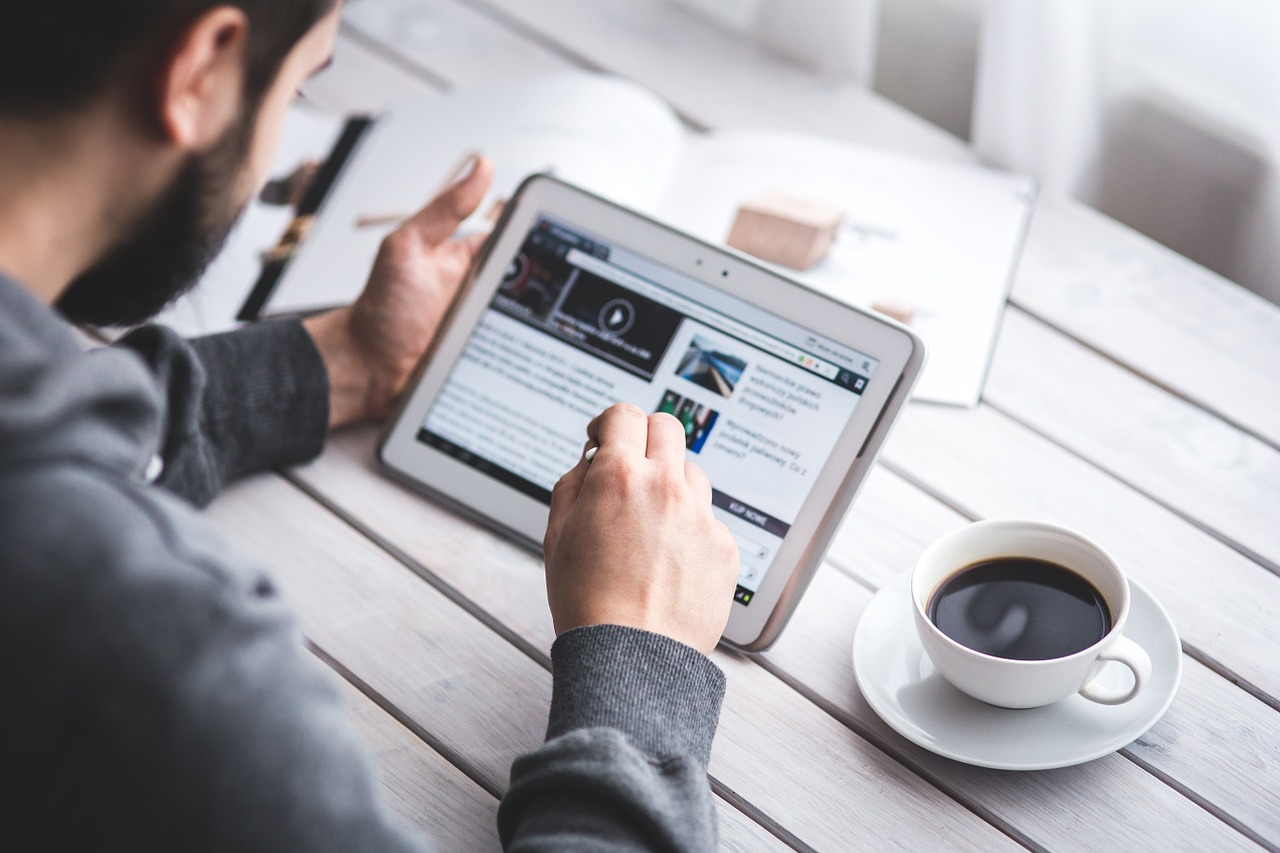 Domain names are the real estate of the Internet, and domainers make money from buying, parking and selling them. Even if you are not trying to make a living from domain names it is always a good idea to know how they work. You might want to start another blog in the future and thus having a small portfolio of good domains could turn out to be useful.
Aviva published an extensive article titled "How to Get Started as a Domainer" describing domain buying strategies, best practices, how to monetize domains and so on. Below you will find some takeaways from the article:
If you are trying to make money with domains look for keyword typos (e.g. Mortgeges.com)
Consider using automated domain research tools like AjaxWhois.com
If you are holding domains for long periods make sure to activate the auto renew
Avoid numbers and hyphens on domain names
Be careful with domain pinchers (people that register domains using information from whois services) and thieves
In order to monetize your domains you can either park them or redirect them to a single traffic collector site running your own PPC ads
Browse all articles on the Domain Names category
22 Responses to "How to monetize domain names"
kadmiel

great article good tips.. i th as provided a couple but it would be nice if you went into a lottle more detail about it..

Mohamed Beshr

nice article
thanks for sharing good information

Bang Kritikus

Buying and selling domain is one of internet business kinds

iman354

Nice article, I like this

john andrews

If that experience was one domain, $24 in 2 months for an $8 domain name, for doing nothing after registering it with the parking company, is "very profitable". Leave it alone and re-invest the earnings and you're beating most other opportunities for an $8 investment, no?

SEO Genius

Does anyone believe parking domain names works anymore in my earlier months of webmastering i tried this and received about $24 after about 2 months.

Definitely not worth it in the end.

Locos

someone here have some godaddy coupon ?? please post here

John

I have find this PHP script that monetize domains with 100% keyword relevancy. You give your own keyword list and it creates for you one page per keyword or keyword phrase. Each page is optimized for a specific keyword so you can focus only to find keywords that has a good payout.

I use it my self and I'm very pleased since the first week of using it. I managed within a week (with a deleted domain) to rank the 20% of my keyword list in the Google's top 10-20 results. Take a look at TrafficBoosterProV2.com It is also a doorway script so you can redirect individual pages or folders to affiliate programs or other web sites that you own and get a great income. The script comes Adsense and Amazon ready! That means that it will show in each page Adsense ads and Amazon products related to the page's keyword or keyword phrase!

Faheem Habib

add my link to ur website, i will also your link on my site as well.

Roberto Alamos

I agree that hyphens should be avoided in domain names, they just annoy everybody, but numbers, I believe can be used and be very useful if your name happens to have a number inside itself (for example 37signals.com).

Daniel

Amos, let me know when you publish the article.

Secondly, regarding the trademark advice, yeah it was my misinterpretation of facts. (corrected already)

Amos Tebear

Daniel, thank you for your response.

I am new to the blogging game but have had an interest in domains for a while (not long enough to register any good ones though 🙂

I am working on such a post for my blog, along with a few guides for how to use different registrars based on the view of domainers (godaddy, NetSol, etc) to the corporates sides (CSC Corporate, NetNames etc). I'd be happy to send you a copy of the former for editing and publishing – though time is consumed just now so can't expect it anytime soon.

Whilst we are indeed in editorial mode, my comment about trademark typos stands, and as an introduction to newcomers interested in monetizing domains – the comment above is not a good one for them to take on board. The article you link does mention it, and I know they are indeed very popular and can be profitable – but to quote the article "Simply stated, avoid the trademark typo strategy altogether."

I think this important piece of advice should be communicated to newcomers to domains from the outset.

Thanks

Amos

Mike

Well since everyone else is having their say…I'm not sure I agree about not using hyphens. It all depends on the style of site you're looking to build.

There's a great article over at SEOmoz about best practices for domain names.

Daniel

Mark, thanks for pointing it out. Actually next week I will write a post titled "Always proof read twice"… 😉

Mark Alves

Since everyone seems to have their editorial hats on today, I'll put mine on, too, Daniel. Should the first line of the post read "real estate" rather than "real state"?

Daniel

Bret, the purpose of the post was indeed not to give a detailed "how to" guide but rather to point to the article that is already doing that. Thanks for pointing out what you did find useful though.

Bret

I understand the criticism of this post but personally I found the post useful for two simple reasons:

1)I got a nice link to detailed article about how to get started making money from domain buying.

2)I got a nice reminder to enable auto renew on my current domains.

I always knew the auto renew feature existed but didn't use it at first. I wasn't certain I was going to keep the domains but after two years of renewals I think it's safe to say I'm going to keep them. This post reminded me of the feature and now I'm off to GoDaddy to turn on auto renew. Thanks.

Daniel

Amos, perhaps you are right regarding the title of the post, should have been "How to monetize domain names".

Regarding the basic level of the article though I think the information there is pretty useful for newcomers. You obviously are very experienced with domain names but that is not the case with the vast majority of people across the Web.

Actually looks like you know much more than me as well, so if you want to write a good article about how to manage domains properly I would be more than glad to guest post it here.

Thanks for sharing the info 🙂

Manta SEO Solutions

When I began working with domain names I started off with NetWork Solutions. Nowadays I mainly use Godaddy.com mainly because they are a lot cheaper and in some ways it is easier to manage certain aspects of my domain names in their system than compared to the one NetSol is using, but both are good.

I am actually very unfamiliar with any other domain registrar other than these two.

jamjammo

Interesting in deed Manta.

I'm particularly interested to find out what members say about GoDaddy -vs- other registrars.
I've used GoDaddy for years, and wouldn't even know WHERE else to look if something goes wrong.

Manta SEO Solutions

Daniel, I agree with Amos here. Although I am not in the domain buying or selling business, I have registered and administered so many domains already that's it becomes impossible to properly manage these domains without keeping some kind of record for the "admin email, auth code, expiration date, registrar, login id and pass"

Perhaps in another post you can look at where (who with – godaddy, NetWork Solutions, etc) to register a domain, costs of domain names, what is needed and so on.

That will be very interesting 🙂

Amos Tebear

This entry has nothing to do with managing a domain name; with the only thing being closely related would be to activate the auto-renew feature. There's no mention of what type of tools you should use to manage a domain portfolio, or anything as basic as keeping a spreadsheet of relative information for 'managing' a domain (let's start with the simple admin email, auth code, expiration date, registrar, login id and pass, etc).

Furthermore, "If you are trying to make money with domains look for trademark typos and keyword typos" – keyword typos, yes certainly – but you suggest trademark typos? Very few serious domainers nowadays would consider registering a trademark typo as that's a whole minefield they don't wish to go into.

This article seems to be very basic, and not too helpful, tips on what to register, not on how to manage domains.

Amos
Comments are closed.