How to Make Your First Dollar Blogging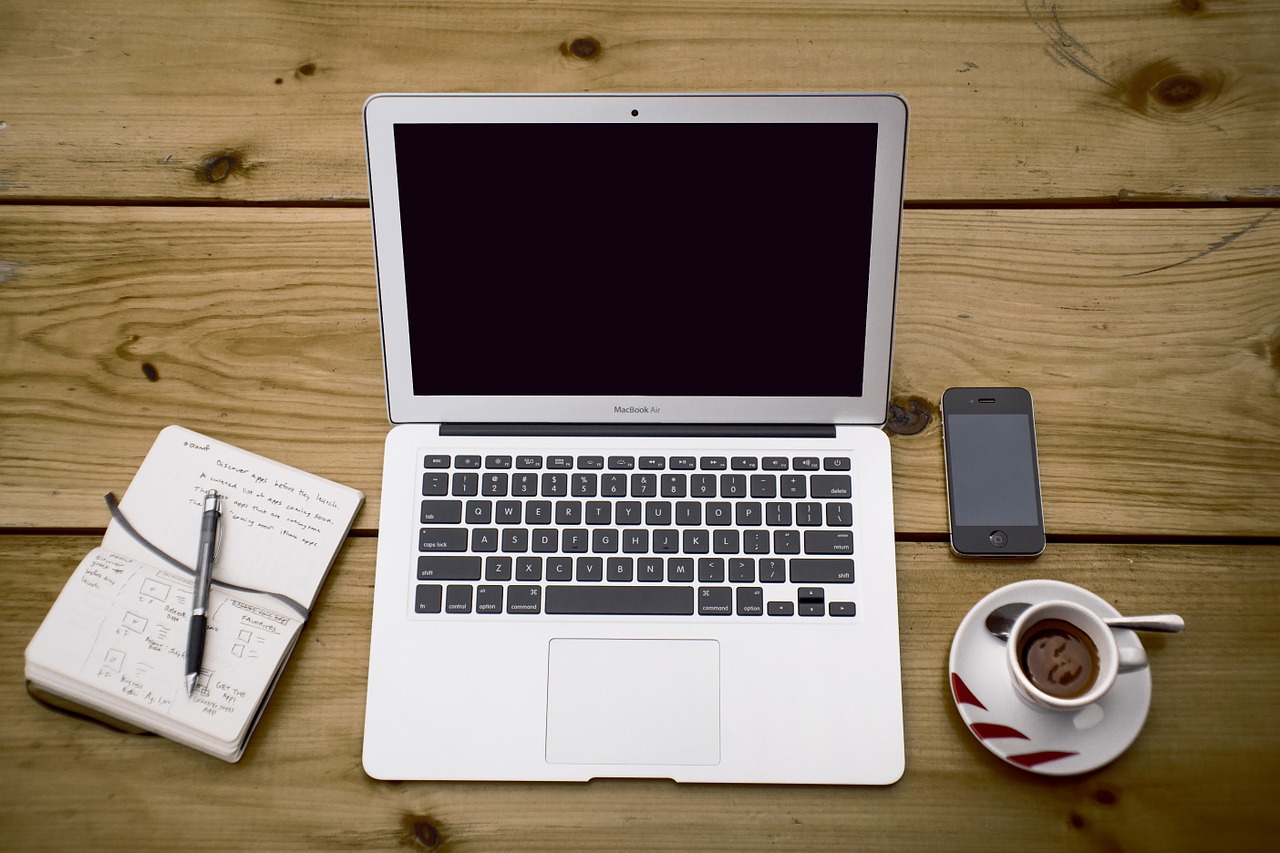 This is a guest post by Brett Alan. If you want to guest post on this blog, check out the guidelines here.
No matter how much money you hope to make blogging, the journey starts with one. The single, solitary dollar. Many digital entrepreneurs will tell you the first dollar is the hardest one to make and I happen agree with them. The first dollar of profit helps you realize it really is possible to "make money blogging" no matter how ridiculous that statement might sound to your friends, family, and even yourself if you've yet to take this necessary first step.
Now, if you were to take a straw poll of experienced bloggers on how they made their first dollar, a popular response would involve Adsense and my own experience is similar.
My first blog was about a topic I had zero personal interest in: remote control airplanes. I wrote some content, slapped up some Adsense ads, and waited for the profits to trickle in. After just a few short weeks, I had made about $4 and created a steady Adsense income of about $2 – $5 per month. If you want a nearly surefire way to get past the $1 mark this is a great way to do it. Just keep in mind that at this rate it would take me about two years to reach the $100 threshold Google requires to cash out your Adsense account so don't expect to have this money direct deposited to your checking account anytime soon if you want to follow my lead.
There is a better way.
Although Adsense is the way I made my first buck online, posting content and hoping for a few errant clicks is not the path I advise for beginners today. No sir! I recommend a different technique that I believe will pay dividends down the road by flexing your affiliate marketing muscle and getting used matching up your audience with products they might be interested in buying.
The program I recommend to make your first dollar blogging online is the Amazon Associates program, which is just a fancy name for the online retailer's affiliate program. Here's why I'm so bullish on the Amazon program versus Adsense:
1.) You're making sales, not just clicks. This is an incredibly important concept because if you eventually want to make serious money blogging you'll need to be able to sell stuff: i.e. your own services, information products, software, or even physical goods.
This is what the biggest bloggers in the industry like ProBlogger's Darren Rowse do. Rowse isn't making a six-to-seven figure income from Adsense alone. He's recommending selling his own products and affiliate products.
2.) You'll start identifying products that your audience is willing to pay money for. Being able to figure out what your audience is willing to spend money on is essential when blogging for profit. And fortunately for you, the Amazon Associates program has stuff to sell to almost any market imaginable. Fitness? Check. Dog training? Lots of options there. Relationship help? I think you get the point.
Just about any niche you could want to enter is covered in this affiliate program. In fact, I'd be reluctant to start a blog around a niche where products weren't offered by Amazon. Odds are nobody wants to spend money there anyway.
3.) Easiest affiliate sales online. I saved the most important benefit of selling through Amazon for last. In my opinion, it's the easiest affiliate commission you'll find on the web period.
You see, unlike referring traffic lesser known retailers or even worse ClickBank products, people generally have a warm fuzzy feeling about ordering products through Amazon because of the level of trust for the online retailer and some of your audience probably has an account with Amazon already.
From my experience, if the product you recommend matches the interests of your audience you'll be able to generate some sales by including affiliate product links within some of your posts.
But don't take my word for it, give the Amazon Associates program a test drive on your own blog–even if you've already made your first dollar blogging.
Don't agree with me? Call me out in the comments and let me know the best way you think novice bloggers can make their first buck blogging.
About the Author: Brett Alan is the owner of StartSEOCompany.com, a white-label SEO reseller.
Browse all articles on the Monetize category
23 Responses to "How to Make Your First Dollar Blogging"
David Benton

I agree with you on making that 1st dollar online is the critical step and that is what leads to success.

Very few make big money in affiliate marketing and Adsense but it's not easy to make a six figure income.

Getting started with affiliate programs like amazon is also not easy for beginners. It still takes work but the education in how to make that 1st dollar is the ticket.

Adam @ ThisIsWhyImBroke

My entire site is one big amazon affiliates promotion, and I couldn't agree more. It's a great way to make money, though in my opinion it takes much longer to get the revenue up to a respectable amount… however once you get the revenue high it stays high and you've got solid passive income. I still throw a small adsense ad on my site just for good balance though.

Jerrick

No matter what you need to go with with the hard way to earn your 1st dollar.
That why people do spend lot of money to buy a blog or a domain name to help them earn the first dollar.
But what i tell you is , if you work your blog yourself.
Once you earn a single dollar from your blog. I'm sure that you will earn much money for the following months . Because the first single dollar will bring you the highest motivation to cause your work hard to earn more. People are greedy.

HP van Duuren

'Yes, selling products that your audiance is willing
to pay money for, is important….,'

Something that sometimes can workout a little different than I expected, because for example on my Travel Blog I discovered that the Travel Audiance – 'behind my back' – happend to buy – 'Travel Power Converters' – that I didn't even know I was selling, while I was trying to (pre) sell Sunglasses…!!! 🙂

'So what are you – reading this comment – willing
to pay money for…?'

As a Blogger you are Entrepreneurial, so feel free to have a look at the information and the products you can find on my – Home Business Lifestyle – Blog and on my – Writers Lifestyle – Blog or else let me know what kind of products you think are missing or that you would be willing to buy.

All the Best,
To your Happy – Home Business – Inspiration,
HP

Chris @ craigslist pvas

It is very very hard to make money through blogging, it sounds easy – write a new post everyday, but no one sees the build up. What i mean is everyone just sees this guy who racks in posting 1 blog post a day and they want to be like him/her. They dont see that it took the person 1/2/3 years maybe even more blogging maybe 2-5 posts a day untill they became big in there niche. My advice would be learn some skills like seo and provide people with a service.

Good Luck

Brian Cormack Carr

Great post – and so timely. I'm just about to make my first foray into using Amazon Associates. Was still wrestling with doubts about whether this was a worthwhile thing to do yet, and you've set those to rest. Thanks!

Jeannette McClennan

Interesting perspective; I agree with you – Amazon.
If you plan to start an affiliate site, there are various factors that you should consider and rate of the product is one of the most important one. A costly product may not be bought online, and a low priced product may not fetch you good commission.
With Amazon, you know the price of the products and accordingly select the reasonably priced ones.

Cleber Lusa

The rule in making money online is very simple.

Harder ways = more profitable.

Easy ways = less profitable.

I made my first dollar online using "get paid to" programs. Now when we're talking about bloggind is very different, you need knowledge, for newbies will be very hard and frustrating to make money with amazon or clickbank.

Jeff Goins

Great advice! I signed up for Amazon affiliates last night. Thanks for putting a fire underneath me to get me started.

Ikenna @Blogmobilepro

I agree with daniel. Find what works best for your blog/site. Amazon didn't work for my first blog, so I worked more on ads revenue.. It worked.

I now comfortably sit back to build a brand new blog that will focus more or affiliate marketing. So it's like one blog for adsense the other for aff. Marketing.

I think the idea is to plan from the start how you intend to monetize your blog when it takes off and build it with that in mind..,
nice post.

ScorpionGod

I never try to sell any products on my blog before.. and after 2011 February I am going to use ClickBank.. But still I'm not selected any product to promote.. Near by day I'll use both Amazon and ClickBank..

anyway good article!

ciken

I'm agree with your article. Adsense, amazon, clickbank etc actually is not a easy way to make our first dollar. It's more easier if you have your own product.

anyway…your MONEY is INSIDE your TRAFFIC!!

doroki

Simply great article. ofcourse earning a first Dollar gives the pleasure of success but only this is not the target. Lot of idea about selling your own affiliate program, which will give more $ than adsense. Got new thing about amazon affiliate marketing. Certainly i will give a try.

Tina

The biggest thing to remember is that it is a changing market. Amazon Associates could stop in your state any day, or you could be banned from Adsense. Just like stocks the trick is to diversify and have multiple streams of income.

Tom

I use Amazon as well as other affiliate marketers on my site. No issue so far but I do a monthly check to see how each site is doing. I'm also watching the Amazon tax tag since that has been brought up in my state. But hopefully I'll get my product on the market before that happens.

Thx for the post!

ROMY

Amazon Affiliate I have been applying since started making my blog about 6 months ago, but has yet to produce anything, maybe the authors have suggested what we needed products and trends displayed at any given time, I've tried to show almost all menus are is on amazon, of her with my affiliate link as well as widgets to a search engine for all products, there are suggestions from friends to my problem above? please see my blog

Harrison Li

Haha, what if you use both? 😀

Stephanie – Home with the Kids

Amazon is great when it's available and you're in a niche where you can recommend physical products or certain downloadable items such as ebooks on the Kindle. It's a little unnerving at times if you're in a state that's trying to get a law passed to use affiliates as nexus so they can get sales tax from Amazon sales. That just ends up as a lost source of income for affiliates when it passes and Amazon dumps them.

That said, yes, I do enjoy having Amazon as an option. Just be prepared with alternatives if your state starts looking at them with dollar signs in their eyes.

Cody

I actually made my first dollar online using Amazon's Affiliate program! It is HANDS DOWN the easiest way to make money online especially when you take into consideration the cookies!

I made my first dollar promoting to students to buy their textbooks online through Amazon since it's typically the cheapest route. One link sent me a little over $30 in commissions!

The great part was that since they were buying their textbooks, they were also often times buying other things for school. Thankfully Amazon lets you earn commission on each product ordered and not just the direct product you promote!

I promoted books but made some money for people buying pillowcases!

I highly recommend this method of monetization because it is simple, trusted and extremely effective!

Daniel

I think ad-sense has it's merits. Though, I totally agree with Cleber above, regarding the high paying niche and targeted traffic.

Whether you get one, 1000, 10'000, 100,000 or over one million visitors per week, you would want to be converting at a reasonable percentage.

I have read so many varying opinions regarding Ad-sense and also Amazon Affiliates.
Some people have put an incredible amount of work into Amazon's affiliate programs(numerous well setup websites and they are getting a ton of traffic).

They ran this alongside a few other Monetizational programs.
Their Amazon set up, managed to make only a few dollars over a long period of time(Years)from all their efforts(They explained in detail just how much effort they put into it).

In contrast, whilst this was taking place, they explained how their other financial initiatives gave them some fantastic results.

I have also read of some success stories using the Amazon Affiliates Program.

The answer I guess would be to find out what works best for you in your particular site, then do more of it.

If, on the other hand, someone is putting in a ton of work with little or no results, they should take stock and reassess their current strategy.

Jamie Northrup

You show some good points for Amazon, and I agree Adsense won't make you rich to begin with, but I also agree with Cleber that being an affiliate isn't always easy, that's why I suggest to do both Adsense and Amazon at the same time, put more chances on your side to make money.

Brett

Cleber – I agree that it would be tough to make a full-time living off Amazaon Affiliates alone. I still believe that due in part to it's rock solid brand, it's one of the highest converting aff programs out there
and a great way to dip your toes into selling products online.

Cleber

I agree that adsense is not the best way to make some money, you need a high paying niche and targeted traffic.

But making money with affiliates – amazon is also not so easy for beginners.
Comments are closed.