How to Make Your Blog Feel Like Home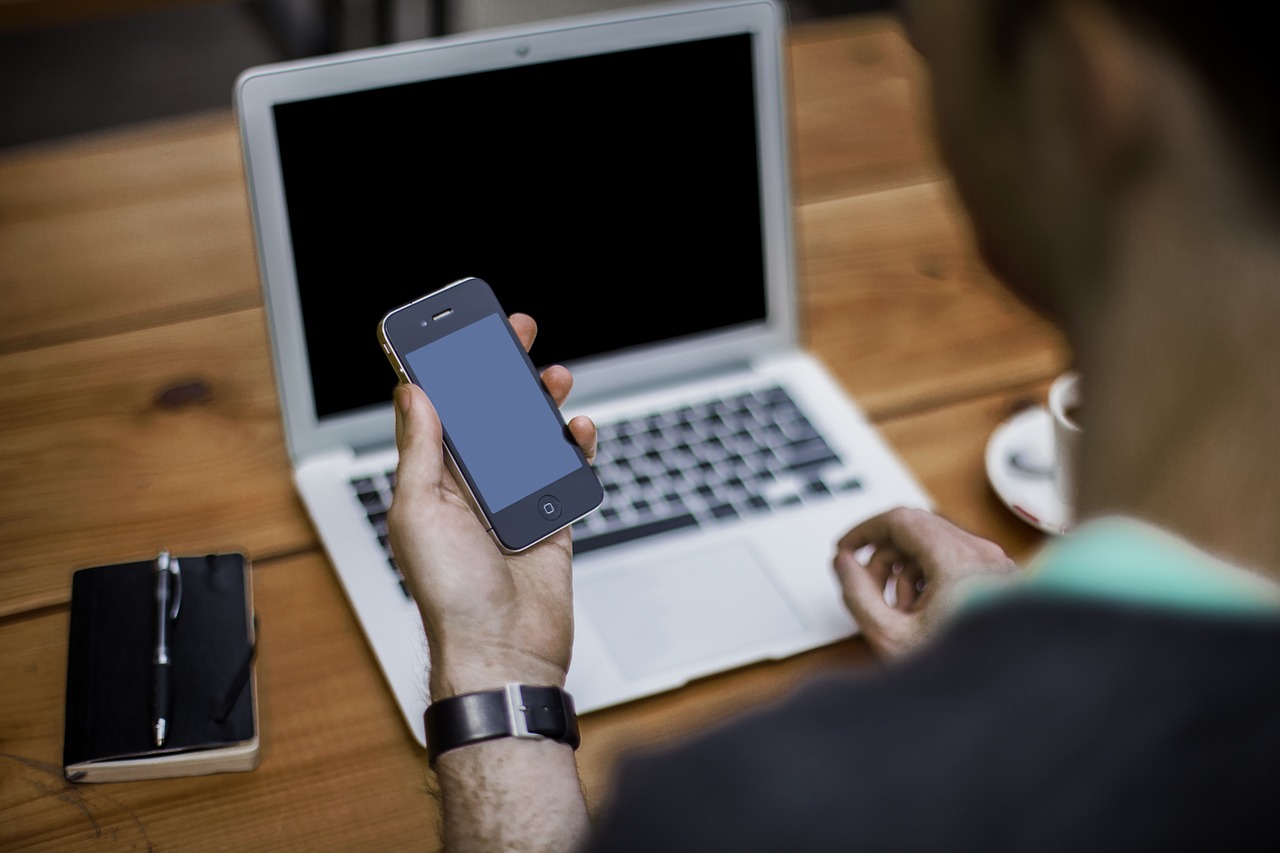 This is a guest post by Glen Allsopp. If you want to guest post on this blog, check out the guidelines here.
Despite having already quit my job, I recently attended a "escape the rat-race" type workshop for people who were looking to start their own businesses. My main reason for going was to see the process that people teach in order to help others successfully transition out of the cubicle and into their own company.
After all, I had completely stumbled onto my current path so didn't have a solid blueprint for the process. One thing that really struck me throughout the discussions was that every single person agreed with this: you must make your business feel like home to someone. It doesn't have to be everyone, but it should be someone.
I started to think of this analogy in terms of blogging and within a few minutes, I was already flooded with ideas on how to make your blog feel more homely to your audience. Now, I'm going to share them with you.
Pick a Focused Topic (The Right Address)
If you pick a focused topic on your blog, the vast majority of your blog posts will apply to everybody. In other words, every time they read new content of yours, visitors will be thinking "Yep, I have the right address." They'll know they're in the right place because that's exactly what they want to read.
A few blogs do break this mould with one of the most notable being Steve Pavlina. He blogs on the topic of Personal Development but covers so many different aspects of that niche. One week he might write about dating products and the next he'll cover religion. I can't help but think only a tiny percentage of his readers get to read what directly interests them on a regular basis.
The more you can give your readers exactly what they're looking for, the better the chance they'll feel like they're in the right place.
Keep a Consistent Post Schedule (Familiarity)
One thing I admittedly struggle with is keeping a regular posting schedule. Some weeks I might post four times and others I might not post at all. My blogging very much operates around my personal life and I know that's not good. In fact, the only thing constant about my post schedule right now is inconsistency.
However, I'm working to change that because I know how important the aspect of familiarity can be for your blog. I know that Darren has said a few times how if he does not post on a day (which he usually always does) then he will get floods of emails asking if he is OK or anything has happened to him. His readers are often waiting for new content to be posted because they generally know when that happens.
Remember that a (surprisingly) large portion of your readers will not use RSS or Twitter to get your articles. Instead, they'll go the 'old fashioned' route and regularly return to your site manually to see if you have updated. This is especially true in the non-technical niche's out there, so try to keep to a regular schedule.
Be Authentic (Comfort)
Authenticity online can be described in many ways, but I simply like to think of it as bringing as many natural human components you would use offline, into the online world. To me, that's what all the advice boils down to. Authenticity brings comfort to your readers because trying to be (or act like) someone else is not only difficult an act for you to keep up but difficult for your readers to relate to.
Have you ever had a conversation with someone who is trying really hard to impress you? Within a few minutes you instantly know how much money they have or how attractive their partner is? If you haven't, then I have. And when it happens, it just feels…yuck. That's the only way I can describe it, it just feels unnatural.
I have found the best results blogging when I talk to my readers like they are real people and I don't try to bring an enhanced version of my offline self, online. If I'm comfortable sharing my failures and mistakes in life and lessons that I've learned, I find that people can really relate to what I'm saying and connect with the words. The more you can engage your readers, the more comfortable they will be around your site.
Interact in the Comments (Community)
I honestly feel like one of the few bloggers who tries to respond to as many of the blog comments I receive as possible. I do this not only to thank people for taking the time to check out my website, but I know that whenever I leave a comment on other websites, I really appreciate it when the author takes time out to respond to me.
I actually have to hand it to Daniel here because he is one of the few big bloggers I see regularly responding to reader questions, either as blog posts or comment replies. You may want to install a email subscription plugin so that blog commenters can also be notified when you reply to them directly. This step is so simple, and while it might take up 30 minutes of your time each day, I believe it is totally worth it.
Over to you: what tips do you have to make a blog feel like home?
Glen Allsopp blogs on the topic of Viral Marketing at ViperChill. He helps people make a living online by building remarkable websites.
Browse all articles on the Strategy category
27 Responses to "How to Make Your Blog Feel Like Home"
HP van Duuren

Thanks for your Post,

I hope my Happy – HOME – Business Lifestyle Blog
can make you feel right at

'H O M E' 🙂

(Please let me know if it does !)

Only one of my Authenticities is being slightly
inconsistent although I usually do post rather frequently
I don't really have a really tight Posting Schedule!

I only post when I feel inspired
the positive thing about it is that that way I
only write 'Exclusive Posts'.

Well if that isn't going to make you feel
at Home I don't know what will 🙂

All the Best,
To your Happy – Blogging – Inspiration,
HP

Paul Castain

Your last point about interacting with the comments happens to be a really big pet peeve of mine.

Sometimes we're so busy rushing off to create more content, we forget about these critical conversations.

Respectfully,
Paul Castain

Jill MacGregor

Great ideas, Glen. *make it feel like home*–my blog is so personal to me I always want others to have made a connection when they visit—whether that be a connection with me or a deeper thought that comes up while reading or both.
Take Care,
Jill

orville barba

now i know the importance of consistent blog posting.. thanks for this ,, i spent hours writing articles but havent posted even one. i think i'll have to check my posting sked so that my readers wont have any trouble catching me…

Kent @ Leawo

You do certainly make a good point.
We all love the home atmosphere, to stay in it and share more than somewhere else.
I usually like to make my home kind of casual and inviting to friends. So they love to visit me more often than I visit them. One of my relatives would never want so. He places restrictions on the visitors to his house and keeps everything in serious order. As a result, there are seldom anybody who will visit him twice.
Thanks for the inspiration! I should go and stick to the rules to make my blog feel like home.

Online Business Cookbook

Thanks for the great post! Everyone's comments here are so helpful too, and it's obvious you struck a chord with the post title.

I especially love your suggestion about writing with authenticity, and talking to readers as if they're real people.

It made me think of the people down the block when I was little, who kept plastic over their furniture in the living room. I never felt at home there! Who would?

Many thanks,
Suzanne

P.S. Right on, Lia!!

Sharon Mostyn

I'm guilty of the "irregular posting schedule" and your article gave me an idea that I'm going to implement – thanks!

I'll be creating an editorial calendar with a "topic a day" (similar to Twitter's hashtags of #TravelTuesday, #FollowFriday, etc.) to combine the Focus and Familiarity tips in your post.

Thanks for sharing these great ideas!
Sharon Mostyn

Lia Qistina

I derive my own conclusion after reading this post:

"blogging is about making friends, sharing passion, be humble and be helpful to each other".

In Web 2.0 world, we need friends.

-Lia Qistina-

Firman

Be Authentic is kinda hard especially if english is your 2nd language. I know that this article is guest post, but would you give me clue how to post regularly? Thanks

Jeff Sabo

Thank you for a great post! You really put some great suggestions on there and were very helpful!

Similar to you, I also try and respond to any comments made on my blog. That is my way of saying thank you for reading what I wrote and taking the time to post up a comment. It gives people a reason to come back and read more.

Tara Thralls

I saw a link to this post on smartboydesigns Twitter page. Thanks so much. Very helpful – and the comments were also helpful (espec. Karl, thanks!).

I put off starting my Blog for about 6 months because I couldn't figure out which aspect of my multi-faceted life I wanted to feature. I could see that most people have a "niche", and, well, quite frankly I have more than one – I am truly a Jack(ess) of All Trades, and a sort of master of a few!

Eventually, I had to come to accept that I am who I am, and that my blog will have to be as I, myself, am – varied.

I have many skills and interests, and I guess I excel in a few areas – so I decided on a simple name, that will not be pigeon-holing me into any one niche, and I've finally gotten going, and really am loving it.

My posts are varied, as are my Tweets, and just as I have found that I am listed on people's Twitter Lists in a variety of different categories, I'm hoping that my Blog readers will take what interests them, and not be too annoyed at the other posts that don't apply!

Glad I found you – I'll be back!

Karl

Authenticity is what I found most interesting here and what I think is a huge key to making readers feel at home. An authentic 'voice' in your writing helps visitors identify you with a genuine style. I know a lot of bloggers, including myself, start blogs by experimenting with posts and various content until they hit a groove in what they want to share. I've found that comments and e-mails sent to me often are responses to honesty or what I've shared. It's rewarding and good to see the need for it repeated in your post.

Harrison

I just schedule posts with WordPress so they always appear at the same time each day. It's not too tough and if you get some free time simply write a couple of posts for the next few days and roll that way.

Sometimes if I really can't make the time I will post interesting articles I have found instead of original pieces.

It is also helpful to have a Posting Schedule page so readers can see when to expect posts.

jan geronimo

Keeping a consistent posting schedule is quite a challenge indeed. Darren's experience is true. Readers send you emails, leave comments in your blog asking what's the problem, or send you DM in Twitter. Of course, not quite the same volume of worried inquiries that Darren gets – he's a superstar, after all – but you get the idea that your voice matters. And to a certain extent you feel responsible to readers who expect you to be there. A virtual date. Readers hate to be stood up.

Eric C

in repsonse to number four, has anyone noticed some blog respond to way too many comments?

Kate Saunders

I love this!

I never looked at this as "making people feel at home". I am definitely guilty of blogging about a variety of topics on one of my blogs in particular. This may well be the post that inspires me to be more focused and take the step to align my content consistently.

AnastasiaCarroll

I can advise to think about the design too. It should fit the subject and set people the right mood.

Mark Alves

Friends and guests are often welcome at home. Providing guest posts gives your audience the oportunity to make new, trusted connections the same way they might at a dinner party in your home

david sanger

It can be real challenge if you have multiple overlapping segments of readers, and thus multiple topics.

As for the regular posting schedule, haven't mastered that one yet.

Teen Blogger

Great Post.

Sometimes a blog does feel like home,especailly after a hard day at work. These are some great tips and really are good ways.

srivathsan.GK

I blog @ home and My Blog should feel like home 😀 thanks for sharing most useful tips 🙂

Surender sharma

Lovely points including the title of the post.
Blog like as a home is really wonderful topic and the first point is really cool.

Funky Junk Interiors

Great post! My most favorite method of capturing the comfort factor is involving them in the process of what I'm making. I'll ask for advice, or ask a question at the bottom of my post. I LOVE the comments and their involvement and generally answer one or two times in the comments area as well.

Something that keeps my writing regular is having a regularly advertised feature. For example, every Saturday I hold a link party. I'm going to host a workshop on a reg basis soon as well, a special day they know they will actually LEARN something.

I like your idea of the email subscription plugin. Is this where the poster is required to enter their email before replying, like this site did? I thought that was a feature that they had to check off in their own personal settings that was already avail to all. Hmmm.. I'm on blogger, so I'll have to check that out.

FWIW, I love this site, read frequently through my blogger feed and learn a TON. Thanks!

Donna
Funky Junk Interiors

Vishal Sanjay

Very resourceful article i must admit especially for me. I have a lot of problems to post consistently, i'll have to go to school, get my grades up and do my home work. Maybe that is why my blogs traffic isn't consistent. I trying my best to make my visitors feel like home on my blog, i'm having a tough time to figure out how much i have succeeded. Maybe i should ask for feedback.

Thanks for the resourceful post.

Hal Brown

Very good points to remember. I too have a problem with consistent posting. I believe this is one of the most important points to success. Even so, it is better not to post something inferior if that's all I have.

Thanks for a fine article.

Paul Castain

Glen,

First and foremost, thank you for such a well written, thorough post. I think you are spot on with your suggestions!

The only thing I would offer in terms of making our blogs feel more like home is just an expansion of your point about responding to blog comments.

I really believe that we all have a story and want to be heard. Life is moving at the speed of light these days and too often what we have to say gets "lost in the sauce" As bloggers we don't ever want to forget that (probably useful outside of the blogosphere too)

Acknowledging one's community encourages them to continue to not only read, but participate.

Those are the blogs that I enjoy the most because it sends a message to that community of being real, approachable and interactive with their community.

With respect and appreciation,
Paul Castain

Brandon Cox

I love this thought of making people feel at home. We're kind of inviting people into the living room to sit around and chat with us, so it fits perfectly.
Comments are closed.