How to Get An Average Of 10 Comments for Every Blog Post You Write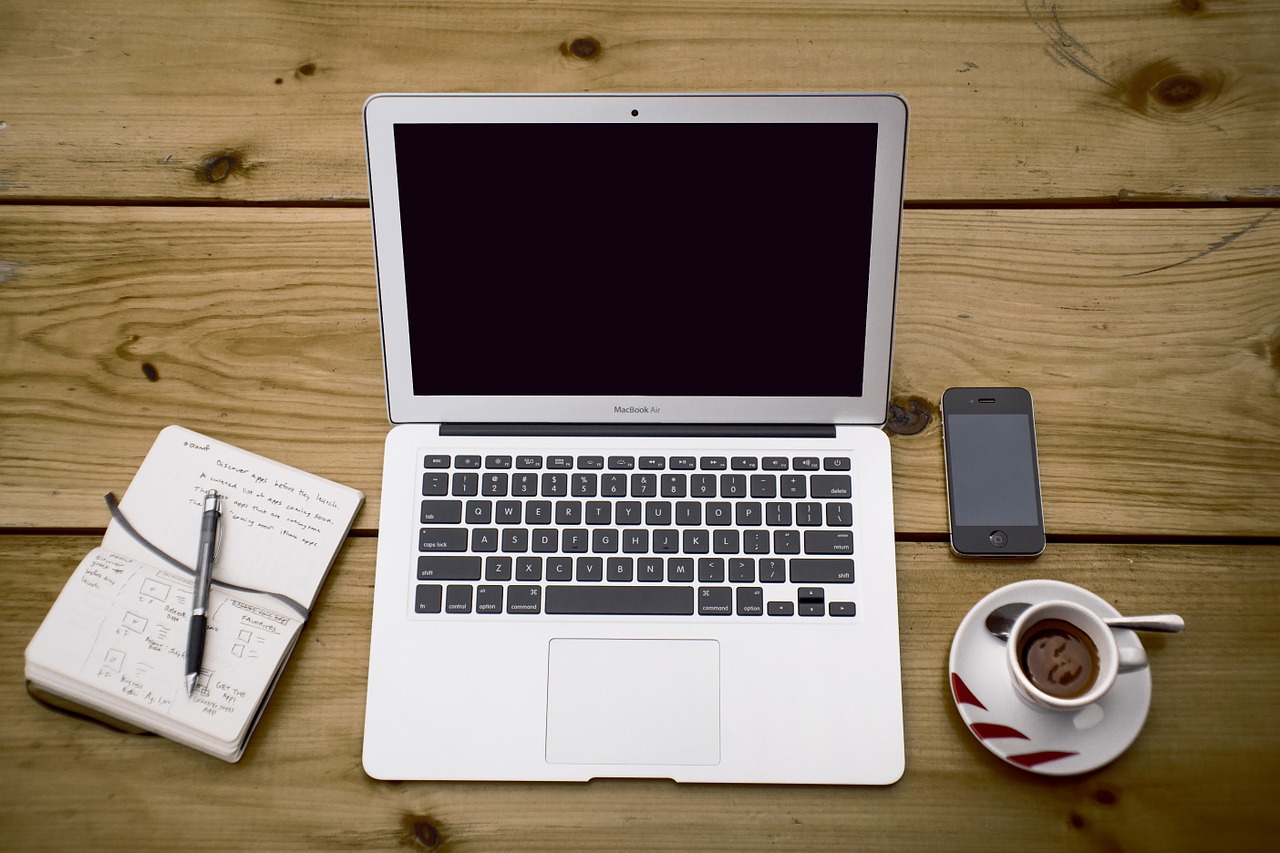 Are you struggling to increase your blog comments? We all want more comments to increase blog reputation. Unfortunately most bloggers find it really hard to get more comments.
It doesn't matter whether you are a new blogger or not, you can still get an average of 10 comments for each post by following few tips that I'm going to share in this post. Let's dive into the details.
Why blog comments still matter?
Here's why getting more blog comments is important:
Blog comments increase interaction with your readers.
You can get blog post ideas.
You can build a vibrant community around your blogs.
Blog comments act as a strong social proof.
How to get more blog comments for every post
1. Learn to write great blog comments on other blogs
Want more social shares on your blog posts? Share others stuff first.
Want more incoming links? Link out to others frequently.
Want more blog comments? Start leaving comments on others posts.
It's as simple as that.
If you want to get more blog comments, leave thoughtful comments that grab the attention of others. You might ask, no one has the time to read blog comments section. That's wrong. People still read others comments to get ideas, to solve problems or just to reply them back.
Here's how to write great blog comments that get read:
When you're leaving a comment, take time to know the author name and use his name while leaving a comment.
Try to be in the first 5 commenters. The more visibility your comment has the more chances of getting a response.
Always add value to the post. Ask a question or provide an insight.
Start a debate in the comment section. Respond to others comments that are thought-provoking. That way you will be able to grab massive attention.
2. Write interesting headlines that persuade people to leave comments
"8 out 10 people decide whether or not to read your posts just by looking at your headlines." ~ Brian Clark, Copyblogger media
One of the easiest ways to increase your blog traffic is to write enticing headlines that make your audience click your posts.
Here are few powerful tips to write winning headlines:
Go to a store, pick up a magazine and write down the headlines that grab your attention.
Tweak them according to your blog audience.
Read Headline Hacks by Jon Morrow, use any of the headline samples and start writing.
Most people love to read and share list posts. So include a number in your post (Ex: 7 ways to save $1000 every month)
How to posts are evergreen (use them to solve a problem)
Read popular blogs in your industry and tweak them to your benefit
Read completely irrelevant blogs in your niche and tweak their popular headlines according to your blog topic
3. Reward your commenters
Most blog visitors don't comment on a blog post on their first visit. It's your job to make them do that. Rewarding your commenters is one of the simplest ways to encourage visitors to leave comments on your blogs. Here are few ways to reward you blog commenters.
Install CommentLuv plugin: This plugin is not only useful to increase your comments count, but it also helps you boost your blog traffic. Most people are now leaving comments on the blogs that have enabled CommentLuv plugin. This is a great plugin to fight against spam. So no more hassle in dealing with spammers, you can also use a premium version of it to get more benefits like showing your commenters twitter links etc.
Use a top commenter widget: If you create a competition between your commenters, they will fight hard to be in top. The blogs that use top commenter widget tend to receive more comments just because of this simple reason. They will not only drive traffic to their blogs by being a top commenter on your blog, but you'll also be able to get more comments. A win/win approach.
Respond to every comment: The purpose of blog comments is to build an interaction with your readers. If you don't respond to the comments you get, you are killing the interaction. Spend time to respond to each and every comment you get.
Review their blogs: Go ahead and give an honest feedback about your commenter's sites. You can do this every week or month and share your views on social media with their permission. This leads more people to start leaving comments on your posts.
Link to your their posts: Whenever you get time, spend some time to read your commenters blogs. If they are relevant to your niche and writing some high quality articles on their blogs, link to their posts. That way you're grabbing everyone's attention to leave more comments on your blogs. Similarly you can link to the people who leave thoughtful comments on your blogs (do this whenever you get some post idea and mention them in your posts).
4. Try a different blog posting frequency
If you are posting too frequently (say daily or thrice every week), reduce that posting frequency for a month and see whether you are noticing an increase in your blog comments.
The blogs that post less frequently tend to receive more average comments per post. Here's why:
You'll get more time to promote your blog posts
You're giving enough breath to each post
You'll be able to write detailed posts over crappy content (detailed posts generally get more comments)
In a nutshell: Getting an average of 10 comments on every post you write is not a rocket science. Spend quality time in crafting mesmerizing headlines, reduce your posting frequency, reward the blog visitors those who leave comments on your posts and start leaving thoughtful comments on other blogs to increase your online reach. Take care of you blog design and speed up your WordPress site loading time to give your visitors a better user experience.
So what are your thoughts on increasing blog comments? Do you have any more tips to increase comments on each post? Please share them in the comment section.
Anil Agarwal is a blogger from India who blogs at BloggersPassion.com where he writes about topics related to blogging, seo, web hosting and affiliate marketing.
Browse all articles on the Promotion category
20 Responses to "How to Get An Average Of 10 Comments for Every Blog Post You Write"
Abu Bakar

Wow,, thanks Anil Agarwal !!!
These are some great valueable tips and your writing skills are really awesome. I appreciated you have taken time to write this for us. Thanks man for such a great post. Specially that blog frequency will work for me. I know it 🙂

Heidi

Thanks so much for the great tips Anil! I already do reply to ALL of my commenters, so I've got that one covered. But I like the info on creating better headlines, and emailing people when I've linked to them. I frequently link to other sites in my posts, but have not been emailing them to let them know that. Many thanks for the good info!

Chandran

Great article., I was wondering why my blog hasn't got more comments, but now I came to a conclusion. By reading this article I have updated myself and will do the needful changes to be done in my blog. Thanks for sharing this article and giving me new ideas to increase blog comments.

Lisy

Hi Anil,
In my mind, one of the important thing to increase people flow on your blog is to say some awesome stuff about these influences. Human love it when you say awesome stuff about them, and in most cases this is essentially a 'validation' of the influencer that you're talking about.
That's what makes this so powerful; people like to tell their followers when other people say great things about them.
Don't say awesome stuff without meaning it though – that's not going to help.
Many thanks, absolutely great post.

Lash

Hi Anil,

Thanks for your recommendations! They all make good sense.

I especially like the concept of give out more of what you want in order to receive that back to yourself. Karma – Law of Attraction – Give and you shall receive – however you look at it, it's a great concept!

I hadn't quite thought of the post Headlines as attracting comments, but it does make sense. Great headlines will attract more readers thus more likelihood to get more comments, too. But the idea of controversial headlines to create comments is a great idea. I'll keep that in mind to use from time to time.

Thanks again for the great suggestions!

off to TW now Anil.

cheers, Lash

rajeshprodeb

Hi Anil Agarwal,

Thanks for sharing very informative information. People post the comments if the content is good and should satisfy the viewers what they are expecting from the content. But i do not believe the concept of first 5 commenters, Because when we get free time we can able to read the blog. I do agree with your point blog comment is purely interaction between blogger and viewers. Blogger should reply the viewers question with the proper reply, Then only he get more viewers.

Regards
J.Rajesh

DKSpeaks

Nice tips. Commenting has always been a problem with most bloggers. Even today I see hundreds of comments in my blog that just read, "Nice article, keep it up" and I just delete them.
It is very important that you read the post before commenting and contribute value to it. That is what will drive people to visit your blog and read your articles as well.

Ryan Biddulph

Hi Anil,

Love the tips!….and I use them to draw in many readers to Blogging from Paradise.

I wrote: How to Build an Online Empire through Blog Commenting by patiently recounting how I built my nice little empire through the comments field.

The eBook discusses a few of the tips shared above.

Although being in the first 5 comments is nice, go beyond logic. Build a bond with fellow bloggers.

Example; I often left comment number 100 or greater on Adrienne Smith's blog. Through our friendship, she turned around and reviewed my first eBook. What a blessing, and it was because I wrote my best comments even though I posted comment #100 or greater.

I wasn't trying to be seen, I was building bonds with Adrienne.

Big difference between the 2.

Using first names rocks Anil, because our name is the best sounding word in our native tongue, hands down. I do it 2-3 times in each comment.

I also love thanking bloggers for sharing their insight because it takes serious time and energy to churn out posts.

Great stuff Anil!

Tweeting from Fiji.

Ryan

Todd Blair

You don't want the spammers, just solid, good websites linking from you and commenting. Those headlines are huge! People want to disagree, argue and state the truth as they know it and that definitely brings on the comments.. Look at the Matt Walsh Blog.. hello!

Sourav Sudhi

Hi there Anil ,

" It's very important to persistently write new content for your blog but key to success boils down at one single thing – Engagement "

And Blog comments are one among the many methods to measure the engagement of a blog. I believe that a blog without comments is like a 'body without soul' .

As a blogger, it is always a nice feeling when someone takes the time to express their view about your article. In fact , it helps us to ditch the mistakes we have made and analyse what kind of things works the best.

Undoubtedly , I would say " Comments add value " and it's worth enough to maintain a discursive commenting system around your blog.

And yes, all the 4 tips you've mentioned works like a charm. Especially, magic lies in the headline 🙂

Great write up mate 🙂

faisal

Or ask a question

Marquita Herald

If comments are still so important one has to wonder why it is that some of the top bloggers have shut theirs off – Copyblogger, Chris Brogan, Steve Pavlina, Danielle LaPorte just to name a few. Granted, these bloggers already have large followings, and Copyblogger and Brogan have taken the conversation to social media (primarily Google+) but I still think it's a trend worth watching because 10 comments by fellow bloggers rather than your core audience isn't authentic conversation it's a quid pro quo version of marketing and people are starting to notice.

Anil Agarwal

Hi Marquita,

Great question. I personally think the BIG guys are using their blogs as just publishing platforms and taken their conversation to social media sites.

Blog commenting always consumes time (to moderate comments, removing spam etc.) as most authority sites already have a huge fan base and they don't need to prove anyone else to showcase their comments as "social proof".

When you're establishing authority online, you must need social proof and blog comments acts as one. I hope you got my point.

Thanks so much Daniel for publishing my guest post here, it's always great to connect with your readers.

Denis

These are good ideas. I can implement them easily—including the plug whose cost you don't mention 🙁
The give-away for commenters really does work as I once wrote a comment merely for the reward and got the very book I was hoping for. A give-away can be easy enough to implement, too.
Is the omission of your name a strategic decision? The above commenter calls you Anil, but I do not see that name anywhere. You are Anil?
The blog layout is really cluttered with ads. Too much.

Anil Agarwal

You can see my name at the end of current blog post. And if you mean anything else, I'm unable to understand your question. If your question is about my blog layout, I'm showing very few ads on my blog.

dixie

Im still rather new at the whole WordPress thing and blogging,, how would I go about linking to someone else' blog or site ?
Maybe give us a little more detail on how to do some of the things you suggest ? Not everyone has the mind to figure it out… need a little nudge you know.. LOL
Thanx for the post,, it did give me some idea's..
Dixie

Anil Agarwal

Find useful blogs in your niche and start linking to them from your blog posts and also share their contents on your social networks. When ever you link to them, don't forget to email them about your actions.

Kostas Chiotis

Good advice here Anil, I think many bloggers underestimate the purpose of getting comments. It's not about vanity it is about building relationships.

hpm

Thanks Anil, some thoughtful content here. I'll be using some of these ideas immediately.

I've recently imported my blog to a new platform (Squarespace) after years at Blogger/Blogspot. That process has been costly – lots of "broken" posts that I am slowly fixing, and a loss of traffic (the old site still generates more traffic). However, the interesting thing is that – within a very short period of time – the subscription rates at the new site are far higher than at the old site. Now, to work on getting the comments up.

Do you have any advice on helping bring traffic from hanspetermeyer.com to hanspetermeyer.ca? Short of fixing/redirecting every link on both blogs?

Cheers,
hpm

Anil Agarwal

You should do 301 redirection from home page to home page and internal pages to the corresponding page you can on .ca domain. You should be able to do these re-directions using .htacess file.

This will help you in transferring the SEO benefits and traffic to the ca extension. I hope you get my point.
Comments are closed.