How To Emotionally Connect With Your Readers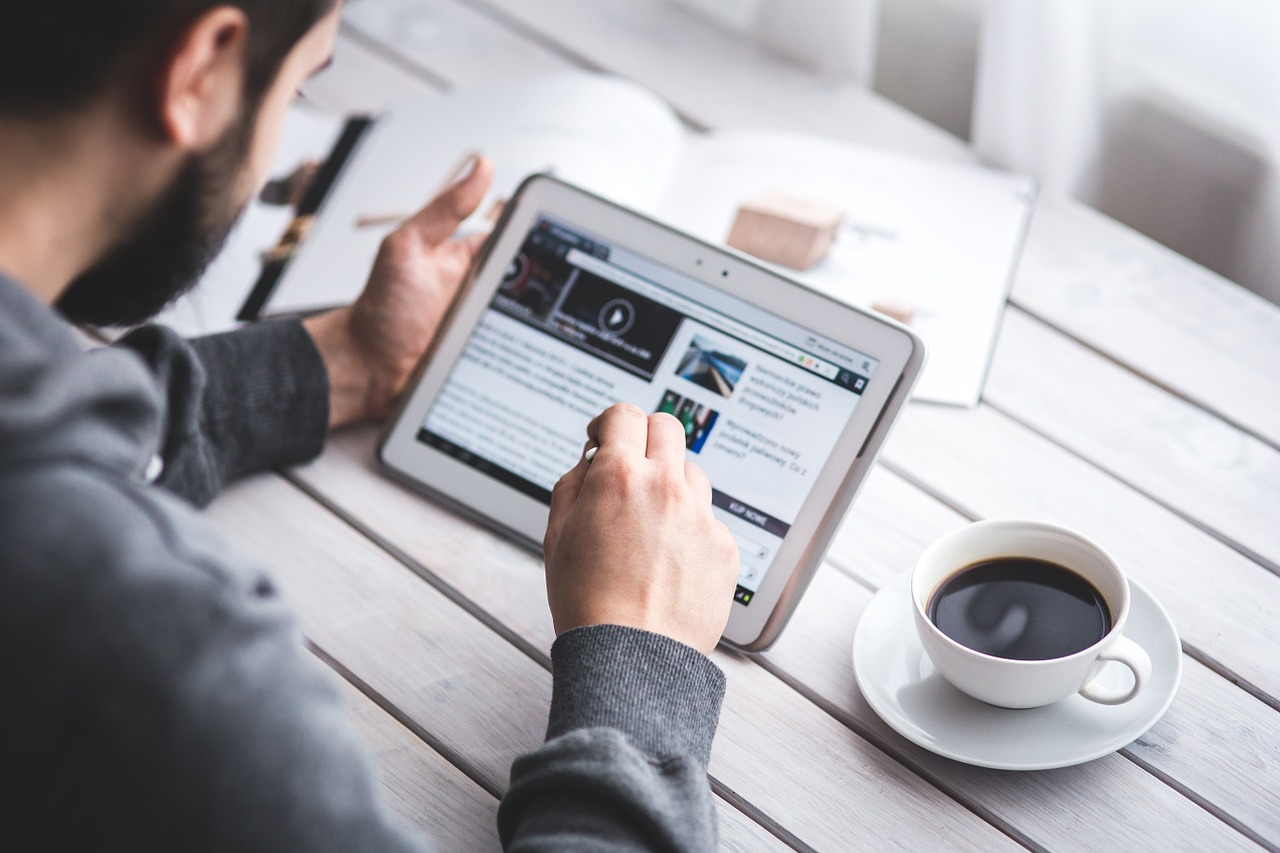 One of the things I'm most passionate about is creating truly great writing, and with every blog post I write, I dream of changing the world.
Most people think that involves writing great content, giving value to readers, and making your posts useful… but that's only part of the equation.
Thing I've found in writing for a long time, and observing the kind of content that goes viral, and that makes people take notice, is that it's more than just writing content or giving value; it's an art form that involves storytelling, having a sense of vision, and captivating people's imaginations.
Your goal as a blogger is to turn it from a piece of informative content, into a work of art that captivates your readers, and will have your readers wanting to share your content with others; good blogging is about creating a TOTAL EXPERIENCE.
In this post I want to take unique spin on blog posts, and give you some simple tips that will give you a new and powerful way to supercharge anything you write, and really leave a lasting and profound impact on your readers.
Blogging Is About Building Relationships
When you're blogging your goal isn't just to focus on writing great content, although that is extremely important, but to also humanize your communication as much possible to build trust, loyalty, and a following who genuinely wants to share your vision, passions, and your dreams.
People aren't just looking for content; they're looking for relationships… especially in today's day and age where so much of the content we see feels so impersonal.
Everything in our lives is about relationships, so wouldn't it make sense to apply emotions and relationship building techniques to your writing?
As humans, we look for purpose, meaning, and motives behind things; we want to know the backstory, and we, as humans, crave that feeling of connecting with another human being who has similar interests to ours.
Humans want to laugh, cry, create memories, and creates experiences we'll remember for the rest of our lives.
We learn, grow, and feel connected to the bigger picture by sharing our experiences with others, and learning from others.
When we feel really connected with someone, there's something that goes much deeper than just reading a piece of content, to feeling that intimate, emotional, deep sense of connection with another person.
Inspire Others With Your Vision
Whether it's Disney, Edison, Jobs, Ford, or whoever, we always admire people with vision, passion, and the want to see the stories of people who follow their dreams.
For example, when Steve Jobs launched the Macintosh in 1984, he didn't just talk about the features, or the product; he got people talking about it by talking about how it was going to change the way we lived our lives forever, how it would revolutionize education, and how it would make computers accessible to everyone on the planet.
A powerful vision not only has the power of getting people's attention, but it also gets your readers to trust you, because they know you're really passionate about what you do, and you're not just doing things for promotional purposes or money.
His team would work for more hours, less money, and under a very demanding boss, all because they believed what they were doing with their time, energy, and brains, was something memorable that had meaning, and that was going to change the world; something they could do with their lives to make a difference.
I say that to emphasize how powerful vision and purpose are.
When writing posts, don't just share what you're doing; share the meaning and purpose behind why you're doing it; share with others what you stand for, and what you believe in.
If you look at sports, you can see every team has a purpose and vision (and dream of winning their championship), and all the fans rally around this vision because they want to share in this story of overcoming the odds, the story of getting to the goal, and the vision of being the best.
People didn't follow the dream of landing on the moon in the 60s because it was logical, or because there was a practical purpose to it; people followed this dream because it brought us together as a group, and allowed us to feel the fulfillment of a goal that expressed who we are, made our lives meaningful, and showed us what we could accomplish as humans.
People want to be inspired with a dream and a vision they can get behind; something that supports you, supports their beliefs, and is something they can represent, believe in, and bond with others over in search of a common goal.
Share Your Story
The internet Is a crowded and noisy place today, and standing out can be hard, so you need to make sure you make an impact, leave an impression, and make a meaningful connection with people, or you're going to be quickly forgotten.
If you really want to stand out, you want to make sure you do things to connect with your readers, get them passionate, and involved in what you're doing, and the way to do that is to communicate your story behind your purpose.
For thousands of years humans have connected through stories; they're used in our books, music, and television to keep our attention for hours on end, they're what inspire us and motivate us, and they're what connect us together.
You want to give people something to share in with you; whether it's an email, a blog post, or any other interaction with your readers, give them something to tell others, and remember that how your readers feel about you and the connection they share with you, is just as important, if not more important, than your content alone.
It's what's going to set you apart from everyone else in your niche, and create loyal lifetime followers and readers, as well as build your blog and encourage others to share your message (and your vision) with the world, and leave a big impact that really touches lives.
Chris Nosal is a blogger who writes and coaches at Apple Marketing Secrets. Visit his blog to get more free advice and to download his free eBook.
Browse all articles on the Promotion category
9 Responses to "How To Emotionally Connect With Your Readers"
Mark Llego

I'm new to blogs, and blogging. I thought I would start one recently and I'm still trying to figure out what flavor I want on it. This was an excellent learning space for me, and I enjoyed reading it.

Sebastien Larocque

I noticed two important principles in your article that I can relate to advices I have been given.

The emotional connection is critical. I read somewhere that people will remember you more for "how you made them feel" than what you said to them. Maybe that has a connection with the fact that people buy on emotional motifs rather than rational motifs.

Sharing a story is also important. I also read that if you want to be a good speaker, try to be a good story teller. For some reasons, people connect more with stories. They probably feel more deeply your message through a story.

Mary Pauline M

As a blogging course student, I am finding your entire site to be a great resource to me.

Thanking you for this article, as it has provided me with much to think about when I take my blog online.

Court Tuttle

Nice post Chris. Telling the story is such an important part of it. I've always been able to get the best results by letting people in and connecting with them.

I've found that for me, sticking around and answering people's questions has made a huge difference. I run a membership website and also blog and this matters a lot on both mediums.

If you genuinely care about helping people to move forward and you let that come out in your writing and story telling, it will resonate.

Stephanie Drescher

I really enjoyed reading this Chris. I too think that, in this ever more virtual world we live in, it is too easy to forget that we still need that human connection and personal touch. It is easy as a blogger to focus on the facts too much and just pump, pump, pump out material. Thanks for reminding me why I love writing.

Hamza Sheikh

Hi Chris,

Totally worth reading.

I like your article, and as well as the way you tried to connect with readers with your content. I am agree with you, and as well as with Ehsan. These days, successful blogging is all about networking, and the engagement with readers.

Chris Nosal

That's what I've realized my whole life; we never accomplish anything on our own. No matter where you look at anything that's been accomplished, there's always other people, whether it's a teacher, a partner, a friend, or whoever, who gave us a helping hand, and used what they had to help us fulfill our dreams, and together building relationships is what propels the world forward, makes life better for others, and gives our own lives meaning.

And you're welcome! 🙂

Ehsan Ullah

Great read Chris,

This is what I've been writing about on my blog and I agree with you that blogging isn't just about producing content and sharing it to some platforms. This is all about building relationship and make as many online friends as possible because friends are the ones who help us get up there.

Thanks for writing on this Chris.

Freedom Jackson

This is very good.

The best way to lead is from the front.

I have noticed too many bloggers tip toeing around on their own blogs. Too Scared to do anything.

I always tell people you have to tell it like it is in order to stand out. Especially if it's not the popular opinion.

Like my view on Apple for example. Lol.
Comments are closed.