How to Deliver the Highest Impact with Each Post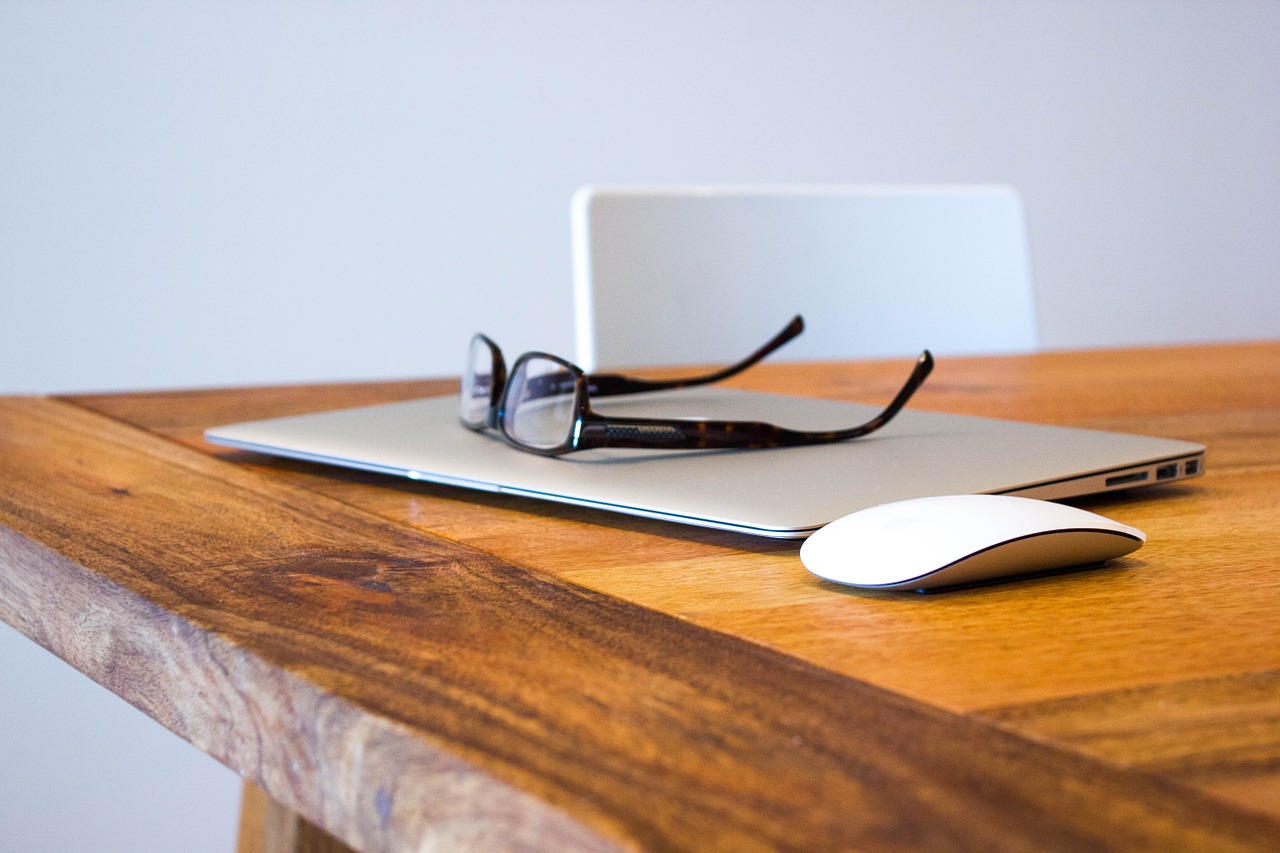 This is a guest post from Leo Babauta of Zen Habits. If you want to guest post on this blog, check out the guidelines here.
In the last few years at Zen Habits, I've gone from 7 posts a week to two or three … and yet my blog is growing in readership faster than ever.
That's not to brag, but to illustrate a point: frequent posting isn't necessarily effective blogging.
If your goal is to reach a wider audience and establish yourself as a blogger, your aim should be to have a big impact with each post. And if your goal is just to put your thoughts out there, maybe to stir up some discussion in the blogging world … you should also aim for high-impact posts.
High-impact posts are measured not in terms of page views, but on how they affect discussion. Are people talking about the post, on blogs or Twitter or forums? Are they responding in comments or via email? Are they forwarding the post to friends via email, Twitter, and other social networks? Are they bookmarking it on Delicious or voting for it on Digg or Stumbling it? These are just some of the ways you can tell what kind of impact your blog is having.
Low-Impact Posts
First, let's look at the opposite of high-impact posts. These are the kinds of posts you'll see on many blogs, by the hundreds, that no one will find useful and bookmark or forward or talk about:
What I did today
A few favorite links
What I ate today
Sorry I haven't been blogging in awhile
Tagged: Why I blog
Blogging love
A dream
None of these posts are useful to people, or interesting. They'll go out into the world and make not one drop of difference.
High-Impact Posts
There's isn't a formula for writing a high-impact post, but here are some tips from what I've learned:
Extremely useful. Be as useful as possible on a topic that people want to learn about.
Complete guides. An extension of the above tip, but as complete as you can be — someone should be able to read the guide and do whatever it is you're teaching.
Great headlines. The headline should make people think, or curious, or promise to be really useful.
Controversial. Don't just say controversial things in order to get noticed, but if you can think beyond the conventional and say something different, or in a different way, you'll get people thinking and talking.
Short. Not all high-impact posts are short — in fact many aren't — but if you have a post with one brilliant idea, written concisely and memorably, it'll have a great chance of getting spread. See Seth Godin for some great examples.
Memorable. Don't ever be run-of-the-mill. Do something different, in a way that people will remember. Be bold!
Consistent. One memorable post is good, but if you're consistently useful and memorable, week in and week out, people will come to expect it of you and each post will have greater impact.
Full of resources. Link to other guides or great blogs or books. Save people hours of time researching a topic by giving them the best resources.
New ideas. Don't repeat the same ideas — come up with some of your own.
Looking at new angles. Even if you don't cover every aspect of a topic on one post, you can go into a lot of depth if you consistently cover different angles of a topic. The more angles you can look at in different posts, the more completely you'll cover a topic.
Fewer posts. While the big blogs like Lifehacker and Gizmodo can put out a dozen posts a day, smaller blogs have to make their posts count. By reducing the number of posts you have, you are less likely to overwhelm the reader — and so the reader will be more likely to read your posts. They'll also be more memorable if you can pour everything you have into each one.
Browse all articles on the General category
37 Responses to "How to Deliver the Highest Impact with Each Post"
Eric

If you can be remembered in your blog posts for something someone thought was great, that's huge in my opinion. Just last week I posted two articles that made someone really think about things I was talking about and they wrote about exactly that on Friday on their blog.

I never asked them to but was happy to find that they got enough value from what I had to say and took the time to actually spread the word via their blog, not just something ordinary like Twitter.

Melisa

"They'll go out into the world and make not one drop of difference."

I like that. But sometimes I notice there are posts with many comments, and you find out it was interesting only for them but not for you.

Lakhyajyoti saikia

Good post and good advice.Thanks for your great article.

Rudy – Quit Smoking

I definitely agree regarding the frequency of post. If your blog is not about news or current events, it's better to post less but with consistency.

This would give you more time to focus on writing useful posts that your readers would appreciate more.

Brian Inman

I agree with slowing down with posts. I think it leads to more comments, and conversation.

I hate looking in my reader, and two hours later someone has a new post. Are they just trying to increase their traffic by having everyone visit three times a day?

I don't see this method being very productive. I tend to just skim the articles to clear my reader count.

Chester

Great headlines plus controversial post. You could never go wrong with this.

Rinaldi Syahran

seems be a controversial make your name memorable. But you must consistent if you want controversial i think.

Tammi Kibler

I am trying to think of something controversial and bold to write tomorrow.

Thanks for all the great ideas for making the content vital.

Mathew Day

Great advice, so many people talk about writing as many posts you can, but it's really about the impact you make with your visitors.

I need to start implementing some of these tips right away. 🙂

BloggerDaily

Wow. Your ideas make sense! Now I realize the time I wasted for creating low-impact posts (sometimes they're beneficial but still low-impacts, I really agree)

Looking forward to implement the tips that you had mentioneda bove. Thanks a lot!

Bamboo Forest – PunIntended

@ Eric C: I wrote a whole post underscoring the importance of being entertaining and I'm not the first. You can find it by googling: A-List Bloggers Agree: 'Entertaining Differentiation' Is Key to Success

It was posted on Write to Done.

Eric C

It's funny how entertaining never comes into the equation. Or funny.

Lolcats isn't useful, but it is insanely popular.

Pascal

Leo! These type of posts getting much popular nowadays. The reason behind this is bloggers don't understand or know these little but effective points.

Bamboo Forest – PunIntended

Always love hearing Leo Babauta's advice on blogging — he cuts to the chase and doesn't dwell on the things that don't really count.

RJ Weiss

While reviewing my traffic, I noticed this trend.

The "I just put something up posts" get very little traffic.

I'm much better spending 4-5 hours on a post and delivering high value that can stay with a reader for a long time.

If I looked at the stats, I bet I write 4 posts in 4 hours, I receive very little engagement. If I write one post in 4 hours, that's quality content, I receive a lot of engagement. The time is better spent on writing that one great post.

Cendrine Marrouat

Thank you for this very good article. I personally like to post often and offer insightful topics and share links to useful articles. I totally agree with the low-impact posts, and I believe that too many bloggers mistake their blogs for Twitter (especially when they don't own a business).

Keith Schoch

I just finished Leo's audiobook on doing Less, and I absolutely love his advice. I personally think less blog posts, with greater quality, are the way to go. Posting every day may keep your name out there, but soon that name may be associated with "just another post."

Give the tweeters something interesting to point to, and a loyal following will develop.

Sarah Bush

I completely agree! I blog 2x a week and it takes me a long time to write those posts, as it's important to me that I say something real. If I wrote any more often, my quality would certainly suffer.

Also, as a subscriber, I find too many posts a burden–I like the person well enough to subscribe, so I want to read what they wrote, but every day is really too much–it feels like pressure. So I try to keep how I feel as a reader in mind when I'm writing.

The only person I read every day is Seth Godin because I know he's gonna be short (I seem incapable of being short, but I'm working on it!). And even he can't be interesting all the time, but because it's short, I can skim it quickly and see.

Thanks for this!

Aglolink

In my perception, providing the best post is one business that requires hard work in, which involves time and even our lives.

Jewelry Secrets

I find if you are passionate about your niche, then you don't have to worry much about writing Low-Impact Posts. A niche keeps you focused more and defined. Great post! Love the High-Impact Posts list. Good points to consider.

Daniel Scocco

@Vijay, please stop adding a link below your comments. You already have a link on the comment name.

Vishal Sanjay

Great advise here, great content which impacts on our readers definitely helps in impacting search engines.

Dana @ Blogging Update

In my opinion, a big impact article will come from good researching in behind. A good researching article surely produce a useful article which give a big impact like you talk in this article.

Sheila Atwood

I had strayed away from "full of resources" and went back to that style recently. It definitely works best for me.

Thanks Leo

Sheilla

Harsh Athalye

Content is definitely king, but way of presenting information makes lot of impact as well. If reader doesn't find your blog easy enough to read, he is not going to give it a shot, no matter what content you have. Many bloggers write great content but does not give attention to small details like spell check, keyword highlighting, paragraph spacing etc. resulting in poor looking blog. So it's very much important to post less but with all the thoroughness.

Great post, Leo!

Nick

Very great advice. I'm going to try to put it to use. Thanks

reviewmylife

Good advice on the quality vs quantity angle. High numbers of low quality posts can lose you visitors as they don't want their time wasted by having to look them!

The high impact section makes a good checklist to see if any new post you are writing is up to scratch.

Web Marketing Tips

Very well said Leo.

If you add impressive and useful posts than your readers will be waiting to see your next post as well.

Keep giving impressive posts and you will see that number of your loyal visitors will keep increasing in multiple.

Debojyoti

I agree with Leo. Its all about the quality and not the quantity. Those "Low impact posts" are really scattered all over the web. You need to provide visitors with valueable stuff.

BTW I am a big fan of ZenHabits. Your blog is very useful. Keep that up.

Jen

Good advice here, thanks Leo. I have been reading Bud's post at pluginid.com today about creating vs recycling too … will use your ideas to shake my little corner of the web up!
Jen
Comments are closed.