How To Create Landing Pages to Sell My Products?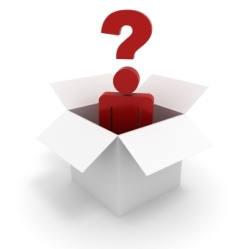 This post is part of the Friday Q&A section. Just use the contact form if you want to submit a question.
Vijay asks:
How to build a product landing page to sell our own products through our blog? Should we develop a page on the same domain, or should we put it on another domain?
Last week I answered to the second part of the question above. You can read that here: Should I Put My Product Landing Page Inside My Blog Or On A New Domain?.
Now let's talk about the first part: how to create landing pages for your products and services.
If you decided to host your landing page inside your existing website you have two options: you can either use a normal page template to create a landing page (i.e., just create a new page on WordPress or on your publishing software), or create a new template.
Many people opt to use a normal page template because it is easier and fast. If you want to see an example check the landing page that Darren Rowse create for his 31 Days to Build a Better Blog Workbook. As you can see it is a normal page, with all the default elements (e.g., header, sidebar, footer and so on).
If you have time and know a bit of web design you could create a new template for your landing page, including only important elements of your design (e.g., the logo) and removing than unnecessary ones that might distract potential buyers (e.g., ads, external links and so on). You can see an example of that with the Freelance X Factor that Brian Clark launched a while ago. He basically create a landing page inside his blog to sell the course. The product is not available right now, but you can get an idea of how the landing page looked like compared to the default design of the blog homepage.
WordPress users can create new page templates easily. You'll just need to download the page.php file from your theme, create a copy of it, rename the copy (e.g., to landingpage.php), and then customize at will. You might need to create a new header.php and sidebar.php files (e.g., by calling them header2.php and sidebar2.php), but that is easy as well. Once you are done, simply upload the new template to your server and create a new page using that template.
If you are going to host your landing page on a new domain, you'll need to find a template to use there as the landing page. The easiest option is to use a simple HTML/CSS template, which you just need to customize and upload to the server. There are dozens of free landing templates on the web, just search on Google for "free landing page" and "free sales templates."
Obviously the free templates won't look that great. If you have a product that is selling well, or that you believe will sell well, it might be worth it to invest in a custom design. Landing pages usually have simple layouts, so you probably won't need to spend more than $300 to get one done.
Finally, you can also load a CMS on your new domain and create your landing page on top of that. One example of this technique would be to install WordPress on your domain and use a landing page theme like the Squeeze theme. You'll need to spend some extra time installing and tweaking WordPress, but this solution offers many more features than a simple HTML/CSS template.
You might also be wondering what you should include inside your sales page, what are the best practices and so on. Well, that deserves a post of its own, so stay tuned!
Browse all articles on the Q & A category
7 Responses to "How To Create Landing Pages to Sell My Products?"
Ryan

We typically do what colby mentioned for any niche websites, which is using a subdomain rather than registering a whole new domain, makes it easier and saves money (albeit only a little).

There's been a few newer squeeze pages templates (since this post was written) that go for I think about $97 dollars that really look nice so it's an affordable investment.

muhyar

this post is landing to my brain, and this post will always useful till next generation. awesome blog, thank you for sharing it must help me problem.

Julia

Thank you very much for this post!

I have been mentoring a few people getting started and have found that newbies get very confused about what are squeeze pages and how to set them up. When you describe putting a landing page within your site or on a separate domain, that is exactly what they were asking.

I tried to explain the choices, but I find your explanation much simpler and easier to understand than what I said. From now on, I'll just refer them to you!

Thank you,

Julia

Rinaldi Syahran

i am a newbie at this world. the post that you made is good and make me have another knowledge in like this thing . The thing that i learn in this post is i can do create my landing pages to sell my new product and also i know how to create it with the reason why is should create in that place.

Adam Diver

I don't think you naswered the question Daniel 🙂 Obviously you can't because every situation is different but what is your gut instinct?

Personally I think if the product is part of the website you should definately host it on the site. The example you provided of Darrens ebook at problogger is a perfect example of this.

But a product that is created (even related to) but not specific to the site should have its own site to focus keywords and content. If darren was selling SEO software for example, a new site more SEO specific would benefit the products chances of selling. Plus he can still link to it from problogger.

Daniel Scocco

@Colby, good point about the sub-domain, that is an option.

Let me know how your landing page turns out.

Colby

If you decide to use a WordPress and Squeeze Theme you could install your blog in a subdomain of your main domain rather than installing on a new domain.

By the way, I'm in the middle of trying to decide whether I should use a landing page on my main domain or a new domain and your last couple Q&A articles have been very helpful.

I'm going to use squeeze theme for the landing page which has been pretty easy to setup on my test sites.
Comments are closed.