How to Choose a Web Host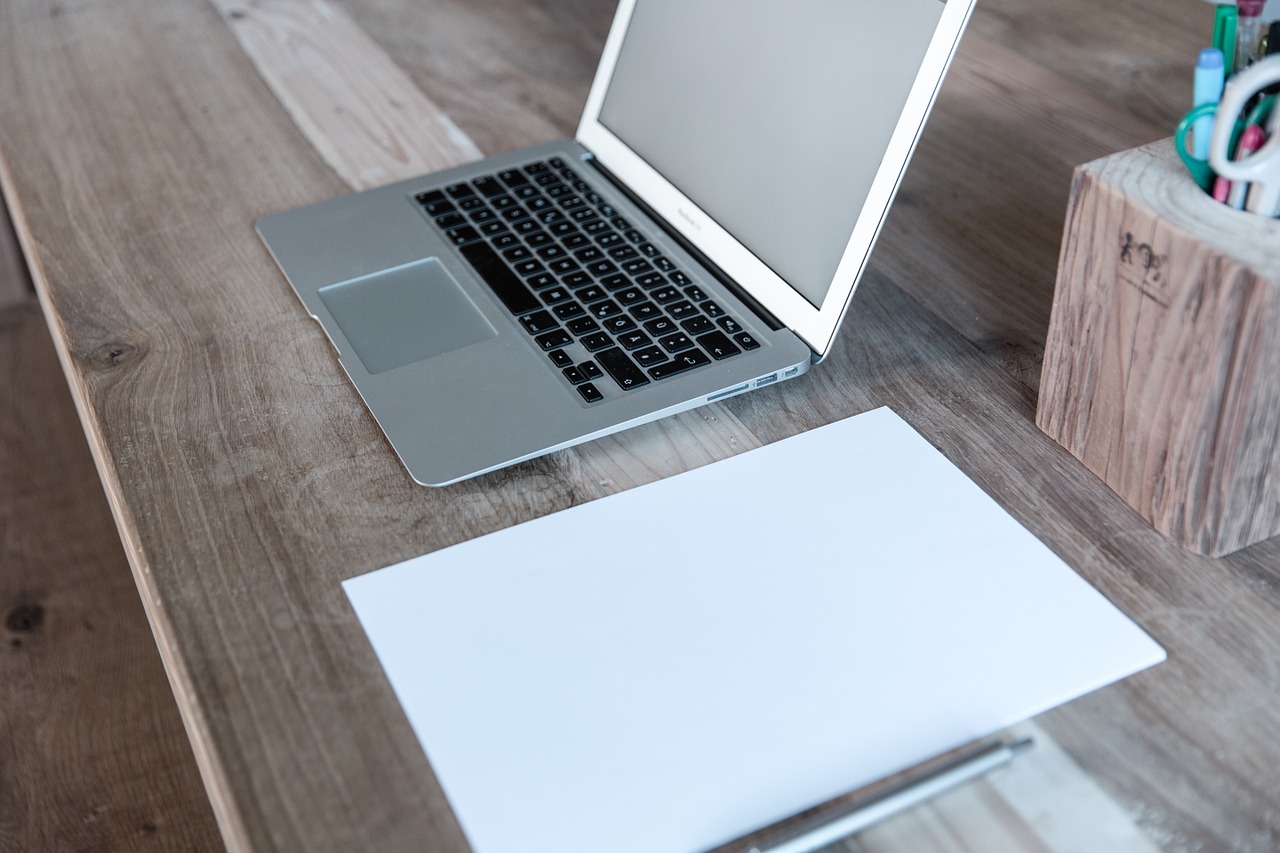 Choosing a good web host straight from the beginning is very important for the success of a blog. The web host plays a major role on the overall user experience on your site. Secondly, should your hosting provider turn out to be inefficient you might have some trouble to move your blog down the road. Below you will find 5 steps to guide your web hosting choice:
1. Reliability is the main requisite: when choosing a web host many people base their decision on the offered disk space and bandwidth. Unless you already have a very popular blog you will hardly use even 10% the bandwidth on most hosting plans. The main factor on your decision, therefore, should be the reliability of the host (i.e. the speed of the servers and the uptime).
2. Research online: in order to verify the reliability of the different web hosts you will need to research online. Use search engines to gather customer reviews and check the online forums dedicated to web hosting.
3. Stay away from oversellers: it is very tempting to sign up with a web host that offers many Gigabytes of disk space, Terabytes of monthly bandwidth and unlimited domains. Specially if they charge $3,95 monthly for those specifications The only problem is that those hosting providers are clearly overselling, and thus they are not able to guarantee service quality. When choosing a web host look for a company that offers reasonable specifications.
4. Test the support service: before signing up make sure that you send some emails to the sales support. Check how fast they answer, how friendly they are and what degree of technical knowledge the operators have. If a company has a poor customer care department to begin with its very likely that other parts of the business will have the same performance.
5. Don't be cheap: if you are serious about your website or blog you should invest some money into a good web hosting solution. I am not saying that you will need a dedicated server right from the start, but consider that if you want a reliable and fast provider you will need to spend around $10 monthly.
Finally check HowsHost for reviews of different hosting companies to help make your decision.
If you are looking for a hosting company that meets all the criteria above, try Hostgator. I use them to host several of my sites, and have been a client for over one year without any problems at all.
Browse all articles on the Web Tools category
63 Responses to "How to Choose a Web Host"
Vitor Pinho

HostJury.com is a good site for research. The rating is based on user reviews, not critics.

webhosting

Nearly in 90% of the cases are visitors located at the location of the poster/webmaster. Like in Europe most sites are in their mother language and users search te local google. But its indeed different for big international sites. I agree its important to have a host near your visitors.

Kr

Daniel Scocco

@webhosting, I dont agree with your point. You should not select a host where YOU are located, but rather where YOUR visitors are located.

I am located in Brazil, but 50% of my visitors come from the US, so my host is in Chicago.

webhosting

@Bhavesh : 30K or 40k isn't much. normal webhosters can manage over 500k / site each day.

webhosting

I'm missing kind off an important point here; make sure you choose a local host. At least one in your country or continent. Dont choose an american host if you live in India. Your site will be slowed down by the huge distance, and if your target public is indian thats not what you want!!

Bhavesh

BlueHost is the best for beginers and basic bloggers. it can manage 30K-40K Pageviews per day.

Website Design Lincolnshire

I have used a few web hosting companies and I must say customer service is the most important feature. I look for a company that offers 24/7 support, that I can get on the phone to if I have a problem.

Many web hosting reviews are online, however, I find people are more likely to slate poor customer service rather than praise a company for an excellent job.

Neelesh

This part is the most tricky one, Which one to chose? I am sticking to blogspot for the time being. I will soon move on to my own host

Crazy Penguin

My experience with Bluehost has been nothing short of a disaster.

Read about my nightmare with Bluehost at Bluehost Blues

Zack Ilkersen

Don't ever pick a free hosting plan, because people need to make money or they're not going to be around for very long. Nothing is worse than trying to figure out what to do when your current web host suddenly disappears. I found some other good articles here on Choosing a web host

Morris Rozen

Bluefur – not a host that I would recommend. Their hosting package & tech support are average. It's the customer service that I have issues with. I became dissatisfied with their service & informed them that I would be moving my services elsewhere. The next day my hosting accounts were shut down. No notice and no legal reason for doing so. The manager/owner has made a number of false claims in regards to my situation, but I have documented my history with them.

zelcoli

boctaallidar

Jacqui

LOL @ mention of Bluefur hosting – I used them back when they were called MonsterHosting.ca and had the proprietor Gary Jones (also the only admin, salesman and support tech) call me a "F&*CKER" on the phone. SOOOOO funny to see other people dealt with the same type of weirdness from that joke hosting company! Guess we all make mistakes, eh?

Jack

You make some good points, but there are so many hosting companies popping up and hardware is so cheap now, I think it's tough to compete in this industry. I look for services and flexibility and ability to upgrade, and what updated versions on php mySQL and phpMyAdmin (services I use) are available. It's a lot of work to change hosting companies and I hope I never have to do it again.

Stubbe

It's so true, I've had so much trouble with bluefur aka monsterhosting's customer service. The techs were rude to me and took as many as 12 days to reply to customer service enquiries. If I could take it all back I would.

vatu

Gr8 Tips

Thansk, This one help me so much to Choose the bet web Host Company

VATU

Amanda

this is a huge point I try to stress this to my readers aite my site tbw.net
about overselling
i recommend several hosts for that reason because i've used them and i'm blunt and honest about their service .pleases that give you too much space and not enough money for it is just ridiculous.
surpass hostings 1$ plan.. i'm sorry but you'd have to sell over 250 of those plans to pay for a server.

jamjammo

Thanks for all the advice fellas.
I have been with Site5 for a few years now. In fact, I have 3 sites with them.
Never had a problem. I thoroughly tested their support prior to purchase. And I love their member community.
Recommended!

Webbster

6. Get recommendations. Find a forum populated by other webbie's (.net magazine for example) and ask them who they would recommend.

Daniel

Reggie, thanks for sharing that list, very useful.

Reggie

Here are some useful websites that can help in monitoring your host or domain, or in choosing a hosting account:

domaintools.com

uptime.netcraft.com

Daniel

Jamjammo, I am have an account on Dreamhost (currently just hosting small sites there) and this blog was hosted there before I transfered it to a new host.

My opinion, if you have a small site that you do not care if go down sometimes or if it loads slowly, then Dreamhost could be an option because you cant beat their price ($27 for the first year).

Other than that, stay way from Dreamhost! Servers are slow, they don't use cPanl as you mentioned and it might cause problems with some configurations, and there is downtime guaranteed.

Daniel

Anthony, absoluteny the money back guarantee can be a life saver sometimes.

Jennifer, I have never used Blue Host, but I have friends who did, and they are moving out of it. In my opinion they oversell also, although they keep quality higher then other oversellers. Uptime is pretty good I heard, but the server does not hold if you blog go on Digg first page.

Anthony

I completely agree with everything you say, except your last point. It is not always necessary to spend $10 – 20 per month in order to find a good host.

I would like to add:

ALWAYS pick a host who offers a money back guarantee. Don't feel shy about using it. I think I signed up for and canceled about 5 different hosts before settling on one. Don't be shy, upload all "junk" to the server, test it extensively. If it doesn't satisfy your needs, cancel the account and try another. The money back guarantee is there for a reason, USE IT.

jamjammo

I have gone through no less than 5 hosts and about 2 registrars since I launched my first site in 1999.
I agree that uptime monitoring is essential.

Perhaps the greatest thing a hosting provider can do is to provide a forum for their members, and NON-members, where they can get a great idea of the support and server issues.

I've heard many things about DreamHost and some 'inability' to do certain things? Someone please correct me if I am wrong, but I've read on some forum/blog that somethings have to be specially configured to work on their servers.
Can someone verify/confirm this for me?

I've seen many of their deals and many top designers are using them:

Bes Z

Another way to choose a webhost is to talk to other customers. Many hosts prominently display testimonials, and some hosts even have online forums where all customers can participate.

If you are looking for a host, simply setup an account on such forums if they exist and ask existing customers politely what they think of the service and why. Those customers are usually going to respond briefly and let you know both the good and the bad things, if any, that they have experienced.

Jennifer

I did all the research possible. I used a few mess up hosts companies. I am positive that one of the best hosts available anywhere is Bluehost.

Broc

i went with an offer over at bluefur for $100 for a year which doesnt seem to be too bad
the support seems to be where most of these deals vary
therefore i think that the biggest factor for most of these mediocre hosting providers is how good the support is but i did not think to go ahead and email the support prior to signing up
all i did was do online research as you say in number two

Daniel

Mike, monitoring uptime is definitely a good tip.

Established hosts are not all the same though, previously I had been hosting my blog with an established host, they had been operating since 1997, but the service was poor due to overselling.

As you said, spending a couple of extra bucks is the best idea.

Mike Panic

In the last 7 years or so, I've learned the hard way that customer service is the most important thing out there, right next to uptime. Go with an established host, one that has been up for several years. I've used webhostingtalk.com to help do my research, but it can be a crapshoot there too. I did find a site to track a web hosts uptime once you are with them though – found out from them that my site was down for 4 hours the other day, I would have never known without it.

Spend the extra couple bucks and go with an established company with great 24 hour customer support.
Comments are closed.