How to Become the Best Blogger/Writer in Your Niche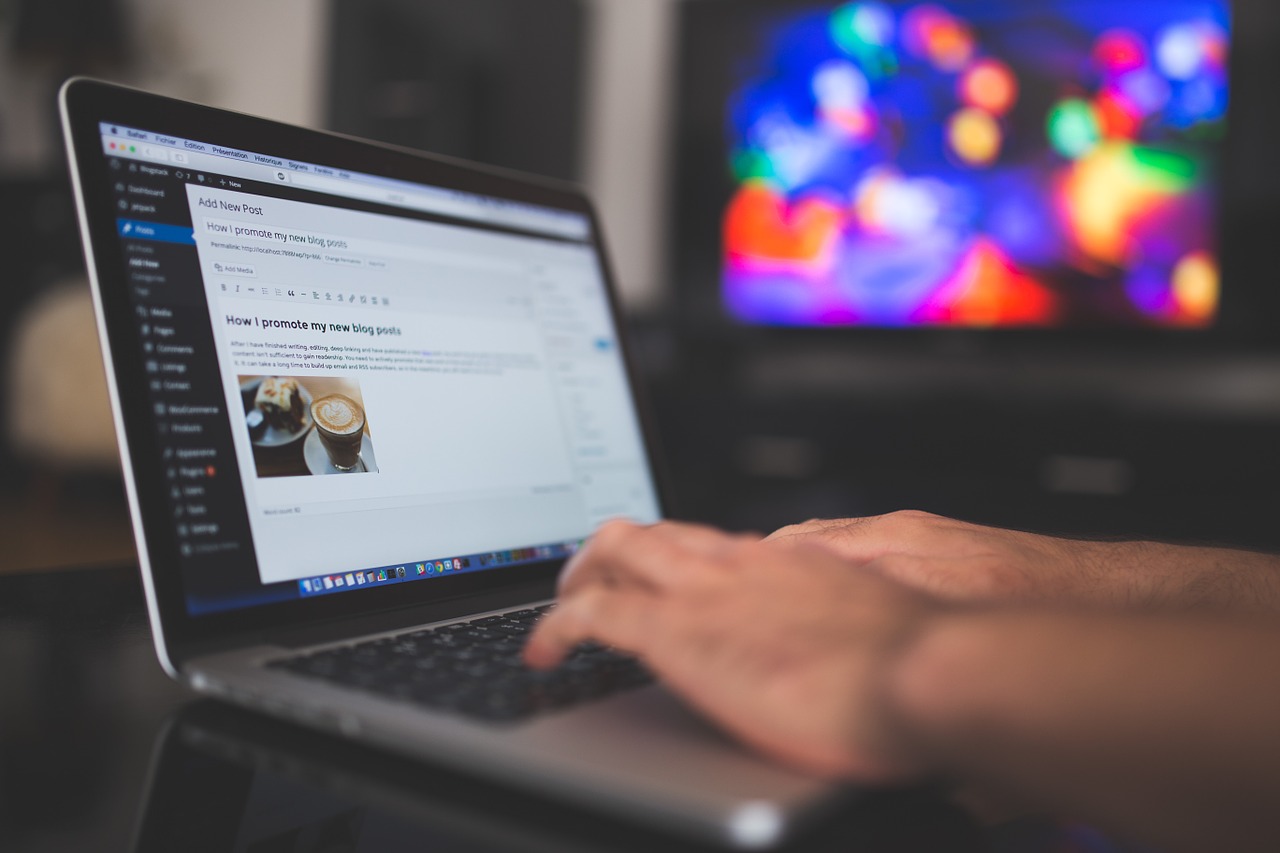 Wanting to bring your blog to a higher standard, writing forms as good a place to start as any. And just as with anything else, be that in your line of work, career, even hobby, getting specific usually translates into getting better at it.
Niche writing, thus, becomes the thing you are to try and be good at. Narrowing your focus, you build the writing skills that are to bring you authority in the niche.
And make no mistake, limiting your sphere into writing within niche beats other types of writing by a huge margin for the most part when difficulty is concerned. Understanding your audience, their needs, developing your voice, your tone in which you address readers – this is difficult at a number of levels when compared to what other writers commonly care about.
Therefore, here are some hints that may just transform you into the best writer in your niche:
Follow the leading blogs only
As a blogger, you are probably aware by now that you must make those connections. In short, this means that you are to follow many blogs whether you like it or not. However, the blogs that you thoroughly read, be that the ones into your mail, or RSS list, should be hand-picked and chosen very carefully. Hence your RSS list should be indeed very thin, so you can really squeeze the most out of any blog that has found its place in it. Following even two or three blogs that are highly authoritative, buys you a lot of reading either way.
What this does, is assuring that you feed yourself only with what already worked in terms of reach, popularity, creating appealing material. And this is a jewel all by itself. It gives you directions, for the most part that is, given the need to still come up with something original.
And since niche writing is more than just the ability to find new material for you to work on, you will also get a grip on things like length of paragraphs, formatting, even things as narrow as sentence construction and using phrases that are very likely to be found in a certain niche. In a way, you get to shape the tone you are to develop in the future.
Commenting
The best way to have a peak into how niche followers feel about certain subjects is to go and spend some time around the comment sections of the same blogs we just mentioned. You see, getting your arguments confronted, allows you to transcend your current knowledge niche wise, and to an extent it makes your writing skills more polished, your writing far more convincing, captivating to say the least.
Alas, commenting does know how to get you drained out pretty quick, but it will also make you aware of the loops you would have had in your writing.
Guest posting In your niche
Being accepted to guest post within your niche is a good enough sign that things are going for the better. However, being exposed to other audience than ours, you can find out more about the niche as a whole. You see, your audience is, in a way, used to your writing. And having the chance to woo an entirely different audience, you will see what works and what doesn't. What leaves a better impression, what worse, or if any. You see, guest posting has a lot more going on than just the link building side that has now became so apparent. I for example get the most subscribers after a guest post going life on a niche related site, than anything else for that matter. Hence it gives me directions, the result that is, in which my writing is to develop further on.
But it wasn't always like this though. There were times when I would write a guest post, and the response was less than vague, subscribers hardly if any. And realizing that only by tweaking things bit by bit makes a huge difference, I found the solution which lied on the periphery, in the sense of constantly exploring and searching for refinement in your tone.
Guest posting out of your niche
This, in a way, fills the gap left when you try to improve your writing only by writing within niche. What happens is quite simple; Writing outside of your niche gives you a perspective on your skills, your voice, your tone. Albeit in a new setting, you become aware of what is your distinctive mark when composing niche related content, what it is that makes you apart from others.
Writing within the healthy lifestyle niche (the place where I come from) I have a distinctly different tone than when compared with writing in the Internet Marketing niche (I hang there too from time to time). And realizing what makes the difference, in a way, enhances your skill, your quality.
Therefore, try to explore other writing styles as to get a tighter grip on your own, or better yet, improve it. Bring a breeze into your niche that is, all in all anew. It may even make a shift into your style of writing that will make you even more distinguishable.
Blogs are not enough
You probably noticed that blogs can bring you only so far. In order to continue to improve your style, your ability to tell a story, to make an analogy, and so on, you need another source of reading material.
This means that you already developed a lot, so kudos.
The next step would be reading books that have material which overlaps with what you are writing about, and in a way, hold up to better linguistic standards than what the average blog commonly cares about.
Try reading sites like TechCrunch, The Guardian, NRN, and you will see the difference in writing when compared with the average niche blog. It's more than apparent, you see. Reading and forming your style only within the blogosphere makes decline in progress only a matter of time. Many bloggers unaware of this, or simply biased enough or simply just lazy, never climb that one additional bar in terms of quality in their writing.
Developing into one of the best niche writer is not a given. You have to work hard for it. But knowing what brings you closer or what makes you retain status quo, will for sure launch you into the right direction of movement.
Slavko Desik is writer and editor at Lifestyle Updated, a site about personal
growth, improving one's lifestyle and enjoying life full time. He also writes about
subjects closely connected with copywriting, internet marketing and blogging. You
can reach him on twitter.
Browse all articles on the Strategy category
20 Responses to "How to Become the Best Blogger/Writer in Your Niche"
Shaq Smith

Nice post Slavko. I couldn't agree with you more. The only problem I having is getting my voice out their. I feel like I have something new and helpful to bring to the table but no one is getting the chance to hear my voice. Maybe theirs just too much competition.

yesterdata

As you write, "understanding your audience, their needs, developing your voice, your tone in which you address readers". This is really difficult for us, especially for me. Sometimes, I have no idea about the people. We should work hard for it. Come on, everybody!

Traciegila

Great post! I find that writing is Half reading half writing and a little extra like having a creative outlet such as playing guitar (even if were not that good at it!!!). If we write music we must listen to music! Cheers!

Nick Sailor

excellent post, love reading it please keep up the good work and I sure be back again I'll pass this on to my own network.

suriish

It Take the New Bloggers to the Different Dimension of Blogging.

suriish

One of the best post i read ever, as i am new to blogging this is much help full form me. Slavko you cleanly explained the thing what to do on the blog. And what are main part to concentrate. Thanks for Sharing!!!!!

Mahaveer

Nice post Slavko. I have subscribed to my favorite blogs who are on top and I have formed a habit of reading them regularly. It gives me new ideas and also inspiration and a chance to learn from their experience. And I think experience is the most needed skill for successful blogging. One can learn from others and also from himself.

Slavko Desik

@Richard Ng
Being unique is what makes you recognizable. By all means you need to pursue that. Everyone favors uniqueness. Even the search engines try to rank results based on diversity and in terms of what new they have to offer.

Slavko Desik

@Ehsan
Thanks Ehsan. Every skill gets improved with practice. The thing is to develop the best practice and learning method.
Btw you made a great progress with your blog.

Slavko Desik

@Leslie
That really depends Leslie. If you have your blog as just some of the many niche blogs out there, then it's like any other investment. You calculate how much you offer against how much you gain.
But if you want to build authority, that means a real and engaging audience needs to be captured. Search traffic can be easily wooed even without becoming an authority and writing in high-end quality. However, if you like to have a place among the niche influencers, then by all means hire a better writers, or as this article suggests gradually develop into the best niche writer.

Slavko Desik

@George
"Different audiences need different things." Well said George. Developing your voice and tone in which to address people is crucial here.

Slavko Desik

@Andi
Exactly Andi. As writing can lift the bar in terms of editorial standards, it can also repel readers as well. Finding the balance, just like you said, is art all by itself.

Carlos

Many blog writers don't understand how important it is to satisfy the expectations of readers. If you do a good job as of understanding your readers expectations, you have a good chance to become well regarded by visitors. Interacting and providing value is the best way to achieve the status of a high profile blog.

Richard Ng

Hi Slavko,

Nice article with great tips. While I am agreeing with most of your points, I personally view that in order to stand out in your niche, we need to have our own voice i.e. a unique way of presenting the similar topic that are both interesting and unique.

Cheers!

Joseph Adediji

Great post Slavko,
writing is not an easy task, but it becomes easier if you are willing to learn. I like following top blogs, and i guess it has helped me a lot.

Ehsan Ullah

Being able to write and make your reader enjoy your writing is a skill which needs hard work to learn. I have been learning and trying to copy big blogger's writing style from quite sometime and now I feel, It's going good.

BTW, great post Slavko.

Leslie

Should I be concerned about grammar, spelling, and readability? Or is it okay to pay someone in another country, who writes English on a fourth grade level (an awkward fourth grader) a very low wage to write my blog?

George from seekdefo

There are many points in your post which I too have understood by observing others. For example earlier i wrote posts of examination style with no break between the paragraphs but then i noticed that pro bloggers break the paras into even tinier easy portions which doesn't overwhelme the reader. Most of the other points like commenting and guest blogging are stuff that i do actively and guest blogging requires a lot of tweaking. Different audiences need different things. My first guest post on a popular blog gave me just 4 visitors. From there I learnt on how to blog or guest blog better. The secret sauce is to publish something which leaves the readers wanting for more. The best of the serials end at a tipping point when readers want more.

Andi the Minion

Hey Slavko, fancy meeting you here 🙂 Great post by the way. Writing is a skill, to write better than most people but still have posts that are readable to everyone without alienating people using hard to understand or pronounce words is a serious art.

We do not want to go to great lengths to improve our writing skills only to put off a lot of readers.

Cheers
Andi

Slavko Desik

Sorry for the slight mistake in the 3rd paragraph from the end (where it's written NRN, I was referring to NPR.org…

Slavko
Comments are closed.