How To Avoid Online Scams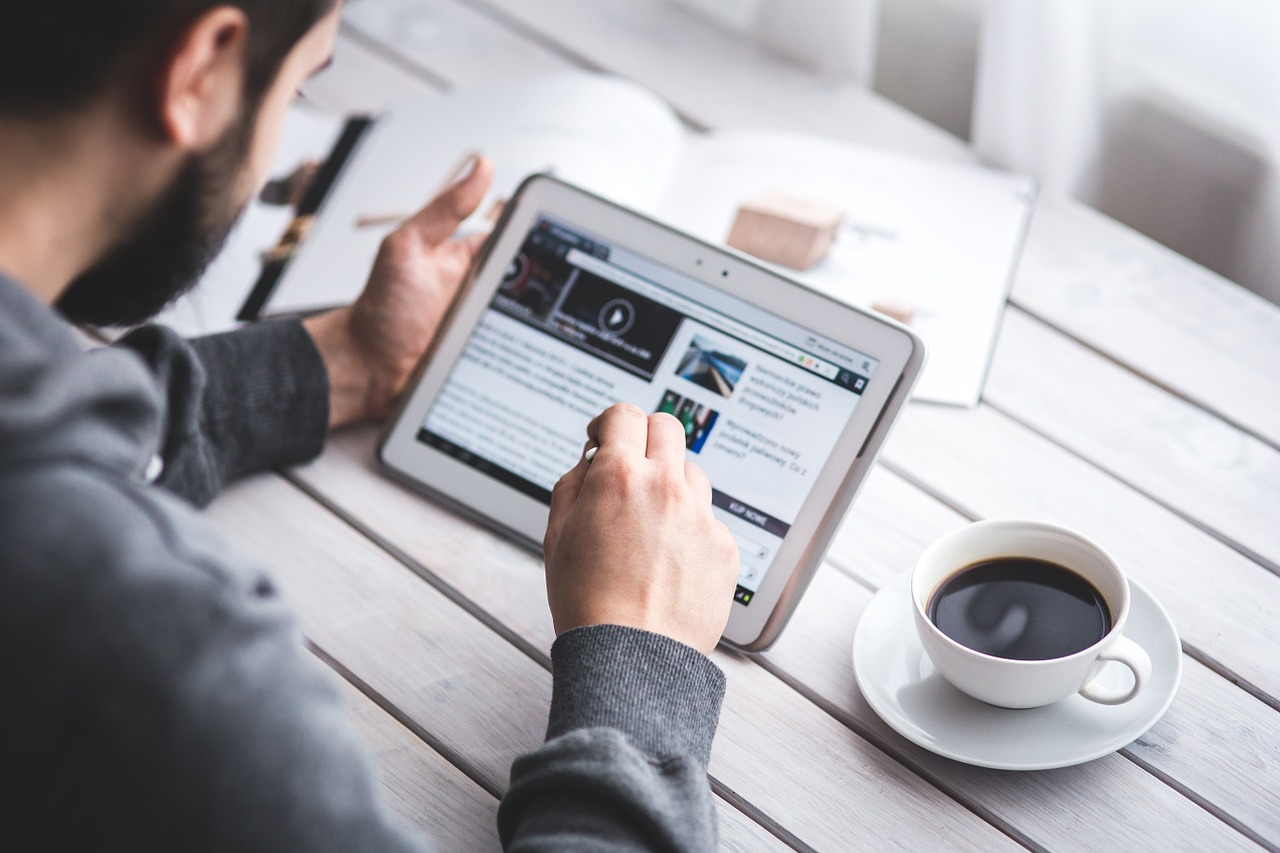 This is a guest post by Andrii Demianenko. If you want to guest post on this blog, check out the guidelines here.
I'm sure you already know this, but for those of you who think that the world is all rainbows and sunshine — you're wrong. We live in an age of hopes and promises, where people dream about making billions of dollars, having many girls and affording the luxuries of life. Thankfully, we have the Internet that gives us an opportunity to get closer to our dreams.
But where there is hope, there is always deceit. There are people out there who make money by scamming people, websites, businesses; in one word – everyone. In this article we will discuss some of the scams that are happening right now and how to avoid them:
1. Fake Escrow Services
When buying or selling something online (e.g., a website, an eBay product), scammers might try to convince you to use fraudulent escrow services. I'm not sure how people fall for that, but it happens. Once you send the money you'll never heard from the person or from the service again.
The only way to prevent you losing money — use escrow services that actually have a good reputation (like Escrow.com). If the other party is still nagging you about using their services, just tell them "no" and report them (unless, of course, this service is legit).
2. Domain Names with Fake PageRank
People try to sell you domains with false Google PageRank. This is a well-known scam that makes people lose money, but if you haven't purchased many domain names in the past you might not have heard about it. What happens is, people have a domain A with high PageRank and redirect it to a domain B with PR 0. As they do that Google will match the PageRanks, so that when someone checks the PR of B it will show the same number as the PR of A. After that the scammer will sell the domain B claiming it has a high PR, when in reality it doesn't.
How to avoid this scam: Well, if you search for domain B in the Google search, you should see this domain on the first position; if it's not the case — you are dealing with a redirect.
3. Overhyped Products
People sell you overhyped products. If you are a newbie internet marketer you tend to buy everything that promises you mountains of gold. The sad truth is – most products are an overhyped, rehashed scam. Here is how you check whether a product is solid or not:
a) Never ever type in Google "Product name + scam" or "Product name + review." Internet marketers are optimizing their websites for exactly these keywords. They twist this search phrase into "Product name is maybe a scam!! Do not buy it until you've read my review;" and when you start reading their review, you will see affiliate links all over the place.
b) A good strategy is to search for "Author's name + review," "Author's name + scam." You will find much better and relevant results.
c) But the best strategy is to seek out forums that are in the same niche as the product and ask people whether it is a scam or not. Chances are that it has already been reviewed.
4. Inflated Prices
4. People will try to sell you stuff for inflated prices. I've actually seen people try to sell PR3 domains for $70 (they had only a few backlinks and weren't really catchy). Here is how to avoid buying overhyped products:
As in the previous example, it would be a good idea to ask folks on forums (Warrior Forum is the best place for such questions).
5. Stuff That Breaks Rules or The Law
If a person tries to involve you into breaking any kind of rule or law — run as fast as you can! Here is a good example of that:
Not a while back, Flippa had (and maybe still have) a huge loophole: you could actually create several accounts and bid on your own actions, therefore encouraging other people to participate. Well, I know someone (no names) who asked his friend to bid on his auctions, and they earned a lot of money. But one day Flippa caught on their scam and banned them. Now they both regret losing a very precious income stream.
6. Scam Info Products
If you are on a sales page and read or hear the following things:
I have a secret that guru's don't want you to know…
Money machine stolen from big gurus…
Push button money system…
Bullet proof system that is guaranteed to work…
Run away from this website faster than the roadrunner from the coyote.
7. Pay for Traffic Services
Stay away from offers that promise to bring you 1000, 2000 and 10000 visitors in a short amount of time. People are actually naïve enough to believe that, because it's easier to pay $5-$20 than to use their brains. I mean, it's obvious how this system works:
a) Traffic exchanging programs. This just a BS network where some random people have to look at your website to get some credits. As you may imagine, these visitors convert worse than the ones from Stumbleupon (which speaks volume)
b) They use software like Scrapeboard with installed proxies. This software is usually used to spam blogs for backlinks, but it can also be used to increase the traffic number.
8. Fake Testimonials and Screenshots
Never believe testimonials and Clickbank screenshots. It's easy to buy these testimonials on Fiverr for $5. Even video testimonials are easily available these days!
But what's most scary is that you can create your own Clickbank screenshots. Here is a video of how a dude did it in Photoshop:
There are a lot of ways how people can scam you out of your money. The methods described here are just the tip of the iceberg. It's only up to you to stay smart and vigilante. If you are unsure whether you are being scammed, visit this website:http://scam.com/
This forum has a lot of information and helpful members that can answer your questions. My only advice would be: use your common sense and do not trust anyone, unless you've verified their credentials.
Andrii Demianenko is the owner of Try To Learn More — a blog describing practical ways to succeed online. If you want to know more on how to get free backlinks, how to write an article, and how to make money on fiverr, check out his blog.
Browse all articles on the Blogosphere category
15 Responses to "How To Avoid Online Scams"
Lionel Bachmann @ Model Trains

It's sad that you can't trust anybody in the internet now and days. Thanks for the tips for seeing through these scammers. I've never been interested in the things you talked about, but I have a general rule that I go by, "If they are contacting you for a service you were not actively looking for, chances are it's a scam."

Ritesh @ TechSpacia

thanks Andrii. It was interesting to read about fake page rank of a domain.

Cleber Lusa

I'm very used to see MMO products promising huge earnings in a short time. It's funny to believe that creators of these crap will try to sell an ebook with your "secrets" for only $49.50.

And I bet that many people still buy it!

Haven

I think no. 2 is the one I'm most afraid of thinking you bought the name with PR and after a day you'll just notice the PR suddenly drops to 0 pretty scary. I haven't heard of this yet thanks for the tip.

Sydney @ Social Dynamics

It is rather best to be fully informed before partaking or buying into anything. I try to stay away from buying anything online, because I really am terrified of falling into a trap of some sort. But if I do, my first step would be to research and ask around about that particular product.

sokun

Thanks for the info, i hate online scams and there is so many of them

Andrii

I would agree with you Brandon. But here is one point i must make: to no get scammed you need to educate yourself. Read books, newsletters; watch the news.

This way you can train your common sense to work when it is needed.

Brandon Freund

One of the hardest rules to live by: If it sounds too good to be true, it is. It almost hurts how true that is!

Tammi Kibler

I just had a scam land in my email today:

"I was checking on craigslist and i came across your post. I'm Andrew Wilson and My wife's name is Amanda Wilson. We are relocating to United States from England. I recently got a contract with a company on a private research job. However, We need someone who will help us take care of the house by doing some house work while am working. Someone that will also help in running some errands and babysitting.

"I will be offering you $500 weekly, i will be needing your services for two hours at any suitable time of yours, Monday and Friday. If you believe you are fit for this position in as much you will prove yourself to be a reliable and good person, I will instruct my financier to pay for the first two weeks before our arrival so as to secure your service.

"My financier will be making out a check to you before our arrival. You will receive a Cashier's check which you will deduct your wages for the first two weeks and the remaining funds will be used to buy foodstuffs and other things needed in the house. You will be getting the foodstuffs on the day of our arrival which will be the 15th of next month. Actually our flights from England will arrive at nights so you will be getting the foodstuffs in the morning and making all other preparations.

"I will also instruct my estate agent to mail the keys of the apartment to you so as to do all other necessary preparations before we arrive. You have to get all this shopping before our arrival so that we wont have to start running around when we arrive, So my financier would be needing the following Information to make out the check."

For those unfamiliar with this scam, what would happen is I would get a cashier's check far in excess of the $500 or food money, let's say $5000. I would cash that check at my bank (assuming all risk for the money), and hand over the balance of cash (maybe $4000). The next day the new employer would be gone, and two or three days later my bank would inform me that the cashier's check was fraudulent and I need to return the $5000.

I know this post was about business scams, so I want to point out that this guy touched me through my business ad on Craigslist. What is wrong with the world that anyone would think I would give up freelance writing to babysit their children? :-0

Thanks for the tips! It's people like you that make sure people like me recognize a rat as soon as we see it.

Neil Johnson

As someone new to internet marketing, I find it increasingly difficult to understand how some of these people are still in business, but then you look at the billions of people buying online and it all starts to make sense, and they always say "A fool and his money are easily parted".
It is through the promises of riches and the lifestyle at the touch of a button that entices people, and, while ever people are falling for it, there will be sharks.
One of my early posts on trying to succeed in this business was about the sharks, but sadly, we have probably all been bitten by one in the past.

Naveen Kulkarni

Very good post Andrii,
It is very important that people use common sense in judging an online product especially when it comes to buying or spending money.

Just to add another point here, many people have lost money in online scams like data entry jobs. Those data entry jobs promised easy data entry jobs by showing some easy form filling screenshots and asked money for joining thier programmes. Once people join by paying 'X' amount of money, they are already scammed. No work, nothing. Plain scam.

So , people, be careful, it's very easy to get cheated online.

1) Always double check the site URL when you are doing online transactions.
2) Check the secure site symbol on the browser when you are paying money
3) Dont join a online programme which promises you data entry work and ask you for a joining fees. You shouldnot pay money for getting work. That's common sense.
4) Check the reuputation of seller/author when it comes to buying digital product. Don't go by claims or numbers.

Netero

2. Domain Names with Fake PageRank,the easiest way to spot this is to check the website using a site checker and check the 301 redirect if the website tells the bots to riderect to some other site to cloak its Pagerank.

jorge jacobo

I've been looking for post like this one. I can barely find them. When we talk about internet marketing….it's like…..everyone has an afiliate link.

I'm glad I found this today. I started my site with a clean mind. (sorry is in Spanish) I can't believe the ratio of honest sites vs the funny ones.

Thanks man!

This post and DBT are the bomb! I will certainly check your site too!

Andrii

Hey Daniel,

Well, i don't know how many scams are out there online (the number is, probably, very high), but it is important to always see the line between a scam and lack of effort to make a program work.

King regards,
Andrii

Daniel

A very important topic, Andreii.

There are so many scams out there, both online and offline, It can be quite frustrating at times.

I have mentioned in one of my posts how online business/affiliates/ product/ website success is often dramatically exaggerated.

As far as scam products, just as you stated, if you do type in a Google of the particular product you are wary of, the actual return search results(Which are supposed to be sites warning you of this product) are actually just more scams.

I think it's close to the 95% plus mark regarding how many get rich quick(Or relatively quick) schemes are actually scams.

In reality, that percentage may even be higher(closer to 98%).
Comments are closed.