How Many Posts Should You Write Each Week?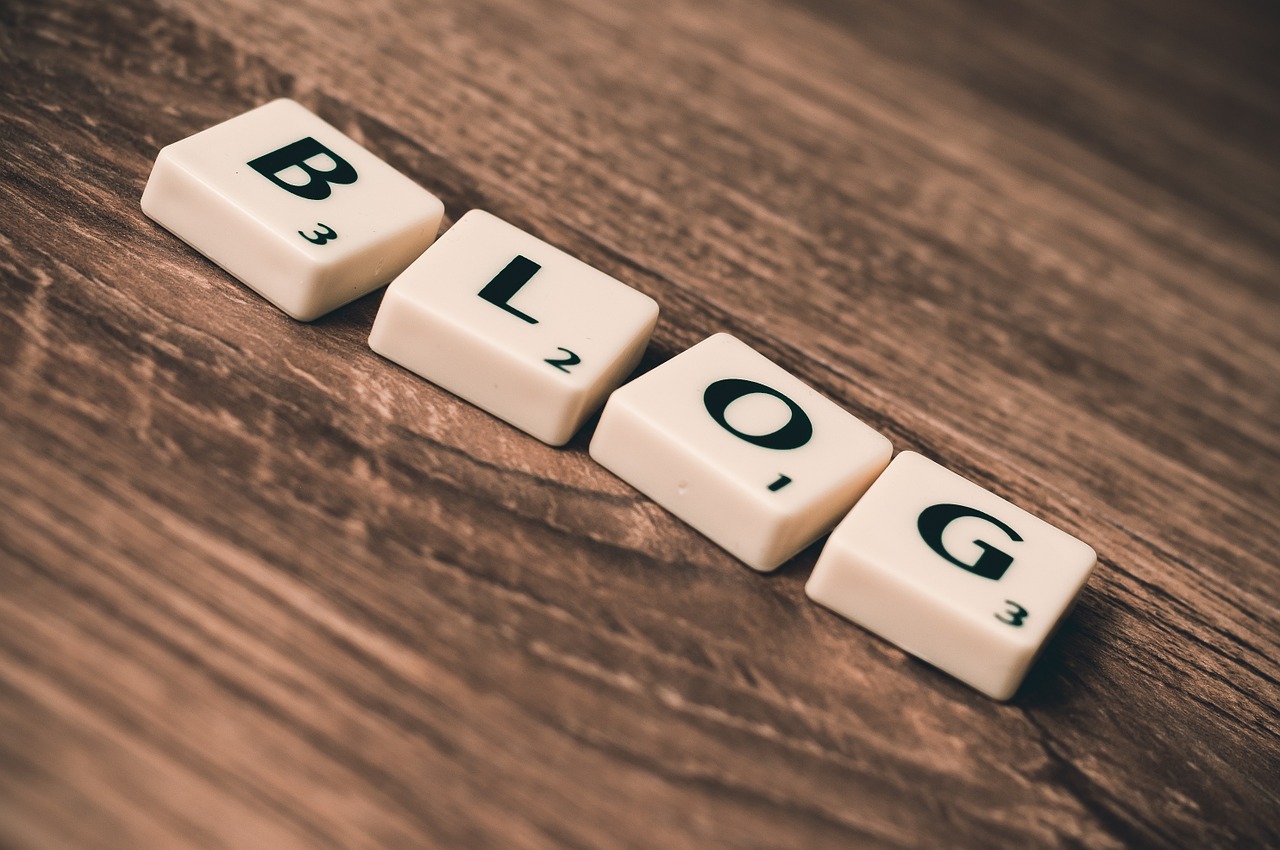 When I started blogging, four years ago, many experts advised posting daily — to increase traffic and keep readers hooked. And many popular blogs do post every day (at least on weekdays).
Should you post every day, though?
Probably not.
Why?
Because:
If you write two posts each week instead of five (or seven), those posts will be much better written.
If you only post once or twice a week, you'll usually find that you get more comments on each post.
If you don't post too frequently, readers may actually read every post, instead of one in five.
If you don't use up all your ideas in the first few weeks of blogging, you're more likely to be successful in the long-term.
I normally recommend that bloggers aim for somewhere between three posts a week and one post every two weeks. Any fewer, and it's hard to build engagement; any more, and you may find it difficult to keep up the quality.
Reducing Your Posting
What can you do if you're currently producing five posts a week, Monday to Friday, and you want to cut back?
I'd suggest you simply change your blogging schedule, without even announcing it. Post on Mondays, Wednesdays and Fridays, or on Mondays and Thursdays. If you're really concerned about reader reaction, then let people know your reasons: you want to provide higher-quality content, and the best way for you to do that is by focusing on just 2-3 posts per week.
Chances are, your readers will accept the change without any objections at all.
Increasing Your Posting
If you currently post once a month or less, you need to increase the number of posts you write.
Don't make a sudden resolution to write three times a week, or you'll quickly burn out (and you may well overwhelm your readers). Instead, work up gradually. Plan to post once every two weeks, then once every week, and so on.
Over the long term, quality trumps quantity. Sure, publishing loads of blog posts in a hurry may get you some quick attention and traffic — but it's not going to help you build up a solid business.
When you're reading blogs, do you prefer ones that update every day or just once or twice a month? Share your thoughts in the comments…
Ali Luke is a writer and writing coach, and has a weekly DailyBlogTips column on content creation. If you're struggling to get enough writing done, check out her free ebook How to Find Time for Your Writing.
Browse all articles on the Writing Content category
34 Responses to "How Many Posts Should You Write Each Week?"
Ali Luke

Wow, thanks everyone for the comments! Looks like we're pretty much all in agreement. 🙂

Just to add … I don't think there's anything *wrong* with blogging daily, especially if you're writing a personal blog rather than one aimed at making money — but I do think that daily blogging isn't a good option for most people.

Andreas Pazer

It may sound melodramatic to say that blog scheduling can make or break blog success, but I'm not kidding. The unfortunate thing is, few bloggers actually think about this element or recognize what a difference it can make so more often than not blog scheduling is breaking rather than making a blog.

Georgiana Mihalache

Thanks for making me feel better about myself. I don't have time to post every day even if I have written down ideas for my next 40 posts. I agree with you completely. If I write only 2-3 times a week I feel that my posts are better.

Tushar@BloggersEthics

This is the best post I have ever read on blog posting schedule. I completely agree with you on the topic that reducing posting helps in having more interaction and also, this helps you in writing nicely researched content

Youthful Investor

I have taken to three days a week now; Monday, Wednesday and Friday and never on the weekends. This allows me to build up more fresh content which Google and new readers will appreciate. Plus it keeps me focused and motivated. To make it easier I often use guest blogging services. On WordPress I can schedule them for the next week to integrate with my posts. It's that easy.

Pengendali Blog

Personally I agree with you Ali. You don't need to update your blog daily unless your blog is about news that need to be updated daily or even every hour.

Like myself, I have 5-7 blogs. To maintain them everyday is very troublesome. So what I do is I update them one post per blog every week.

Paul Odtaa

I like the format of Daily Blog Tips as I like a quick daily read when I have my cup of tea, (well I'm English don't you know). However, I can see the difficulty in churning out the articles day after day.

Daniel has solved this problem by getting you to post once a week and allows other guest posts so that it gives some variety.

Looking at other blogs I watch most only post two or three times a week and some like Blog Tyrant and Mars Dorian tend to do one well thought out, very distinctive mega-blast post around once every fortnight, but both appear to be spending a lot of time on marketing.

I note as social media becomes important that some bloggers may just have one or two posts per week, but will have links to interesting posts in other blogs on a daily basis on Facebook – it keeps the blog in focus.

My strategy is to produce around a hundred or so posts in the next couple of months, ie by the end of April, then to just post once a week, but spending more time on marketing.

Josh evans

Hey Ali, thanks for the post. I loved it so much, I shared it on my personal blog (joshhevans.wordpress.com). I typically blog about 4 times a week. That is my goal even though I do not normally hit that goal everytime. your post definitely made sense and puts things into perspective. I appreciate it, and looking forward to reading your posts in the future.

Silly Mummy

I relaunch my blog and I'm very excited about it. It's now focused towards a new audience and they consist mostly of bloggers who seem to blog more than 5 times a week. I don't want to do that, so instead I blog Mon-Wed-Fri and then maybe Saturday if I really have something to share. Other days I auto-post on Twitter the best of my old posts.

Ehsan

Hi Ali,
I write 3 to 4 posts a week but I have very less visitors.

Pradosh

I give one day gap after each post. I think thats enough. Rather I spend most of time in SEO optimized post

Roy

I post twice a week on one blog and once a week on another but not on specific days. I try to post on specific days, for two reasons. Firstly, it helps me organize my time and secondly your readers will get used to the posting rate.
Also I suppose a lot depends on what your blog is about. Some topics lend themselves to very frequent posting while others don't. I have a number of blogs in my Reaader which I try to look at every day. What I do not like are those blogs which post frequently but the material is a bit thin and I get the sensation that they are posting for the sake of posting. At the end quality material for you readers or audience is what matters, be it five times a week or once a week they will get used to your posting rate.

Kimberly Gauthier, Adventures in Blogging

I post three times a week. When I used to post daily, I couldn't understand why I wasn't getting comments. It was just overkill for my followers. Once I reduced my posts, it allowed me to sneak an extra in when I need to and it helps me spend more time engaging with my readers.

Christy

I agree. Two to three times a week has worked really well for us. I couldn't imagine writing 5 or more posts every week. I also couldn't imagine reading every single post from a blog who posts 5 times a week. As a reader, I don't mind if they only post once a week.

Chrome

I agree with all positions "Because:"
When they write often, the reader gets tired and starts to read all the missing articles. If rarely – he goes to read the others, and your influence on it disappears.

Stephen

I aim for three posts per week, but often fall short of that. I think it's a good amount for both the writer (me) and the readers. I just need to get on schedule and in the habit of batch posting at the beginning of the week.

A a reader of a blog, I get overwhelmed with daily posts, I prefer to read fewer.

Anshul

I normally aim for 10 posts a month but they don't tend to be at regular intervals. I do think its probably better to post more frequently at the start so you can start building up authority and source traffic from multiple long tail keywords.

Matt

I agree with the above- I used to do a lengthy "monthly roundup" of events in my niche, but found that 1) the posts were too long and 2) I'd forget what happened in the month. A weekly roundup – in my case about events in my city and my mithering of Z-list celebs on the net- keeps things ticking over. It means you can keep a better track of what's happening. Also, keep your posts short and your blog will have more individual pages for Google to recognise, increasing your chances of getting hits. Blog on!

Barry M

Personally I think the more blogs you can write on your site the better. Not only is it good for your site ranking, it's a great way to display yourself as an expert in your field.

Rick Noel

Great advice Ali. For the last 30 months we have 92 blog posts which if my caffeine deficient math is correct, works out to something like one post every 8 days. This frequency is highest we can achieve with available in-house resources while still delivering quality content. Your advice about quality is dead on in my opinion and will help build your brand, credibility, provide content value longevity and earn quality inbound links/traffic. Thanks for sharing.

Sune Swanepoel

I would also recommend posting 2 to 3 times a week.

It would ensure that your blog posts are of better quality, you wouldn't run out of ideas so fast, and it also gives your blog posts more time to get found.

If you post, for example, two posts a days – an hour apart – your 1st post is likely to only get that hour's attention, whereafter your 2nd post would get the remainder of the attention. What's the use then, spending all that time writing a post, only to have a few people reading it.

Also, if people subscribe to your blog via RSS, it can be very irritating constantly getting updates throughout the day. But only one or two updates – much better – you wouldn't have so many people unsubscribing!

EmmaMT

I started off with one post a month but found I had more traffic when I increased that to once a week (obviously !) now I post 2-3 times a week as the increased traffic and more and more comments become adictive.

caren gittleman

I have two blogs and try to stick to a 3 day a week posting schedule. I reserve the other days for if there is something important that comes up that I really want to blog about.

I find you MUST blog a minimum of 2 days a week in order to maintain readers. Also…you MUST comment on other blogs. To me that is key. How can I expect other bloggers to comment on my posts if I don't comment on theirs?

As for the bloggers who have running of the mouth and post 3 or 4 posts a day? Fuhget about it! I more than likely will only read ONE of their multiple posts (if that) because I find it to be HUGELY annoying.

Alex from WP Themes Pro

Hi Ali,

I prefer blogs with quality content, once or twice a week is a good thing, I think more is too much. I publish 2 posts a week since the begining on my blog and my readers never complained about it.
2 posts a with is a good deal 🙂

Cyza

I have a different view. It depends. For my niche blog, I will have to agree with you on this. For my personal blog, I will post at least on a daily basis. I have visitors who regularly visit my blog daily and I need to maintain my posts. Furthermore, I enjoy reading their comment.

Jamie Northrup

It's funny yesterday before the super bowl I was looking at my blogging habits and have been thinking that I need to post less, because I need more time for marketing and other projects I'm working on. On a couple websites I blog every single day, but I think I'm going to change that, the problem I'm having is that they are about hockey players and I like to update every time they play, so I'm thinking maybe I'll put more focus on my respective Twitter feeds for those websites since I can easily tweet live updates while watching the games, and then just do a weekly review of what happened in that week for the player in question.

Not sure why I wrote all that, just thinking out loud, and that's a sign of a great post, thanks Ali!

Joe

Great article I know when I started blogging my schedule was so inconsistent one week I'd post about 10 next 1 then next 0 in my experience this is annoying for customers plus they can't really get excited about you.

I suggest 2-3 times now, I blog twice a week and find I can produce higher quality content that my readers like

Thanks
Joe

Leif G.S. Notae

This should be the bare minimum, three times a day. While I know twice or even less in a week allows for better writing, it is also the reason why most people will forget. Having the power of three makes it more memorable, at least to me.

I guess it also depends on the blog itself. Sure, I have three key days on my fiction blog, but it makes it better to have something out there every day since it helps build up my catalog. My fantasy writing tips one can be less.

Great article as always Ali, happy you create such thought provoking pieces

Rahul kuntala

Really helpful article. I love this kind of stuff. Now, I stick to post 3articles a week, it's also important to have a proper posting schedule to engage with the readers.

We are not John Chow, Perez to update our blog so often a day. So, it's really good to maintain a posting frequency (having 3 posts a day is the better way to go)

Though I always prefer those blogs which are updated daily, but they (ex: dailyblogtips, problogger, quicksprout etc) have a quality posts.

Thanks for sharing Luke. 🙂

Rahul Singh

Hi Ali,

I completely agree with you. We should post only if we have something worth posting. There is no meaning in posting unnecessary stuff daily just to fill out space.

However, sometimes it also depends on the type of blog. Especially, technology related blogs have to post few times every day to keep their readers up to date.

But for others like us i guess one meaningful post a week is sufficient.
Comments are closed.