How Many Backlinks Do I Need for a PageRank 2?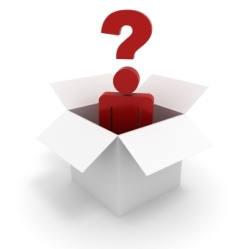 This post is part of the Friday Q&A section. If you want to ask a question just send it via the contact form.
OneBlogTips asks:
How many backlinks should I get per day if i want to get PR2 in next PageRank update (approximately 3 months)?
It always amazes me the amount of interest and confusion that Google's PageRank (both the algorithm and the toolbar number) attracts from webmasters.
The confusion in this question comes from the assumption that all backlinks are equally considered by Google. If this was the case then indeed it would be possible to quantify how many backlinks you need to obtain a (nominal or real) PR1, a PR2, a PR3 and so on.
However, this is not how the PageRank algorithm works.
Suppose there is a link from page A to page B. The amount of "PageRank value" (also called link juice) that this link will pass depends on the PageRank of page A (i.e., the total value coming from the links pointing to page A), divided by the number of outgoing links on Page A.
As you can see, the total number of backlinks your site has only tells half of the story. The PageRank it will have will depend, in turn, on the PageRank of each page that is linking to you (and on the number of outgoing links on each of those pages).
In practical terms this means that getting a few backlinks from very authoritative sites will improve your PageRank much faster then getting hundreds of backlinks from low quality sites.
In fact I have experiences with both situations. I had some sites that I just promoted with links from low quality web directories, and despite having hundreds of backlinks some of these sites never got a PR1. On the other hand I also had a website that had only 10 backlinks and got a PR3 on an update. That's because one of those links was coming from TechCrunch.
Moral of the story: focus on getting high quality backlinks.
Browse all articles on the Q & A category
33 Responses to "How Many Backlinks Do I Need for a PageRank 2?"
Daniel

So that explains part of it.

Apart from a few high PR back-links, most of mine are in the middle range or low(Many are 0).

One thing I do not quite understand is why my site is still stuck on PR 0(it's been stuck there almost from the beginning) even after getting far more links to my site(Including those high PR links) . And after adding plenty of posts, and doing quite a bit of editing and cleaning up my pages.

Malik

Spot on!

Ozio Media

When it comes to backlinks and PageRank, it's best to think in quality not quantity. When Google crawls your page looking for links, they check the relevancy of each backlink to your site. You could have a hundred backlinks that do not compliment or are not similar to the content on your own website and Google will simply pass over them. Backlinks to pages with high PageRanks and similar content is the way to go.

John_

I don't know if the backlinks are now so important as before. A lot of changes was made and a lot of new variables are take into the calculation for example the website loading speed, the number of links found on social networks and so on. They are important, only not like before.

Mrdaha

Great post.. so basically few backlink from great sites are better than hundreds backlink from lower sites.

However, can a website with pagerank 0 and able to get few backlink from several major sites but WITHOUT any post or a few post able to increase its pagerank?

David

How about everyone in this thread exchange a link and see if everyones page rank increases. I looked at a few of the sites that are linked to in the above posts and many don't even have contact info on the website.

EBook Business

You can always gain high quality backlinks with social bookmarking or if you submit some articles to ezinearticles.com, goarticles.com or another ezine directory with high page rank. If you do some research you will also find sites where you can establish high profile backlinks. These three combined could put you on the first page of Google with only a small number of backlinks. With this approach I was able to get my site on position 2 on google for a high competitive keyword and with a competition of about 155 millions. So you see that only quality matters and will bring you the most out of your efforts.

steve

How do you check your pagerank again?

Togrul

This is one piece of information I was looking for. Thanks for sharing.

Cheers,
Togrul

Fisayo @ Secrets Of Entrepreneurship

Great post. Thanks for the analysis on PR.

Sanjeev

yes true points. thanks for sharing i will try these points to give rank 3 from 0 to my new blogs.

Paul Odtaa

A number of ways you can generate high quality backlinks are:

Joining support forums, make sure your profile contains your website details. Make the occasional query with a link to a problem or solution to your site. (Support forums tend to have high rankings)

Educational links are usually good – Google values them highly, but have recently penalised a company for running a campaign getting students to link to them. eg just get a few links – not lots.

Write a few articles on knol – google's information base.

Join the directories – alexa, technorati and the weirdly managed dmoz

and of course guest post.

Jane | Find All Answers

Ya quality always overrides quantity. But should I worry about PR at all? I have stopped worrying about it.

I do look at the Mozrank of a page. But if I know that the blog is well established and authoritative then I do believe in the PR of that blog. On the other hand, I don't judge blogs by looking at PR.

Cheers,
Jane.

Rajendra Pondel

Yeah, this is a common sense that getting back link from higher PR site get us higher PR compared with lower PR sites.

Web Marketing Tips

People are still lost in backlinks and all.

Yes this is important but first task is to add quality and useful contents to your website or blog.

Ari

Yes, I agree with you the quality of the linkback is more important. Plus the content of your site is also considered by google.

Daniel Scocco

Contrary to popular belief, content has nothing to do with Google PageRank.

DailyPhotographyTips

I had one site with PR1 and I transferred domain with 301 redirect. Will it redirect PR too over the time?

Daniel Scocco

Yes.

Dinesh @ DailyBlogMoney

But its not always guaranteed Daniel.
My blog went from PR4 to PR1after domain name change with proper 301 redirect. 🙁

Tinh

If we know how may backlinks to climb to PR10, I would pay for that 🙂 That is why Google is something mysterious

Louie Sison

I agree Tinh, everyone of us would pay for that person. lol…
Thanks Daniel… Someday I want to write just as you do.

Justin

I'm still learning the ins and outs of backlinks.

Mighty

It's a classic case of quality versus quantity. and quality wins!

Khey

What's the real difference between backlinks and inbound links?

Sujith

Yes, the quality of link always matters. No shortcuts to get quality links

uchenna

is there a batter and faster way of getting pagerank?? i really need it.

Himanshu Chanda

But that pops up another question. If I launch a website today with PR0 and it gradually gathers all the goodies (backlinks, social media, content etc) how soon with the updates from PR0 -1 – 2 -3 happen. Will it take a month for every update? Can the speed be increased ?

Do reply!

Daniel Scocco

You need to remember that the scale from 1 to 10 is reflect of the nomimal (or toolbar) PageRank. The algorithm, in reality, uses floating point numbers on a logarithmic scale, which means that your real PageRank is updated in real time as Google crawls the web.

Himanshu Chanda

Thanks Daniel thats good news, so we can conclude that the speed basically depends on how much we put in?

Matt Giovanisci

Is there a way or a tool to check your backlinks in order of page rank. I would like to see what are the highest ranked pages are that are linking to me.

Rhys

I'd rather focus on rankings, traffic and sales than PageRank 😉

Web Marketing Tips

These page ranks are quite important to those people who are into link selling or blog selling business.
Comments are closed.