How I Started Making Thousands of Dollars from My Blog in Less Than 8 Months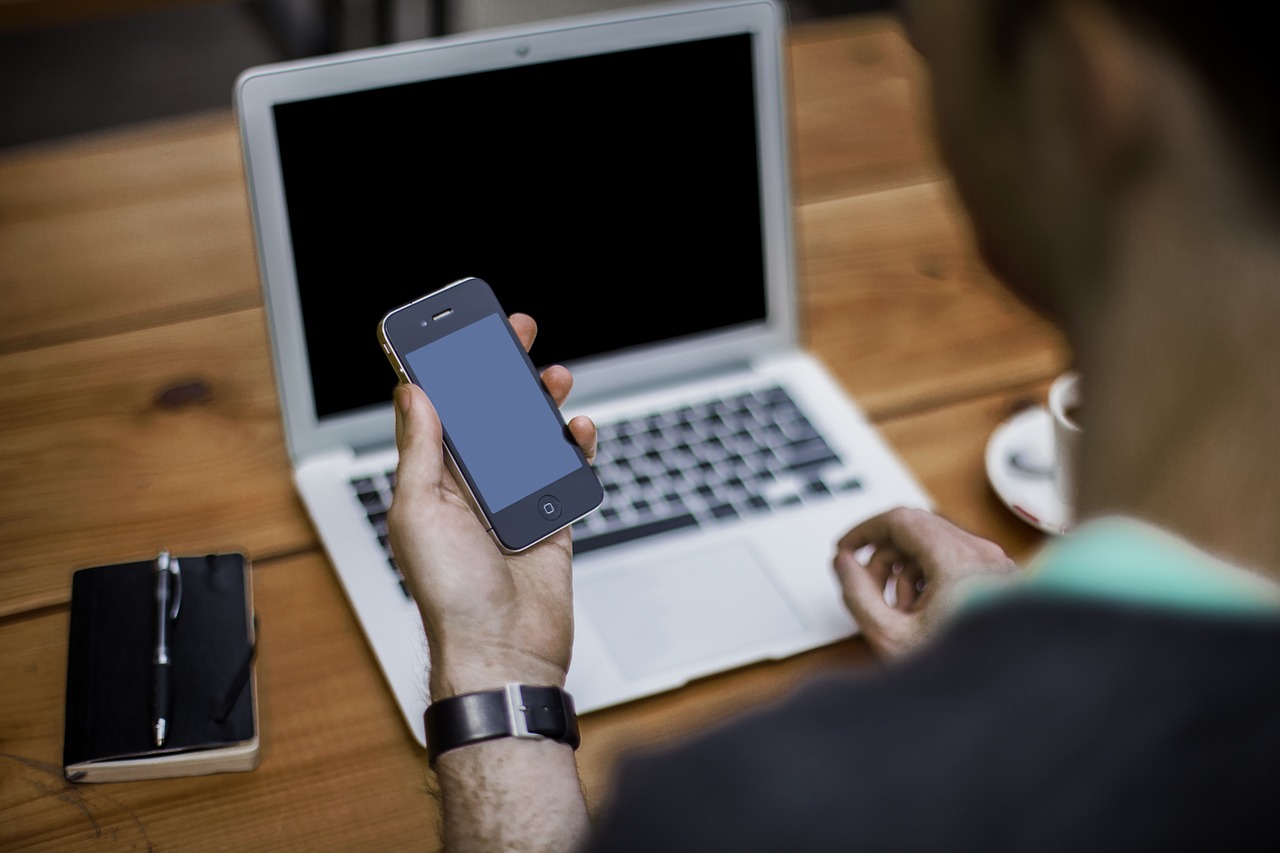 This is a guest post by Onibalusi Bamidele. If you want to guest post on this blog, check out the guidelines here.
I started my blog, YoungPrePro, on the 2nd of April 2010. My blog is only 8 months and it is already making me thousands of dollars every month. For example, in the month of December alone I made over $2000 from my blog. This is a very small income compared to what the likes of Darren are making but I'm sure most newbies will be curious to know how I'm able to achieve that in only 8 months of starting my blog.
Making money blogging is no rocket science but it is all about you playing your cards well and this post will be talking about how I started making money from my blog in only eight months.
1. It Starts From the Mind
Those of us who have read Napoleon Hill's Think and Grow Rich will know the importance of the mind to achieving success in life.
A lot of people will begin to respect you once they see that you're making thousands of dollars online every month but very few of them want to hear about your journey towards it. Life is not a bed of roses, and blogging also is not. To every great destination there is a rough road, you must scale this road successfully before you can achieve true success.
I didn't make much money from my blog until after eight months of me starting it and if not for me being resolute about succeeding I will have quitted blogging since.
Napoleon Hill will always advise that you visualize your success before you even achieve it. It is so true that our mind can make us rich because anyone who's strongly determined about success will surely succeed and "tenacity" starts from the mind.
As a new blogger who's yet to achieve anything, start by visualizing what your blog will be in the next 1, 2 and 5 years. See it clearly, believe it, plan it and execute your plan towards making it a reality. There is no point in you working on achieving what you don't believe because you won't even go far before you quit. Your blogging success starts from your mind so you have to strongly believe you will succeed before you even get started.
2. Having Goals is Important
Very few bloggers realize the importance of having goals and I'm sure I'd have quitted blogging long before I achieved anything if not for my goals.
What is success? We all have different definitions for success but I believe success is achieving your goals. Once you're able to achieve your blogging goal you can begin to call your blog a success and that's why it's highly important to have goals before you start blogging.
There are many times I will feel like quitting blogging, it is very difficult to motivate myself during these periods because I have no achievements to keep me motivated but after taking a look at my goals I will begin to imagine what will happen to my blog if I stop it.
I have a lot of great goals for my blog; I see it having a very bright future and nothing can stop me from achieving this. I simply look back to my goals whenever I'm demotivated and I get the strength and courage to continue from nowhere.
3. You Must Have a Plan
There are several plans serving several purposes but to truly succeed as a blogger you have to make sure you have a solid plan to follow.
You shouldn't just start your plan and expect it to make you money; everything has to be organized from day 1 of you starting your blog.
From the onset you should know how you will promote your blog; you should also know how you will monetize your blog.
There are several reasons why you should have a plan but a major reason why you should have a plan is that it gives you direction to help make your blog a success. You shouldn't just expect to achieve success by doing things how it comes; know what you will do first and what you will do after and it will be easy to succeed. For example, if your plan is to monetize your blog from the onset you can monetize it and begin to learn new ways to improve your income while building its community at the same time but if your plan is to monetize your blog only after you have a successful community around your blog it is highly important to make sure you follow that plan to the end.
Aside having a plan you should also make sure you're ready to learn new things and modify your plan. For example, my favorite way of marketing my blog is by writing for other people's blog but I didn't discover this strategy until after one month of me starting my blog. If I had been resolute about not modifying my blogging plan I wouldn't have implemented this strategy and it will end up costing me thousands of visitors.
It is good to follow your plan strictly but always make sure you're receptive to change.
4. Market Yourself
There is no point in you starting a blog if nobody will read it because you can only make money from your blog if you have an audience. It is highly important not to just sit down waiting for traffic to come but do your best to go out and spread the word about your blog.
I have written 100's of guest posts this year alone and this alone has contributed to over half of my blogging success. Your content can be great but no one will discover you if you're not marketed. There are several ways to market your blog and below are my favorites:
Guest Blogging: If I was asked to name one single strategy I can attribute my blogging success to it will be guest blogging (check my guide here). I wrote several 100 guest posts in 2010 only, some of these guest posts sent me thousands of visitors while others sent me hundreds but every single one of these guest posts contributed to my success. Writing guest posts for other blogs also helps you boost your credibility because your name will have popped up everywhere and people will begin to see you as a go to person in your niche.
Blog Commenting: A widely used method for building traffic to a blog is blog commenting and one major reason why people use this is because of its effectiveness. I have gotten a lot of emails from my readers telling me they discovered my blog from my comment on another blog and this method alone greatly contributed to the traffic of my blog.
5. Develop Exceptional Content
While there is nothing bad in writing about the same topic/subject people are writing about everyday it is highly important that you give your blog posts your own unique spin. People want to know what makes you different from other bloggers in your niche and the only way to show them this is by giving them the best of your content.
I noticed that I get a lot of emails from people wanting to thank me, wanting me to offer them my services and from people wanting to interview me when I write my best content. People have a true sense of appreciation if you can be giving them truly exceptional content and you'll be amazed what heights your blog will reach in no time if you do this.
About the Author: Onibalusi Bamidele is a 17 year old entrepreneur living the internet lifestyle. Visit his blog at YoungPrePro.com to learn about how he makes over $3000 online evry month. Also, make sure you subscribe to his blog.
Browse all articles on the Monetize category
25 Responses to "How I Started Making Thousands of Dollars from My Blog in Less Than 8 Months"
Ryan Lee

Congratulations. What a great post! It's easy to see why your gaining success from the way you write. Keep up the good work!

TheShadow@Mobile Themes World

This is a great post.Explained in detail.My website title is mobile themes world where i share worlds best mobile themes apart from it i also share tutorial, icons, resources and more.but the thing is i still struggle to get enough traffic say more than 1500+ to my website.i hope following your technique will help me to improve a lot

Razak Muhaimin

I really love your sharing. Nowadays, there is a lot of individual who shares how they made thousands of dollar online. Rather than claiming, you've done something unique here.

Sharing 'how' you do it is far more influential rather than what you have you achieved. Thanks a lot for this information. Looking forward to read more of your guest post.

Inspiring. 😉

hamarasathi

Hi Onibalusi, its recommendable job to make $3000 per month in just 17 years of age.And you have write 100 guest post in 2010 which inspires me to write guest post to increase my blog visitor

pine red

Very basics but great points!! Reading the topic makes us aware about the basic facts we neglect while looking for traffic. Let us go back and check do we follow these rules, once again.

Thanks for the post.

Rahul Banker

that's amazing and motivating 😉 I'm already on my way 😛

Mighty

really nice post Onibalusi. Your articles are always great reads!

Mathew Day

Great post, Onibalusi. I think you're the KING of guest posting. I don't know how you do it. You possess some mad skills for producing great content. 😛

doroki

Great post. It inspires a lot to do good work in blogosphere. I can say that it is road map for new blogger. I agree setting goal iis as important as to make a plan to execute them. Tips for guest posting are valuable. Could you tell us that your targeted blog for guest posting.

ScorpionGod Lair

What a inspiring post dude. Love the way you writing!

Gareth Mailer

There are a number of things I can pick up from what Onibalusi has done to achieve such phenomenal success in such a short space of time.

The first thing appears to be "purpose". Every post I've read on his blog has a definite purpose, it's leading somewhere. It may be into a direct sale, an affiliate sale, a newsletter subscription or whatever, but he's trimming as much value as possible from each and every blog post.

Secondly, the custom theme design from blazersix.com. You would be amazed at how much a theme can reinforce a professional image. Aesthetics play a very large role in conveying professionalism, and that theme just screams attention.

Thirdly, community involvement. Take a look at the comments section and look at the level of involvement with the people who are commenting on the blog. It's a fantastic example of how to do it.

Web Marketing Tips

Onibalusi you got the style in your writing.

And we always love to read your posts.

In 2010 we saw your face in my blogs either as guest poster or as blog commenting.

Jeff

@ doug_eike – If you go to Onibalusi's blog and look around a little, you can see a number of products that I suspect he receives income from. But driving traffic to his blog via guest posts appears to be key. The post at the top of his site is titled "How I Made $5000 Online in One Month by Writing for Others".

Fisayo @ Secrets Of Entrepreneurship

Good job Dele. I'm really happy for you. Keep it up 🙂

Through the Lens of Kimberly Gauthier, Kimberly Gauthier Photography

Fantastic post. I clicked the link expecting a "buy this" pitch or a list of steps that we've all followed several times but THIS time it'll reward us…

This was a pleasant surprise and I enjoyed reading it. I can't wait to share it in my social world.

Tuan

You are admirable, Onibalusi. I remember that you started later than me but what you have done are amazing. I need to learn a lot from you.
Thanks for the great post.

doug_eike

The topic of your article is fascinating, but I was disappointed that you don't talk about why your blog has succeeded so stunningly. I've been working hard on one blog for a year and a half an on another for about 8 months, and I have little traffic and have seen no income from either site. It's easy to see why the old blogs have been successful, because those bloggers started when the competition was far less. Now the game is different, and although I commend you for your accomplishment, frankly, your article gives me no concrete information that is any different from the advice given in other articles of the same sort. Nevertheless, congratulations on your blog!

steve

wow 3k a month, that's incredible! Wish I can earn $500 a month! I guess you will become what you think about. Now, all i need is a great plan!

daily joke

That is an amazing amount of money for one month only… I must start working really hard to get in there…

Samuel

Awesome post! Love your mindset and glad to hear that you made it through. Thanks so much for sharing. 🙂

Eunus Hosen

Making over $2000 per month, just after 8 months of blogging is great! A great inspiration for newbie!

Itachi Nguyen

You rock bro, I have been a reader of your YoungPrePro blog for a while. You got some good stuff there.
I have been blogging for 2 years but I feel like I still have a long way to go and lots of things to learn.
This 5 steps are the basis of starting off a blog and earning income. Great job!

jibran

hi sir
i am new in field of blogging
today when i opened my adsense account there is message that your payments are currently on hold and then it says general payment issues.
they ask my name, email , web url and comment.

the real problem is i paid a person to make my adsense account as my websites are new and i dont know which url he used but he gave me account after receiving money

now i dont know the website which is used to get adsense account. so should i give address of my webstie or what? how to remove hold?

i invest lot of money and time but now when it comes to get benefit i am facing this. looking for your help as i am your loyal reader

Kristi Hines

You've been rocking it hard since that first guest post on my site. Great job! 🙂

Web Marketing Tips

Yeah his post is simply superb and outstanding …

Love his writing style very much.
Comments are closed.