How Do I Get Others to Guest Blog on My Blog?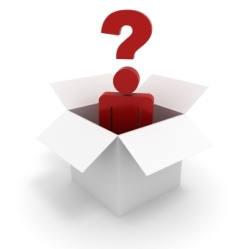 This post is part of the weekly Q&A section. Just use the contact form if you want to submit a question.
Dave asks:
As the blogger, I would like to start asking others to write guest articles on my site. Am I better off doing that or trying something along the lines of an interview? Do you have thoughts what would cause a better response?
The first thing to understand is that guest blogging only works when it is a win-win-win situation. That is: the blog owner wins because he gets quality content written for his blog, the guest blogger wins because he gets a chance to expose his work to a new audience, and the readers win because they get to read fresh content with different perspectives.
If you want people to guest blog on your website, therefore, you need to make sure that they will gain something out of it. Usually the "something" is traffic and a quality backlink. You can ask people by email whether or not they are interested in guest blogging for you, but I would only approach those with blogs smaller than yours (both in terms of audience and authority), else you would be removing one "win" from the equation.
A solid approach to find guest bloggers is to leverage your own blog. For example, you could write a post letting your readers know that you are accepting guest posts, or even create a special "Write for Us" page and link to it from the menu or from the sidebar.
If your blog is small, you can add some perks to guest bloggers, to make it more appealing to them. Those could be:
a dedicated page with a profile of all guest bloggers,
a section on the homepage with a link to all guest bloggers, and
a detailed biography and picture at the bottom of guest posts.
As for interviews, I do believe it is easier to land them, especially when your blog is not that large. Why is that? Because answering to an interview is easier and usually faster than writing a guest post. Additionally, the interview puts the other person under the spotlight, which can be another motivation.
Browse all articles on the Q & A category
36 Responses to "How Do I Get Others to Guest Blog on My Blog?"
KiksMedia

thanks for the ideas and all the best for 2010

Aminul Islam Sajib

Daniel, your blog posts are relatively shorter but relevant. I really love this kind of posts. But unfortunately I can't write this type of posts by my own. 🙁

Tanmay Ahmed

Hi Daniel,
I have read your replies of the comments made by the people.I am very inspired from your tips and want to publish your interview in my blog.After reading a reply I have sent you some questions through your contact page.Please just give some of your valuable time to answer those question.I am waiting for your reply.Thank you.

Dave

I've been trying to find some guest bloggers myself and it seems like a directory-type website where services can be exchanged would be great. Doesn't seem like there's anything really like that out there. I'm looking for some guest bloggers myself

vegas

You can also allow your guest bloggers to post a 20 words self promotion at the end of the article.

If you have $$$ you can pay, say, $20 if the article gets 3k views – you'll probably get a fair amount of people wanting to write. Just make sure you scan them before letting them write articles.

For those who are unsure – just give them a 'contributor' account. They will be able to write posts but won't be able to publish them or delete your posts, etc.

Sukdan

that's very nice..I just get started to blogging, this tips give me some inspiration to make my blog visited more and more by visitors. I do blogging to make money online. I had read a lot of articles about making money online with blogging activity and I tried to.

TanmayAhmed

Hello daniel!
I just started to write in my blog.After reading your tips I've learned something about blogging.But I'll have to run a long way.I need your help.Would You like to help me with your experience and visiting a few time in my blog?

Hesham

I have done some interviews already on a new blog, I call it a Club for Bloggers, the Famous Bloggers Club, and it's successful til now and everything is working fine!

I decided to get 100 member only, that means 100 interviews with bloggers.

Thanks for this nice post!

George Serradinho

My blog is currently not open for guest blogging as I was unsure in the beginning. At this stage I'm seriously thinking of this and will probably open it for others to guest blog.

I have to set up some checks in place that I can double check authors info first before they are published.

Josh H

I have been thinking about doing this myself. I wasn't sure the best way to go about doing it. Thanks.

James Rose

I really like those ideas- we actually haven't had too much trouble if you just ask people but having a dedicated page mentioning all the contributors might be something we do going forward anyway.

S.K Sharma

Hi Daniel,
Love your writing and blogging tips.Guest post add some extra sugar in any blog's content.
I am also looking for Guest Writers for my blog.I opened the Door for new Writers those who are finding the blogs for there post.
Let's see what next…

Internet Strategist @GrowMap

Hello Daniel,

The obvious question about this post is do YOU accept guest posts here. If yes, how do you prefer to be contacted? Are there any particular topics you would like to see submitted? Thank you.

Boerne Search

I never thought of doing an interview. But now that I read about it, it does sound like a good idea. Nice article Daniel.

Kane

Nikhil

This is great…
I recently got an writer who is a programmer through facebook.

I have not announced for the guest post yet but the response I got is amazing.
Now I am thinking about putting column about "Write for Us"
As i am currently having 300+ daily page views, so I think that it will make a good start.
Thanks for this excellent post.

iGoMogul

Daniel, I hadn't thought of an interview in lieu of a guest blog post! Good tip, thanks! 🙂

Sara @ iGoMogul

G

almost 3 month i write on blog… update frequently…. but no guest post comment on my blog…. anyway thanks for the idea….

InternetHow

You need to improve your blog so, it should be appealing for people to guest post on your blog. For instance I am sure everybody want their post to be published on this blog. However, not everybody would be keen on posting a quality content on blog that has no reputation. So, you need to bring your blog up to a certain standars for people to post on your blog. You can also, share posts with people and blog on the same level as you. For instance ME 🙂

car dolly

dont know what to say…even i have no about page on my blog…what a poor blog of mine…

Tom Bradshaw

I've recently setup a small blog and would be interested in getting guest bloggers to write for it also, those three tips you've outlined sound like really good ideas. I'd also be interested in writing for a blog like daily blog tips because it is genuinely my favourite Blog… blog because you speak plain English unlike some others.

Daniel Scocco

@Nicholas, I inform the author. Usually I say the article is a good one, but the style is not what I was looking for.

Rob

I have had a few guest bloggers on my site. It took a little extra work to get them, and for me to have a process. I liked it though, and am considering doing it again.

Chester

Nice input. Base from my experience, you should have the same niche as the same with the blog you would want to write about.

Liane YoungBlogger

I have dedicated a space in my footer section about my blog opening up to guest bloggers. I just let it be there and see who's intersted. Another trick I use, promising more benefits to loyal guest bloggers. A few have signed up but sadly, they did not meet the standards in terms of quality writing. Hopefully sooner or later, someone will 😉

Mariano

Great article, Daniel.

It's so hard to find people interested in taking the time out to guest blog. I really do offer free exposure to my audience usually, because some weeks I just need my creative juices directed elsewhere so what better way to do it than to offer my soapbox to someone else? It keeps my publishing consistent while, like you said, offering fresh content.

I find interviews a lot harder because there's a lot more coordination involved. It's not necessarily harder than writing a post, but it does take some thoughtful time to put things together.

Thanks for the input, great stuff!

Nicholas Z. Cardot

When you reject an article do you usually inform the author or do you usually just ignore the submission? If you respond, how do you do it in such a way to let them down while maintaining a professional and genuine demeanor?

Daniel Scocco

@Nicholas, I usually turn down articles that:

-contain too many spelling or grammatical mistakes
-cover a topic that has been explored far and wide already
-contain information that I believe will be counter productive to my our readers
-are structured poorly (i.e. ideas are not clear)

Nicholas Z. Cardot

Hey Daniel,

I noticed that you take guest posts here. What are the criteria that you look for when deciding weather or not to accept one. I mean I read your Guest Post Guidelines, but I mean what is the nitty gritty that you really look for. I imagine that you get a lot of article and you have to choose some and reject others.

Also, I might just take you up on that interview idea. (You should have known that would happen since you wrote an article about it!).

Daniel Scocco

@Robert, thanks for the nice words.

I wouldn't have time to write a guest post for you, but interviews I am usually game for.

Just send the questions via the contact form.

Robert Bravery

Fantastic article Daniel.
Has to be, you share my sons name. So it has to be Good. I am going to try out some of your suggestions, if not all. Being a small blog, these will certainly help. I do need and seek guest bloggers, as I feel they can greatly add to your site.

So I suppose that because I am small the win-win situation falls away if I had to ask you to do a guest post or even an interview.

Well it's worth the try.

Here goes:

Daniel, are you interested in a guest post or an interview for Integralwebsolutions blog.

Thanks
Comments are closed.