How Do I Get Backlinks to My Website?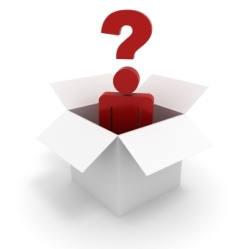 This post is part of the Friday Q&A section. Just use the contact form if you want to submit a question.
Robert asks:
I have taken many steps to make sure my blog's completely SEO optimized: correct meta tags, use of keywords, no duplicate content, etc. However, I will not even begin ranking high in Google unless I get high-quality links back to my site. It's been rather frustrating because I can do guest posts on blogs with 3 or 4 PageRank, but then all I get is traffic, and it seems that I don't get any PageRank juice. How can I get enough high-quality inbound links to increase my PageRank and my search engine ranking?
This is quite a common question among new bloggers and webmasters, so let's talk about it. First of all Robert is certainly on the right track. He already knows the basics of SEO, and he also knows that getting those basics right is not enough to get your website ranking well. On top of that you also need quality and relevant backlinks.
So far so good. The problem that Robert is facing is that he is not sure about how to get those high-quality inbound links.
The answer to that is not that simple, as linkbuilding is a skill that you develop over time. If building high quality and relevant links was easy everyone and their dogs would be ranking high in Google, right? The reality is quite the opposite, which indicates that linkbuilding is quite tricky.
I know you guys want to hear some practical advice though, and not this abstract stuff. So how do you build links? There are several ways, but for anyone who has a blog or a content based website I would recommend focusing on one: publishing outstanding content and then promoting the heck out of it.
Some people call that linkbait, I call it killer articles, others yet call it viral content. Regardless of how you call it, the basic idea is the same: to publish an outstanding piece of content that will create the following reaction on people who will come across it: "Holy cow, I should blog about this to let my readers know about it, they will love it!". If you manage to create this reaction, well, the links will flow.
Obviously creating this type of content is not trivial. You will need to spend time brainstorming some ideas, more time researching and writing it and so on. And after you hit the "Publish" button you will still have a lot of work to do, promoting the piece.
It is not trivial, but it is perfectly possible to master this strategy if you are willing to work at it. You should start by taking a look at what is working for other bloggers and webmasters, and then trying to incorporate that on your pieces. Over time you'll learn what works, what doesn't and so on.
If you want to get more details about the process of writing the killer articles, the craft of the headlines and the promotion aspect I recommend that you download my Make Money Blogging ebook. I cover most of that stuff there.
Browse all articles on the Q & A category
35 Responses to "How Do I Get Backlinks to My Website?"
Bobby Jones

Social bookmarking sites are very using in promoting your new website. Your pages are more likely to get cached faster if you submit them to those sites. Backlinking is much more difficult unless you can somehow make your site go viral.

Aadil

I read through your article. You've tried to answer on how to get baclinks to my website. But your article focus more on writing an article to get backlinks.

Moreover, i can say you've explained it well enough. It was helpful.

Thanks!

SEO TIPS AND MARKETING

Just because you are number 1 today doesn't mean that you will be ranked even on the first page by the end of the year. There are many people aimming to take your spot and with SEO companies targeting your competitors for clients, you may have less time than you think.

1. Pull out your guns: Meta tags should be current and highly relative to your site. About 80% is good. Keyword Stuffing is still a no no, so do not go hiding keywords in black text in the back ground. Those techniques are blackhat and lazy.

2. Be aware of the British: The British are coming! Your Competitors may be climbing on you. I would check weekly, Like I said, your #1 rank might be in risk, and a small fry might have hired a top SEO company, like mine, and we might be building on their site. I have put out as many as 300 articles in one week for a client, along with 3000 backlinks. They jumped about 5 pages. This was at customers request, it is better to constantly slow build.

3. Test then Test Again: SEO is testing, it takes time, it takes test and it takes patience. As you build on your site, you will see what I mean. Do not be discouraged if you make it to the top only to find that you feel again the next day. It is just how it is for new sites. As you gain experience, you get a feel of what works and what doesn't and you will more likely make a right decision under a circumstance.

4. Learn From Your Competitors: For small city based business, you may find that the number one seed has little to no backlinks. This is because the site may be ten years old, and because the site has chosen proper domain names. Kansas City URLs are almost always about other named URLs for Kansas City searches. Just like SEO companies may find it even harder to rank for SEO without the keyowrd in the URL. Google has based even more influence on URL keywords recently.

5. Learn About RSS Feeds: If you don't know what RSS feeds are, it is time to learn. They can provide you with hundreds of backlinks, and you can keep customers current on promotions and news updates. They are ever growing and quickly becoming more and more popular.

Scented Candles

New the the high tech backlinking world, I find a majority of companies want me to pay for their help. It is amazing how much content is out there people blog about which is not significant nor helpful. I enjoy reading interesting and intriguing articles of real research. Thank you for the great advice.

mol

As I know paid links are considered to be black hat SEO and are usually banned by searching machines. What do you think about it?

Rhandell Mitchell

I have been studying SEO for a short time now and I have had many nights of information overload! One of the easiest things that I think anyone out to get their site optimized needs to know is that one backlink from a (relevant) PR 5 site is probably more powerful than 10 backlinks from an (irrelevant) PR 1 site.

The relevancy and the quality of the sites that you get your links from means much more than simply the quantity of your links.

Rhandell

flanny

content is the long and short of blog marketing and backlinking. why would i want to visit your blog the second time if i got rubbish the last time i went there. it's simple. give content or get out of the way. it's the stuff you give that makes people keep wanting to come back. spend time to research your content. that way, you even feel confident talking about it. why would you market what you are sure is crap?
the bottom line here is content. period.
you can lure me falsefully to your blog but if i find only crap there, i won't want to come back to it again. NEVER. like my blog talks about building strong and lasting love relationships. if your relationship is hurting and you go to my blog to look for answers and you do not get them, you will never go back there again. but if you get it, you are mine forever. it's that simple.
advice: give content and then market it like your life depends on it.

Hemanathagiribabu

I want to increase PR to my website this will be useful for me. Thanks

Austin Gagnon

I have been on an endless quest on this subject. Ive even hired a person though Odesk (www.odesk.com) and the more I read the more I feel that this guy might be harming my site vs growing it by spamming per say. Im about to start doing more of it and its a whole another world. I run a bartending school and we have some stiff competition. Backlinking has helped my schools website. Good luck everyone!

Niall Harbison

They do take time to start coming in but once you have an initial audience and the content is good enough they will pretty much look after themselves to be honest. You need to get out there and shout a little about your blog because there is not way that anybody else is going to be doing it for you!

sapphire

Most definitely the hardest part is actually coming up with stuff to write about that would be 'killer content.'

For me at least, I notice the harder I try, the harder it becomes to write good stuff. So then I just write whatever's in my min (mainly nonsense) and it's a hit.

@Robert – Have you hooked up with all the bloggers in your community? Do that, at least you can develop blogroll links and get more people to visit, therefore greater chance of backlinking.

Robert Benjamin

ONE more thing! My blog is getting around 200 uniques a day and has a pretty active little community (My posts usually get around 5~20 comments each)

So at this point I'm not really looking for traffic, I'm looking for backlinks. (Which ultimately leads to more relevant and targeted traffic)

Robert Benjamin

And for FYI, I recently wrote what I hope to be a link-bait article using a bit of controversy: It's titled "10 Things I Hate About Google"

Let me know what you think, and I'd appreciate a link! 😉

Robert Benjamin

Thanks so much for answering my question! I'm happy to say that I am now ranking much better than I was previously. I'm ranking 6th and 3rd for "best freeware ever" and "cool web apps," and I'm very happy about that.

Now that I'm writing linkbait, I just gotta find people to ask to link to it…

Blog Handbook

Thanks for the post. I believe that link baiting is the one and only way to get high rankin with google. I have myself also written a small article about link baiting a while back. Hope you find it interesting:

John Coates

I have to agree with having good content on your own blog is vital. If you don' have that, why would anyone visit?

For example, the questioner stated that he had sorted most aspects of SEO. By coincidence, at the time of writing, I am running a series of in depth articles about SEO on my blog. I'll be honest, this stuff I could be selling but that would be for the quick buck.

The subject of SEO will attract some people and, as those few people start to follow the series and comment about it themselves, further visitors will want to read it. And so it oes on…

Of course, it almost goes without saying that the information has to be of good quality.

Chad

I'll admit I was looking for an easy answer when I saw the title, but you make a strong point. Killer content will get you backlinks, period. And even with that, you still have to promote the the heck out of it.
I've had the most success driving traffic by commenting on other blogs. My assumption is that eventually that work will get my content noticed, and maybe someone will take a liking to it and give me some backlink love.
Persistence persistence persistence.
Good post.

Craig Fuhr

Man – I would love to learn more about this. I have what I think is one of the coolest real estate investing and helpful tip blogs in my state, but I'm just not getting the readership or comments that I would like.

I have reached out to other bloggers and I auto-post all my content to Facebook, but I'm guessing that I need to do a lot more.

Daniel Scocco

@Eric, if you don't think the content is worth it in the first place than don't waste time promoting it. Fix the content first (i.e., change niche, style, hire writers, whatever), then work on promotion again.

Pascal

To Robert,

Guest post works great for driving traffic not to getting more page rank juice. If your ultimate aim is to get much back links, then try following and you will soon get it.

Make Top list post. I don't know what is your niche. But this trick works for every niche. If your niche is 'cooking' then try to make 'top 50 cooking related blogs'. Take two or three days to do research and write this post. Inform the bloggers who got listed in top list. Some of them will link to you or some other cooking related bloggers will link back to you.

Dana @ Online Knowledge

I call it a killer viral post content. This kind of post surely will go viral trough blogosphere and give a ton of backlink. But — yeah — it is needed hard working to have this kind of content.

seoblog

This really is a common problem, many webmasters will meet it, but as you said no easy method can solve it, absolutely a long time work!

Kang Asep

To improve my pagerank, I always comment in a blog with these reasons :
1. The blog name is like my blog, although just one keyword, for example my blog dailygoodtips.blogspot.com, i often comment into a blog with part name daily good tips or blog. I choose dailyblogtips.com (this blog), just in 1 month my blog pagerank increased from n/a into 3 (but now my pagerank is down become 2).
2. Comment with rel priority, first dofollow, second external nofollow, then nofollow tag
3. Commenting in a page with higher pagerank is better.

Matej

@Eric That's like the longest question ever 🙂

Definitely, you should be involved in your community. Participate.

That way, you also become less reliant on organic traffic, you will be amazed how much traffic Facebook and Twitter ( and other channels ) can give you.

Those people are also your returning visitors,very often they are first ones who share your content via their own channels. You need to be active, " seen everywhere ", eventually people/ whole niche will realize it and you can become some sort of authority.

Before these big social networks, normal visitor was not able to create content ( sort of ). But now, they can very easily share your pic, video, link. They're no more just consumers. It's very powerful.

That's my view on your question.

Eric

Honestly, I just usually go out everywhere and promote my blog or website myself. It's a lot of work and sometimes it feels like it's not worth it.

I just realise that people are not going to visit and keep visiting if there is not quality content delivered on a regular basis. Also, I feel that the more work I put into going out and showing myself to people, the more it pays off because I am actually doing all the work on my own.

Everyone has a different view point, however. What do you think?

Does becoming active in the many social networking communities online and having your voice be heard while delivering quality content to your readers and informing everyone you communicate with about it really work?

Matej

Check how and where your competitors got their backlinks ( backlinkswatch comes to mind ) – do better.

Especially agree with promoting. A lot of people ( myself included ) sometimes feel to tired or something to REALLY promote their article once they publish it.

When starting do some commenting on related sites or use Twitter to follow the same sites, let then know about you. Give before you take, even something small like reetweet means.

Jiron

The biggest gripe I have with all these is that it takes a lot of time.

Generating quality content is definitely a must, but let's face it, that takes time, in terms of getting the traffic to come forth, as well as writing the content itself.

Not only that, going around emailing webmasters for backlinks does not mean we're exactly rewarded with the backlink itself. IMO, promoting the heck out of it = doing lots of social bookmarking as well as making use of the tons of resources out there, such as youtube itself. But I like Vlatko's post about makeuseof.com! Definitely checking it out now.

Cheryl Gowin

You are right it takes time. As a non-geek working for a nonprofit, building traffic to our website has been a effort.

I have found that spending one hour a day, is the best way. Slow and steady seems to be working.

Darni

I think submit articles to Ezinearticles is very useful to get high quality backlink. And it is also very good to SEO. As far as I know, the pagerank of Ezinearticles is 6. Take my site as example. The rank of my site was droping in google several days before. I decided to do something about it, I wrote two articles with the url of my site in it and submited them to Ezinearticles. Just several days later, The rank of my site start to grow.

And I'm quite agree with Danil that good content is very important. I can't keep the traffic if the content of my site is poor. So I mainly do two things to SEO my site.Writing good content as far as I can and continuing to Article marketing.

Dean Saliba

I would not pay companies to sort out backlinks for you.

Angie

Depends, some do have apparently good offers, you must be cautious of going for quality rather than quantity. Avoid offers like 1000 BLs for 29£. I think that 50 or 100 BLs is more realistic.

Vlatko

Getting backlinks can be frustrating but if you satisfy the given preconditions (basic SEO, quality content, promotion etc.) the moment of getting backlinks will eventually come.

I had the same experience but the braking moment was when makeuseof.com reviewed my blog. Imagine just one comment there on one of the posts was enough. That blog has massive readership and lots of small and big blogs are using that blog to write their own content.

After that literally hundreds of other blogs/sites on various languages reviewed my site. I got tons of backlinks. Not to mention that that review triggered massive stumbling and twittering back than. Forums, blogs, social networking sites, you name it, were linking to me and still they do.

And that was the turning point. So in my case one simple action was enough to get huge amount of backlinks.
Comments are closed.