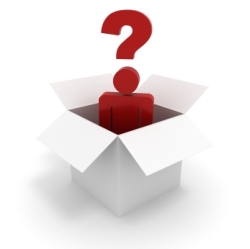 John asks:
I have some unused domains that I added to Google Adsense for Domains for parking, but I'm wondering how one gets indexed when all you have is a park page like that. For small sites is it better to put a custom park page with some content to get indexed?
First of all making sure that your unused domains get indexed by Google is a good idea indeed. Why? Because indexed domains are like wine, they get better as they get older. Basically the longer your domain has been included in Google's index (without getting penalized obviously), the higher the trust that Google will have on it.
Should you decide to create a website on that domain in the future, it will be easier to get good search rankings. Similarly, if you decide to sell the domain in the future, you will probably be able to charge a bonus for the age of the domain.
Now back to the central question: how do I get a domain indexed?
It is very simple: you just need to 1) put some content there, and 2) let Google know about it.
You don't need any special type of content to get your domain indexed. Even a simple message stating that your domain is for sale would be enough.
The second part is about letting Google know about your domain (which is now practically a website). How does Google discovers websites? By crawling the links on the web. If you want to get your site discovered and subsequently indexed, therefore, all you need is a backlink from a site that is routinely crawled by Google.
Here are some ideas to get that backlink:
link to it from your established website
post a comment on a do-follow blog
use forum signatures
submit an article to a directory
get the domain listed on a marketplace
That is it. Once you are done, wait a couple of days and search in Google for your domain name with its extension (e.g., yourdomain.org). You should be able to find it in the first page of results.