Here's Why Being Technical Helps, A Lot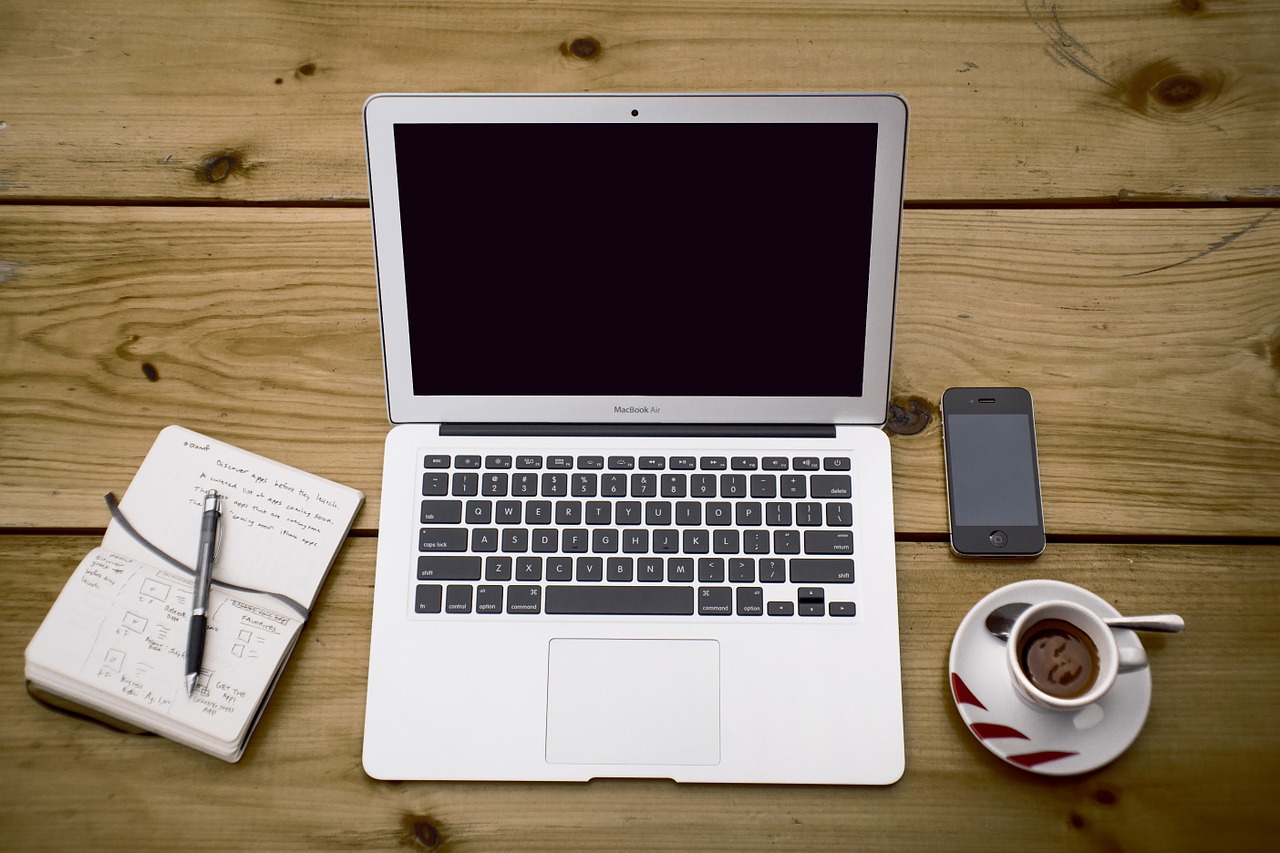 A couple of months ago I wrote an articled titled Do You Need to be a Programmer to Found a Startup?. My main point was that, despite not being strictly essential, having a technical background helps A LOT if you want to found a tech company (be it a website like Digg or an app like Instagram).
The main argument of people who say otherwise is that you can be a business person and hire programmers (either freelancers or full-time) to take care of the technical part.
Whoever says this, in my opinion, either never tried to do it themselves or were incredibly lucky and picked the right people the first time around.
This model works sometimes, sure, but what I see 90% of the time is the project flopping completely or getting launched much later than expected, with a much higher cost.
Now that my company is focusing on mobile and web development I see examples pretty much weekly with the clients that contact us.
Just yesterday a guy called me asking for a quote. He told me he and his partners had this really great idea for a mobile app, but that the company they hired to code it took $6,000 upfront and failed to deliver a working version of the app. Not only that, they waited for five months before they realized no app would be coming their way anytime soon…
Now they are desperate to get another company to develop it before someone else comes up with the same idea, though they have a much smaller budget to get it done.
If the founders had a technical background I am pretty sure they could have developed the app in two months. And that's the main advantage of being able to do the stuff yourself: you don't need to rely on other people, and you can put the amount of effort you find necessary to get the project done.
Also, it's unlikely that they will hit a home run with their first app/business, so imagine what a nightmare it's going to be if every time they come up with a cool idea they need to go through this process again.
I am not saying you must become a world-class programmer. But getting to learn at least some of the technical aspects of your business can help you a lot, be it HTML, CSS, PHP, web hosting, WordPress, graphic design, copy writing, and so on.
Is it tough to learn that stuff? Sure. Is it worth it? You bet.
Browse all articles on the Strategy category
17 Responses to "Here's Why Being Technical Helps, A Lot"
Flynn

I am in the marketing industry and I use my basic coding skills almost every day. It helps to be able to speak to the programmers in thier language.

SchemaByte

Don't start a restaurant if you don't love cooking, think microwave food is delicious, or haven't ever been even a waiter.

The core of your business should lay on your personal competencies, not on a "big idea" that you will have to pay for every step of or learn an entire sphere of knowledge to accomplish. If you're not a chef, your innovative food product probably isn't innovative at all.

Don Jagoe

I agree with what you are saying. Being technical has always helped me launch new tech start ups. I hear of companies taking people's money and not delivering what was agreed upon all too often. Sometimes I think the founders of tech start ups should take some technical training course or courses, but I realize that one person can't do it all by himself/herself all of the time.

Daniel

It all depends, Daniel.

If a person is going down the web development path, then it's obvious…or any business field where a high level of coding proficiency is required….

On the other hand, for other people, getting bogged down in coding(programming ) would be totally useless….

Does John Chow do coding? I would say not beyond the absolute basics…

He's too busy making money doing what he does, to go off and spend whatever spare time he has, bogged down learning programming…

Instead, he would part with a small portion of his impressive earnings(outsourcing or hiring a coder–programmer) and get whatever code work he needs done…

Not saying don't learn code, though, for some people learning anything beyond the basic essentials, may take away time that could be better spent doing other tasks….

Yassin Hives

Of course mastering the skills of programming, designing and coding makes the difference between someone who can add a real plus to the internet atmosphere and someone who hires people to do the job for him

However, learning every aspect of websites structure is a long road and a complete hassle that takes a lot of work and time which is not available unless you are dedicated to the web

David Braybrooke

I learned HTML many years ago and have found the skill invaluable in so many online arenas. Hexadecimal codes for the many web colours was where I really excelled, coding Nirvana for the colour obsessed!

Hamza Sheikh

Hi Daniel, I am agreed with your point of view. Being a bit technical is very essential and important for everyone, most especially for those who are about to launch something new in this global village.

Being a developer from last several years, I normally hear this stuff a lot in my dashboard.

Ferb

Hi Daniel, definitely must learn some of the basic of HTML or there are huge problem if don't know about and it's really benefits if when structure a post, writing a website and designing.

Thanks – Ferb

Simon Dodd

I couldn't agree more Daniel,

I started building simple websites from pretty much day 1 when we first got online. Those first few years were all about HTML and it gave me a great foundation online.

Now, even though I do very little programming myself I am able to make quick changes to my sites without having to outsource it. This has obviously dramatically reduced my costs as well!

One of my business partners and I were looking at developing an app as well but he did the pitching to the programmer and in his non technical language it just didn't come across right and we struggled to find a programmer. Next time I think I will be doing the pitching 🙂

Thanks again for a great post.

Simon

Samuel

Exactly Daniel!

I have found that having just basic knowledge on HTML and CSS will take you far.

I think every blogger should learn the basic aspect of each one.

Excellent article about this!

Richard Ng

Hi Daniel,

Nice article! Definitely agree with you, with the technical knowledge/skills, even if you don't get your hand dirty, it help when negotiating or discussiong with the developer team! It sure will minimise the gap of potential communication breakdown, which I view is THE most challenging element in the software/app development project.

Cheers!

Deborah White

This is so true. Especially if your trying to start a .com business on a shoestring. You have to be everything, administrative assistant, web designer, and owner! Without a website there's no business and if there's no money there's no web designer to design a web page. Not all people have even a small budget to start out. Some have none!

Iteire Apollos

I completely agree with you on being technical. It is difficult,time consuming and expensive to get someone who will do things right for you.even if you did get someone to do it for you, it will be expensive.Thanks for this post. This December i have a plan to complete my html lesson and to start css,while next year i will be going into php.This article just motivated me to continue.Thanks once more.

SWH Energy

I think it is a must, especially if the business is going to involve a lot of code development. It is impossible to judge what can be done, in what time frame, at what cost, etc. if there is no technical background. If the person involved has already worked on similar projects (for others), it would give him/her a huge edge.

But, people who work for others, continue being employees (mostly) and people who want to start a venture, don't want to get their hands dirty (write code). That's the sad reality of the day.

SEO Doctor

Well Said in above post, as you said that learn everything to some extend but according to me. you should stick with your own field. You can be a master if you will just do a single task daily and if you will stick with that you can be down ever. Anyways the post was very inspiring, i visit your blog rarely but now going to check it again and again.

Mark Llego

Thank You si Daniel for this Great Article.

I am nursing student by education and programming is my passion and I spend my off-times listening music and coding whatever I like – may be a software utility, an action script, or a website. As I can say learning languages can be hard. Learning to program is tricky. I started learning HTML, CSS and eventually moved on to PHP.

However what language you learn first doesn't matter that much — as long as you understand it may or may not be the best language for the purpose you want to use it for.

FreedomJackson

Excellent point.

However as a business man I think you could have taken advantage of this opportunity using negotiation skills not technical ones.

They don't have a skilled individual on their team and they don't have the budget.

Hmmmm.

Remember Mark Zukerberg got the idea for facebook from clients also.

I'm not saying, I'm just saying.

You could have negotiated an equity deal with them for a percent of the new app in exchange for developing a fully functional version.

Then you get paid short term and long term you'll own a piece of the product that they can buy from you later or you can hold.
Comments are closed.