Help Us Improve Daily Blog Tips and Win an eBook
I believe that any blog or website should conduct a small performance assessment once in a while, so here we go.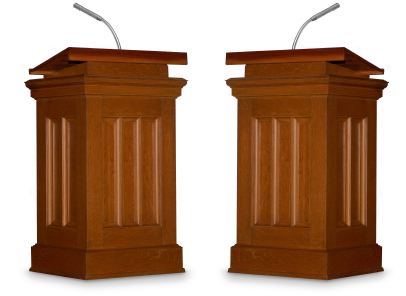 First of all a big thank you for all the readers, supporters and friends. Without you the blog would not be where it is today. Hopefully we still have a long way to go though, so I want to make sure that this road is directed where the readers want it.
Basically I want to hear your opinion on how we are doing and what could be improved. If you have time to leave a comment, please let us know one (or more) of the following:
something we do on the blog that you don't like, so we should stop it
something that we do on the blog and you like, so we should do more of it
something we don't do on the blog but you would love, so we should start doing it
I really appreciate people taking their time to help our blog, so I will be drawing 20 random winners to receive a copy of the Killer Domains eBook.
I am good at taking criticism, so this is the time to speak your mind and unleash your fury!
Update: Thanks for every one who left a feedback. I inserted all your emails into the list randomizer of Random.org, and I already sent the eBook to the 20 winners. I hope you like it.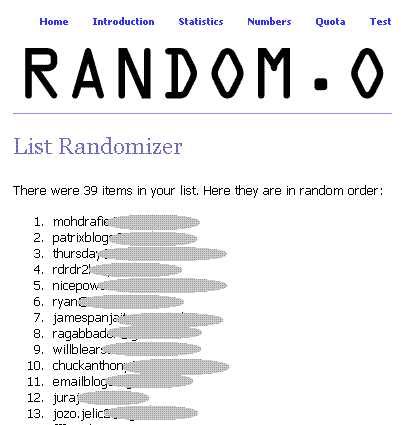 Browse all articles on the General category
51 Responses to "Help Us Improve Daily Blog Tips and Win an eBook"
sonia

I am a non-tech blog reader, who loves your blog. It's always concise, informative and useful. And many of the points can be applied to any website, not just to blogs.
My only criticism would be that sometimes the focus seems to be on tech-blogs/celeb-blogs. But I havent' been overly concerned about this. Keep up the good work!

Thursday Bram

I really enjoy DBT overall. It's been a useful resource for me. That said, I always love seeing concrete examples of techniques — even a link to a blog that show how to implement (or not to implement) one of your tips would really help me get an idea of the usefulness of each each idea.

David Shaw

Hi Daniel

There is nothing that you should stop, in my opinion everything is useful even if just a little bit.

More of your video posts would be good. Find them useful to watch.

There is nothing that springs to mind that you dont already do.

Just keep up the good work!

PublicRecordsGuy

* something that we do on the blog and you like, so we should do more of it

THEMES, THEMES, THEMES. As a new guppy in the blogging world, etc., I really appreciate DBT and the resources that you provide. It's not just about "fluff", it's real, and its very relevant.

Daniel Harrison

I still regularly check DBT in my RSS reader, but the type of posts that used to draw me in are few and far between nowadays. I used to enjoy those posts that were quick and useful tips to help tweak the blog to improve traffic, performance, etc. These days, the posts are more waffle and more high level.

I like the occasional sharp and snappy posts.

Patrix

Daniel,

Firstly, DBT is one of the rare 'blogs about blogging' that I'm still subscribed to and have always loved the personal touch you include in almost all your post, not to mention your responses to all comments and emails (quite rare in the blog-ebrity circles). DBT is also one of the few blogs I care to comment on just because of the above reasons.

However, some minor quibbles. I used to read plenty and regular tips about streamlining blogging e.g. SEO, optimizing WP themes, tips on tweaking WordPress to do something you want with 1-2 lines of code, etc. Many bloggers might know most of the stuff but I'm sure there are hundreds more who don't. You can even rank the tips using a Pro – Amateur scale thus letting your 'expert' readers know if they should be reading ahead.

Rajab Bader

You are doing a great job, Daniel.
I think you should at least write more about SEO, especially for blogs – at least an article per week. I also believe that you should be covering the topic of blog design because it is important for the success of a blog.

I can help you with the SEO articles.

Phil

Just a small thought about syndication:

If Twitter/FriendFeed succeed as social platforms, maybe including a Twitter icon (like the RSS icon) as a simple way to boost the word on new posts/updates. A lot of blogs are putting "Follow Me.." as small text links, but maybe we need to think about boosting Twitter/FriendFeed to the same sort of status as RSS.

I don't know if this will be a new trend, but it might be worth a try.

Thanks for all your help on this blog; I know I'm grateful for it all.

Peter Martin

On the whole, well spiffy.

But, perhaps, less at one time? Hence split and hence if necessary issue more often.

This might enable a feature I'd value, namely topic titles in the subject, for archiving and easy reference (it's a good sign I keep 'em).

Matej

Yea, sorry for that

Dean

@matej, I know it has a resources page. But new resources pop up all the time and since this is a blog that aims to help people blog better, I think it'd be useful to highlight these new resources and expound on them a bit more. I'd made that point in my first comment. 🙂

Matej

@Dean, DBT has resources page.

I always enjoyed reading this blog, probably the only one in blog about blogging niche I still read. So I love it as it is but here are some suggestions / my own ideas:

I noticed that you answer to every comment ( almost)….

So if I were you, I would try to make some sort of community atmosphere ( not like there isn't any 🙂 ) .

Try to make comments more visible – never liked how you changed comments look.

Maybe gravatars? By the end of year – every blog should have them IMO.

Why did you stopped Q&A series, it was great!

Collect some famous blogging quotes and post them daily/weekly in your sidebar. I always liked that stuff.

You can do the similar thing with your old articles – quote one or two lines with the link if we want to read the whole thing. That way your old content will be more visible.

When I'm mentioning old articles, maybe I'm wrong but you rarely link to them in your posts. Problogger does it all the time.

Never liked Youtube on blogs. It looks unprofessional IMO. Try vimeo or blip?

Don't know, to be quite honest, blogs about blogging need to expand their topics because most of them are repeating themselves.

I like the way you added video posts, that way you show us real examples – not just boring list of tips.

I personally always liked blog design category the most. But I really don't like your decision to post only link tips or most popular posts on weekends. Maybe " Open discussion " posts instead or with them ?

Dean

Somebody commented that he/she'd like a change in the blog design. With all due respect to that commenter, this is an awesome design. Very simplistic and functional, but still cool.

I've been looking for this kind of theme for a long time. So far, I've only seen this theme, the theme used on Paul Stamatiou's blog (www.pstam.com), and 2813. I don't think you should change the blog design, Daniel (unless you find an even better one). With this design, aesthetic quality is not sacrificed but the focus can still be kept on the content itself. 🙂

team ray

just my honest assessment

i say go into more advance method of blogging

sometimes i feel you only hit surface of some topics instead of going deep

topics explain how to create blog templates from scratch

me i am on almost all how to money making money blogigng
i feel you dont cover money making aspect of blogging enough

but beside that this is one of my fav blog because you are very personal with us and response to our post

i love the fact that even thou you can make tons of money with more ads spot here you dont

i love that you take readers advice and put it into action if you feel that its helpful

one thing i hate in blog world is that i notice the non flashy bloggers such as yourself dont get as much press in blogosphere compare to other bloggers

Melodee Patterson

I love your blog, Daniel. I think the design is perfect; you have great content; I enjoy your sense of humor; and I can even learn more tips from your commenters!

I agree with Juraj about having a your videos in a written format as well for those times that I can't listen to them – like when I've got the Brewers game on 🙂

Keep up the great work!

Dean Saliba

I'm struggling to think what you could add

SE7EN

Things I like
– you reply every comments. I always want to do that 😛
– Most of the post has image.
– The content, I hardly skip DBT in my feed reader

To improve
– I can't change font size (to bigger) with common command like Lager, Largest (in Maxthon/IE). I must use zoom or more complicate thing like to force font size (in Opera/Firefox).

DBT maybe my#1 favourite metablog 😀

Daniel Scocco

@Rick, will do more of those.

@Trent, thank for that, and yeah I think it was an issue on his own PC.

@Juraj, I will keep that in mind for the videos, writing at least the core ideas in text as well.

For the quality, I do use Camtasia 🙂 . I think I need to work on the screen resolution here.

@Rajaei, will try!

@Glen, got lots of those planned, just need some time to actually write them down. Next week they will start appearing again.

@Ryan, great suggestions, I will definitely work on adding more content.

The Forum I am not sure yet, but might be a possibility for when we reach 15k rss readers :).

The questions like Jeremy does I tried to start (check the Q&A category), but after a while they stopped coming. I will try to launch that column again in the future.

Glen Allsopp

I prefer your longer detailed posts, and you stats ones such as top 25 celebrity blogs, rather than the basic ones about plugins and themes etc.

But then again I guess you have that audience who needs tips like that so can't cater to everyone

I love the series' I see on Problogger as well, such as the top bloggers tipping point so would like to see something like your bloggers face-off again or on that theme.

Rajaie AlKorani

Just keep up the great work and that'll keep me happy 🙂

Juraj

Hi Daniel, I like this blog and I also like its design because it is simple and easy to navigate through.

I can't think of anything you currently do and should stop doing at the moment, but I promise I'll come back as soon as something comes to my mind 🙂

I think almost everything you do is great and you should do it more 🙂 I like that you started doing the video posts. It makes the blog more interesting and the tips presented in those posts are more demonstrative. Do not stop this 🙂

What you do not do and I think you should/could is rewriting the video posts. If I am at work and I don't have my earphones with me I can't watch a video post if I don't want to disturb my colleagues. You do not have to write it literally, but it would be helpful if you at least add some list of the key points you try to depict in the video. Then I can go through it and watch the video with the sound turned off.

Regarding the quality of the videos, maybe you could try out Camtasia Studio for recording and editing. It costs $299, but it is worth the money (talking from my own experience). Among many nice features, it has really useful SmartFocus function. This enables you to record your video fullscreen and then it zooms and pans automatically according to your mouse motion. It works really great and you are also allowed to manually edit it afterwards.

Trent

Daniel,
I think the blog is great and that you are a tremendous resource for people.
Regarding an earlier comment on the contact us page, I have tried both Firefox and IE and everything looks fine. Probably just SEO Genius computer causing the issue.
Keep up the great work, and please throw my name in the hat for the ebook.

Rick

I've really enjoyed your blogger face-off series. They can be very inspirational.

Rick

Daniel Scocco

@James, for the design, it is a matter of taste. I will try to improve our design in the future, but the core will remain as it is. I love it, and most people do too (I get 1 or 2 emails each week from people asking where they can download this theme…).

Brian Gardner made this btw.

For the video, I am not sure what you mean. Darren also uses YouTube videos on his blog :).

I for sure need to improve the quality, working on that already.

Thanks for the suggestions though, I will keep them in mind.

James

Hi Daniel, it's me again commenting on your blog..:). I really like this blog and i have to admit that i learn much from this blog when i start blogging few months ago. So basically you have done a very good job. I just want to add some comments :
– I think i am a blogger who really care about design and i'm sure this great blog supposed to have a more attractive design. The kind of Brian Gardner revolution theme will make this blog looks better (just personal opinion). I really like when DoshDosh change the blog design with a new fresh look theme.
– I never like a blog who grab a video from YouTube and post it on the blog. If you want to post a video on your blog i prefer to make your own and post it like Darren Rowse in Problogger
– A blog report quarterly or monthly including the income report i guess will be interesting to wait.

But overall the blog is great and looking forward to see more things coming on this blog..

Daniel Scocco

@Dean, noted those suggestions down, thanks!

@SEO Genius, I don't get that on Firefox, what browser you use?

Thanks for the input.

SEO Genius

* something we do on the blog that you don't like, so we should stop it

– I am really not sure what i dont like about the site, or something that you do that i dont like. I will point out that on the "contacts page" the design is not correct, when you write in the box it writes over the start of the advertisements on the right hand side, give it a go you will get what i mean. It is not something i do not like though, just makes such a good blog look slightly unprofessional.

* something that we do on the blog and you like, so we should do more of it

The fact you post everyday is great, the fact the posts are informative is great, the wide span of topics is great, the amount of topics is great the use of images and the fact i do not get bored when reading them is great.

* something we don't do on the blog but you would love, so we should start doing it

Not too sure, nothing i can think of currently, i shall get back to you if i think of anything 🙂

Daniel Scocco

@Matthew, thanks.

@Svilen, I might do this with TechCult.

Svilen

I believe you must perform more case studies and give real examples from the industry. Maybe start a project and open it to everyone to see statistics , income etc. and describe your actions step by step

Matthew Lang

I first started subscribing to the DBT blog a few months ago, and since then I have found the blog to be very informative in all aspects of blogging.

I can't say there's anything on the blog that I don't like.

I like the fact that most of the articles can be read in under 10 minutes. They are always short and straight to the point.

Keep up the good work Daniel!
Comments are closed.