Have You Monetized This Blog to Its Full Potential?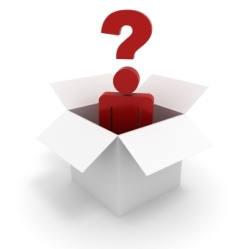 This post is part of the weekly Q&A section. Just use the contact form if you want to submit a question.
Melvin asks:
Hi Daniel. Can you say that you have monetized this blog to its full potential? I know this blog is not intended to be an income earner but I just want to know what are the other monetization tactics that might have crossed your mind.
The short answer would be "no."
I don't think that I have monetized this blog to its full potential. In fact, I even think that it is under-monetized, and it will probably stay like that in the future too.
Why? As you mentioned, making as much money as possible is not the goal of this blog. When I started Daily Blog Tips, my only objective was to share the tips that I was learning with my other blogs and websites.
Now I won't deny that once the blog started growing I figured that perhaps I would be able to make some money with it. In fact as soon as I reached 1,000 RSS subscribers I added some sponsor spots on the blog.
Over the time, however, I realized that the potential to earn money thanks to the blog was greater than the potential to earn money with the blog. The first case refers to the indirect opportunities that the blog would bring to me, including the possibility to meet and become friend with influential bloggers and Internet marketers, the possibility to interact with the readers and build trust around my name, the opportunity to launch new projects from the blog and so on. The second case refers to money being generated directly from the blog, including advertising and sponsorship deals.
So basically I try to keep the blog as clean as possible. The money that I make from the sponsorships is not bad, but every year it becomes a smaller and smaller percentage of my overall income.
Now you also asked about other monetization methods that might have crossed my mind. Well, if I wanted to monetize this blog to its full potential I could:
Increase the number of ads on the site, including a large rectangle Adsense unit below post titles and one below the post content
Increase the number of affiliate links on normal posts
Increase the number of product and service reviews to add even more affiliate links
Start doing sponsored posts
Start using pop-ups to build my email list faster
I guess I could easily double the revenues of the blog if I started doing the above things, but this would go against my goals here. It would annoy some of our readers, make others lose some of the trust that they have on me, and so on.
But don't get me wrong. I have nothing against bloggers who use those monetization tactics or who monetize their sites to the full potential. In fact on some of my smaller sites I use very aggressive monetization strategies. It is just a matter of figuring out your goals and making your actions reflect those.
Browse all articles on the Q & A category
19 Responses to "Have You Monetized This Blog to Its Full Potential?"
medyum

I have just always assumed you might as well and not through the goals of some of my blogs and ask myself the financial goals of my blogs. It was just assumed I should make money. Great insight and something for me to think about.

Thank You
Nice Article

Melvin

hey Daniel wow I didnt notice I ask a question here and that you actually have answered it until I start scanning the archives..

Thanks for asnwering.. 🙂

Chris | HealthyGaming

@Seth
I completely agree with your comment Seth!
I should also focus more on good content.

Ibrahim | ZenCollegeLife.com

I can only imagine I'll never earn a living from my blog. I don't do any of this nearly enough. But it was never my goal, either. My blog is my charity (since I'm broke), and I work towards giving my readers something of value. Maybe one day my priorities will change, but for now most of my energy is still going into content.

The Word Seeker

Great tips and great answer. Your values are well respected.

heartburn solutions

thanks for sharing….the first is traffic and than,,,, I am agree with you

Thomas

Daniel this is a great blog. Whether you use it directly or indirectly to make money rest assured it's still a great blog.

blogmoneymania

I love reading this blog & the helpful tips. It is one I subscribe to & read daily.

I am creating blogs as an income producing method. I love internet marketing & writing so for me spending time & energy making niche blogs is not only fun, but may be financially beneficial & I can spend a lot more time doing something I truly enjoy !

GatorWade

I appreciate your honesty about how you 'could maximize' your opportunities to make money with this blog and that you have other blogs geared for that purpose. I have just always assumed you might as well and not through the goals of some of my blogs and ask myself the financial goals of my blogs. It was just assumed I should make money. Great insight and something for me to think about.

Daniel Scocco

@e business corporate,

There are both pros and cons related to adding ads early in the game.

PROS:
-money starts coming in early
-could work as a motivator
-it lets your readers know your intentions
-it allows you to understand what monetization methods work better, which could influence your design

CONS
-could slow down the growth of the blog
-could hurt your image (making some people think you are just in for the money)
-it does not give time for you to build authority before you can monetize it

So I think it is a personal decision. I like to monetize blogs from the early days like Darren says, but I always make sure that such monetization will never get in the way of the user experience.

e business corporate

glad to hear this from you. Most people try to over monetize their blogs as soon as they are launched. The result being lesser authority. I remember reading many blogging advice that putting ad's on your blog early will never be beneficial for yourself or your readers. But I remember reading in darrens six figure blogging book that we must puds earlier on. Now that's so contradicting statements. I am confused. What is your take on this daniel?

Krishna

The tips are very nice!!

Rein Valdez

Well, monetizing my blog was my 2nd intention. I just leave all those adds on it's proper place but entirely your blog must seen in Google SERP. Plus with the nice and quality content. 🙂

R Kumar

A very informative articles indeed. Monetization strategies are always a debatable topic. In another articles that I read somewhere, there was a debate over the changes appearance of John Chow's blog. At times it is true that we do not concentrate only content and quality but only monetization. For a reader like me, John Chow's blog is now a distraction with the amount of advertisements. But Daily Blog Tips, is very soothing to your eyes, has quality content and has some amount of monetization as well. Though there could be quite a few thinigs that one could do with the monetization strategies, I will always go by providing a readable blog with quality content and adopt monetization strategies that does not compromise with any of these.

ryan

great reason for great answer 🙂

Seth

Monetization is something that too many bloggers think about before they think about content, purpose, promotion and the actual elements that make blogging a success. So before you start putting ads up on your blog it is best to have visitors and content!

David

Not bad!

i guess it all depends on the initial intentions that you started your blog on, what ever reasons you started your blog on that reason should be maintained for consistent results.

If what you said is exactly what you're doing then keep it, its a certainly a good thing.

Nate @ Debt-free Scholar

I agree, you can use your blog to promote another business of yours or you can make your blog your business. The first one is normally more feasible.

Thanks,
Nate

Rank Higher, Make Money!

Plus, you have to consider that if your site is plastered with ads, you risk losing readers who would be annoyed by them, and thus potentially harm those extra monetization efforts anyway. So I think under-doing it is a strategy in and of itself! 😀
Comments are closed.