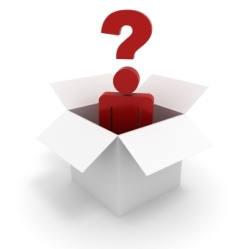 Melvin asks:
Hi Daniel. Can you say that you have monetized this blog to its full potential? I know this blog is not intended to be an income earner but I just want to know what are the other monetization tactics that might have crossed your mind.
The short answer would be "no."
I don't think that I have monetized this blog to its full potential. In fact, I even think that it is under-monetized, and it will probably stay like that in the future too.
Why? As you mentioned, making as much money as possible is not the goal of this blog. When I started Daily Blog Tips, my only objective was to share the tips that I was learning with my other blogs and websites.
Now I won't deny that once the blog started growing I figured that perhaps I would be able to make some money with it. In fact as soon as I reached 1,000 RSS subscribers I added some sponsor spots on the blog.
Over the time, however, I realized that the potential to earn money thanks to the blog was greater than the potential to earn money with the blog. The first case refers to the indirect opportunities that the blog would bring to me, including the possibility to meet and become friend with influential bloggers and Internet marketers, the possibility to interact with the readers and build trust around my name, the opportunity to launch new projects from the blog and so on. The second case refers to money being generated directly from the blog, including advertising and sponsorship deals.
So basically I try to keep the blog as clean as possible. The money that I make from the sponsorships is not bad, but every year it becomes a smaller and smaller percentage of my overall income.
Now you also asked about other monetization methods that might have crossed my mind. Well, if I wanted to monetize this blog to its full potential I could:
Increase the number of ads on the site, including a large rectangle Adsense unit below post titles and one below the post content
Increase the number of affiliate links on normal posts
Increase the number of product and service reviews to add even more affiliate links
Start doing sponsored posts
Start using pop-ups to build my email list faster
I guess I could easily double the revenues of the blog if I started doing the above things, but this would go against my goals here. It would annoy some of our readers, make others lose some of the trust that they have on me, and so on.
But don't get me wrong. I have nothing against bloggers who use those monetization tactics or who monetize their sites to the full potential. In fact on some of my smaller sites I use very aggressive monetization strategies. It is just a matter of figuring out your goals and making your actions reflect those.
Tips and tricks to improve your site
The latest trends and opportunities
Useful online tools
It's free!