The Pros and Cons of Accepting Guest Posts on Your Blog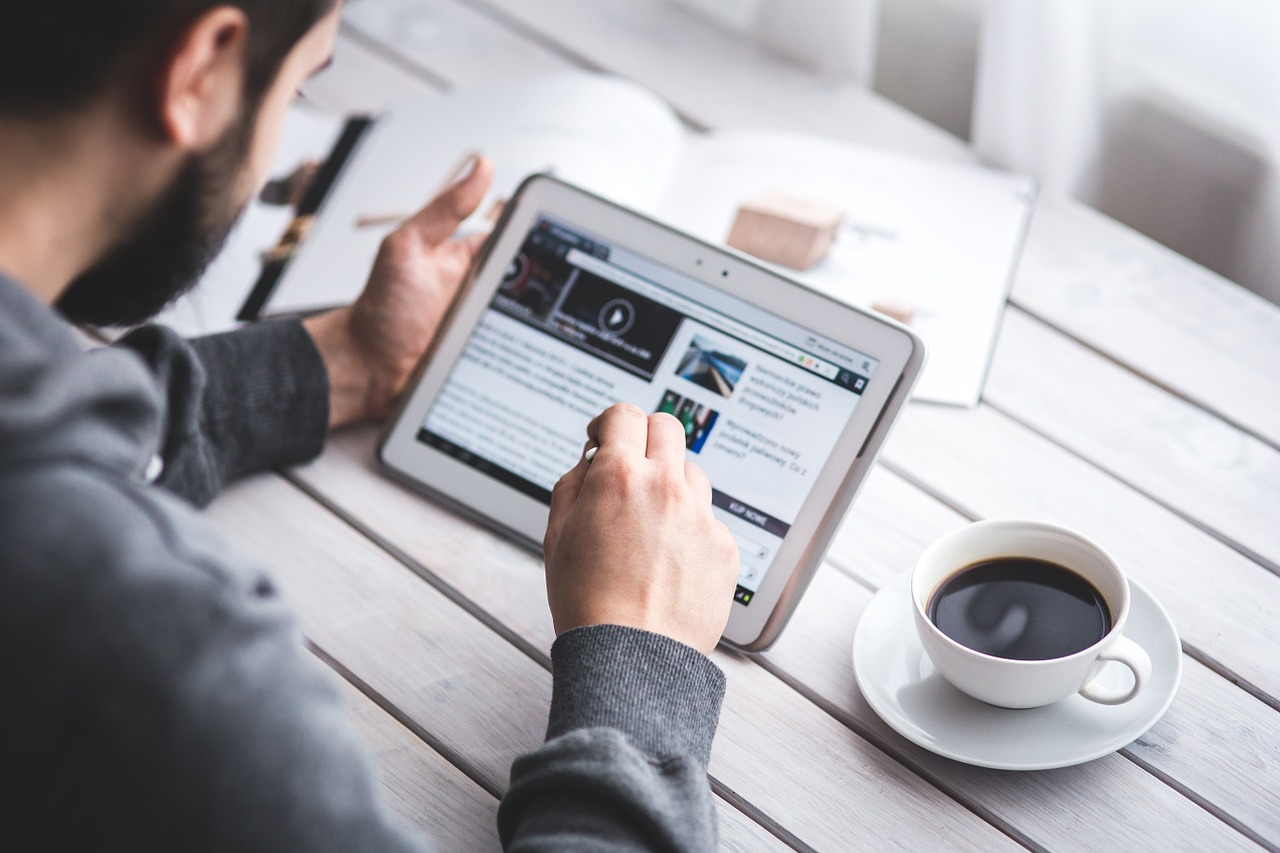 If you've been around the blogging world for any length of time, you'll have come across guest posts. You might even have written a few yourself.
Once your own blog has some readers and some engagement, you might start to receive enquiries from would-be guest posters. (Or you might want to handpick some blogger friends to guest post for you.)
At first, taking a guest post might seem like a no-brainer: hey, it's free content that you didn't have to write!
Not all bloggers accept guest posts, however, and some put restrictions in place for good reasons. Let's take a look at the pros and cons of accepting guest posts.
Pro: Gives You a Break
If you're struggling to blog regularly, or if you're going through a busy period, guest posts can plug a gap. You might want to establish a specific guest slot (e.g. Fridays) to help you plan ahead and schedule posts.
Con: Not Your Voice
Your readers are used to you – and they may not be keen on reading content from other people (especially if you've built up a strong voice / brand). If the guest posts aren't quite up to your usual standard, this can knock your blog's reputation.
Pro: Introduces New Expertise
There might be a particular aspect of your niche that you don't know much about: a guest poster can bring in the expertise that you lack. They may also bring a different perspective or fresh ideas that you wouldn't have thought of yourself.
Con: May Incur Google Penalties
Google has said they will devalue links in "Large-scale article marketing or guest posting campaigns with keyword-rich anchor text links." For most guest posters and blog hosts, this is unlikely to cause problems – but do be wary of spammy-sounding guest posts offered by large agencies.
(If you want more on this, Search Engine Watch and Search Engine People have excellent articles about Google's stance on guest posts.)
Pro: May Bring in New Readers
Some bloggers take guest posts in the hopes that the writer will bring in lots of new readers. While this can happen, and most guest bloggers will at least promote the post to their social networks, don't take a poor guest post just because the blogger appears to have a large following.
Con: May Not Save Much Time
It takes time to assess pitches, reply to would-be guest bloggers, read their posts, edit them, format them correctly for your blog, and so on. Good guest posting guidelines can cut down on some of the work – but you still may find that publishing a guest post takes almost as long as producing a post yourself.
How to Get Guest Posting Right
If you do decide to accept guest posts, here are a couple of things that will help you maximise the pros and minimise the cons:
Have a rigorous quality control process. When you receive a pitch, check out what the writer has written elsewhere (particularly other guest posts). When you accept a post, edit it and don't be afraid to make changes to bring it into line with your style – though it's a good idea to run these past the writer before publishing it.
Create guest post guidelines. These are helpful to would-be guest posters, and they also allow you to ensure that you get everything you need up front. (E.g. you can ask writers to link to three previous posts, and get them to supply their bio.)
If you accept guest posts on your blog, what do you do to ensure that they're high quality? And if you're not sure whether or not to take guest posts, what questions do you have? Let us know in the comments.
Browse all articles on the Strategy category
19 Responses to "The Pros and Cons of Accepting Guest Posts on Your Blog"
Anil Kumar

Hi, You did great analysis which i never thought about it. Thanks for sharing this analysis.

Shawn Gossman

I used to get a lot of guest post requests but the articles they were writing had not a lot to do with my blog's niche. So I created a "write for us" page with information about articles I want to see. I don't get a lot of guest posting requests but I do get better ones when they do get sent to my inbox! Great post!

Susan

I've gone back and forth on this issue. I like how you laid out the pros and cons. While I've had some excellent guest bloggers post on my YHOB site, I've had some duds who were simply freelancers earn anchor text $ from SEO companies. For me, time is the biggest reason to stop accepting guest posts. I can write something new faster than the time it takes to assess, edit, etc. someone else's work. Maybe I'm a bit of of a little red hen, but I know what works for my site. 🙂

Martin

Too true.
You do have to be cruel to be kind I.e. If the potential guest poster is not meeting your own guidelines then you need to play it tough and reject their offer.
I'm now rejecting the boring dotpoint list type of article unless it includes personal experience along with end value for the reader. Guest posts do indeed add blog value if handled right and with the right guidelines in place.

Sajid Hussain

Hi Ali,

Great analysis about guest posting. I will start to write guest posting.

Ajith Edassery

The biggest 'con' I have noticed is that some of the backlinks later points to even rated sites .i.e. when these guest bloggers discontinue blogging some crook might buy the site and turn it into a po*n or rated site. It's hard to track and delete such links.

Joanne

Agreeable points and helpful tips, Ali.

In my opinion, having a guest post is more advantageous as long as you can control the quality of the contents. Perhaps check his work first before posting it. If one is considering to have a guest blogger, it's not a wise action if you will just let anyone do it. Make sure that he passes the standards you establish. Besides, it's your name that is at stake, not the guest's.

I found and "kingged" the post on Kingged.com.

Nabeela Zafar

I can see why guest posting can be an issue and I agree with your points. You need to be really careful about who you have as a guest blogger.

I wouldn't allow just anyone to do a guest post on my blog. They'd need to have had some engagement with me beforehand. I also wouldn't allow links in the post necessarily, just one to their blog and to social networks in the bio.

Viktoriya Semyrodenko

All great tips but I also believe that having another voice can actually benefit your blog because it will add some originality and variety. Your readers might become uninterested if the blog becomes predictable and majority of the posts are similarly written.

Jorge Forero

Stated very good way, guest posting despite its cons is a great way to achieve publications, both when we do in Neustr blog as when we do in other blogs, it's great cons detect and avoid

Laurel Staples

Ali–great post! As my blog grows, guest posts are definitely something I want to consider, but I think you're absolutely right that you need rigorous standards for accepting good content. Thanks for sharing!

Joseph Lalonde

Excellent points. I know I've found approving a guest post to be almost as time consuming as writing one myself.

Caren Gittleman

I think the pros and cons you listed are true for the most part.
I actually think that having another "voice" on the blog is a GOOD thing….sometimes the readers like a different voice too!
I accept guest posts on both of my blogs.

Maxwell Ivey

Hello; This was a timely post for me. I have recently received a request from a company offering to supply sponsored guest posts meaning that they would pay me in addition to the author receiving the back links. After reading this post, I think I will change my decision to accept these. They did say that the posts would be targeted to my niche and that i would have the right to refuse any submissions; but none of that matters if I'm going to be penalized by the search engines. I would love to have some guest posts. My field is the amusement industry including carnivals, circuses, fun fairs, ride modeling, amusement parks, family fun centers, party rental companies, etc. I figured I would mention that just in case any of your readers have a story that they think would make a good guest post. I hope that was okay. Thanks again and take care, Max

iwanzz

For me guest post is one of the most effective solution to attract visitors, however, if the quality of the written content is very low, of course, the position of your blog may be down in the eyes of google. Well, I believe all the way there must be risks.

Abdullah Akbar

I have done many guest posts and because of those guest posts I have made many contacts in blogging world.. it proved to be great help to me and it also helped me gain alot of backlinks from the blogs of my niche.
and for accepting guest post on my blog. I have never compromised the quality of my blog. I only accept well written guestposts.

Aqiyl Aniys

I think it is a non brainer to accept guest posts. I have just started to accept guest post and I have waited until I felt comfortable with the voice of my blogs. I Only accept posts within the content and voice of my blog and only allow links within the author box and not the article.

Jay

One thing I do make sure is that the theme they want to talk about fits the blog. I have invited some guest posters to a previous blog and they went so off topic it seemed like they had never even read my blog before.

dojo

I have started accepting guest posts on my blog and I'm very pleased with the outcome. As long as you keep the content quality requirements up, you should be fine.
Comments are closed.